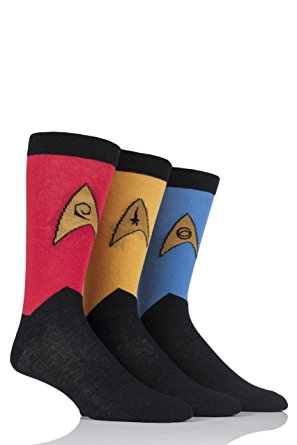 Do you know someone who loves Star Trek? Looking for Star Trek stocking fillers? These Star Trek Socks are the perfect gift for Trekkies.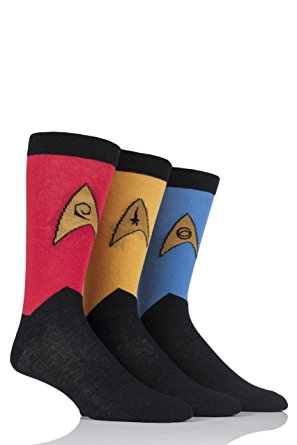 The Perfect Socks For Star Trek Fans
These Star Trek Uniform Socks are the perfect gift for the geek in your life.
Now we can all have Starfleet socks – 3 Pack
Insignia printed on your ankle
Officially licensed Star Trek apparel
Materials: Cotton/poly blend
Each box of socks contains one pair each: Command Gold – Operations Red – Science Blue
We have the perfect gift for anyone who has ever dreamed of being in Starfleet.