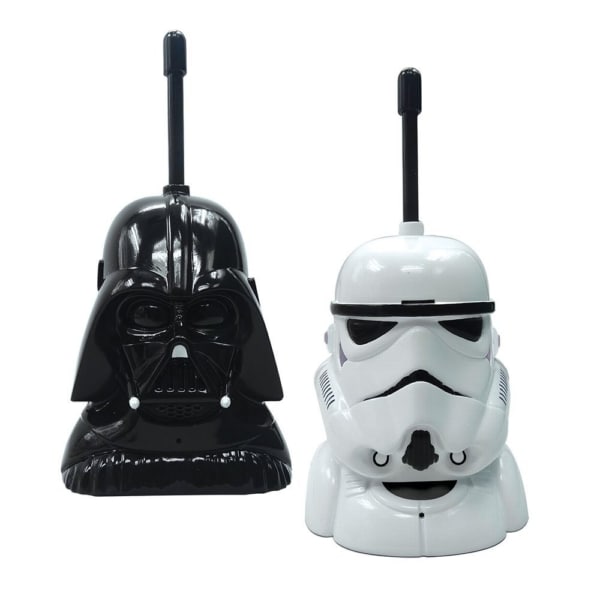 Kids will have hours of fun with these Star Wars walkie talkies. Featuring Darth Vader and a Stormtrooper,...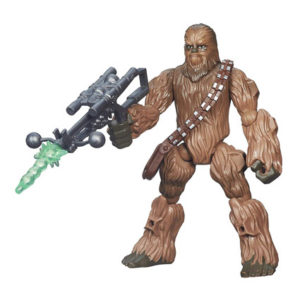 Do you collect Hasbro Star Wars Hero Mashers? Now you can add this Chewbacca Star Wars Hero Mashers...
ased on Heath Ledger as The Joker in the The Dark Knight, this statue captures his portrayal perfectly....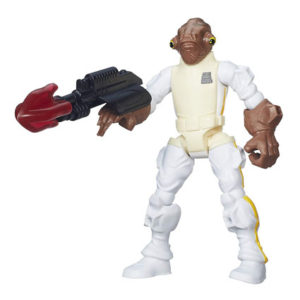 Do you collect Hasbro Star Wars Hero Mashers? Now you can add this Admiral Ackbar Hero Mashers to...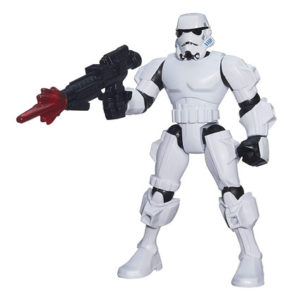 Are you collecting Hasbro Star Wars Hero Mashers? Add this Stormtrooper Hero Mashers to your collection. Mix and...
Looking for the perfect item for the man who has everything? Well, you can thank Geek Hut for...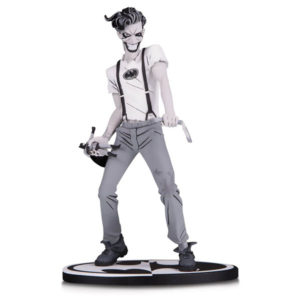 Inspired by the art of Sean Murphy, this White Knight Joker Statue by DC Direct captures The Joker...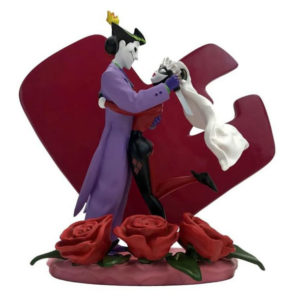 This beautiful Joker and Harley Quinn wedding cake topper statue captures the artwork of Batman Adventures comic book...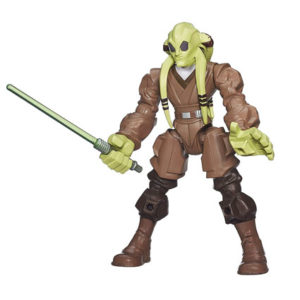 Are you collecting Hasbro Star Wars Hero Mashers? Add this Star Wars Hero Mashers Kit Fisto to your...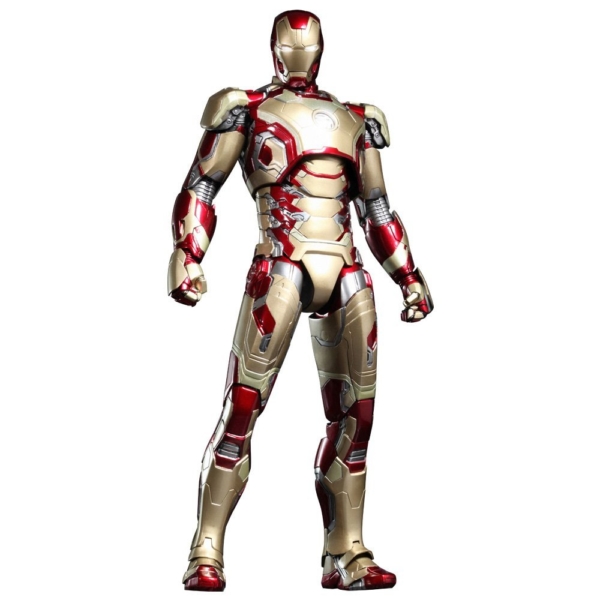 Iron Man Mark XLII is featured in the movie Iron Man 3. Also known as Extremis or the...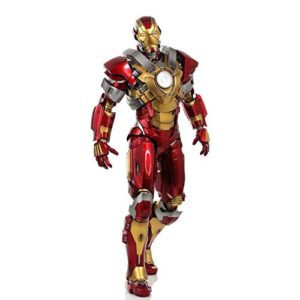 The Irom Man Mark 17 figure is 1:6 Scale to the iconic Heartbreaker suit featured in Iron Man...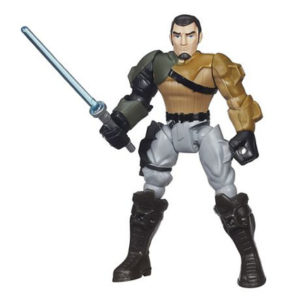 Are you collecting Hasbro Star Wars Hero Mashers? Add this Kanan Jarrus Hero Mashers to your collection. Mix...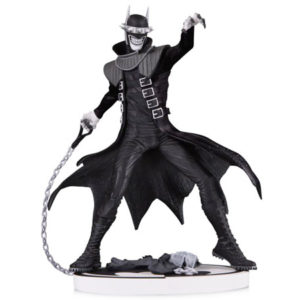 Based on the terrifying illustrations by Greg Capullo, this black and white statue of The Batman Who Laughs...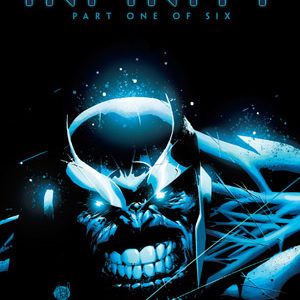 The Infinity Crossover offered an epic batle that spanned the Marvel Universe. Thanos, the evil and powerful Titan...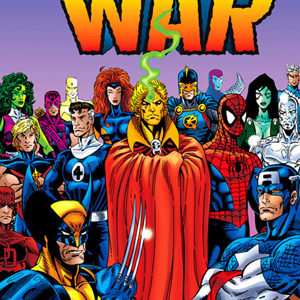 The Infinity War six comic book series from Marvel Comics was published during 1992. It was written by...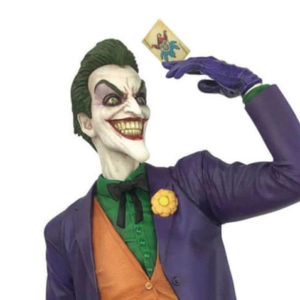 Part of the DC Gallery Comic range, this PVC Joker statue from Diamond Select depicts The Joker at...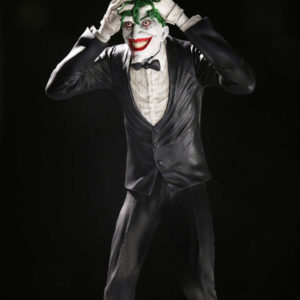 Featuring a depiction of the Joker as illustrated by Brian Bolland in The Killing Joke graphic novel, we...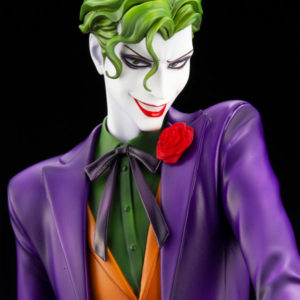 Are you ready to see The Joker as a handsome stylish dandy? Then you will adore the Ikemen...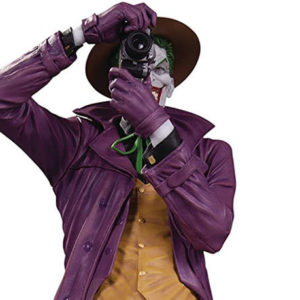 The Killing Joke Statue of The Joker is part of the DC Designer series based on the artwork...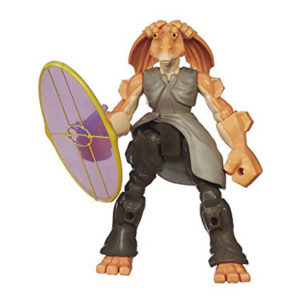 Mix and match Jar Jar Binks Hero Mashers parts using universal connectors to combine with any other Hero...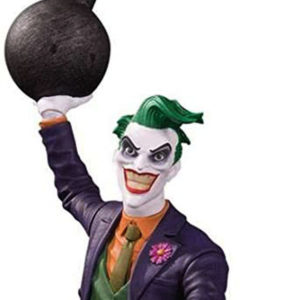 The Joker sits as the centrepiece of this multi-part Rogues Gallery Statue Sculpted by Chris Dahlberg. As a...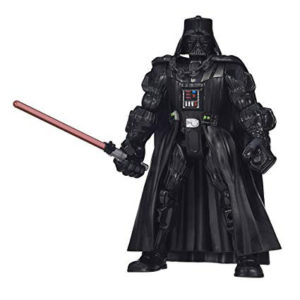 Are you collecting Hasbro Star Wars Hero Mashers? Add this Star Wars Mashers Darth Vader to your collection.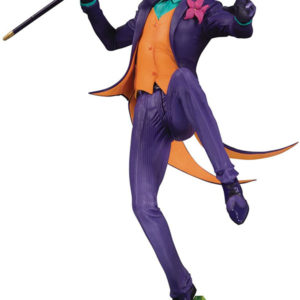 We love this PVC statue of The Joker from the DC Core range. Sculpted by David Pereira, The...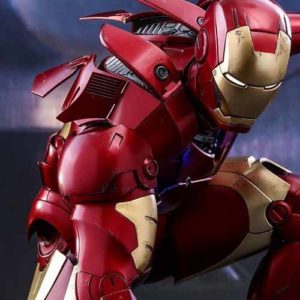 Fans of the first Iron Man movie are ecstatic about this amazing Iron Man Hot Toy. To celebrate...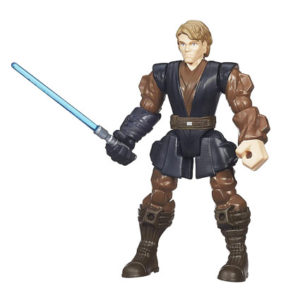 Are you collecting Hasbro Star Wars Hero Mashers? Add this Anakin Skywalker Mashers to your collection. Mix and...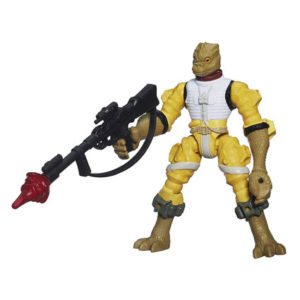 Are you collecting Hasbro Star Wars Hero Mashers? Add this Bossk Mashers to your collection. Mix and match...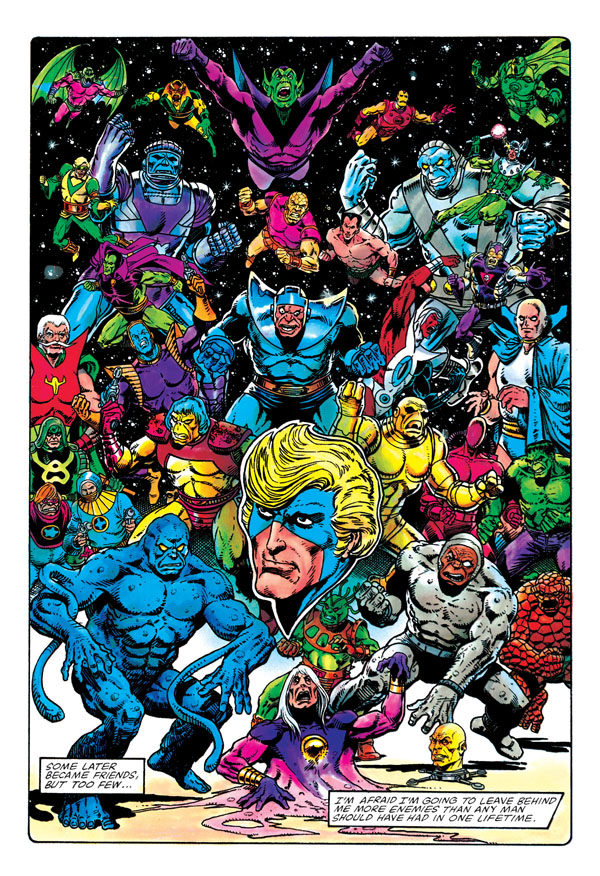 Captain Marvel fought scores of classic villains and interacted with many other heroes in his book and other...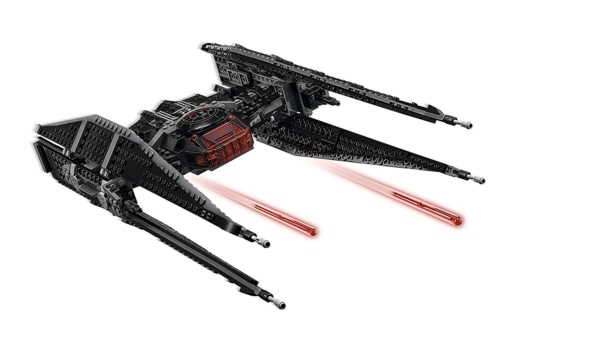 Lego TIE Fighter. Based on Kylo Ren's TIE Fighter from the Star Wars movie The Last Jedi.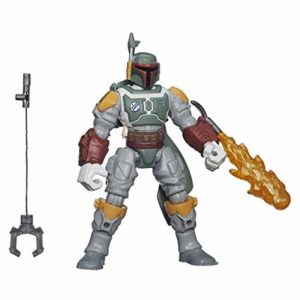 Are you ready to start collecting Star Wars Mashers? Mash up your favourite Star Wars characters with these...
If you love building with Lego then you will be as impressed as we were when we discovered...
The Deluxe Darth Vader Star Wars Costume offers an authentic copy of the most iconic movie villain ever...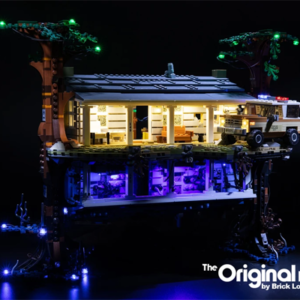 Add extra spooky impact to your Stranger Things: The Upside Down set with these Lego LED Lights. If...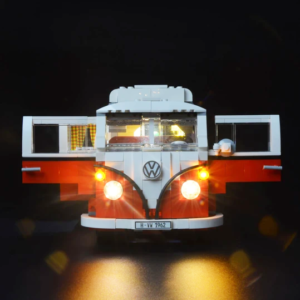 Add the finishing touch to your Lego Volkswagen Camper van T1 with these beautiful LED Lights. Now you...
Hot Toys have thrilled fans of the MCU with this Iron Man Mark XLVI 1/6 scale collectible figure....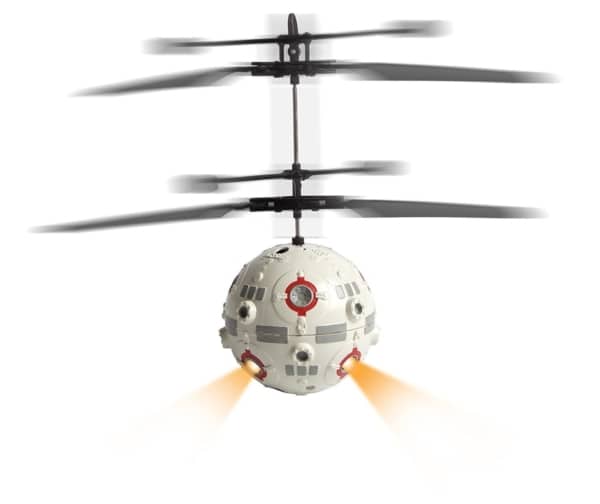 This Jedi Training Remote offers Star Wars fans the chance to become as skilled as their favourite Jedi...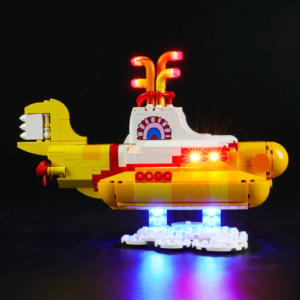 Light up your Lego Yellow Submarine with these amazing LED Lights to bring your model to life. Now...
Make your Ghostbusters Headquarters glow with these Lego LED Lights. Now your Ghostbusters Lego Firehouse Headquarters display can...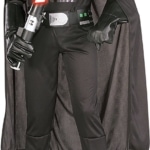 Menace your neighbourhood in this childrens Darth Vader costume. This is the Rubies official Disney Darth Vader Halloween...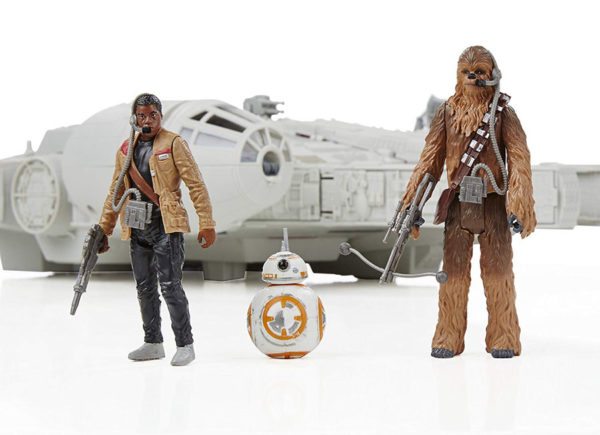 Star Wars The Force Awakens Battle Action Millennium Falcon with Chewbacca, Finn (Jakku), and BB-8 figures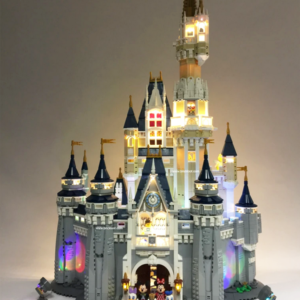 Light up your LEGO Disney Castle 71040 with this specially designed LED lighting kit. You and your kids...
Kids and adults will have hours of fun flying this Star Wars Speeder Bike drone. This Propel Star...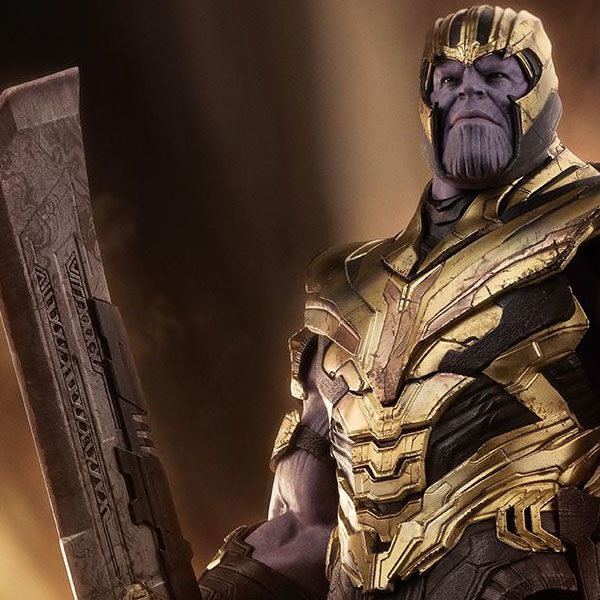 To satisfy MCU fans of Thanos, Hot Toys have released this 1/6 scale Avengers: Endgame Thanos Hot Toy.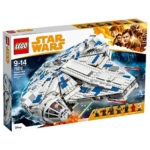 With the LEGO Kessel Run Millennium Falcon you can recreate scenes from the exciting SOLO: A Star Wars...
Everyone's favourite Star Wars Robot R2D2 is now available to own as Spero released this R2D2 Remote Control...
As Harry Potter fans, we were amazed at these Hogwarts Castle Lego LED lights. We all enjoy the...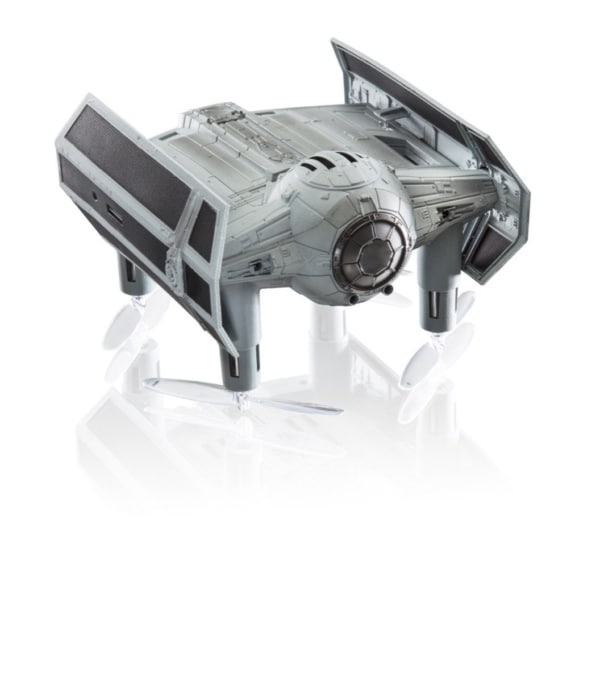 This RC Propel Star Wars Tie-Fighter drone allows you to hone your flying skills as you do laser...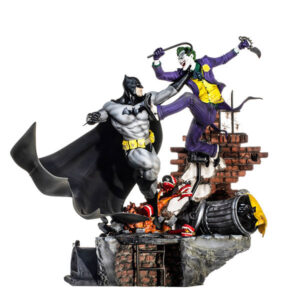 Fans of DC Comics love these incredible statues by Iron Studios. We have collected the best Iron Studios...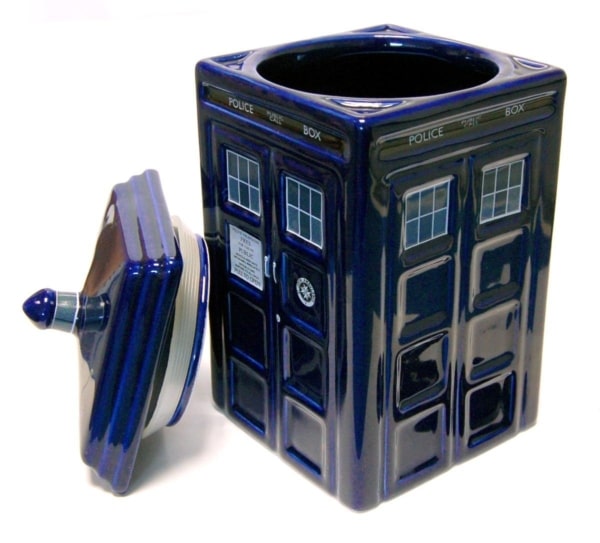 If you are looking for the perfect Doctor Who gift then you will love this ceramic TARDIS Cookie...
Check out these super impressive LED lights for the Minecraft Lego Skull Arena. The Skull Arena 21145 is...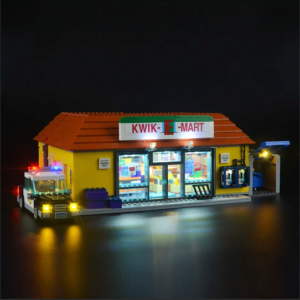 Simpsons fans love the LEGO Kwik-E-Mart 71016 and adding these amazing LED lights will bring it to life....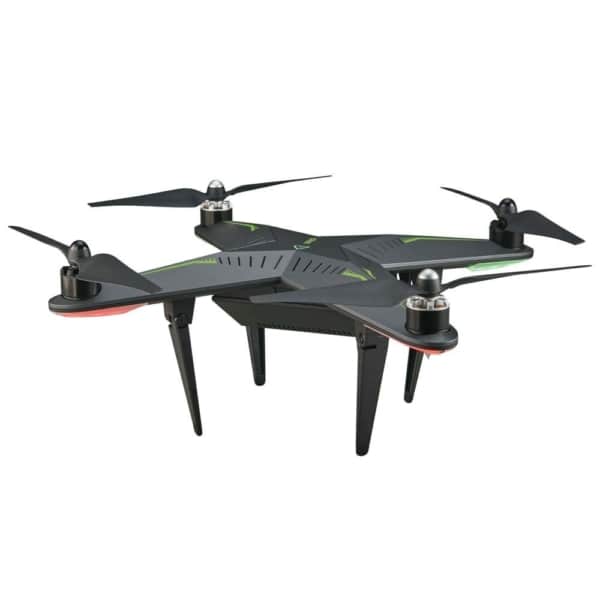 Check out the Zerotech Dobby Pocket Selfie Drone. This awesome selfie drone is equipped with all you need...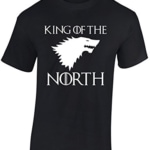 Show your friends and family who is the true King of the North when you wear this T-shirt...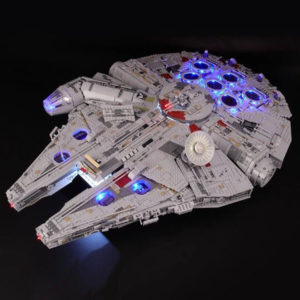 These LEGO Ultimate Millennium Falcon LED lights provide the perfect finish to your completed Star Wars Lego build....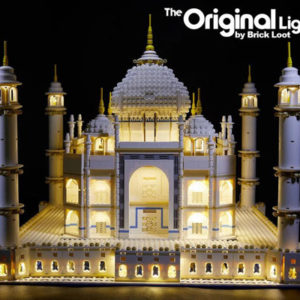 LEGO fans will love this Taj Mahal Lighting Kit. This custom made LED light set will illuminate your...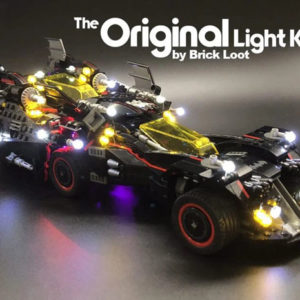 If you have built The Ultimate Batmobile 70917 you can make it look even cooler with this LEGO...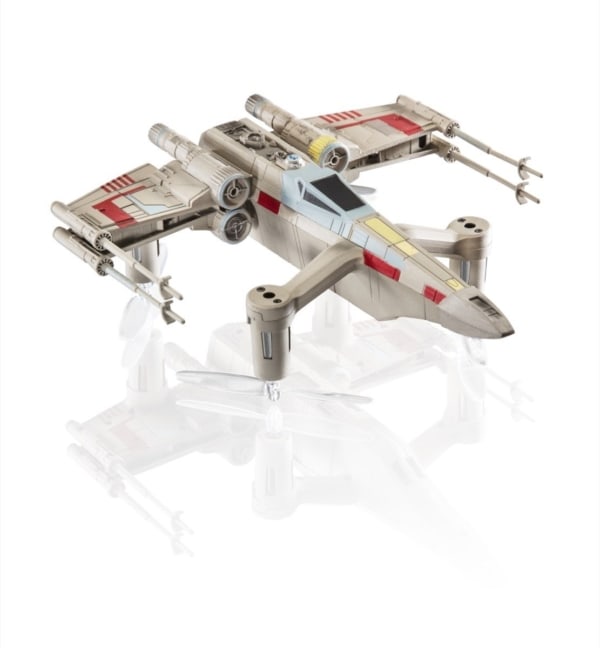 Relive battles from your favourite Star Wars movie with your own Star Wars X-Wing Drone. These awesome drones...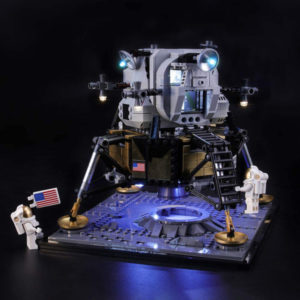 We are amazed by how good these LED lights look for the LEGO NASA Apollo 11 Lunar Lander...
With this Star Trek communicator badge you will feel like you are living in the future. Using bluetooth...
Have you always wanted to create your own Lego Minecraft world? The great thing about Lego Minecraft Sets...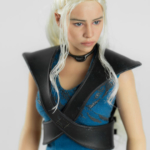 Game Of Thrones: Deluxe Action Figure: Daenerys Targaryen 1/6 Action Figure 26 cm by ThreeZero / ThreeA Toys...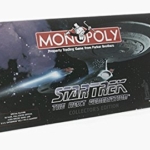 There have been four variations of Star Trek Monopoly released. Explore generations of exciting Starfleet history as you...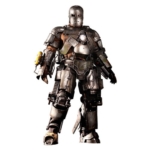 Iron Man fans will be amazed at the detail of this Hot Toys Iron Man Mark 1 Movie...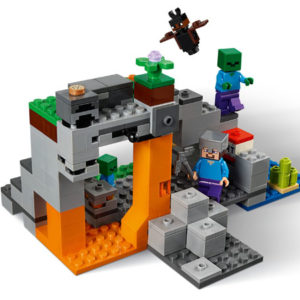 The Zombie Cave is a Lego Minecraft set featuring Minecraft Steve being chased by zombie and a baby...
The Skull Arena is an exciting Lego Minecraft set for kids aged 7 to 14 years old. Do...
The Wool Farm 21153 is a LEGO Minecraft set for kids ages 7 +. Build your own Minecraft...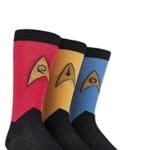 Do you know someone who loves Star Trek? Looking for Star Trek stocking fillers? These Star Trek Socks...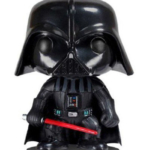 Star Wars has some of the most iconic bad guys in the history of science fiction. If you...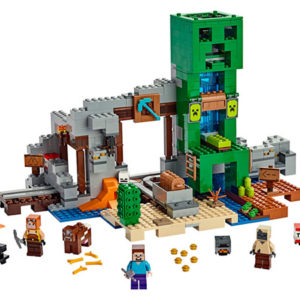 The Creeper Mine 21155 is one of the most impressive Minecraft LEGO sets for fans to collect. The...
Hot Toys collectors will be impressed by this 1/6 scale Yondu Hot Toys Guardians of The Galaxy Vol....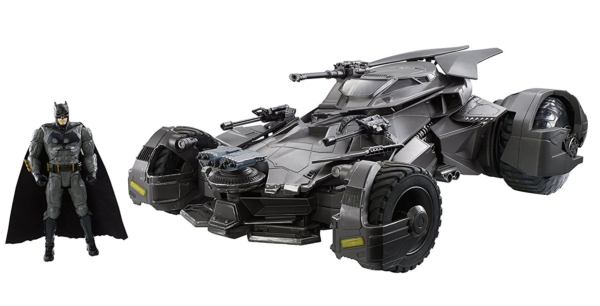 This awesome Remote Control Batmobile from Mattel offers fans of DC comics the chance to drive the most...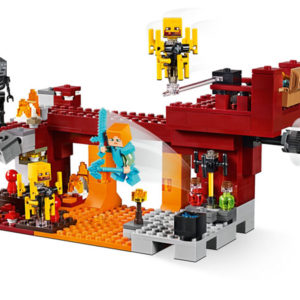 The Blaze Bridge 21154 is an exciting LEGO Minecraft playset featuring scenes from fiery Minecraft Nether. Explore this...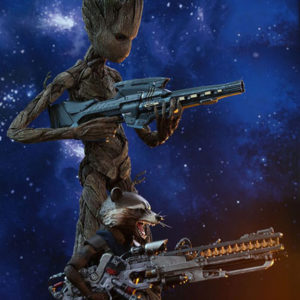 MCU fans will be thrilled to receive these Rocket Racoon and Groot Infinity War Hot Toys. These 1/6...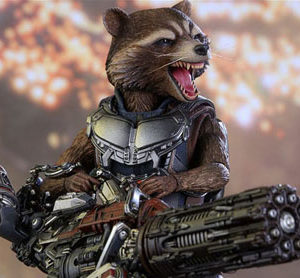 Fans of Guardians of the Galaxy Vol 2 will be amazed by the detail of this Rocket Racoon...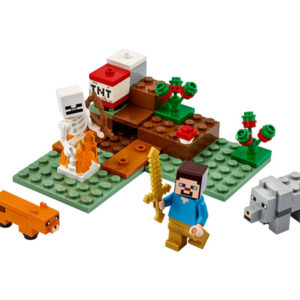 The Taiga Adventure 21162 features the Minecraft Steve Minifigure as he battles an armed Skeleton attacking his campsite....
The End Battle features the dragon-slayer Minifigure, Enderman and a fireball-shooting Ender Dragon. So you can build your...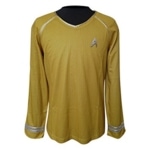 Captain Kirk Star Trek Uniform from Into Darkness Impress your friends wearing this Star Trek Into Darkness Uniform....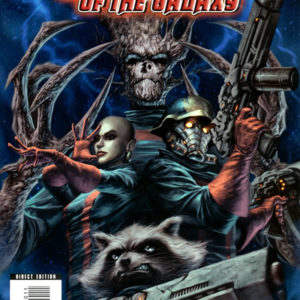 During the War of Kings, a massive eruption apparently killed Black Bolt and Vulcan. Realm of Kings shows...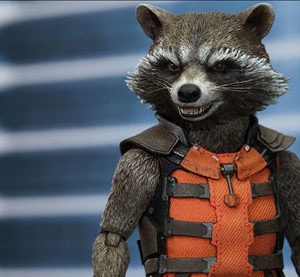 This amazing 1/6 scale Hot Toys Rocket Racoon figure perfectly captures the features of the character once known...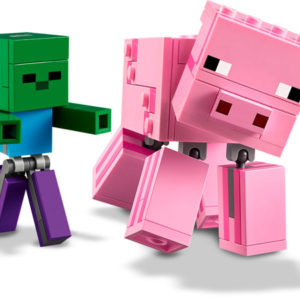 The LEGO 21157 Minecraft Pig with Baby Zombie set includes 159 pieces. This is the perfect toy for...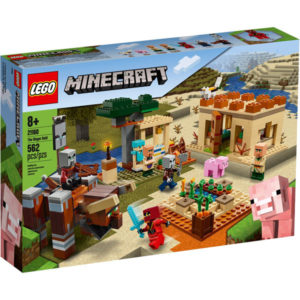 The Illager Raid offers fans of minecraft to enjoy their favourite characters as LEGO toys that they can...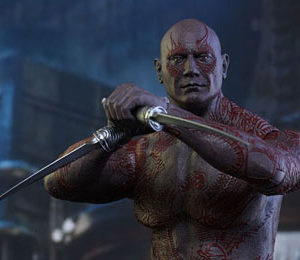 We are big fans of the Guardians of the Galaxy Hot Toys. This 1/6 scale Drax the Destroyer...
The Creeper and Ocelot LEGO play set provides Minecraft fun in real life. Kids can enjoy real-world Minecraft™...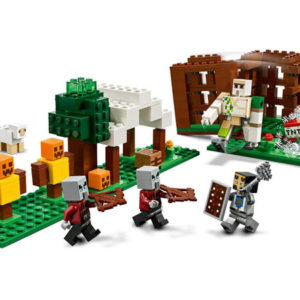 The Pillager Outpost - Minecraft LEGO 21159. Players of the game can enact action-packed, hands-on adventures with favorite...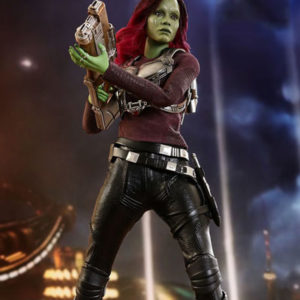 Are you a fan of the Deadliest Woman in the Galaxy? You need to get this Gamora Hot...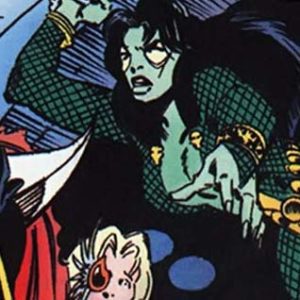 When Maya, the agent of Count Abyss was sent to stay with Gamora and the Infinity Watch on...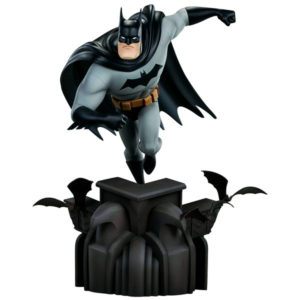 Featuring your favourite characters from the Batman, Superman and Justice League animated TV shows, these statue collections are...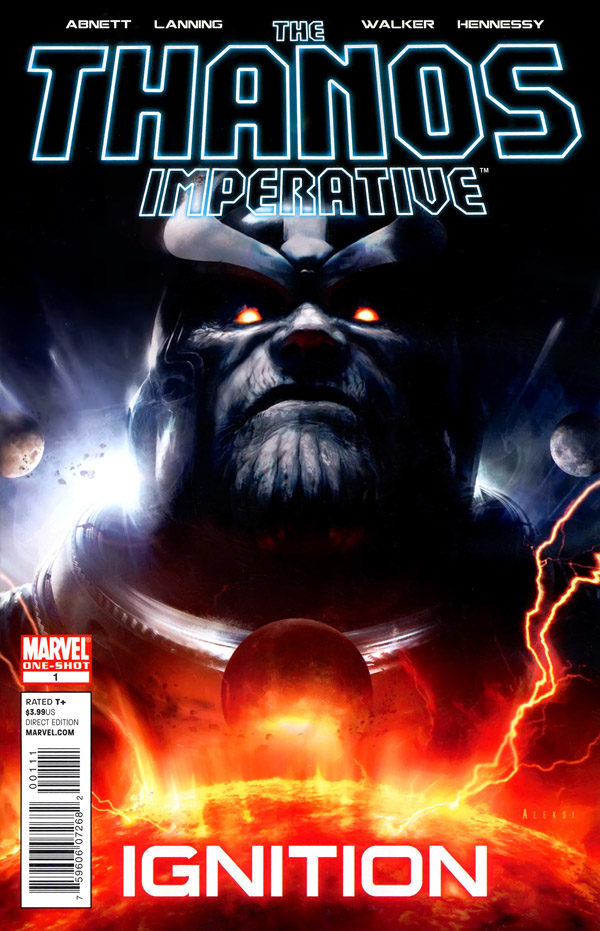 The Thanos Imperative is a Marvel comic story that focuses on the efforts to stop an alternative universe...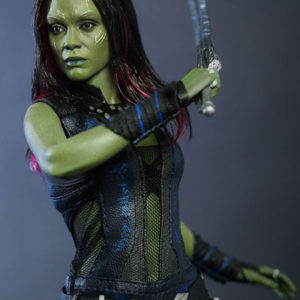 Check out this awesome Hot Toys Gamora Figure from Guardians of the Galaxy. This movie-accurate 1/6 scale Gamora...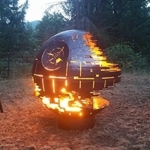 Make your garden the envy of all your friends with this Custom Designed Death Star Fire Pit. Woodburning Firepit...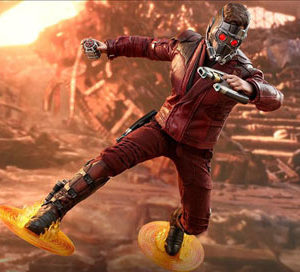 Don't miss out on getting hold of this Infinity War Star Lord Hot Toys figure. If you collect...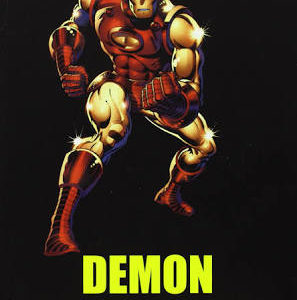 Demon In A Bottle is an essential Iron Man storyline which changed the way superhero characters could be...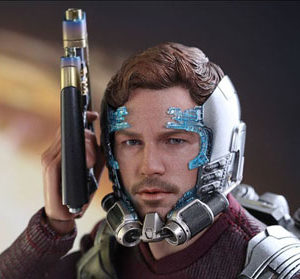 Fans of Guardians of the Galaxy Vol. 2 will be amazed by this Hot Toys 1/6th scale Star...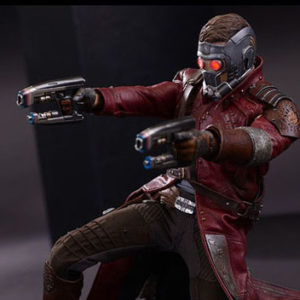 This 1/6 Star Lord Hot Toys is a perfect scale model of the character from the Guardians of...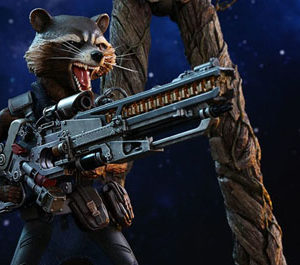 Collectors are going crazy for these Guardians of The Galaxy Hot Toys characters. Marvel fans have recognised that...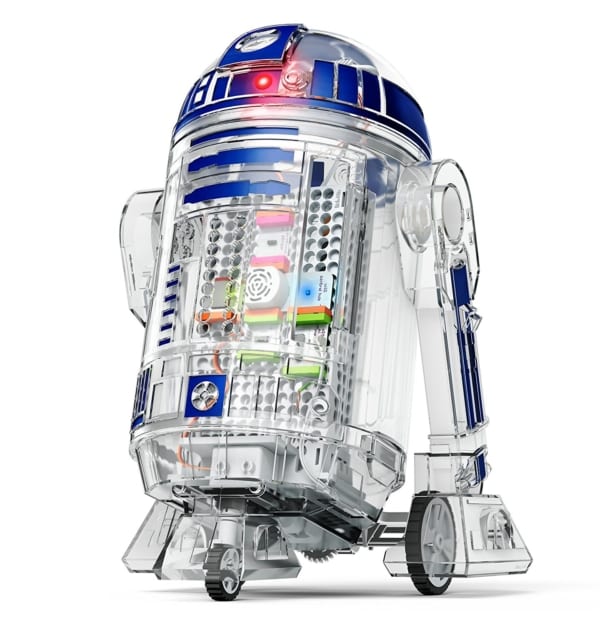 This Star Wars Droid Builder Kit by littleBits is perfect for teaching kids to code. Using electronic blocks,...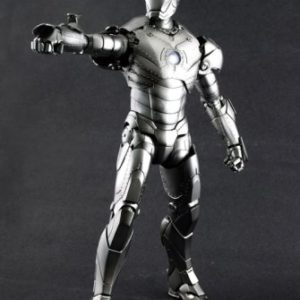 This Iron Man Mark II Figure from Hot Toys is a perfect replica of the Mark 2 Iron...
We are big fans of Groot POP Vinyl figures here at Geek Hut. We adore these cute Funko...
This Men's Obi-Wan Kenobi costume perfectly duplicates the look of Ewan McGregor's outfit from Star Wars: Revenge of...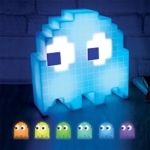 For fans of 80s nostalgia, Pacman is the ultimate pop icon. This Pacman ghost light look retro cool...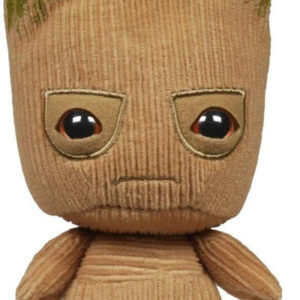 Are you looking for the best baby Groot teddy? Do you know someone who wants to cuddle one...
Back to Top