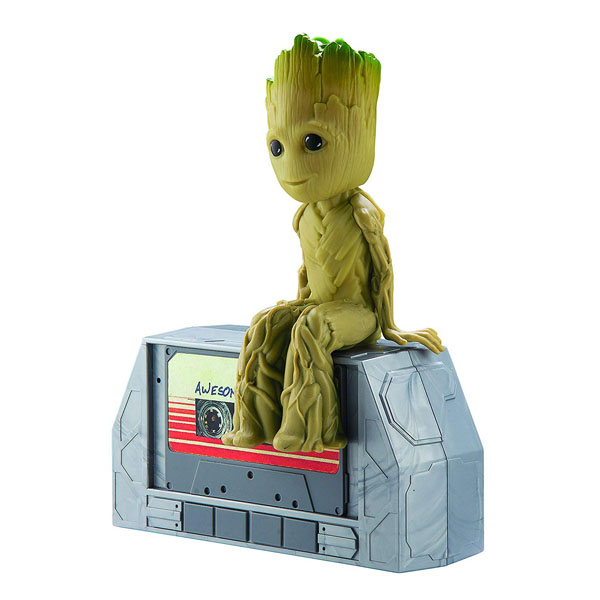 Do you like to watch Baby Groot dance? You can enjoy your favourite tunes on this Dancing Groot speaker as Baby Groot dances on top of the cassette shaped speaker.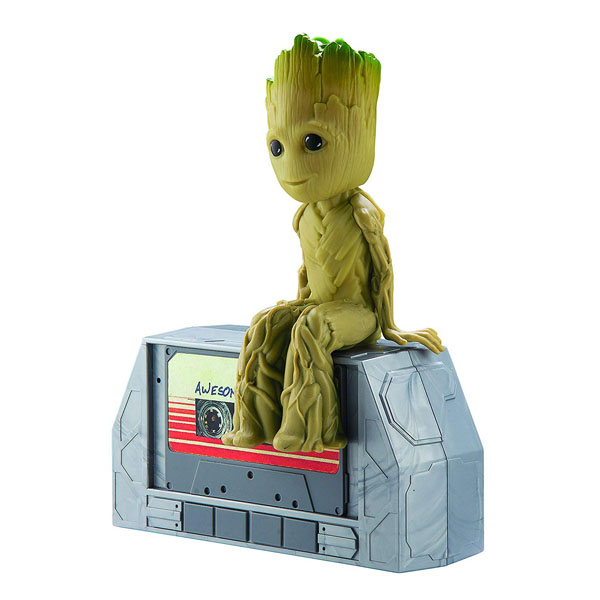 This official Guardians of the Galaxy Groot speaker is a cute feature to add to your desk at work or home. You can connect this speaker to your mp3 player and watch Groot dance along with you.
The speaker by eKids includes an adorable replica of baby Groot from Guardians of the Galaxy Vol 2.
The speaker will also play a short burst of 'Come A Little Closer' and says "I am Groot" when you press the button.
Guardians of the Galaxy Baby Groot Speaker
We think that you will agree that there is nothing more adorable than watching Baby Groot dancing.
If you want Groot dancing along to your own Awesome Mix, you can plug your MP3 player into the speaker and watch Groot move.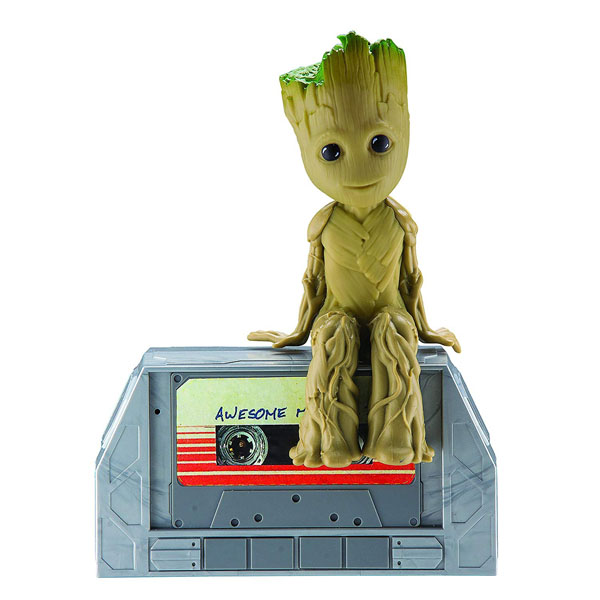 Find out more about this adorable Guardians of the Galaxy Groot speaker.
Licensed Guardians of the Galaxy speakers to Vol. 2
Baby Groot with sound, moves to music
Includes a short blast of the song "Come a Little Bit Closer"
Jack connector for MP3 player
Measures 22.5 x 16.2 x 8 cm
Requires 1 x Lithium Polymer battery
Batteries included
Recommended for age 3 years and up
Geek Hut note:
Although this is an awesome looking product. Please note that the speaker is not particularly powerful. Please buy this as a fun toy to enjoy Groot dancing to your favourite songs.

---
If you want to find more cool products featuring Groot, check out these awesome gifts for Groot fans. Visit our Groot merchandise page here.
Cant get enough of Guardians of the Galaxy? We have plenty of gifts for Guardians of the Galaxy fans here.