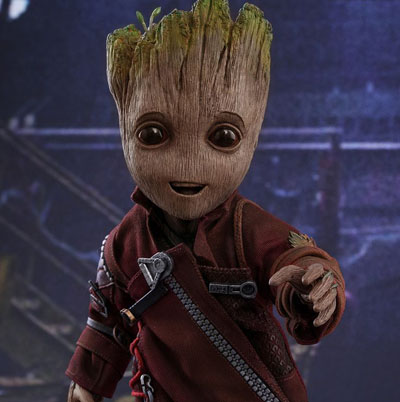 Hot Toys Baby Groot from Guardians of the Galaxy Vol.2
This Hot Toys Baby Groot is a perfect life size replica of the Groot we all fell in love with in Guardians of the Galaxy Vol.2.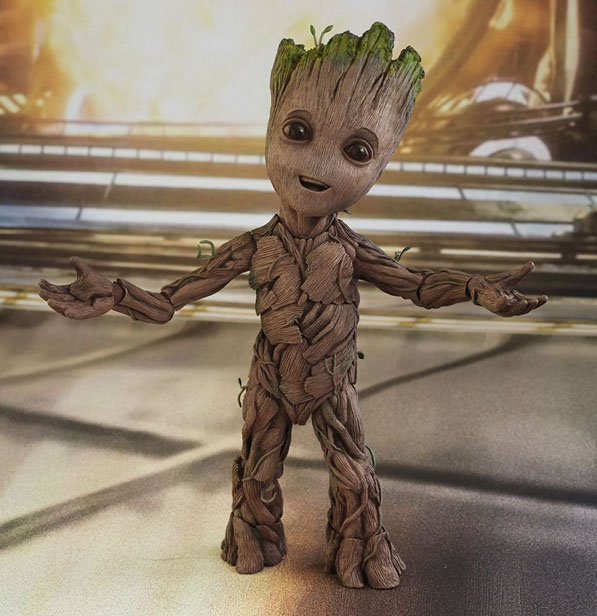 "I am Groot!"
This highly collectible Hot Toys figure is a must have for fans of Guardians of the Galaxy and collectors of Marvel characters.
Watch this video of the life size Groot Hot Toys unboxing. We think that you will be impressed with the attention to detail in this awesome Hot Toys figure.

At 26cm tall this Baby Groot figure is a full size toy that offers all of the adorable charm of Groot in the MCU movie.
Height:
Approximately 26cm tall
Special Features:
3 interchangeable faces
Newly developed body
A Ravagers outfit that be worn on the figure
2 pairs of interchangeable hands
Extended attacking hands with embedded wires.
Artists:
Figure sculpted and hand painted by Viva Lai.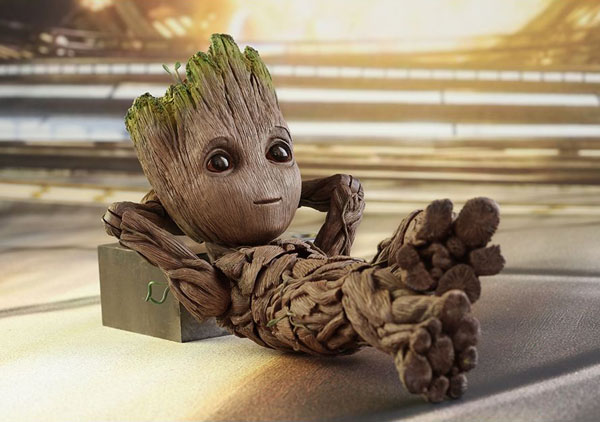 The Groot Hot Toy comes with a Ravegaers outfit and interchangeable hands to give groot a long reaching branch attack.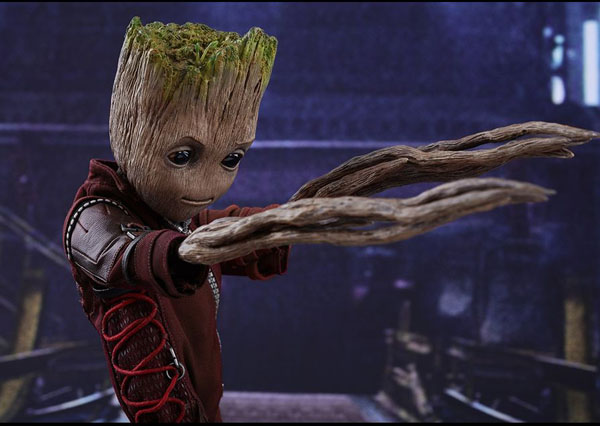 This is one of the most adorable Hot Toys figures created for the Marvel Universe.
It is a must have for anyone who loves Baby Groot.
---
Full Size Baby Groot Hot Toys
Get your own life size Baby Groot today.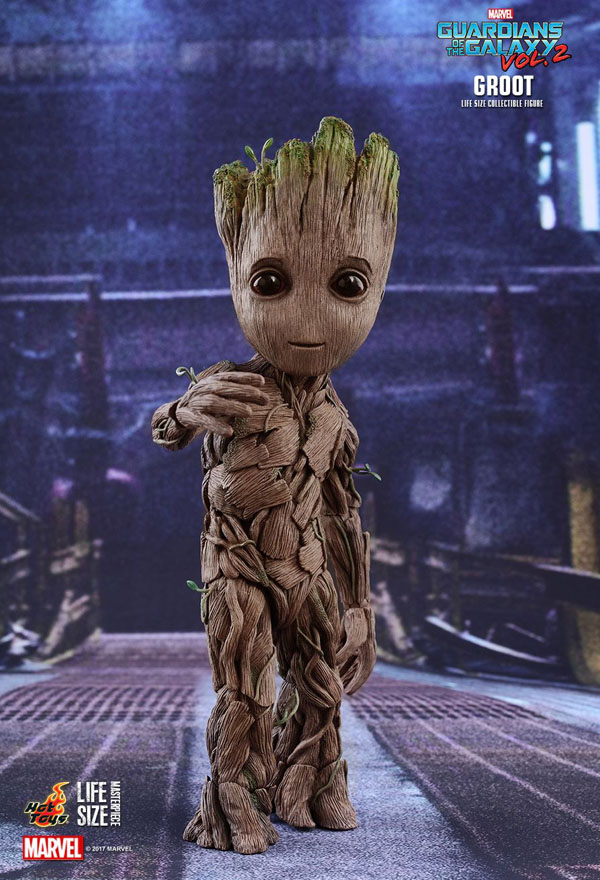 If you couldn't get enough of the hilarious antics of Groot in the Guardians of the Galaxy movie, you can give this Hot Toys Baby Groot a permanent home.
The full size Collectible Groot Figure offers the following special features:
Authentic and detailed likeness of Groot in Marvel Studios' Guardians of the Galaxy Vol. 2
Newly developed specialized body with over 15 points of articulations
3 x interchangeable face sculpts with highly detailed facial expressions and tree texture
Each piece of face sculpt is specially hand-painted
Approximately 26cm tall
4 x interchangeable hands : 1 x pair of relaxed hands, 1 x pair of attacking hands with embedded wires
Finely tailored interchangeable Ravagers outfit
Specially designed figure stand with character nameplate and movie logo
---

---
Product images from hottoys.com.hk
---
Check out our page with every Guardians of the Galaxy Hot Toys character.
Find more Groot Merchandise here.
Find more Guardians of the Galaxy gifts here.