The Creeper and Ocelot LEGO play set provides Minecraft fun in real life. Kids can enjoy real-world Minecraft™…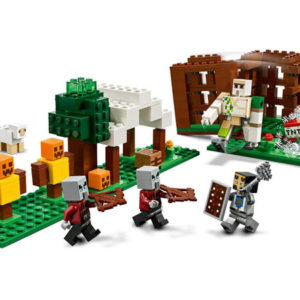 The Pillager Outpost – Minecraft LEGO 21159.
Players of the game can enact action-packed, hands-on adventures with favorite Minecraft characters – Pillagers and an Iron Golem.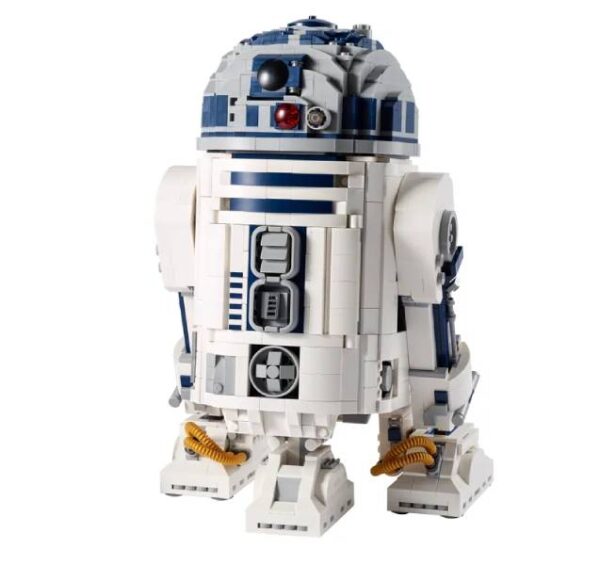 Are you looking for the best Star Wars LEGO sets available now? We have collected these awesome Star Wars gifts to build and collect. These collectable Lego Star Wars sets have been highly sought after by fans of Star Wars who also love to build and display scenes from their favourite Galaxy Far Far Away.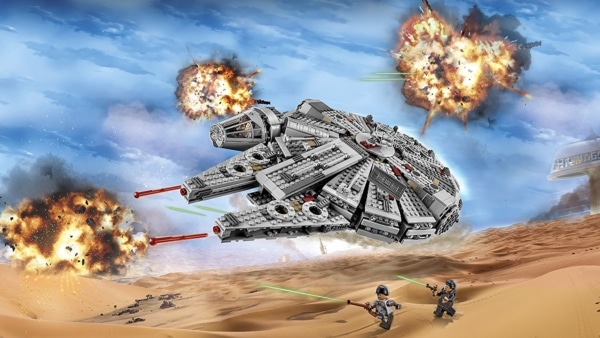 Build the Millennium Falcon from LEGO as seen in Star Wars, The Force Awakens. Read our feature article:…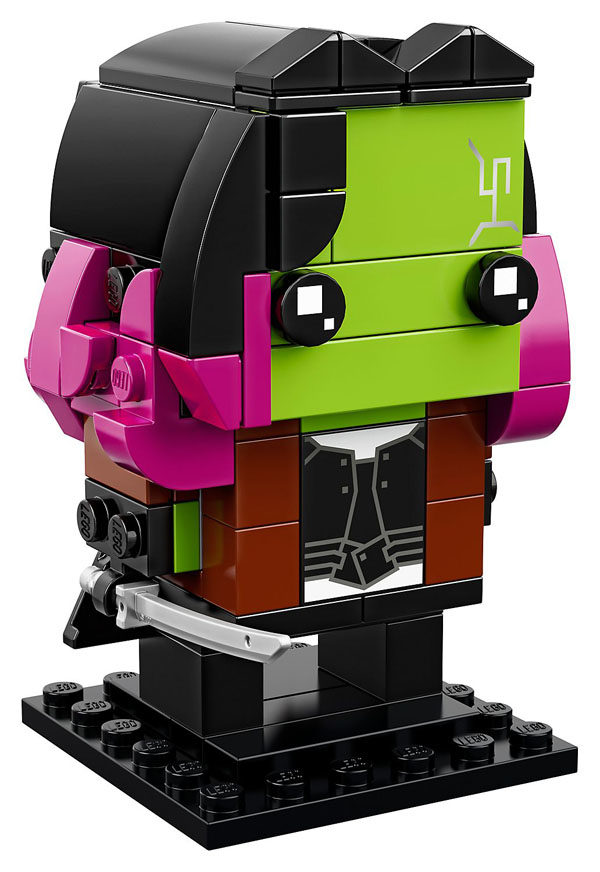 This LEGO Brickheadz Gamora features the Deadliest Woman in the Galaxy from the Marvel comics and the MCU. Build your own LEGO replica of Gamora from the MCU Avengers: Infinity War movie.
We have collected these awesome Guardians of the Galaxy Lego sets so you can choose your favourite scenes to recreate.
Lego have produced some stunning battles that recreate major scenes from MCU movies featuring the Guardians of the Galaxy and the Avengers.
Sets include Guardians of the Galaxy Lego ship and Minifigures.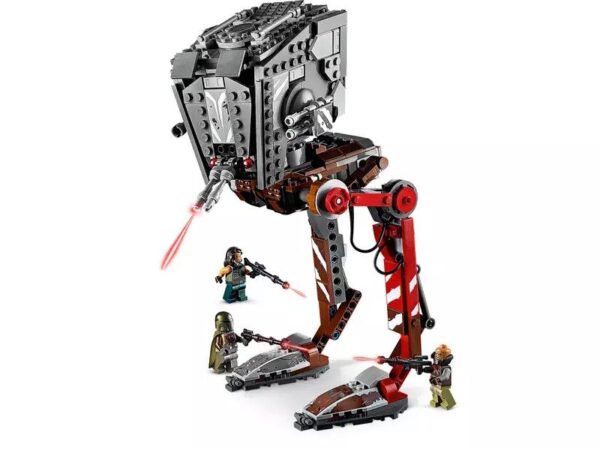 We love these Mandalorian LEGO sets inspired by the popular Star Wars TV show. If you have kids who cant get enough of Star Wars and the iconic bounty hunter, then these LEGO sets make the perfect gift.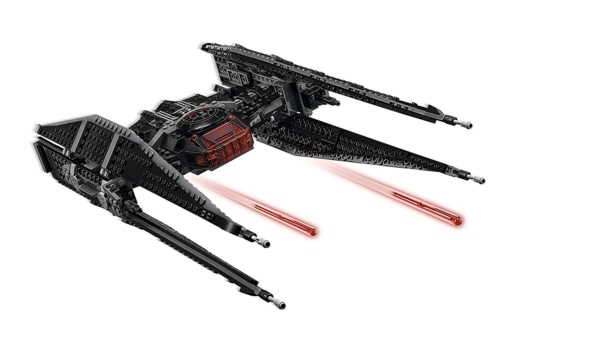 Lego TIE Fighter. Based on Kylo Ren's TIE Fighter from the Star Wars movie The Last Jedi.
If you love building with Lego then you will be as impressed as we were when we discovered these Incredible Lego LED Lights kits.
From Hogwarts Castle to the Taj Mahal, we have found amazing lighting kits to illuminate your favourite Lego sets.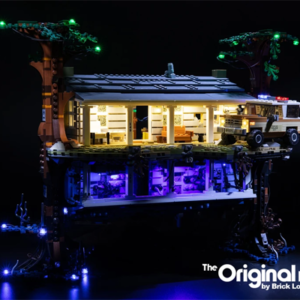 Add extra spooky impact to your Stranger Things: The Upside Down set with these Lego LED Lights.
If you have built this amazing Stranger Things Lego set, you can bring it to life with this custom designed set of LED lights.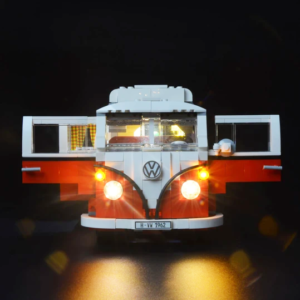 Add the finishing touch to your Lego Volkswagen Camper van T1 with these beautiful LED Lights.
Now you can make your Volkswagen Camper Van look even more spectacular with this luxury LED light set.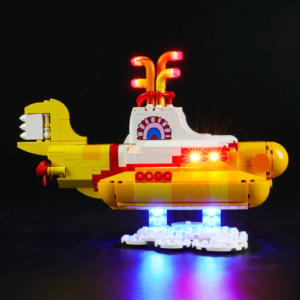 Light up your Lego Yellow Submarine with these amazing LED Lights to bring your model to life.
Now you can bring your Lego Yellow Submarine to life with this LED Light kit.
Make your Ghostbusters Headquarters glow with these Lego LED Lights.
Now your Ghostbusters Lego Firehouse Headquarters display can look even more impressive with LED illumination.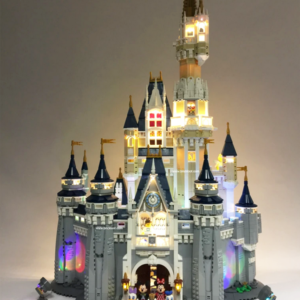 Light up your LEGO Disney Castle 71040 with this specially designed LED lighting kit.
You and your kids have spend hours building this impressive castle. But the fun does not stop there.
With these custom designed LED lights, you can illuminate your Lego Disney castle to show off all of the amazing detail.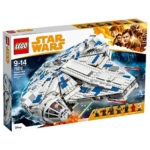 With the LEGO Kessel Run Millennium Falcon you can recreate scenes from the exciting SOLO: A Star Wars…
As Harry Potter fans, we were amazed at these Hogwarts Castle Lego LED lights.
We all enjoy the magic of Harry Potter and the fun of creating Lego replicas of scenes from the movies.
And what better way to display our work than with custom designed multi coloured illumination?
Check out these super impressive LED lights for the Minecraft Lego Skull Arena. The Skull Arena 21145 is a favourite with Minecraft Lego fans. Now it can look even more impressive with this LED light system to illuminate the action.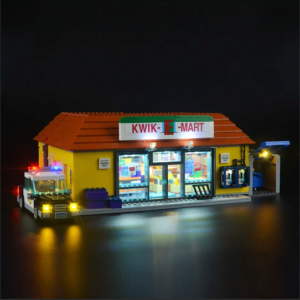 Simpsons fans love the LEGO Kwik-E-Mart 71016 and adding these amazing LED lights will bring it to life.
Illuminate the details of this famous store from the Simpsons TV series and show off your wonderful creation.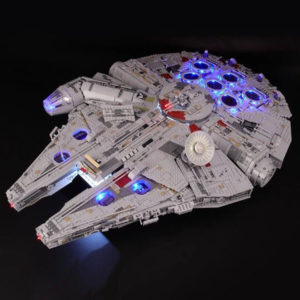 These LEGO Ultimate Millennium Falcon LED lights provide the perfect finish to your completed Star Wars Lego build.
If you have recently built a LEGO Ultimate Millennium Falcon 75192 you are one step away from making it even more awesome.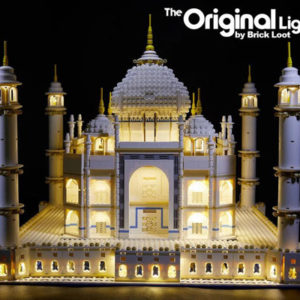 LEGO fans will love this Taj Mahal Lighting Kit. This custom made LED light set will illuminate your Taj Mahal 10256 Lego set beautifully. The LEGO Taj Mahal 10256 is an incredible 5923 piece structure that brings this beautiful building to life in your home. You can add LED lighting to your LEGO Taj Mahal 10256 to make your building glow at night.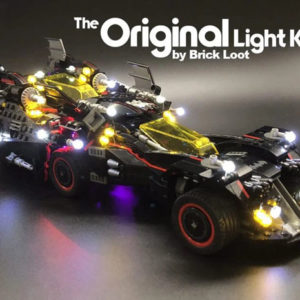 If you have built The Ultimate Batmobile 70917 you can make it look even cooler with this LEGO LED Lights set.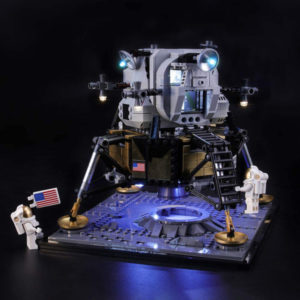 We are amazed by how good these LED lights look for the LEGO NASA Apollo 11 Lunar Lander 10266 kit.
If you have the LEGO Apollo 11 Lunar Lander 10266 kit, you can improve how this amazing model looks with this awesome set of LED lights.
Have you always wanted to create your own Lego Minecraft world? The great thing about Lego Minecraft Sets is that you can join many sets together to create an expanded Minecraft world to play in.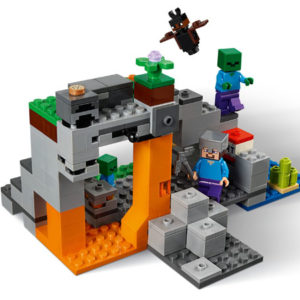 The Zombie Cave is a Lego Minecraft set featuring Minecraft Steve being chased by zombie and a baby zombie minifigures.
The Skull Arena is an exciting Lego Minecraft set for kids aged 7 to 14 years old. Do battle with other Minecraft minifigures while avoiding the killer bunny.
The Wool Farm 21153 is a LEGO Minecraft set for kids ages 7 +. Build your own Minecraft sheep farm with Steve minifigure and three sheep including a baby sheep.
The Pirate Ship Adventure 21152 lets you expand your LEGO Minecraft world as Alex sets sail to find treasure on a Pirate Island. Including a Pirate ship with working cannons, a row boat and lots of gold pieces to be discovered.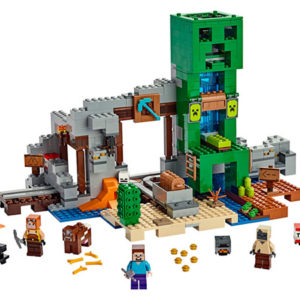 The Creeper Mine 21155 is one of the most impressive Minecraft LEGO sets for fans to collect. The giant Creeper statue looks down as Steve uses TNT to mine gold and fight the Husk and Creeper.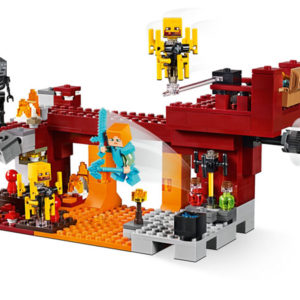 The Blaze Bridge 21154 is an exciting LEGO Minecraft playset featuring scenes from fiery Minecraft Nether. Explore this dangerous world while battling a Wither Skeleton and Blazing Mobs.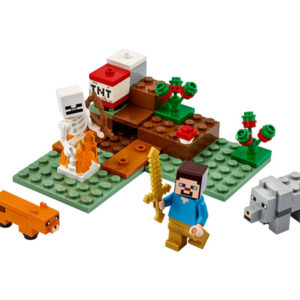 The Taiga Adventure 21162 features the Minecraft Steve Minifigure as he battles an armed Skeleton attacking his campsite. Other characters included in this Minecraft LEGO set include block-built Wolf and Fox.
The End Battle features the dragon-slayer Minifigure, Enderman and a fireball-shooting Ender Dragon. So you can build your own Minecaraft world and recreate scenes from the game. Read more about Minecraft LEGO 21151.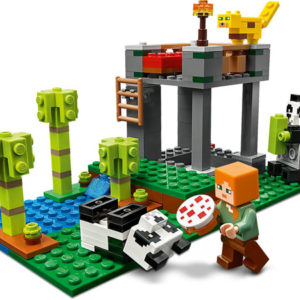 The Panda Nursery offers hours of fun for Lego Minecraft fans aged 7 and up.
Join mother panda, baby panda minifigure Alex and a cute lego cub.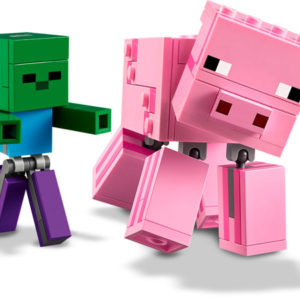 The LEGO 21157 Minecraft Pig with Baby Zombie set includes 159 pieces. This is the perfect toy for Minecraft fans aged aged 7 and up.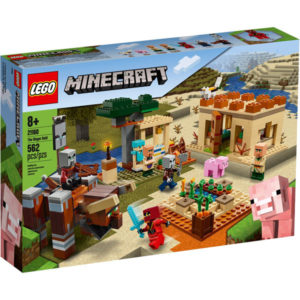 The Illager Raid offers fans of minecraft to enjoy their favourite characters as LEGO toys that they can build. This Minecraft LEGO set is perfect for kids aged 7 upwards.
Back to Top