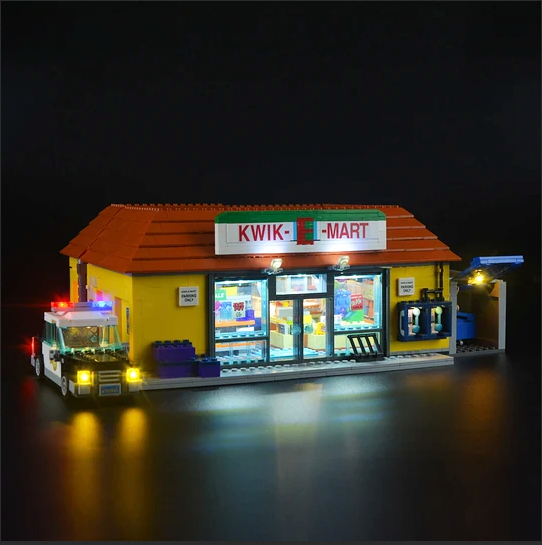 Simpsons LEGO Kwik-E-Mart Lights
Simpsons fans love the LEGO Kwik-E-Mart 71016 and adding these amazing LED lights will bring it to life.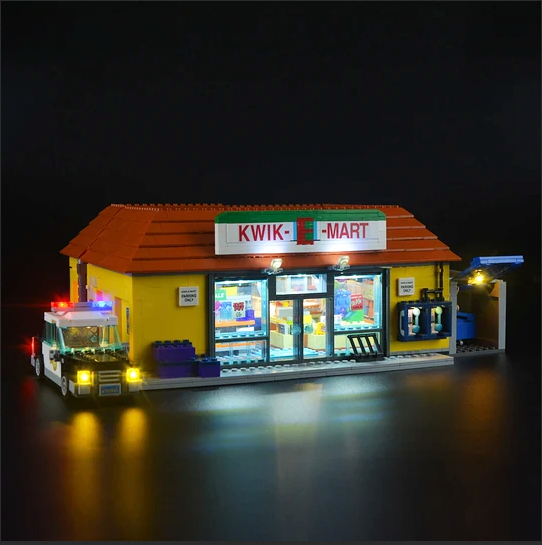 Illuminate the details of this famous store from the Simpsons TV series and show off your wonderful creation.
This LEGO Kwik-E-Mart features all of your favourite brands from out of the show.
Features include: Krusty-O's, Chef Lonelyheart's Soup for One, Buzz Cola and Powersauce.
Now your Simpsons Kwik-E-Mart Lego set can look just as good at night as they do in the day.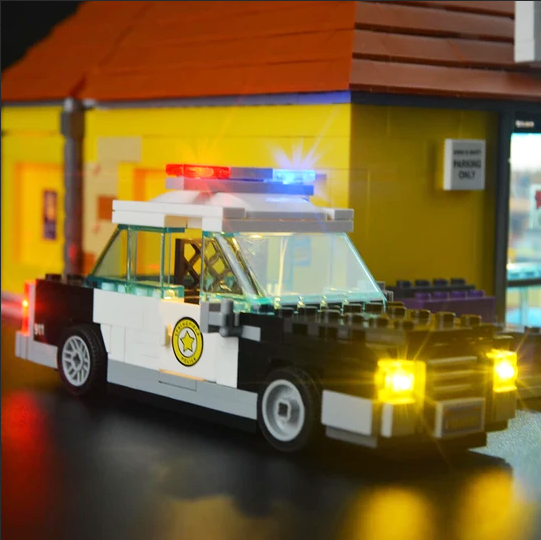 Not only can you light up the Kwik-E-Mart store as Homer, Bart and Marge visit Apu but you can also light up Chief Wiggum's police car outside.
Light Kit For The Simpsons Lego Kwik-E-Mart 71016
If you wand to add lights to your Simpsons Lego Kwik-E-Mart 71016, then this LED kit offers just that.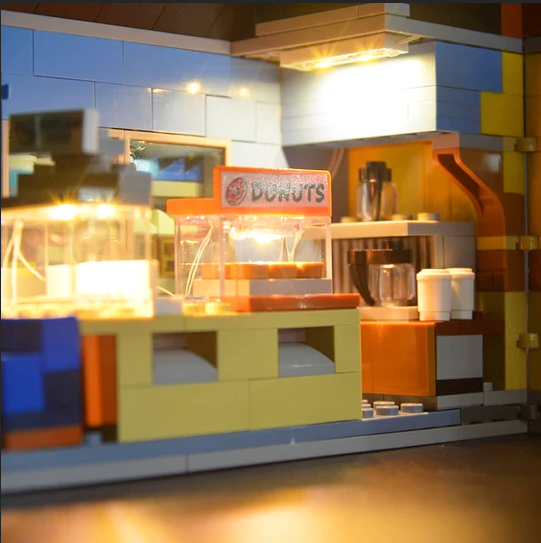 Lightailing LED Kit For The Kwik-E-Mart
Bring magical shine to your Kwik-E-Mart 71016. Follow Lightailing step-by-step instruction book to light up your Lego Kwik-E-Mart, something amazing will happen at night.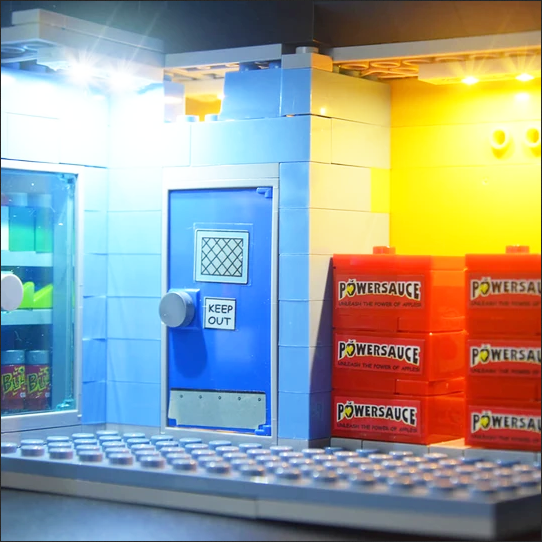 This highly detailed LEGO model is a spectacle in itself, but when paired with Lightailing lighting kit, this charming model come alive,not only during the day, but also at night.
This lighting kit is designed specially for the LEGO Series Kwik-E-Mart 71016
Kwik-E-Mart LEGO set is not included
Lighting Kits provide an easy way for LEGO fans to customize their models using LED lights
With detailed,step-by-step instructions books,anyone can light up their LEGO set
All kits are plug and play – no electronics knowledge needed!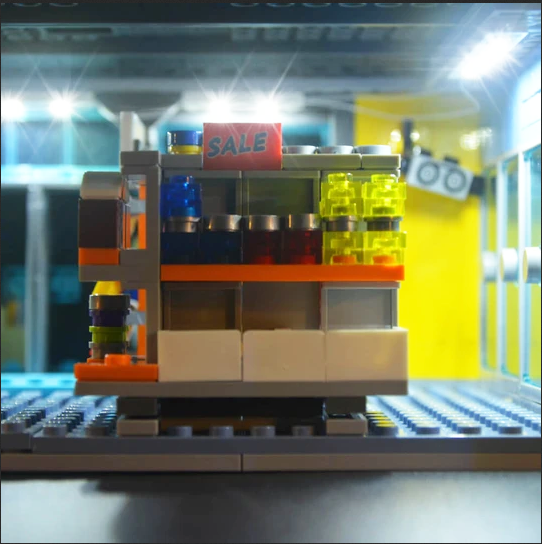 What is included in the LEGO Kwik-E-Mart lights kit?
The set with customized led wire,led light and bricks
AA Battery Pack (AA Batteries are not included)
USB-Hub
Step-by-step instructions books.
Universal instructions books
Original LIGHTAILING box
Are you ready to add some light to your Lego Kwik-E-Mart 71016? Follow the link below to get your kit today.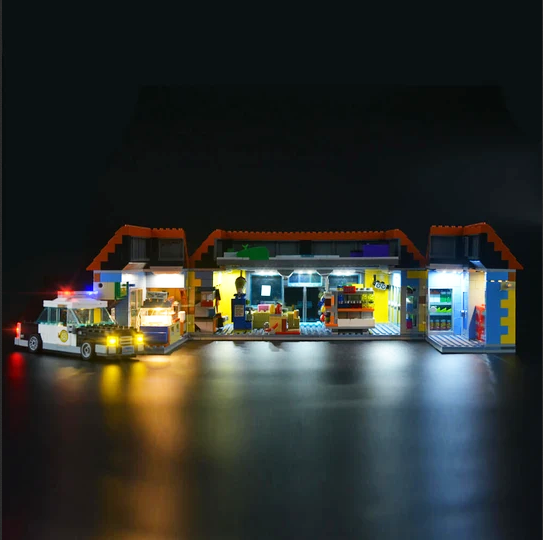 Get 5% off your purchase when you mention the Coupon Code: GEEKHUT
In no time your Simpsons Lego will be lit up and you can enjoy all of the fantastic details whatever time of day or night.
---
If you liked this then check out more illuminated Lego sets in our article Incredible LEGO LED Lights.