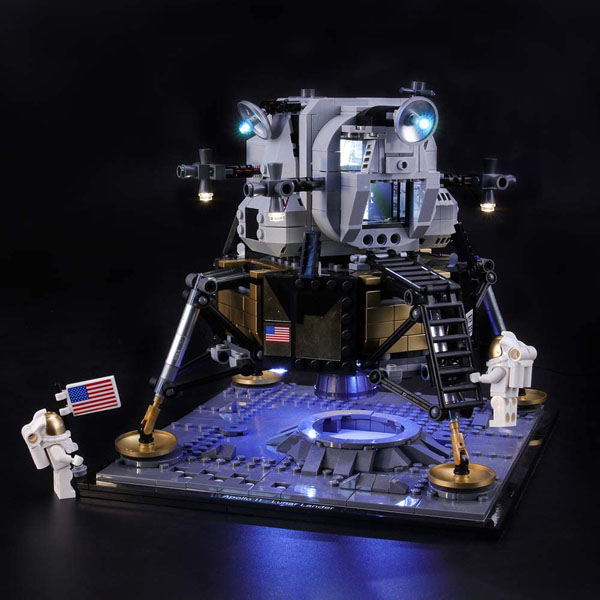 Apollo 11 LEGO LED Lights
We are amazed by how good these LED lights look for the LEGO NASA Apollo 11 Lunar Lander 10266 kit.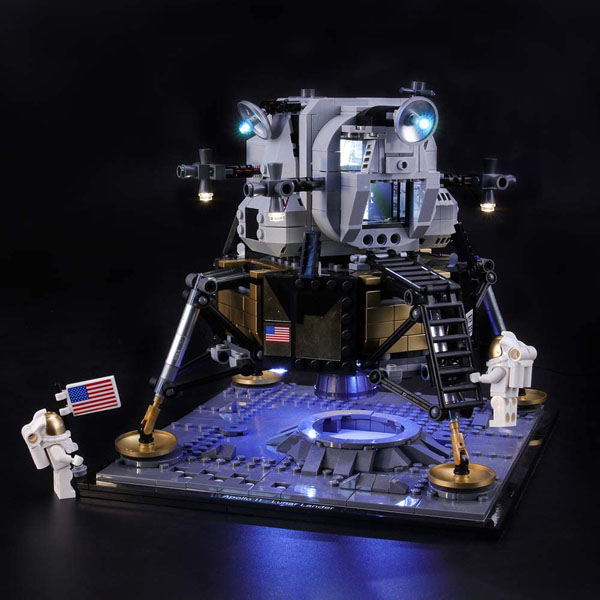 If you have the LEGO Apollo 11 Lunar Lander 10266 kit, you can improve how this amazing model looks with this awesome set of LED lights.
Watch this video by Briksmax to see how great your Apollo 11 Lunar Lander can look
What is included in this Apollo 11 Lego LED Light set?
6 x 15cm White Light
2 x Multiple Function Board
6 x 15cm Warm White Light
1 x 30cm USB Power Cable
2 x Warm White Strip Light
2 x Adhesive Squares
2 x Eight-Port Expansion Board
12 x Lego Pieces For Assembly ( Random Colour)
3 x 5cm Connecting Cable
1 x Instructions
2 x 15cm Connecting Cable
1 x User guide
1 x AA Battery Pack
1 x After sales card
---
LED Lights For LEGO NASA Apollo 11 Lunar Lander 10266
Add these LEGO LED lights to your 10266 Apollo 11 kit to illuminate your impressive Lunar Lander model.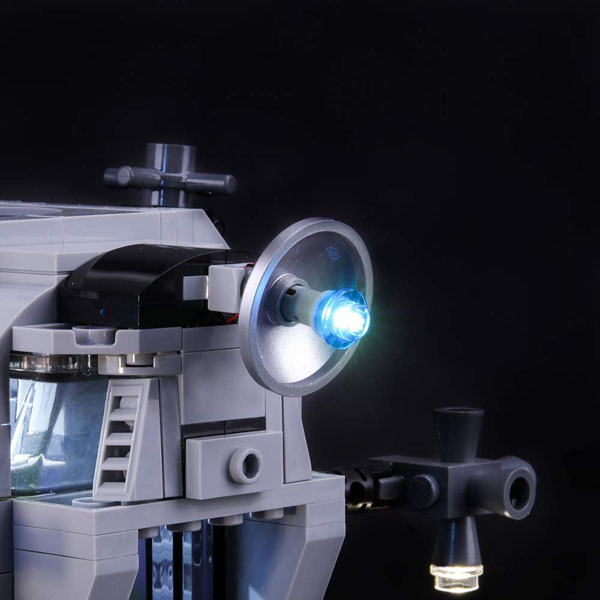 The perfect gift for Lego fans or for builders who want to add an extra finishing touch to show off your creativity.
Make your Apollo 11 LEGO bricks glow with these specially designed impressive LED lights.
Once installed, you can simply plug in the lights and watch the Apollo 11 Lander glow bright.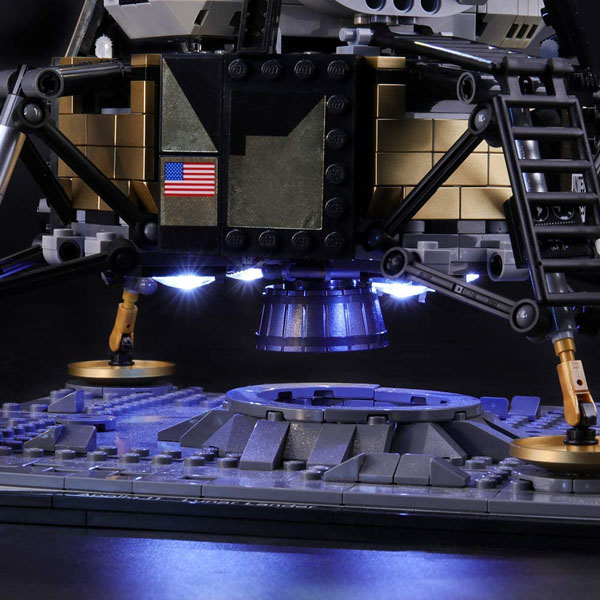 Get 10% off your purchase when you mention the Coupon Code: GEEKHUT
---
What Is A Briksmax Lighting Kit?
This Briksmax lighting kit is the perfect way to improve your NASA Apollo 11 Lunar Lander 10266.
Here are some features of Briksmax lighting Kits:
BriksMax chooses high-quality lights and cables to give your building block a sufficient brightness and fantastic look. Our cables and lights are small enough to be hidden between the Lego blocks without affecting the look of your Lego model.
BriksMax unique design allows you to chain multiple lighting kits through a single power source. This is a great idea for those who want to light up big displays or large-scale collections.
BriksMax provides an easy way for LEGO fans to customise their models using LED lights. The product is compatible with other major brand bricks and it is easy to install.
BriksMax lighting kits are delivered in sturdy printed boxes. All contents are packaged individually and in plastic bags, and the air bubble film in the box protect delicate components from any damage during delivery.
Get this Briksmax lighting kit here:
Get 10% off your purchase when you mention the Coupon Code: GEEKHUT
---
Wow! I want to buy the NASA Apollo 11 Lunar Lander Lego Kit
If you are impressed by this Light Kit For NASA Apollo 11 Lunar Lander 10266, you will no doubt be interested in creating your own model.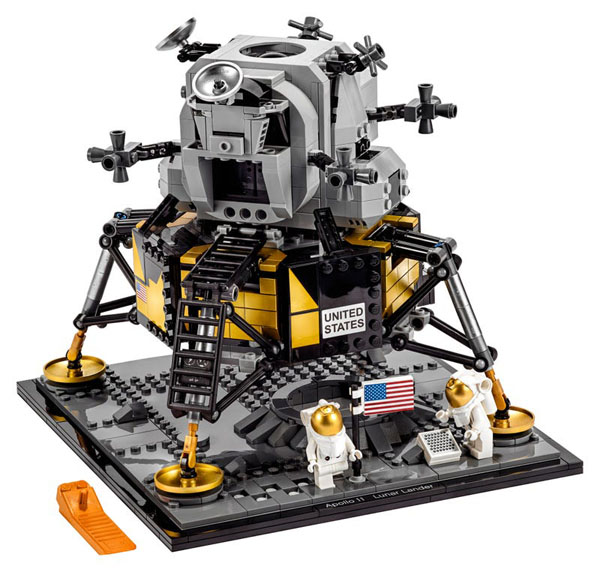 Specifications

Set Title

NASA Apollo 11 Lunar Lander 10266

Brands

LEGO, NASA

Pieces

1087

VIP Points

680 VIP Points when you buy from LEGO.COM

Model

10266

Playset Size

7" (20 cm) high, 8" (22cm) wide and 7" (20cm) deep

Age

16 Years +
Buy from LEGO Website and Earn VIP Points
You can view and buy this NASA Apollo 11 Lunar Lander on the LEGO website.
When you buy any Lego set from Lego.com you get VIP points.
This LEGO 10266 set will give you 680 VIP points.
Lego VIP points give you discounts to shop in Lego Brand stores and on the lego.com website.
When you open a Lego VIP account, you can:
Earn VIP points for shopping in LEGO Brand Retail Stores and at LEGO.com
Receive monthly promotions and specials for VIPs
Unlock members-only discounts and experiences
Get Early Access to Exclusive sets
Enjoy members-only gifts and more
Follow the link below to buy on the Lego website and earn VIP points.
---
If you liked this then check out more illuminated Lego sets in our article Incredible LEGO LED Lights.