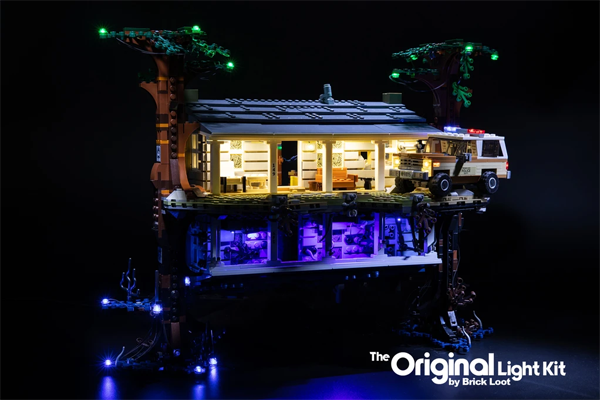 Stranger Things: The Upside Down Set Lego LED Lights
Add extra spooky impact to your Stranger Things: The Upside Down set with these Lego LED Lights.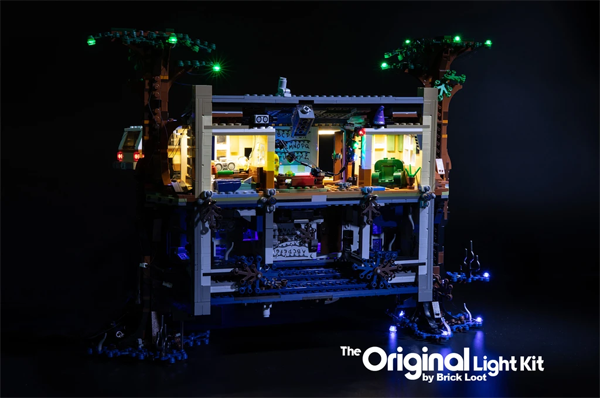 The Lego Upside Down set 75810 offered fans of Stranger Things the chance to recreate scenes from their favourite TV show.
The Upside Down set by Lego lets you play within both worlds with characters and scenes recognisable from the popular show.
If you have built this amazing Stranger Things Lego set, you can bring it to life with this custom designed set of LED lights.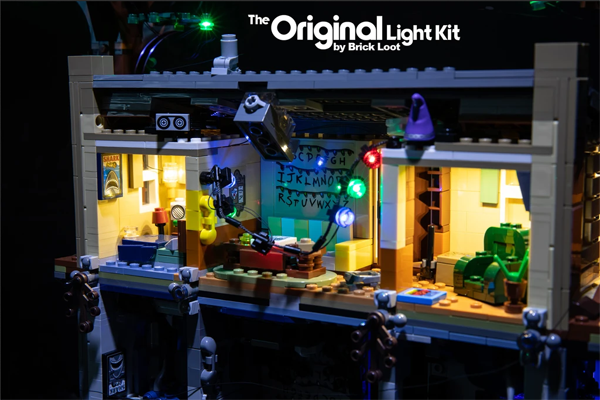 Featuring Eleven, Dustin Henderson, Mike Wheeler, Lucas Sinclair, Will Byers, Chief Jim Hopper, Joyce Byers and the Demogorgon minifigures, this model let you replay the action in your own home.
Now with this specially designed LED light set, you can illuminate your Lego creation and show it off in the day or night.
Follow the link below to add these specially designed LED lights to your LEGO Upside Down set 75810.
---
LED Lighting Kit for LEGO Stranger Things: The Upside Down set 75810
Light Up BOTH worlds in your Stranger Things LEGO set!
This custom light kit will light up every room in the Beyers' house – the inside and outside of the real world and the Upside Down!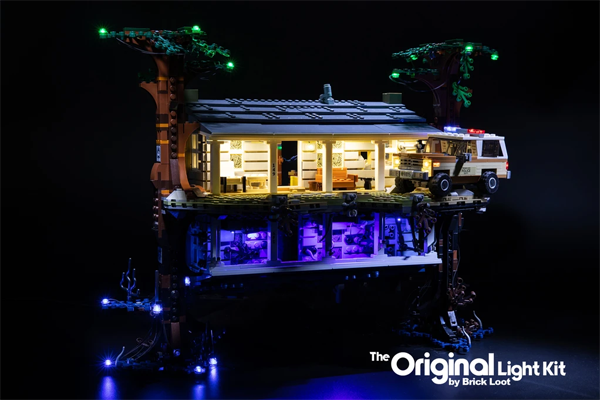 The Police Car headlights, taillights, and red/white/blue lights will also be illuminated! You will add hours of fun and creative play when you add this LED kit!
Installing and powering your light kit:
Illuminating your Stranger Things Lego Set is fun and easy with this plug and play design!
Stranger Things: The Upside Down set 75810 LEGO set not included.
This Brick Loot LED Kit is low voltage and uses USB plugs to illuminate all of the lights in the tree house set.
To power your kit, simply insert the USB plug into any 1, 2, or 2.4 amp USB-powered 5V power supply or USB battery bank.
You may use a USB hub or switch to expand the number of USB ports.
Please remember there are a maximum of 50 LEDs per 1 amp port.
Simple plug and play installation instructions are included in every kit.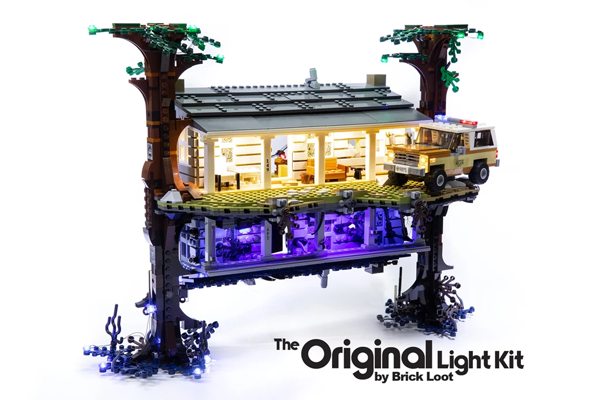 Are you ready to add illumination to your Stranger Things Lego set?
Follow the link below to add these LED lights to your Upside Down set 75810.
---
Buy from LEGO Website and Earn VIP Points
You can view and buy LEGO Stranger Things: The Upside Down set 75810 on the LEGO website.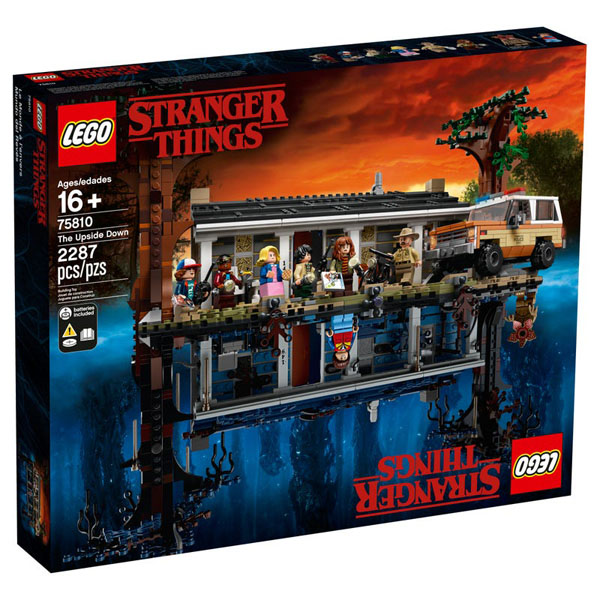 When you buy any Lego set from Lego.com you get VIP points.
This LEGO 75810 set will give you 1440 VIP points.
Lego VIP points give you discounts to shop in Lego Brand stores and on the lego.com website.
When you open a Lego VIP account, you can:
Earn VIP points for shopping in LEGO Brand Retail Stores and at LEGO.com
Receive monthly promotions and specials for VIPs
Unlock members-only discounts and experiences
Get Early Access to Exclusive sets
Enjoy members-only gifts and more
You can create your own Stranger Things Upside Down play set by following the link below:
---
If you liked this then check out more illuminated Lego sets in our article Incredible LEGO LED Lights.