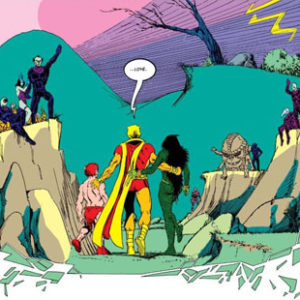 During her attempt to fulfil her role as weapon to defeat the Magus, Gamora turned against Thanos and…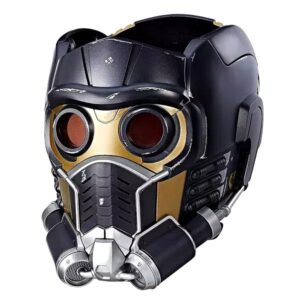 Looking for the perfect item for the man who has everything? Well, you can thank Geek Hut for locating the perfect Guardians of the Galaxy Gifts for Him.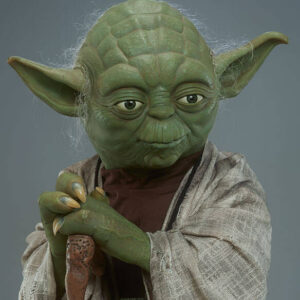 Are you looking for a Master Yoda life-size figure to impress your friends? This Master Yoda statue stands at 32 inches tall offering an inspiring Jedi presence in your room.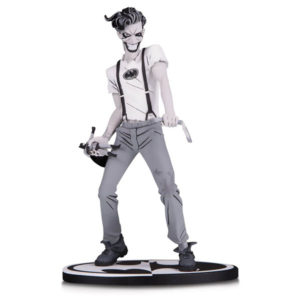 Inspired by the art of Sean Murphy, this White Knight Joker Statue by DC Direct captures The Joker…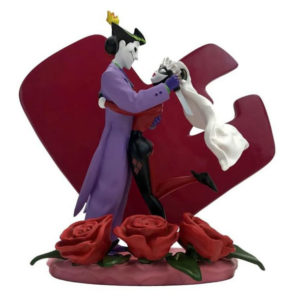 This beautiful Joker and Harley Quinn wedding cake topper statue captures the artwork of Batman Adventures comic book cover "A Wedding To Die For".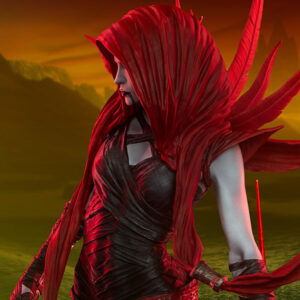 Are you looking for an Asajj Ventress Statue to impress your friends? This Asajj Ventress Mythos Statue stands at 23 inches tall making a truly powerful impact.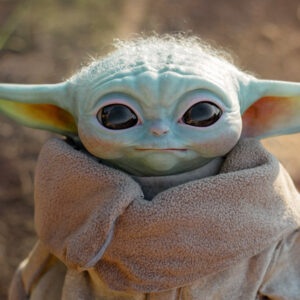 Are you looking for a Baby Yoda Life-Size Figure to impress your friends? The Child statue stands at 16.5 inches tall making a truly cute impact.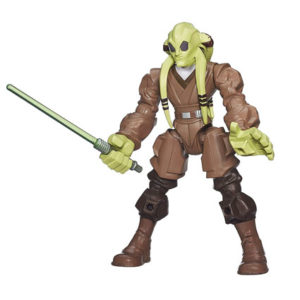 Are you collecting Hasbro Star Wars Hero Mashers? Add this Star Wars Hero Mashers Kit Fisto to your collection.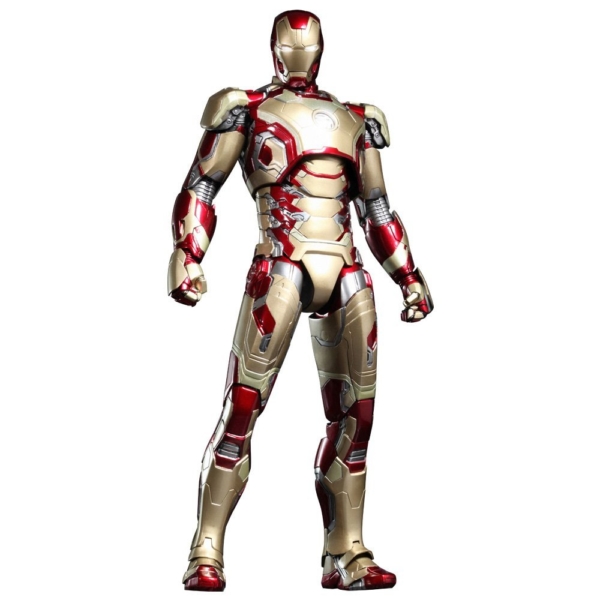 Iron Man Mark XLII is featured in the movie Iron Man 3. Also known as Extremis or the Prodigal Son, this was the forty second armor suit built by Tony Stark.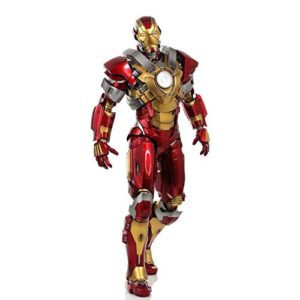 The Irom Man Mark 17 figure is 1:6 Scale to the iconic Heartbreaker suit featured in Iron Man 3.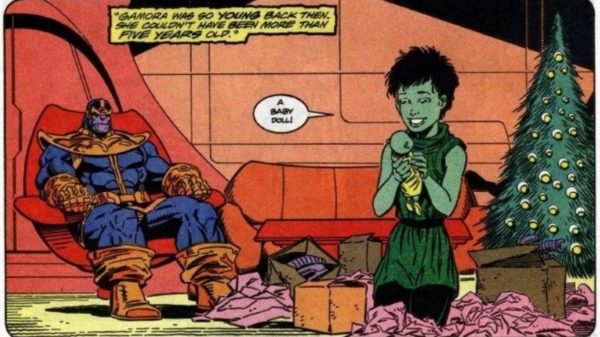 The relationship between Gamora and Thanos is a complicated affair. So how did the Mad Tyrant become father…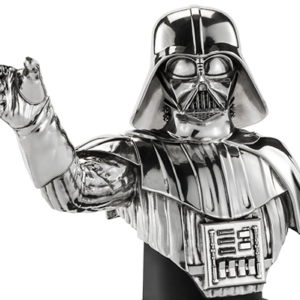 Any true Star Wars fan will love to own any of these incredible Royal Selangor pewter Star Wars collectible figures. From chess sets featuring your favourite Star Wars characters to cufflinks and flash drives, there is a pewter collectible for you.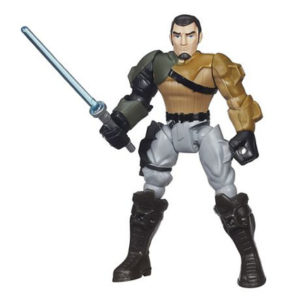 Are you collecting Hasbro Star Wars Hero Mashers? Add this Kanan Jarrus Hero Mashers to your collection. Mix…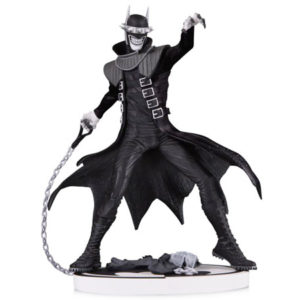 Based on the terrifying illustrations by Greg Capullo, this black and white statue of The Batman Who Laughs is wickedly amazing.
Sculpted by Jonathan Matthews, this incredible statue from DC Direct captures this iconic supervillain in all his evil glory.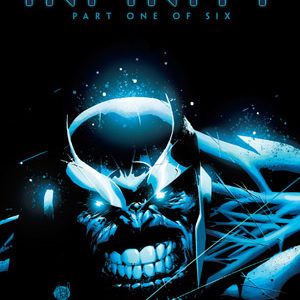 The Infinity Crossover offered an epic batle that spanned the Marvel Universe. Thanos, the evil and powerful Titan makes a devastating return in Infinity. His return means that there is renewed war on Earth and in deep space as efforts are made to stop him.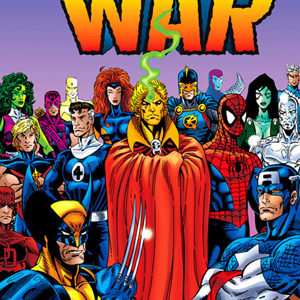 The Infinity War six comic book series from Marvel Comics was published during 1992. It was written by Jim Starlin with animation drawn by Ron Lin, Ian Laughlin, Al Milgrom, Christie Scheele as well as Jack Morelli.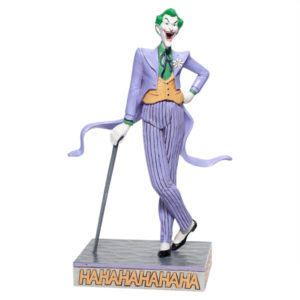 This Jim Shore Joker Statue depicts the iconic Batman villain in the classic style of the Batman comic…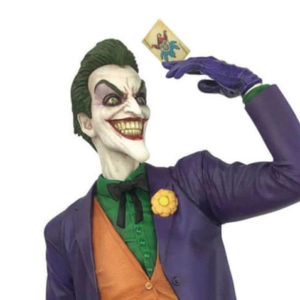 Part of the DC Gallery Comic range, this PVC Joker statue from Diamond Select depicts The Joker at his psychotic best.
This 9 inch DC Gallery Joker Statue will fit perfectly in to your Batman collection.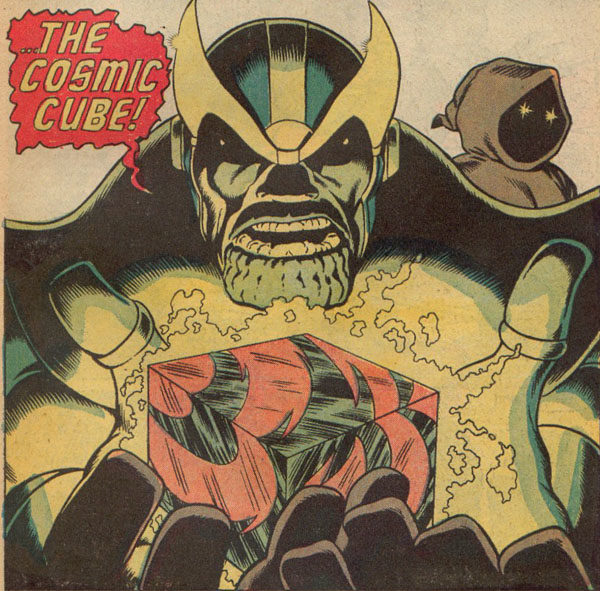 Every Appearance of Thanos : Part 5. Captain Marvel v1 #28 "When Titans Collide", Written by Jim Starlin and Mike Frerich was Published in September 1973.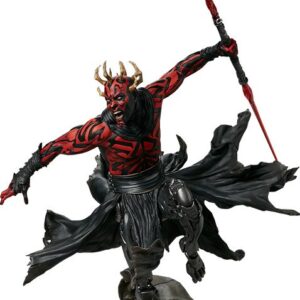 Are you looking for a Darth Maul Statue to impress your friends? This Darth Maul Mythos statue stands at 23.5 inches tall making your Star Wars collection even more awesome.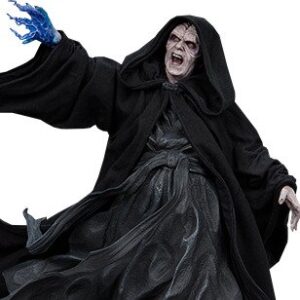 There is no doubt that this Darth Sidious Mythos Statue will impress your friends. This Darth Sidious statue stands at 21inches tall and makes a powerful impact.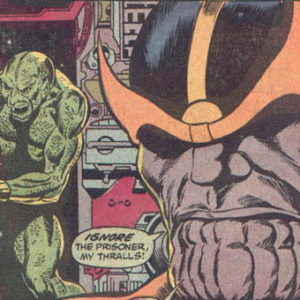 Every Appearance of Thanos : Part 4. Captain Marvel v1 #27 "Trapped on Titan!" was published in July 1973. It was written by Mike Friedrich and Jim Starlin with art also by Mr Starlin.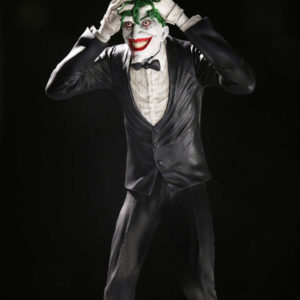 Featuring a depiction of the Joker as illustrated by Brian Bolland in The Killing Joke graphic novel, we see the Joker at his unhinged best.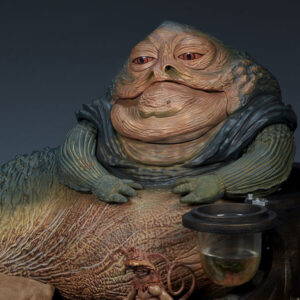 This Jabba the Hutt and Throne statue is sure to impress your friends. A finely detailed sculpture, this Jabba the Hutt and Throne Deluxe Sixth Scale Figure makes a big impression. Jabba the Hutt and Throne Deluxe Sixth Scale Figure from Star Wars: Episode VI- Return of the Jedi.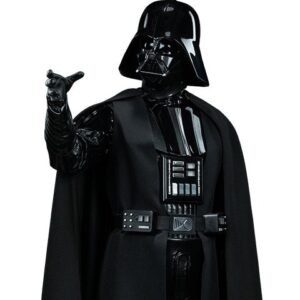 Are you looking for a Darth Vader Statue to impress your friends? This Darth Vader Legendary Scale Figure stands at 46 inches tall making a truly powerful impact.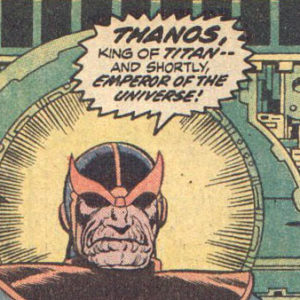 We continue our run through of every Marvel comic appearance of Thanos. Captain Marvel v1 #26 "Betrayal!" was published in May 1973. The story is written by Mike Freiedrich with Jim Starlin who also produced the artwork.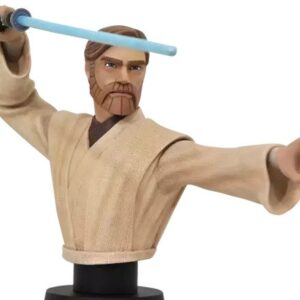 Collectors of Star Wars statues and busts have a wide range to choose from. If you are a fan of the Star Wars movies and TV shows, you will find some awesome figures inspired by the epic franchise. From Darth Vader and Jabba the Hutt to Yoda and Luke Skywalker, you will find lifelike statues and busts based on your favourite Star Wars characters.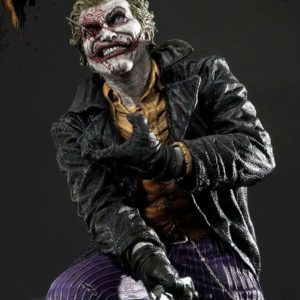 The Joker Graphic Novel 2008. Creator of 100 Bullets, Brian Azzarello brings his noir aesthetic to this 2008 vision of Gotham City and the Joker.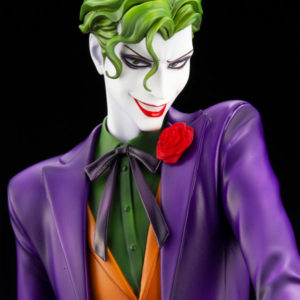 Are you ready to see The Joker as a handsome stylish dandy? Then you will adore the Ikemen Series Joker Statue.
This gorgeous Ikemen Series Joker Statue by Kotobukiya shows the Batman villain re-imagined by Japanese artist Ricken.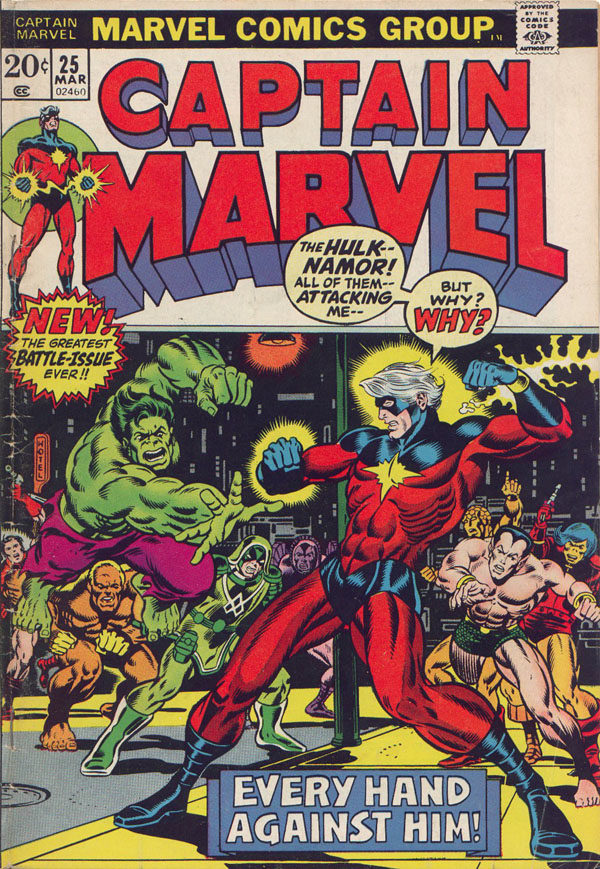 Captain Marvel V1 #25 : A Taste of Madness. Part 2 of the complete chronological appearances of Thanos in Marvel Comics.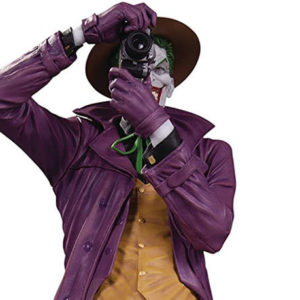 The Killing Joke Statue of The Joker is part of the DC Designer series based on the artwork by Brian Bolland.
We love this Joker statue based on the influential Batman graphic novel written by Alan Moore and illustrated by Brian Bolland.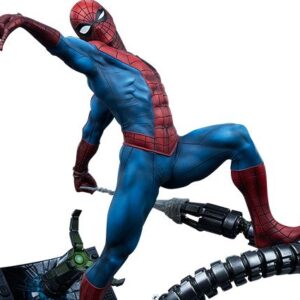 If you are looking for the top Marvel statues and figures available today then this is the page for you. We have collected the best statues, busts and figures based on your favourite characters from Marvel comics and the MCU. If you know someone obsessed with collectables from the Marvel universe then you will find the perfect gift here.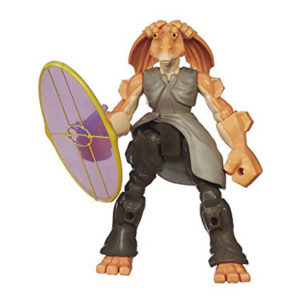 Mix and match Jar Jar Binks Hero Mashers parts using universal connectors to combine with any other Hero Mashers figure to customise your hero your own way.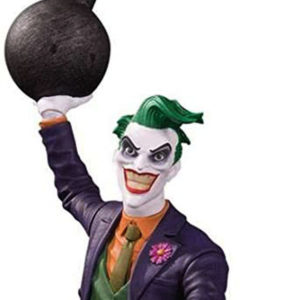 The Joker sits as the centrepiece of this multi-part Rogues Gallery Statue Sculpted by Chris Dahlberg.
As a stand alone piece, this makes an impressive Joker statue, but when combined with the full set it creates a spectacular display.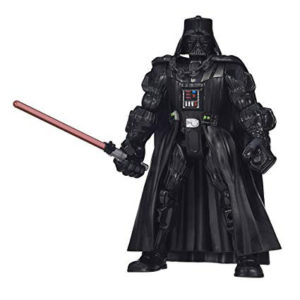 Are you collecting Hasbro Star Wars Hero Mashers? Add this Star Wars Mashers Darth Vader to your collection.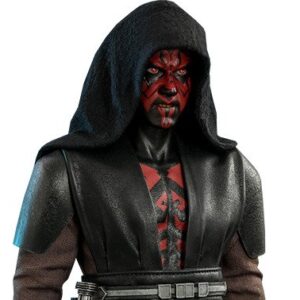 There are some amazing Star Wars Hot Toys available in 2021. But be quick because collectors are grabbing these finely detailed action figures as soon as they become available. If you know a Star Wars fan, they will love the authentic resemblance of their favourite characters from the movies and TV shows. Star Wars Hot Toys include the most iconic characters from the franchise including Luke Skywalker, Darth Vader, Boba Fett, Rey, Kylo Ren and Darth Maul.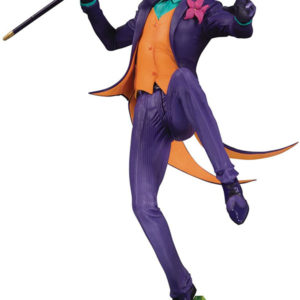 We love this PVC statue of The Joker from the DC Core range.
Sculpted by David Pereira, The Joker laughs manically while holding his cane in the air tormenting the people of Gotham.
Buy this Joker statue here.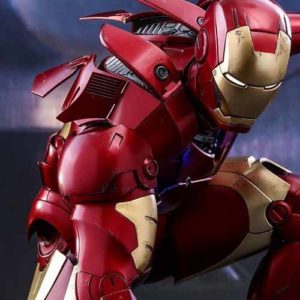 Fans of the first Iron Man movie are ecstatic about this amazing Iron Man Hot Toy. To celebrate 10 years of producing super quality Iron Man action figures, Hot Toys have launched The Iron Man Mark III (Deluxe Version) Quarter Scale Collectible Figure.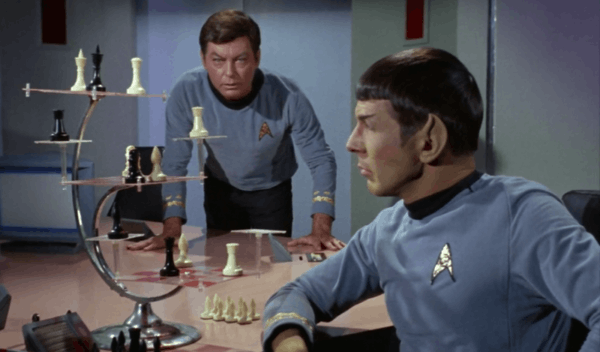 Have you ever wanted to play Star Trek Tri-Dimensional Chess? Fans of the TV show have been obsessed…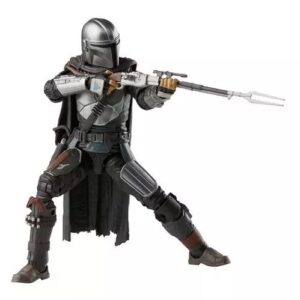 Are you looking for The Mandalorian toys for kids? If you have kids that love Star Wars then you will find some amazing gift ideas below. We have collected the best toys and games inspired by The Mandalorian TV show.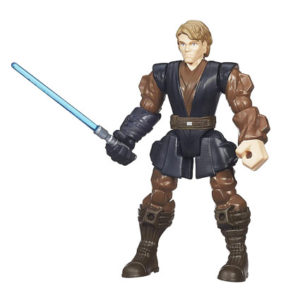 Are you collecting Hasbro Star Wars Hero Mashers? Add this Anakin Skywalker Mashers to your collection. Mix and match parts with other Star Wars Characters to create custom mash-ups.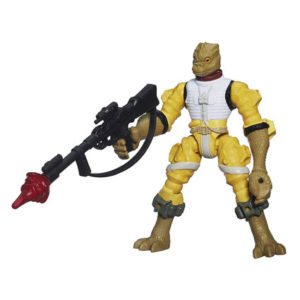 Are you collecting Hasbro Star Wars Hero Mashers? Add this Bossk Mashers to your collection. Mix and match parts with other Star Wars Characters to create custom mash-ups.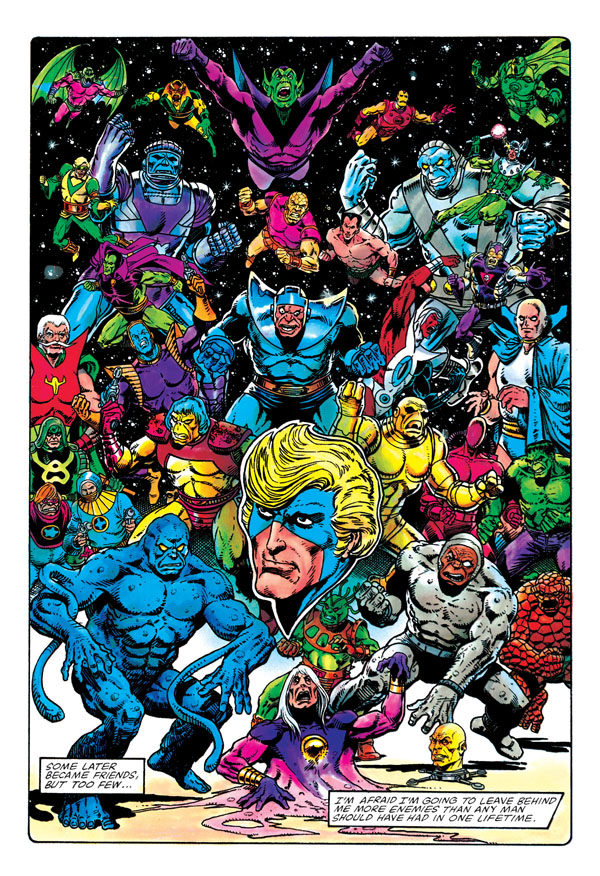 Captain Marvel fought scores of classic villains and interacted with many other heroes in his book and other books throughout the years. Eventually, Mar-Vell faced one foe that he couldn't defeat. The Kree warrior was diagnosed with cancer after a battle with his nemesis Nitro.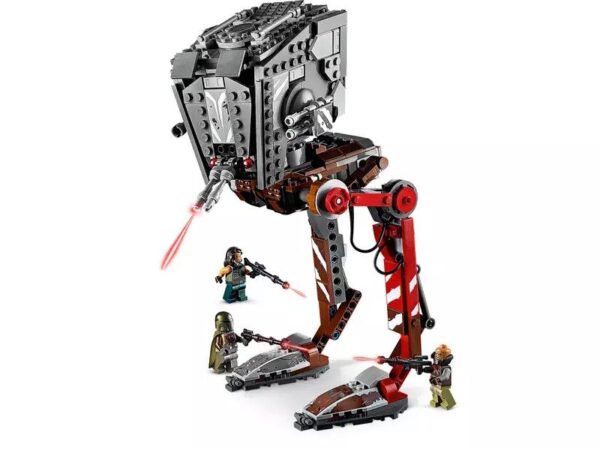 We love these Mandalorian LEGO sets inspired by the popular Star Wars TV show. If you have kids who cant get enough of Star Wars and the iconic bounty hunter, then these LEGO sets make the perfect gift.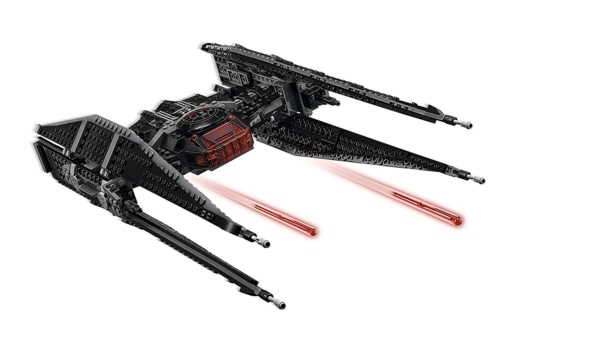 Lego TIE Fighter. Based on Kylo Ren's TIE Fighter from the Star Wars movie The Last Jedi.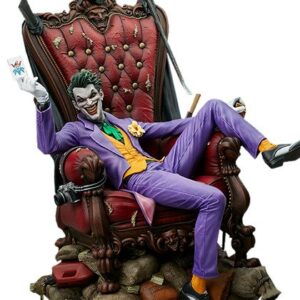 Are you looking for the best Joker gifts and merch available today? You will find some awesome collectables and cool Joker merchandise below for the most dedicated Joker fan.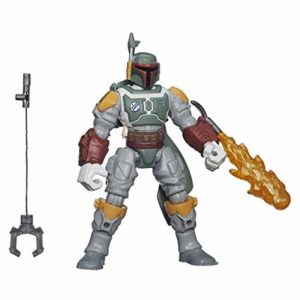 Are you ready to start collecting Star Wars Mashers? Mash up your favourite Star Wars characters with these Star Wars Hero Mashers by Hasbro.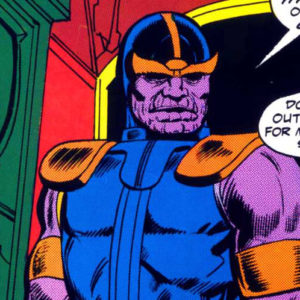 Iron Man V1 #55 : "Beware the Bloood Brothers" was the first appearance of Thanos in the marvel comics. It was published in February 1973.
If you love building with Lego then you will be as impressed as we were when we discovered these Incredible Lego LED Lights kits.
From Hogwarts Castle to the Taj Mahal, we have found amazing lighting kits to illuminate your favourite Lego sets.
The Deluxe Darth Vader Star Wars Costume offers an authentic copy of the most iconic movie villain ever created.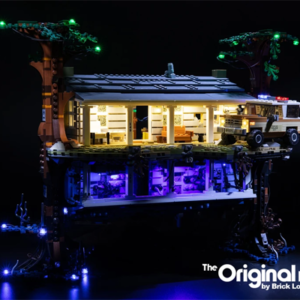 Add extra spooky impact to your Stranger Things: The Upside Down set with these Lego LED Lights.
If you have built this amazing Stranger Things Lego set, you can bring it to life with this custom designed set of LED lights.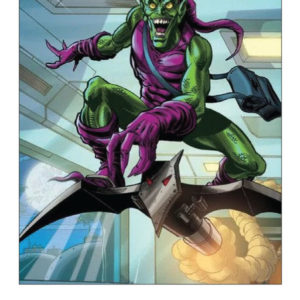 The Green Goblin is the alias of several characters from Spirerman comics. The first and most high-profile incarnation of Green Goblin is Norman Osborn.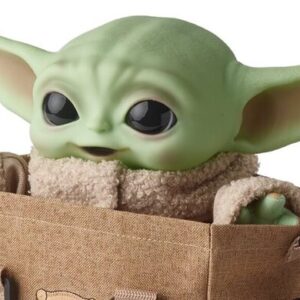 Are you looking for the best Baby Yoda gifts for a fan of The Mandelorian TV show? We have collected a range of amazing merchandise and gifts inspired by the cutest character from the Star Wars galaxy.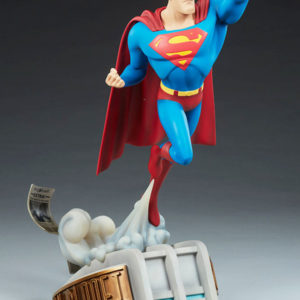 The DC Universe (DCU) is the fictional shared universe where most stories in American comic book titles published by DC Comics take place. DC superheroes such as Superman, Batman, Wonder Woman, Martian Manhunter, The Flash, Green Lantern and Aquaman are from this universe, as well as teams such as the Justice League, the Watchmen and the Teen Titans.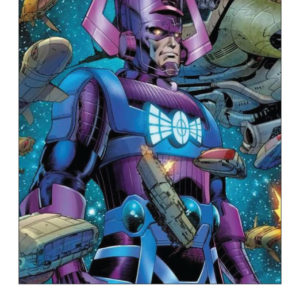 Galactus fist appeared in Fantastic Four #48 1966 as The Devourer of Worlds. Galactus is a cosmic entity who is destined to consume planets to sustain his life force.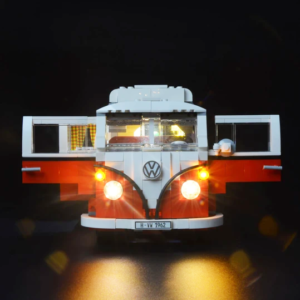 Add the finishing touch to your Lego Volkswagen Camper van T1 with these beautiful LED Lights.
Now you can make your Volkswagen Camper Van look even more spectacular with this luxury LED light set.
The history of DC Comics begins in the early thirties with the merging of several different organisations including National Allied Publications. The first DC comic hit the stands in 1937. Two years later, it unveiled a moody new superhero called Batman.
Hot Toys have thrilled fans of the MCU with this Iron Man Mark XLVI 1/6 scale collectible figure….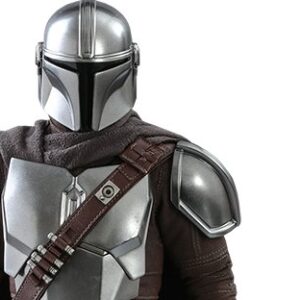 Are you looking for the top Mandalorian Hot Toys available? Below are collected the finest examples of the most accurate figures inspired by the hit Star Wars TV show. If you love Star Wars or an avid Hot Toys collector, you will find some amazing figures to add to your collection inspired by The Mandalorian television show.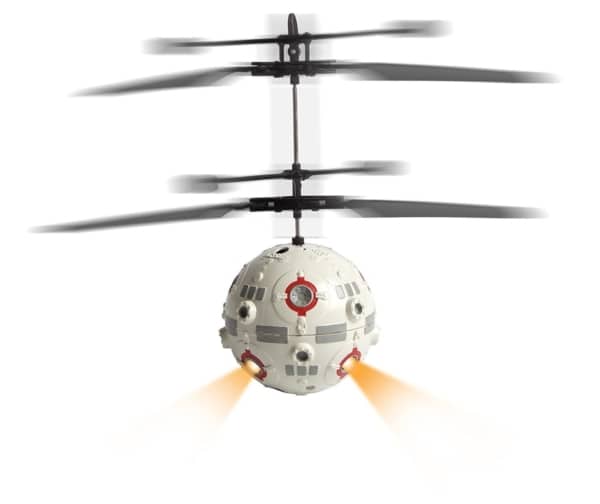 This Jedi Training Remote offers Star Wars fans the chance to become as skilled as their favourite Jedi…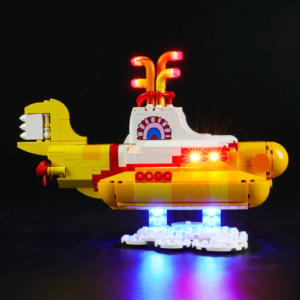 Light up your Lego Yellow Submarine with these amazing LED Lights to bring your model to life.
Now you can bring your Lego Yellow Submarine to life with this LED Light kit.
Make your Ghostbusters Headquarters glow with these Lego LED Lights.
Now your Ghostbusters Lego Firehouse Headquarters display can look even more impressive with LED illumination.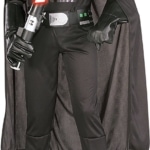 Menace your neighbourhood in this childrens Darth Vader costume. This is the Rubies official Disney Darth Vader Halloween…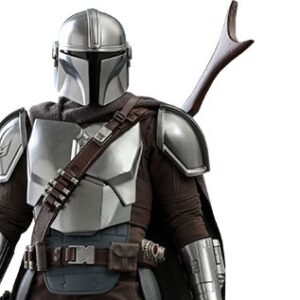 We have searched out the best Mandalorian merchandise available for fans of the successful Star Wars TV show. Star Wars fans hail The Mandalorian as the finest project since the original Star Wars trilogy. Since The Mandalorian appeared on Disney Plus, fans have been craving quality merch inspired by Baby Yoda (The Child), Cara Dune, IG-11, Greef Karga and other iconic characters such as The Armorer.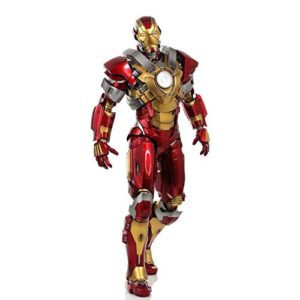 We ask the question: Who could make iron man armour in real life with modern technology?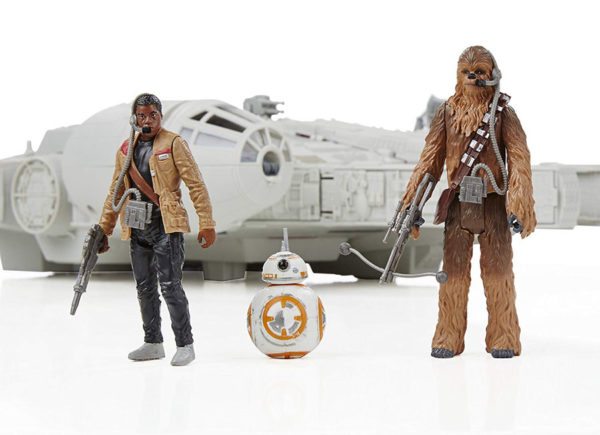 Star Wars The Force Awakens Battle Action Millennium Falcon with Chewbacca, Finn (Jakku), and BB-8 figures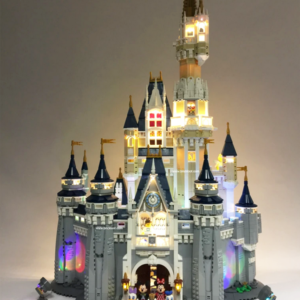 Light up your LEGO Disney Castle 71040 with this specially designed LED lighting kit.
You and your kids have spend hours building this impressive castle. But the fun does not stop there.
With these custom designed LED lights, you can illuminate your Lego Disney castle to show off all of the amazing detail.
Kids and adults will have hours of fun flying this Star Wars Speeder Bike drone. This Propel Star…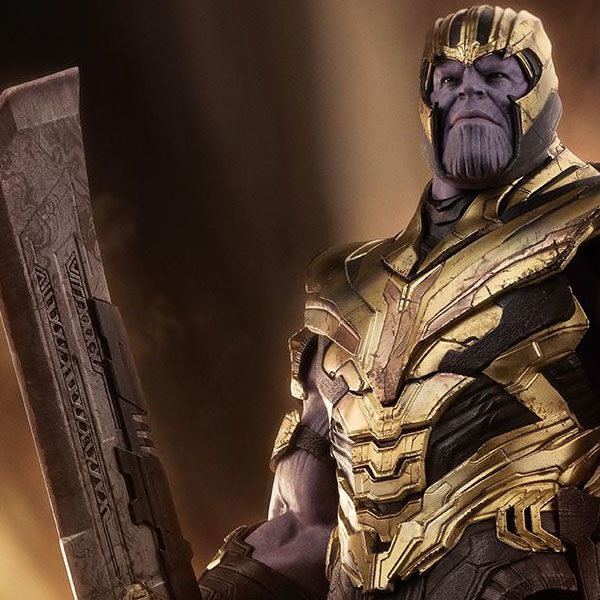 To satisfy MCU fans of Thanos, Hot Toys have released this 1/6 scale Avengers: Endgame Thanos Hot Toy.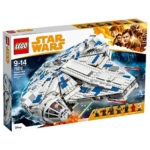 With the LEGO Kessel Run Millennium Falcon you can recreate scenes from the exciting SOLO: A Star Wars…
If you have been following the MCU movies, then you are definitely familiar with the Iron Man. But, the practical question is, can a real-life iron man suit be made?
Everyone's favourite Star Wars Robot R2D2 is now available to own as Spero released this R2D2 Remote Control…
As Harry Potter fans, we were amazed at these Hogwarts Castle Lego LED lights.
We all enjoy the magic of Harry Potter and the fun of creating Lego replicas of scenes from the movies.
And what better way to display our work than with custom designed multi coloured illumination?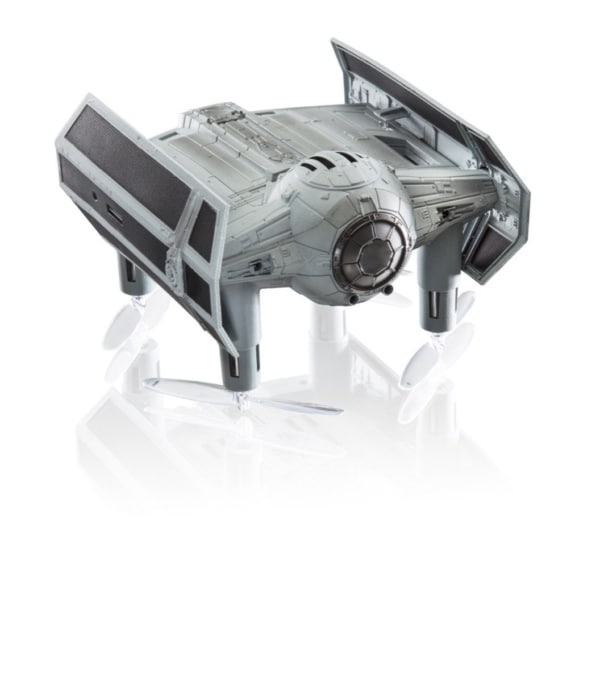 This RC Propel Star Wars Tie-Fighter drone allows you to hone your flying skills as you do laser…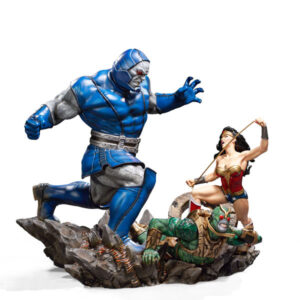 Fans of DC Comics love these incredible statues by Iron Studios. We have collected the best Iron Studios statues featuring your favourite DC characters including Batman, Joker, Harley Quinn, Wonder Woman and more.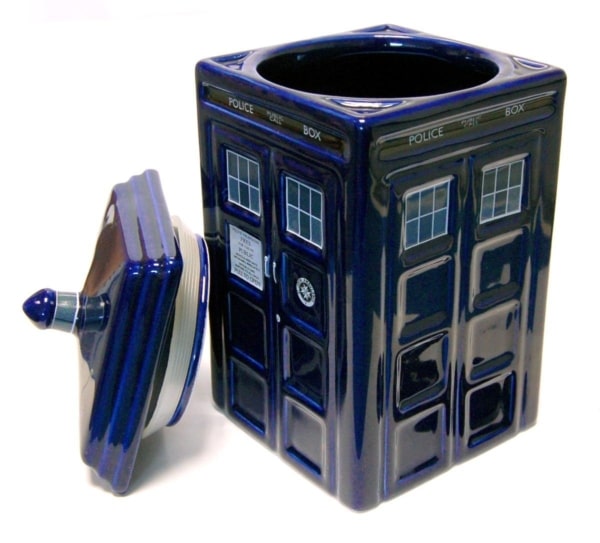 If you are looking for the perfect Doctor Who gift then you will love this ceramic TARDIS Cookie…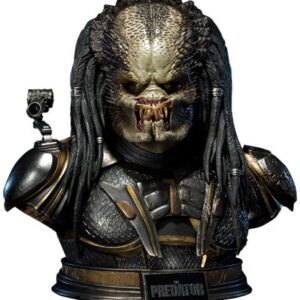 Are you looking for the top 100 Geeky Collectables in 2021? If you are serious about collecting the highest quality memorabilia from geek culture, this list is for you. So what are the top 100 geeky statues, gifts and collectables available in 2021? These are the premium statues and figures currently for sale for fans of these cult TV shows, video games and movies.
Check out these super impressive LED lights for the Minecraft Lego Skull Arena. The Skull Arena 21145 is a favourite with Minecraft Lego fans. Now it can look even more impressive with this LED light system to illuminate the action.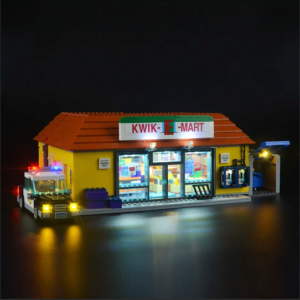 Simpsons fans love the LEGO Kwik-E-Mart 71016 and adding these amazing LED lights will bring it to life.
Illuminate the details of this famous store from the Simpsons TV series and show off your wonderful creation.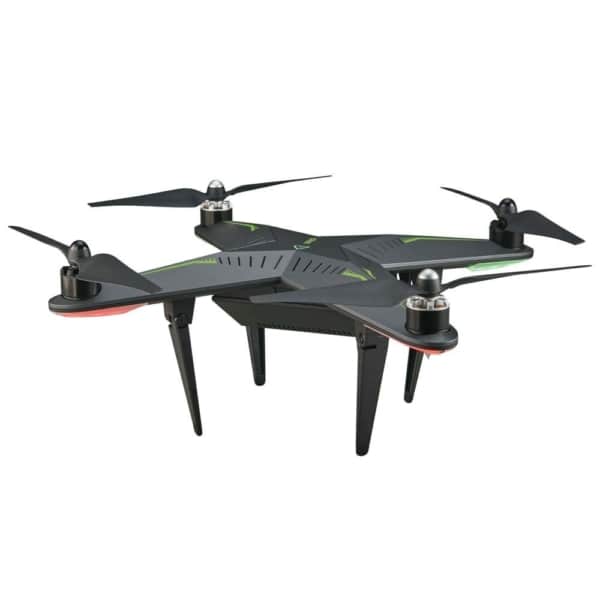 Check out the Zerotech Dobby Pocket Selfie Drone. This awesome selfie drone is equipped with all you need…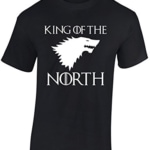 Show your friends and family who is the true King of the North when you wear this T-shirt…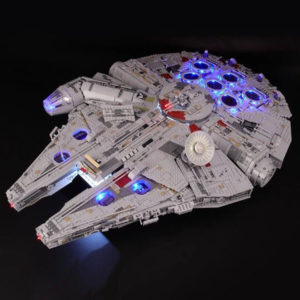 These LEGO Ultimate Millennium Falcon LED lights provide the perfect finish to your completed Star Wars Lego build.
If you have recently built a LEGO Ultimate Millennium Falcon 75192 you are one step away from making it even more awesome.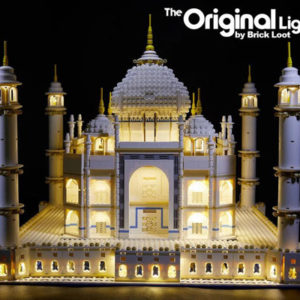 LEGO fans will love this Taj Mahal Lighting Kit. This custom made LED light set will illuminate your Taj Mahal 10256 Lego set beautifully. The LEGO Taj Mahal 10256 is an incredible 5923 piece structure that brings this beautiful building to life in your home. You can add LED lighting to your LEGO Taj Mahal 10256 to make your building glow at night.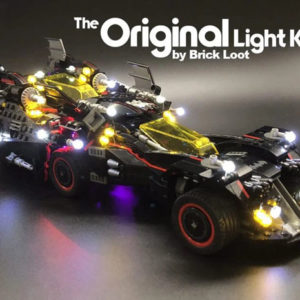 If you have built The Ultimate Batmobile 70917 you can make it look even cooler with this LEGO LED Lights set.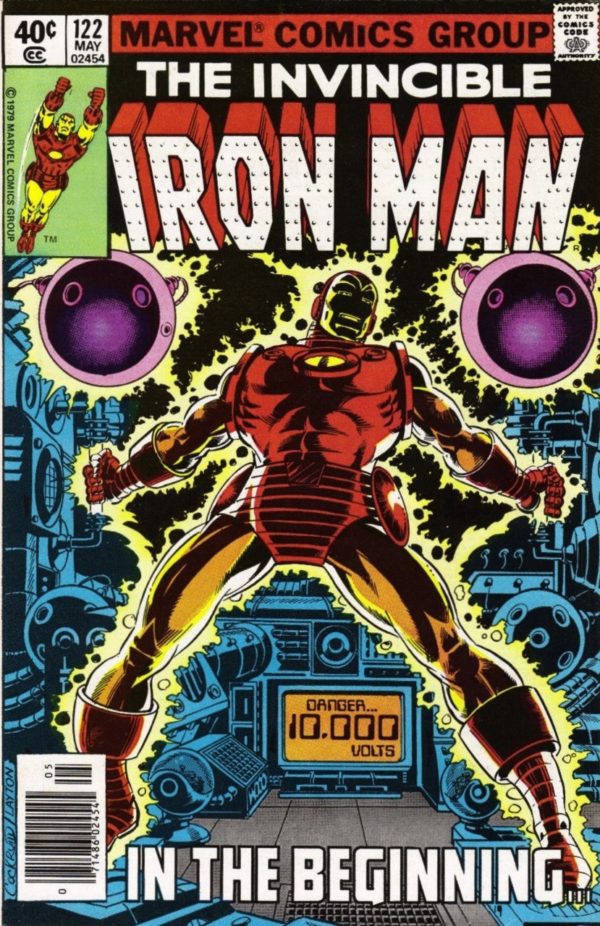 Most people nowadays are familiar with Tony Stark and his powerful Iron Man suit. But how close are we to building an Iron Man armour? Are The Military Building An Iron Man Suit?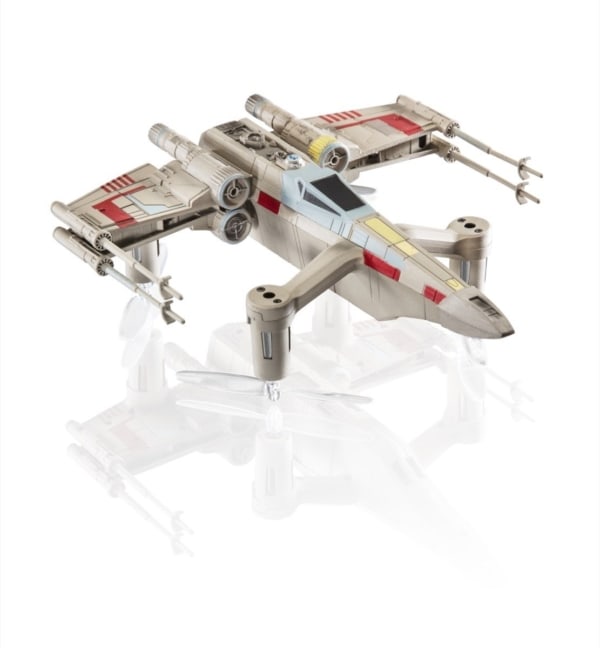 Relive battles from your favourite Star Wars movie with your own Star Wars X-Wing Drone. These awesome drones by Propel offer battle features for simulated star battles.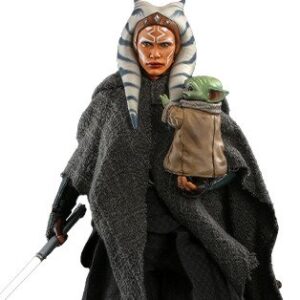 It is commonly remarked by Star Wars fans that since she is neither Jedi nor Sith, is Ahsoka Tano a grey Jedi? Ahsoka does fit the description of a Grey Jedi. She has become disillusioned with the Jedi Order despite holding them in high regard.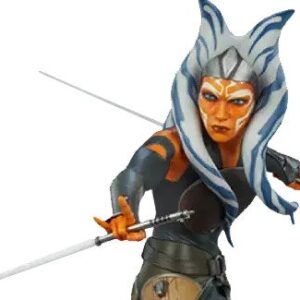 Following events in Star Wars rebels, a big question asked by fans of the show was: Does Ahsoka Tano Die? Ahsoka Tano's life has included adventure and participation in major events throughout the Star Wars shows.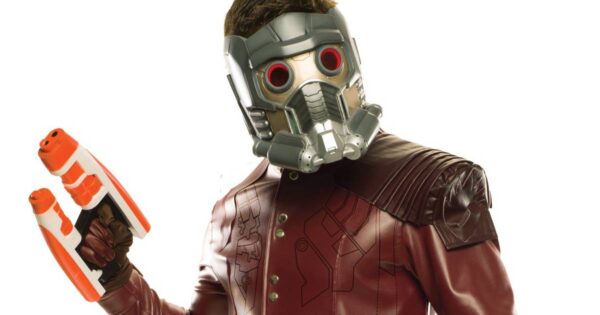 Are you looking for authentic Star-Lord cosplay costumes? Fans of Guardians of the Galaxy movies can't wait to dress up in these Star-Lord Cosplay replica outfits.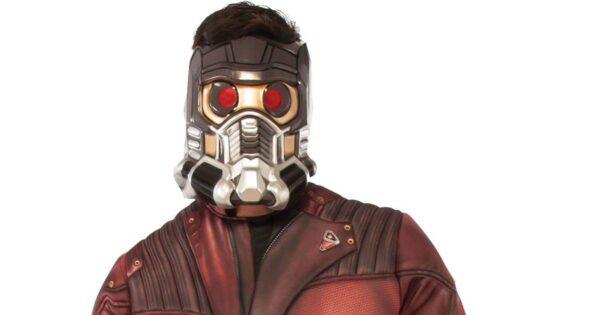 Are you looking for the best Guardians of the Galaxy cosplay costumes? We have located a range of deluxe costumes of your favourite galactic heroes. Check out these luxury outfits inspired by Drax the Destroyer, Star-Lord, Gamora, Nebula, Mantis, Groot, Rocket Racoon and the mad titan Thanos.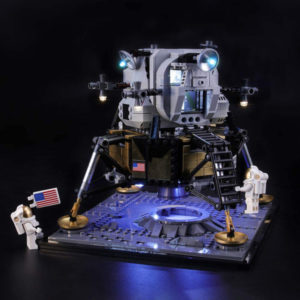 We are amazed by how good these LED lights look for the LEGO NASA Apollo 11 Lunar Lander 10266 kit.
If you have the LEGO Apollo 11 Lunar Lander 10266 kit, you can improve how this amazing model looks with this awesome set of LED lights.
With this Star Trek communicator badge you will feel like you are living in the future. Using bluetooth…
Have you always wanted to create your own Lego Minecraft world? The great thing about Lego Minecraft Sets is that you can join many sets together to create an expanded Minecraft world to play in.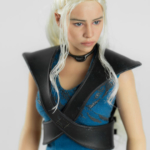 Game Of Thrones: Deluxe Action Figure: Daenerys Targaryen 1/6 Action Figure 26 cm by ThreeZero / ThreeA Toys…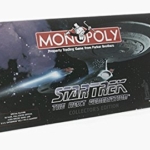 There have been four variations of Star Trek Monopoly released. Explore generations of exciting Starfleet history as you buy and sell these iconic locations from the Star Trek universe.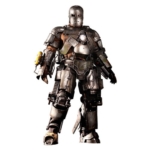 Iron Man fans will be amazed at the detail of this Hot Toys Iron Man Mark 1 Movie…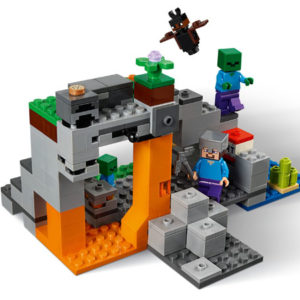 The Zombie Cave is a Lego Minecraft set featuring Minecraft Steve being chased by zombie and a baby zombie minifigures.
The Skull Arena is an exciting Lego Minecraft set for kids aged 7 to 14 years old. Do battle with other Minecraft minifigures while avoiding the killer bunny.
The Wool Farm 21153 is a LEGO Minecraft set for kids ages 7 +. Build your own Minecraft sheep farm with Steve minifigure and three sheep including a baby sheep.
The Pirate Ship Adventure 21152 lets you expand your LEGO Minecraft world as Alex sets sail to find treasure on a Pirate Island. Including a Pirate ship with working cannons, a row boat and lots of gold pieces to be discovered.
Back to Top