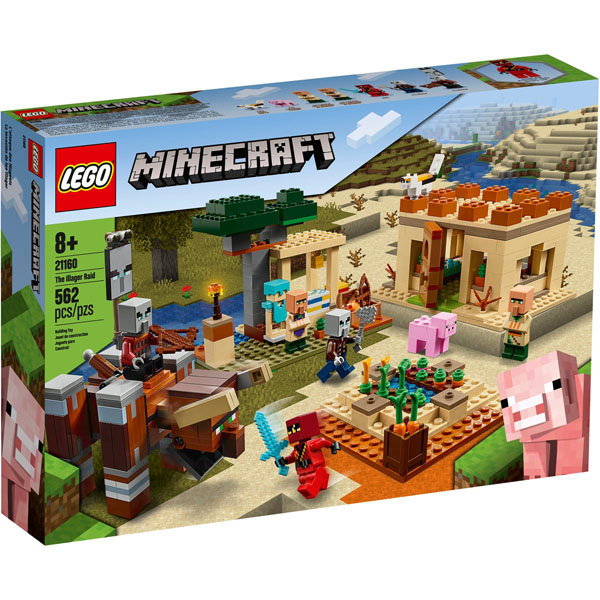 The Illager Raid – Minecraft LEGO 21160
The Illager Raid offers fans of Minecraft to enjoy their favourite characters as LEGO toys that they can build. This Minecraft LEGO set is perfect for kids aged 7 upwards.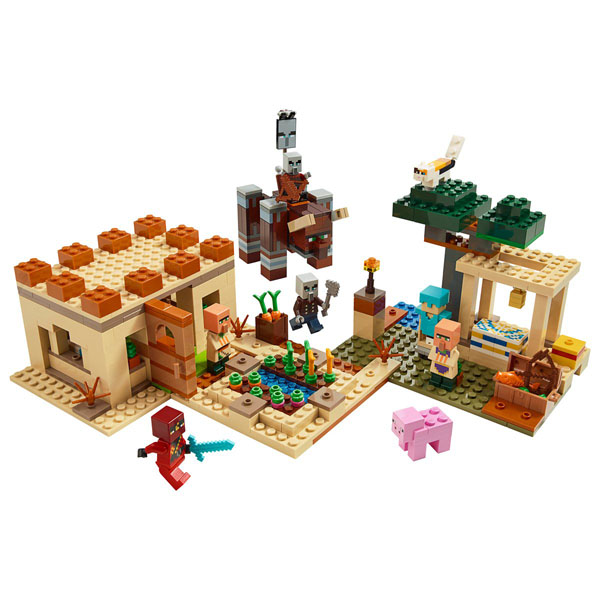 Take Minecraft players to a new dimension with this action-packed LEGO Minecraft set.
Kids rearrange the 3 sections to inspire endless hands-on adventures tackling the hostile mobs and their biting Ravager beast!
The 3-section set measures over 18" (46cm) long, 13" (34cm) wide and 10" (26cm) high.
And, when the sections are rearranged and combined with other LEGO sets, the fun just gets bigger and better!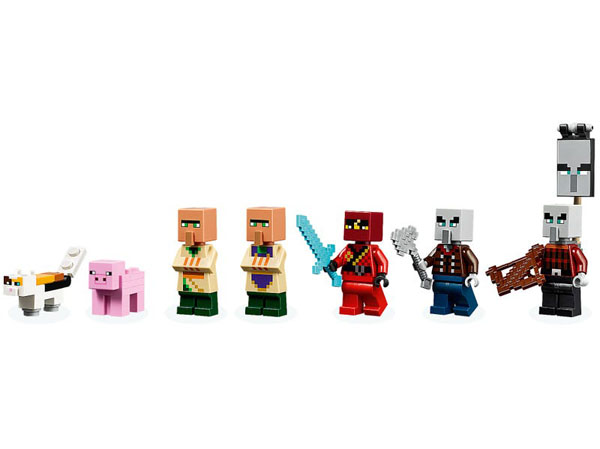 Kids will love the new-for-January-2020 Illagers and their big, biting Ravager, which the Illagers can ride.
These bad guys bring conflict and action to the game, and any other LEGO Minecraft set.
LEGO Minecraft construction sets bring all the online excitement of Minecraft into the real world.
With high-quality, authentic-looking models, LEGO Minecraft sets take kids' play experience into a new dimension!
This battery-free, hands-on playset boosts kids' dexterity, creativity and problem-solving skills. Whether playing independently or as a group, kids' imaginations ensure the enjoyment never stops!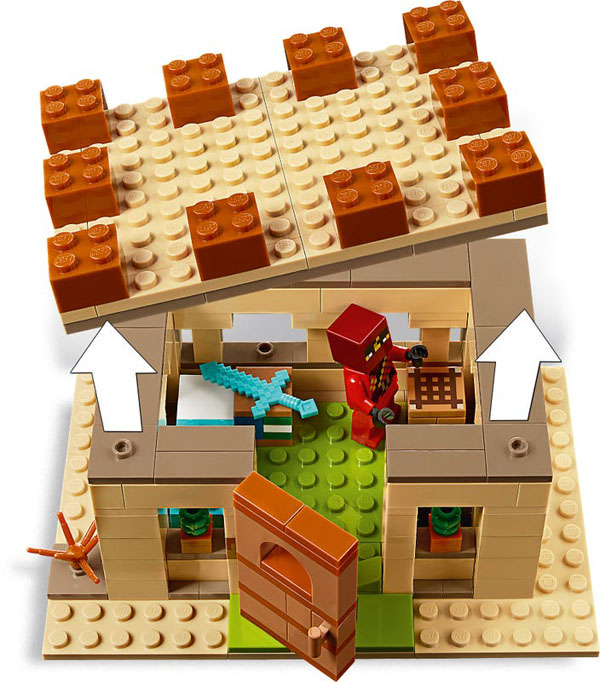 A mysterious Kai figure races to rescue the Villagers, their desert house, their trading post and their crops. And, when the battle is over, players can rearrange the 3-section set for more exciting adventures.
Boys and girls aged 7 and up will love to build, play, rearrange and play again with this versatile Minecraft set.
A great Christmas or birthday gift for kids looking for new ways to play their favorite game.
Kids can either jump straight in and enjoy some free-building fun, or use the easy instructions to get building right away!
LEGO construction sets meet the highest industry standards plus our own rigorous quality criteria to ensure that the bricks are consistent, compatible and connect and pull apart easily!
LEGO bricks and pieces are dropped, squashed, twisted, heated, biten, bent, scratched and stretched to ensure they meet the highest global safety and quality standards – and you can be absolutely certain your child is safe.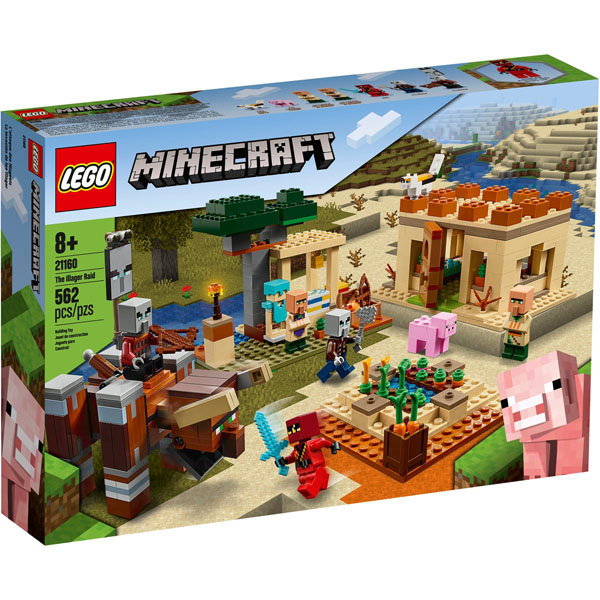 ---
21160 Lego Minecraft Instructions
Have you lost the instruction manual for The Illager Raid – Minecraft LEGO set? Follow the link below to download the instructions.
---
If you like the look of this Lego Minecraft set, check out our guide to the top sets for under $100.