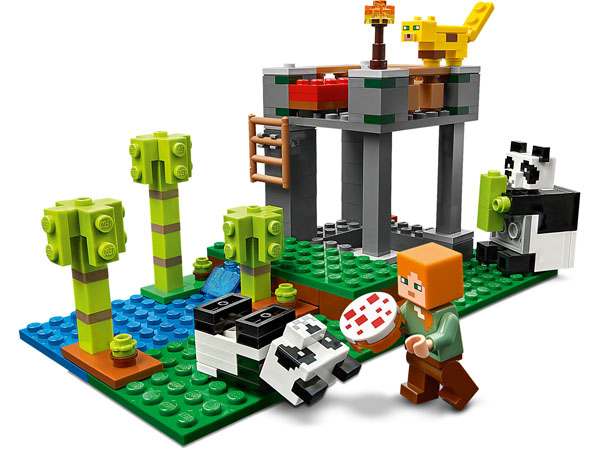 The Panda Nursery – Minecraft LEGO 21158
The Panda Nursery offers hours of fun for Lego Minecraft fans aged 7 and up. Join mother panda, baby panda Minifigure Alex and a cute Lego Ocelot cub.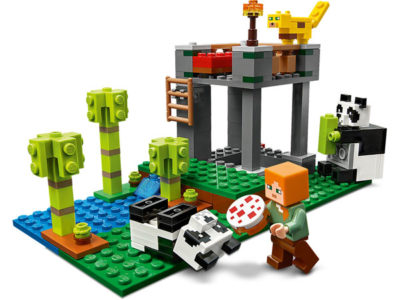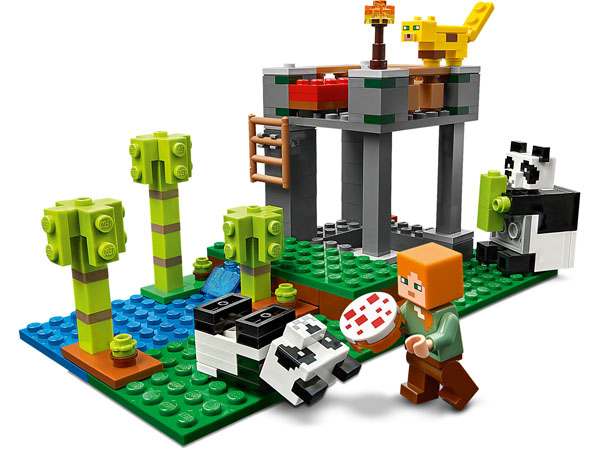 Mom and baby panda Minecraft characters sit, stand and move their heads. An ocelot has come to visit, there's bamboo to eat and Alex has brought a pie to share!
Do you know a Minecraft player who would love to care for the cute panda figures they see in the Minecraft computer game?
I gotta say I think that this could go down as the cutest Lego Minecraft set of all time and these pandas are just adorable

Ashnflash – Expert Lego Set Reviewer
Well, now they can! The LEGO 21158 Minecraft The Panda Nursery toy building set brings these adventures to life, giving kids an authentic, hands-on Minecraft play experience in the real world.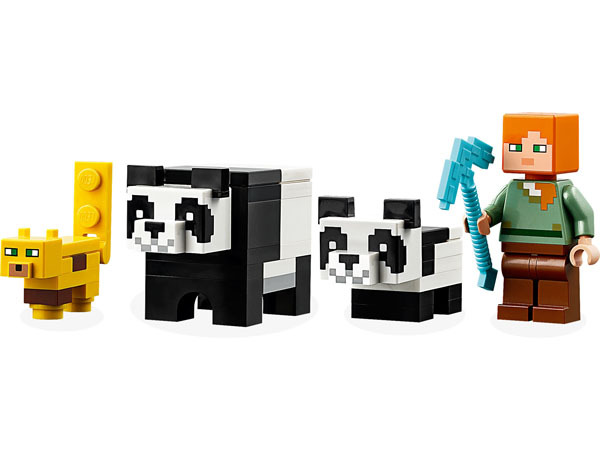 Kids create their own Minecraft stories with a LEGO building set! Children can continue their online Minecraft adventures in a physical environment.
They can look after and entertain the baby panda, prepare the nursery building and rooftop bed where the playful cub sleeps, and provide food for everyone.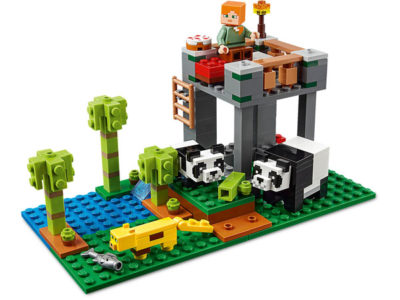 There's lots of bamboo for the pandas to nibble on and Alex is here with a delicious-looking toy cake!
Cute pandas make LEGO Minecraft even more magical! Best of all for adults, they make a great Christmas or birthday gift for kids.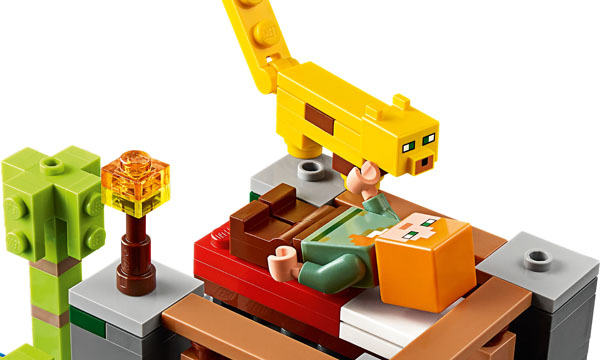 LEGO Minecraft sets put open-ended independent play in kids' hands. And, with the posable, adorable pandas – they'll never want to put it down!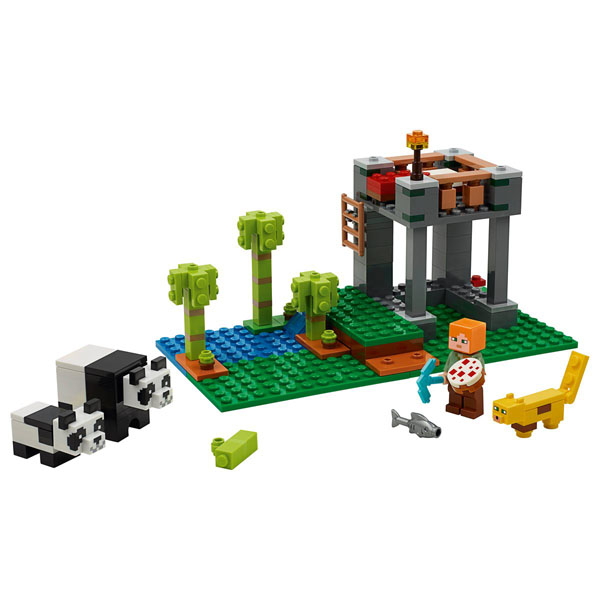 The LEGO 21158 Minecraft The Panda Nursery includes 204 pieces. Ages 7 and up.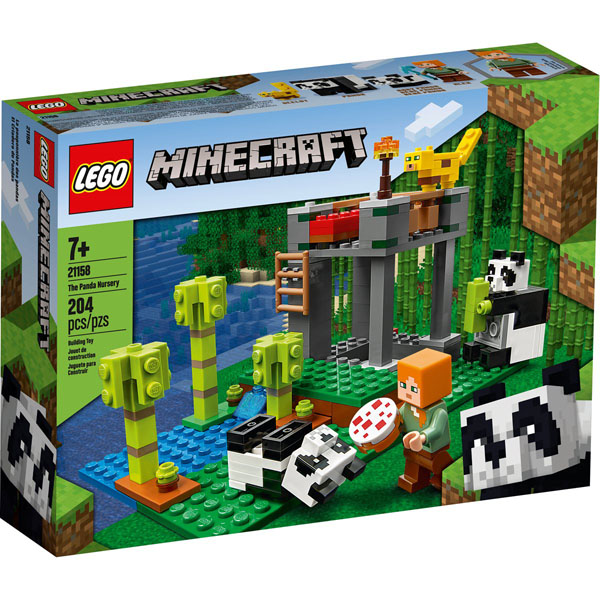 ---
Buy from LEGO Website and Earn VIP Points
You can view this product on the LEGO website here.
When you buy any Minecraft Lego set from lego.com you get VIP points.
This LEGO 21158 set will give you 160 VIP points.
Lego VIP points give you discounts to shop in Lego Brand stores and on the lego.com website.
When you open a Lego VIP account, you can:
Earn VIP points for shopping in LEGO Brand Retail Stores and at LEGO.com
Unlock members-only discounts and experiences
Get Early Access to Exclusive sets
Enjoy members-only gifts and more
Receive monthly promotions and specials for VIPs
Follow the link below to buy on the Lego website and earn VIP points.
---
Instructions for The Panda Nursery
If you need to download the instruction manual for building LEGO 21158 Minecraft The Panda Nursery, follow the link below.
---
If you like the look of this Lego Minecraft set, check out our guide to the top sets for under $100.