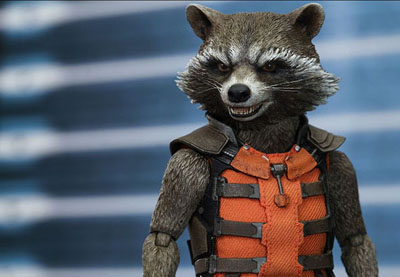 Hot Toys Rocket Racoon from Guardians of the Galaxy
This amazing 1/6 scale Hot Toys Rocket Racoon figure perfectly captures the features of the character once known as 89P13.

Bursting onto the Marvel Cinematic Universe in 2014, Guardians of the Galaxy Vol. 1 introduced the wider world to this team of intergalactic criminals.
Height:
Approximately 16cm tall
Special Features:
17 points of articulation
Movie-accurate Rocket Racoon facial expression
A finely sculpted head and body
Specially tailored costume and weapon.
Artists:
Head Sculpted by Viva Lai
Head Painted by Lok Ho
Head Art Directed by JC. Hong
Release date:
Q1 – Q2, 2015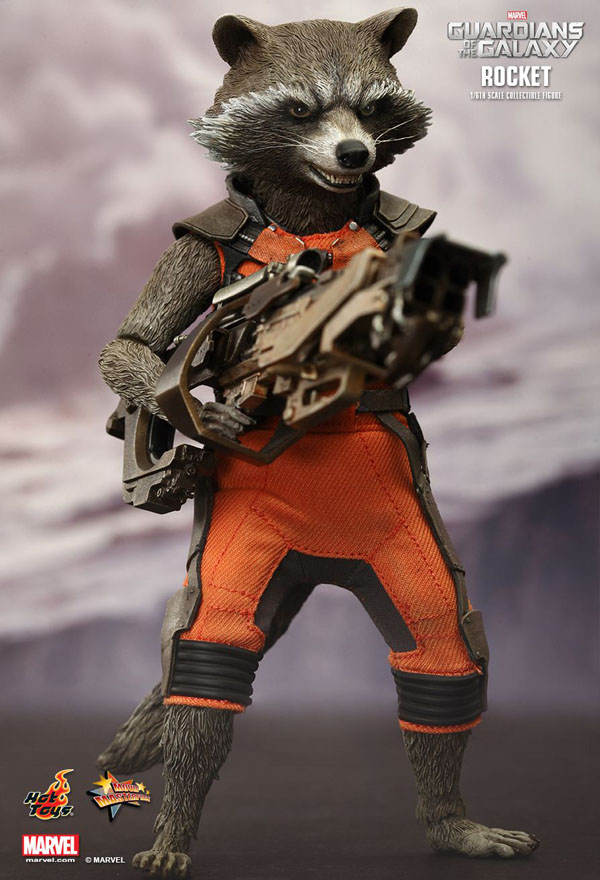 Rocket Racoon in Guardians of the Galaxy Vol. 1
Rocket Racoon is introduced to the MCU as a bounty hunter working with his partner Groot, a plant-like creature from Planet X.
When they recognise Star Lord as a wanted criminal they decide to try and capture him to get the reward.
While attempting to kidnap Star Lord, Rocket Racoon along with Groot and Gamora get captured by Nova Corps.
During their time together in prison the characters team up to profit from the sale of an Orb that Star Lord stole from Ronan the Accuser.
With the help of Drax the Destroyer, the team escape from prison and become the Guardians of the Galaxy.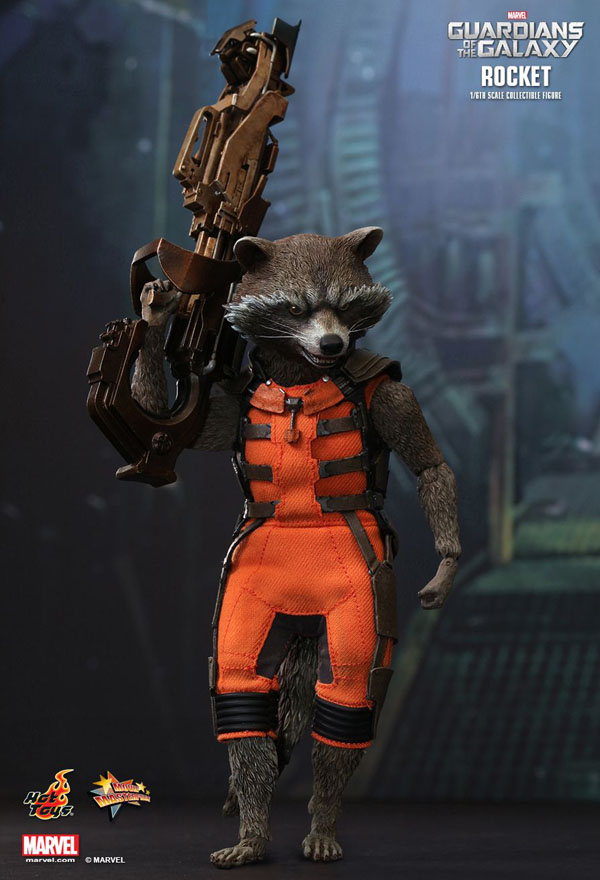 1/6 Scale Rocket Racoon Figure by Hot Toys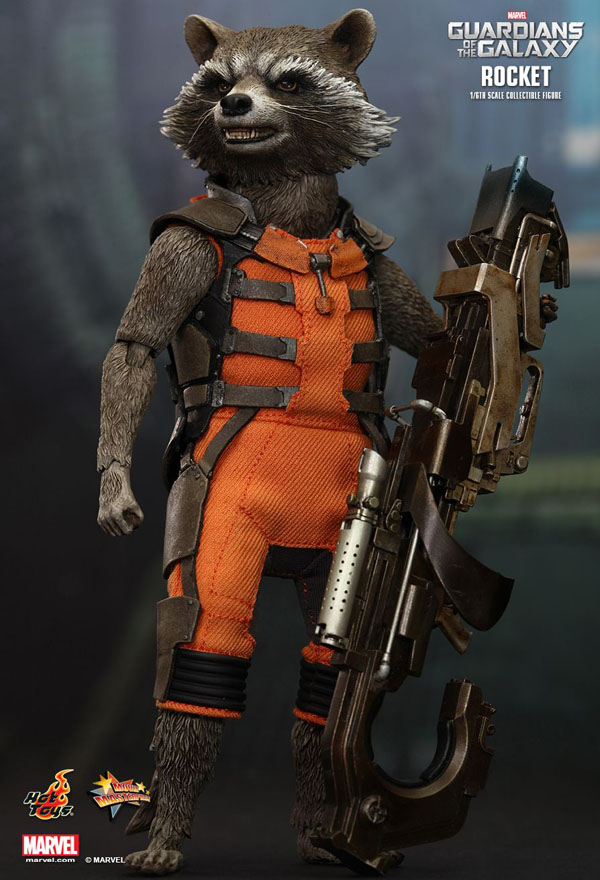 The 1/6th scale collectible Rocket Racoon figure includes these special features:
Authentic and detailed likeness of Rocket in Marvel's Guardians of the Galaxy
Movie-accurate facial expression with detailed fur texture
Body with over 17 points of articulations
Approximately 16 cm tall
3x pairs of interchangeable palms including:
1x pair of relaxed palms
1x pair of fists
1x pair of palms for holding rifle
Costume:
1x orange and dark grey space suit
Weapon:
Accessory:
Figure stand with Rocket nameplate and the movie logo
---

---
Check out our page with all the Guardians of the Galaxy characters by Hot Toys.
Find more Guardians of the Galaxy gifts here.
---
Images from hottoys.com.hk
References: