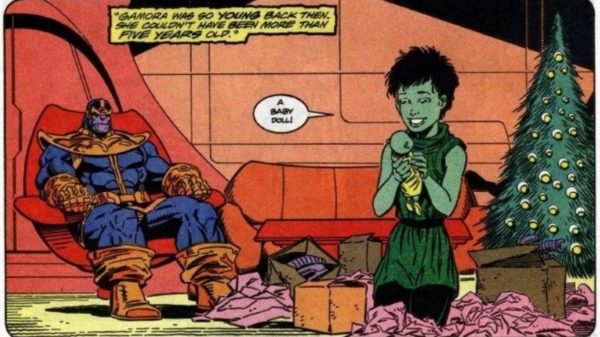 The relationship between Gamora and Thanos is a complicated affair. So how did the Mad Tyrant become father…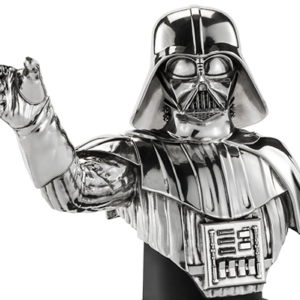 Any true Star Wars fan will love to own any of these incredible Royal Selangor pewter Star Wars collectible figures. From chess sets featuring your favourite Star Wars characters to cufflinks and flash drives, there is a pewter collectible for you.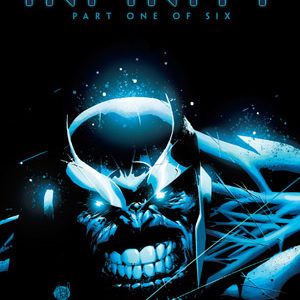 The Infinity Crossover offered an epic batle that spanned the Marvel Universe. Thanos, the evil and powerful Titan makes a devastating return in Infinity. His return means that there is renewed war on Earth and in deep space as efforts are made to stop him.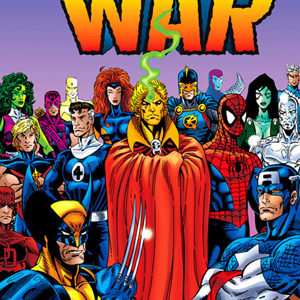 The Infinity War six comic book series from Marvel Comics was published during 1992. It was written by Jim Starlin with animation drawn by Ron Lin, Ian Laughlin, Al Milgrom, Christie Scheele as well as Jack Morelli.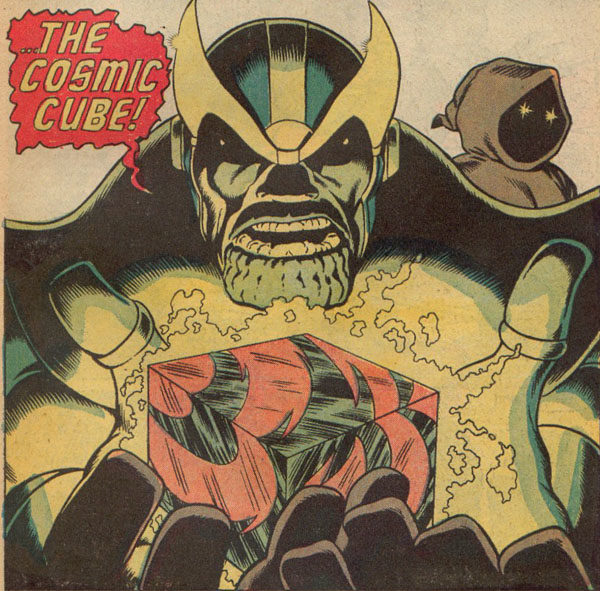 Every Appearance of Thanos : Part 5. Captain Marvel v1 #28 "When Titans Collide", Written by Jim Starlin and Mike Frerich was Published in September 1973.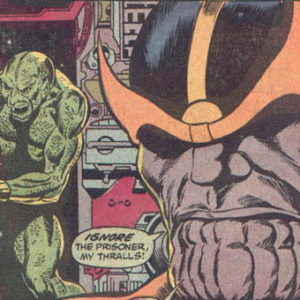 Every Appearance of Thanos : Part 4. Captain Marvel v1 #27 "Trapped on Titan!" was published in July 1973. It was written by Mike Friedrich and Jim Starlin with art also by Mr Starlin.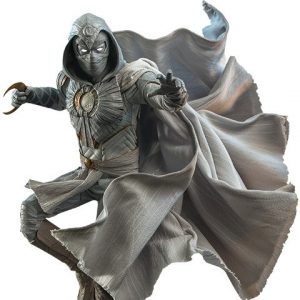 Check out these cool Moon Knight gifts and merch for fans of the Marvel Cinematic Universe and comics. These awesome Moon Knight collectables include statues, figures and merchandise featuring characters from the comics and TV series.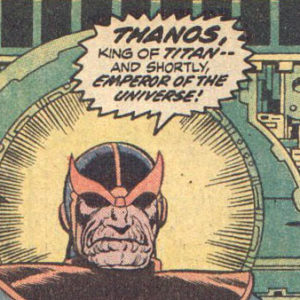 We continue our run through of every Marvel comic appearance of Thanos. Captain Marvel v1 #26 "Betrayal!" was published in May 1973. The story is written by Mike Freiedrich with Jim Starlin who also produced the artwork.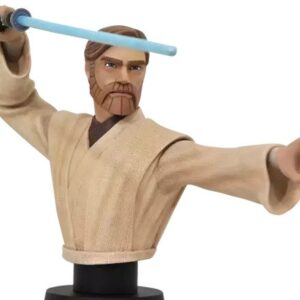 Collectors of Star Wars statues and busts have a wide range to choose from. If you are a fan of the Star Wars movies and TV shows, you will find some awesome figures inspired by the epic franchise. From Darth Vader and Jabba the Hutt to Yoda and Luke Skywalker, you will find lifelike statues and busts based on your favourite Star Wars characters.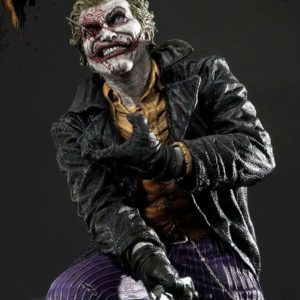 The Joker Graphic Novel 2008. Creator of 100 Bullets, Brian Azzarello brings his noir aesthetic to this 2008 vision of Gotham City and the Joker.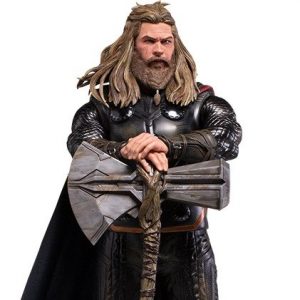 This Top Avengers Collectibles Guide will help you locate the best figures and statues available for your collection.
If you know someone who love collecting figures and statues based on their favourite superheroes, check out the gift ideas below.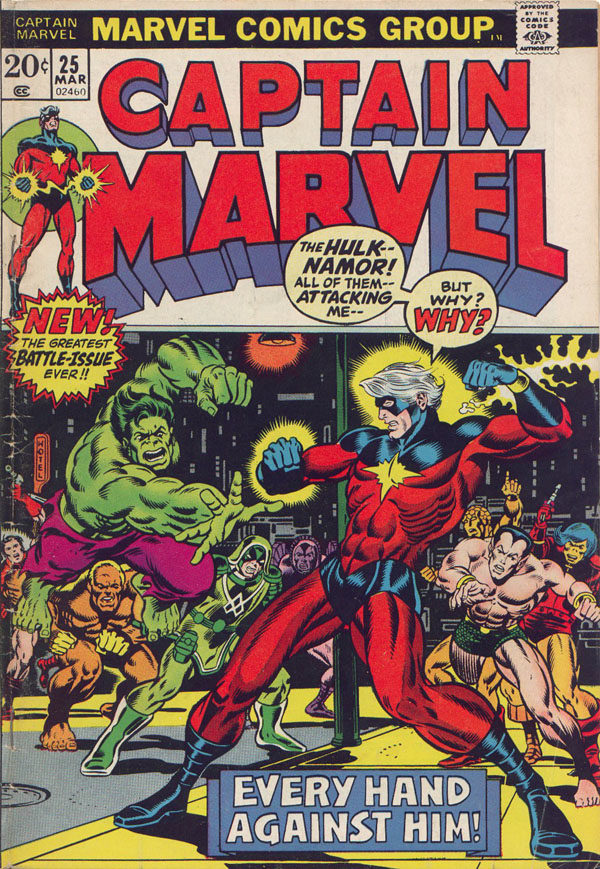 Captain Marvel V1 #25 : A Taste of Madness. Part 2 of the complete chronological appearances of Thanos in Marvel Comics.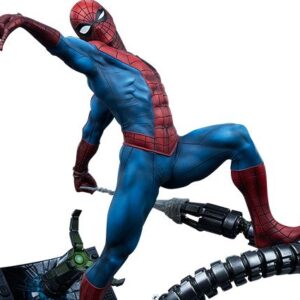 If you are looking for the top Marvel statues and figures available today then this is the page for you. We have collected the best statues, busts and figures based on your favourite characters from Marvel comics and the MCU. If you know someone obsessed with collectables from the Marvel universe then you will find the perfect gift here.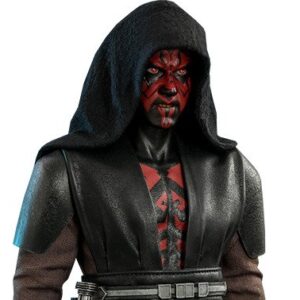 There are some amazing Star Wars Hot Toys available in 2021. But be quick because collectors are grabbing these finely detailed action figures as soon as they become available. If you know a Star Wars fan, they will love the authentic resemblance of their favourite characters from the movies and TV shows. Star Wars Hot Toys include the most iconic characters from the franchise including Luke Skywalker, Darth Vader, Boba Fett, Rey, Kylo Ren and Darth Maul.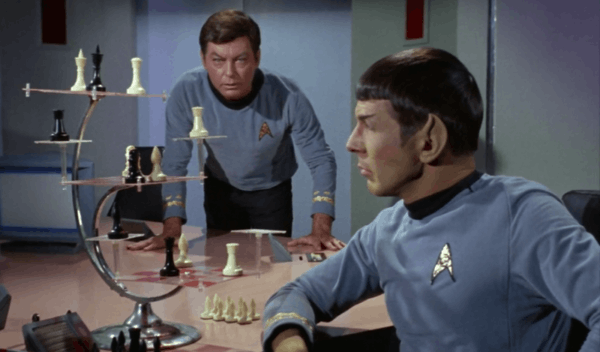 Have you ever wanted to play Star Trek Tri-Dimensional Chess? Fans of the TV show have been obsessed…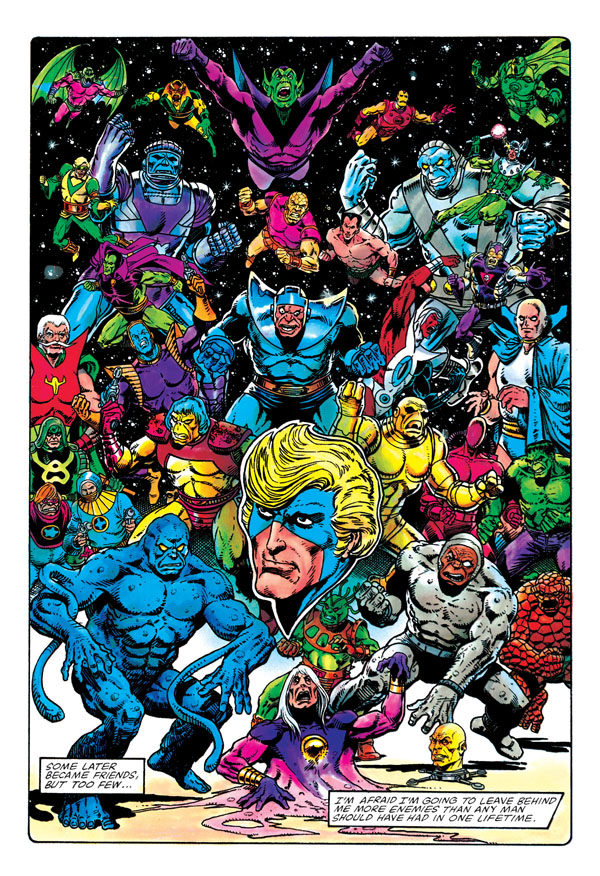 Captain Marvel fought scores of classic villains and interacted with many other heroes in his book and other books throughout the years. Eventually, Mar-Vell faced one foe that he couldn't defeat. The Kree warrior was diagnosed with cancer after a battle with his nemesis Nitro.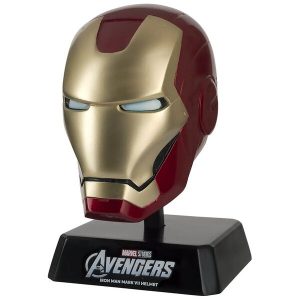 Are you looking for the best gifts for Avengers fans? We have found the coolest Marvel merchandise and collectables based on your favourite heroes. Including Iron Man, Captain America, Thor, Black Widow, Hulk, Black Panther and more, you will find amazing gifts inspired by the Avengers in Marvel Comics and the MCU movies.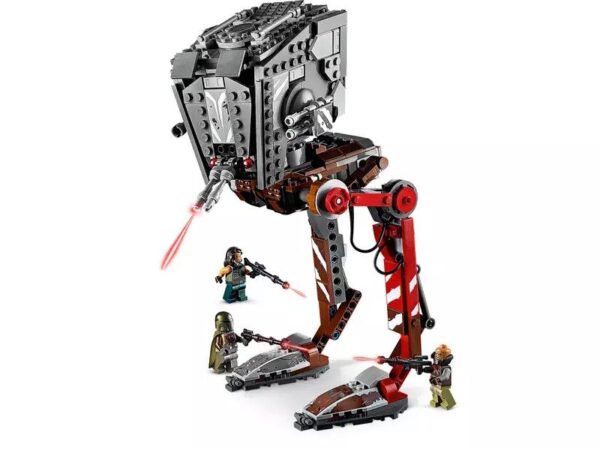 We love these Mandalorian LEGO sets inspired by the popular Star Wars TV show. If you have kids who cant get enough of Star Wars and the iconic bounty hunter, then these LEGO sets make the perfect gift.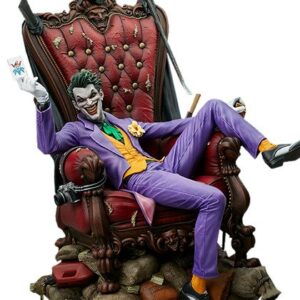 Are you looking for the best Joker gifts and merch available today? You will find some awesome collectables and cool Joker merchandise below for the most dedicated Joker fan.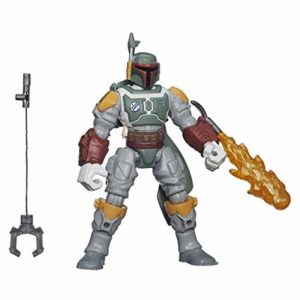 Are you ready to start collecting Star Wars Mashers? Mash up your favourite Star Wars characters with these Star Wars Hero Mashers by Hasbro.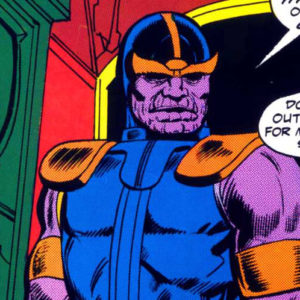 Iron Man V1 #55 : "Beware the Bloood Brothers" was the first appearance of Thanos in the marvel comics. It was published in February 1973.
If you love building with Lego then you will be as impressed as we were when we discovered these Incredible Lego LED Lights kits.
From Hogwarts Castle to the Taj Mahal, we have found amazing lighting kits to illuminate your favourite Lego sets.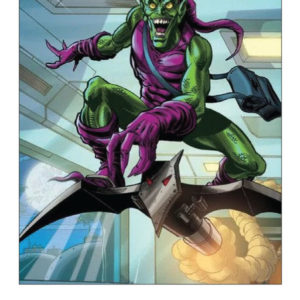 The Green Goblin is the alias of several characters from Spirerman comics. The first and most high-profile incarnation of Green Goblin is Norman Osborn.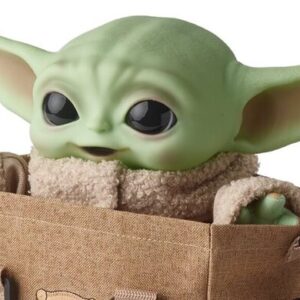 Are you looking for the best Baby Yoda gifts for a fan of The Mandelorian TV show? We have collected a range of amazing merchandise and gifts inspired by the cutest character from the Star Wars galaxy.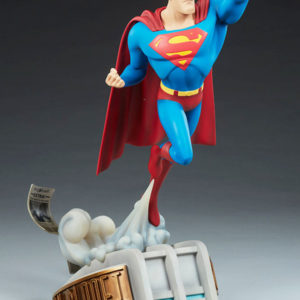 The DC Universe (DCU) is the fictional shared universe where most stories in American comic book titles published by DC Comics take place. DC superheroes such as Superman, Batman, Wonder Woman, Martian Manhunter, The Flash, Green Lantern and Aquaman are from this universe, as well as teams such as the Justice League, the Watchmen and the Teen Titans.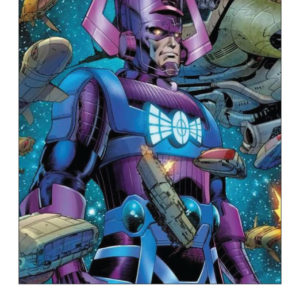 Galactus fist appeared in Fantastic Four #48 1966 as The Devourer of Worlds. Galactus is a cosmic entity who is destined to consume planets to sustain his life force.
The history of DC Comics begins in the early thirties with the merging of several different organisations including National Allied Publications. The first DC comic hit the stands in 1937. Two years later, it unveiled a moody new superhero called Batman.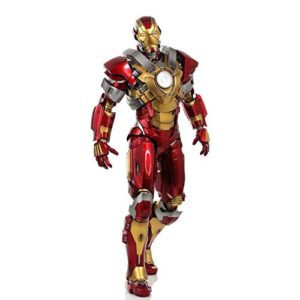 We ask the question: Who could make iron man armour in real life with modern technology?
If you have been following the MCU movies, then you are definitely familiar with the Iron Man. But, the practical question is, can a real-life iron man suit be made?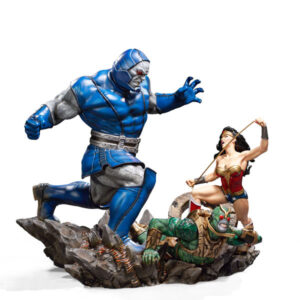 Fans of DC Comics love these incredible statues by Iron Studios. We have collected the best Iron Studios statues featuring your favourite DC characters including Batman, Joker, Harley Quinn, Wonder Woman and more.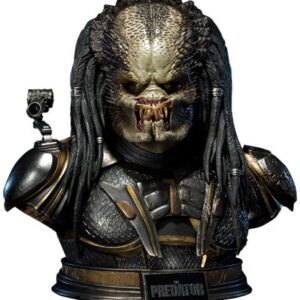 Are you looking for the top 100 Geeky Collectables in 2021? If you are serious about collecting the highest quality memorabilia from geek culture, this list is for you. So what are the top 100 geeky statues, gifts and collectables available in 2021? These are the premium statues and figures currently for sale for fans of these cult TV shows, video games and movies.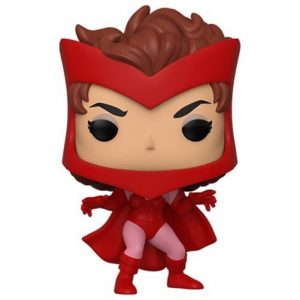 Are you looking for the top Marvel Funko Pop Female Figures ? Geek Hut have found the best…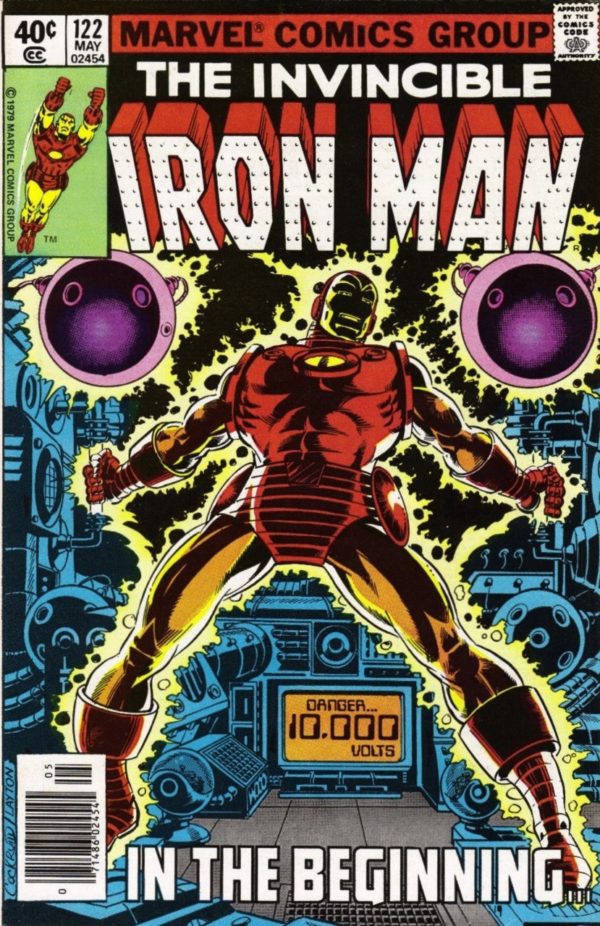 Most people nowadays are familiar with Tony Stark and his powerful Iron Man suit. But how close are we to building an Iron Man armour? Are The Military Building An Iron Man Suit?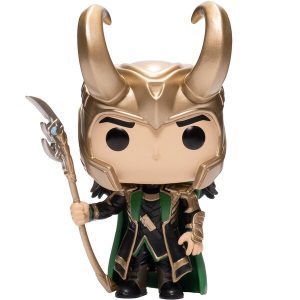 Check out the awesome Loki Funko Pop! figures featured below to add to your Marvel collection. If you know someone who collects Marvel POP! Vinyl, any of the cool Loki figures below will make the perfect gift.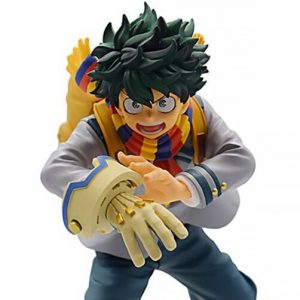 Are you looking for My Hero Academia anime gifts? We have found some amazing examples of merchandise inspired by the hit Japanese anime My Hero Academia.
If you know someone who is a huge fan of the My Hero Academia manga or anime show, you will find some fantastic My Hero Academia gift ideas here.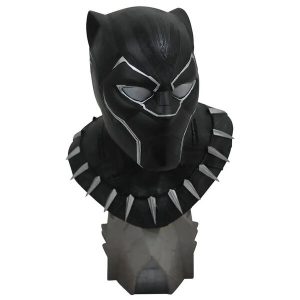 Are you looking for the Best Black Panther Gifts? We have found the perfect gifts to display on the desks or bedrooms of Black Panther fans. If you know someone who is crazy for Marvel merchandise, then these cool Black Panther products will be the perfect fit for their home or office.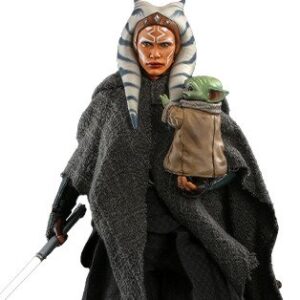 It is commonly remarked by Star Wars fans that since she is neither Jedi nor Sith, is Ahsoka Tano a grey Jedi? Ahsoka does fit the description of a Grey Jedi. She has become disillusioned with the Jedi Order despite holding them in high regard.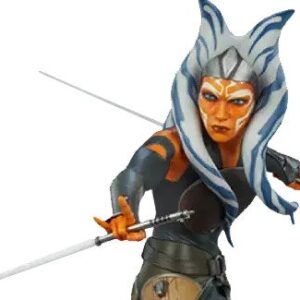 Following events in Star Wars rebels, a big question asked by fans of the show was: Does Ahsoka Tano Die? Ahsoka Tano's life has included adventure and participation in major events throughout the Star Wars shows.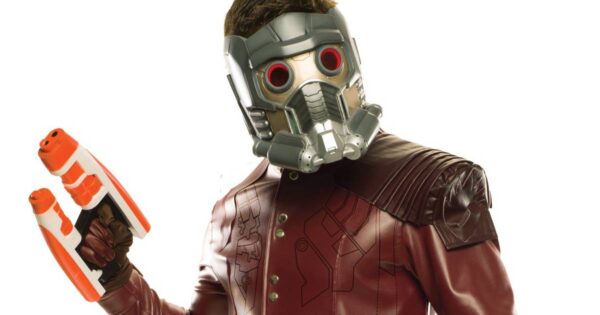 Are you looking for authentic Star-Lord cosplay costumes? Fans of Guardians of the Galaxy movies can't wait to dress up in these Star-Lord Cosplay replica outfits.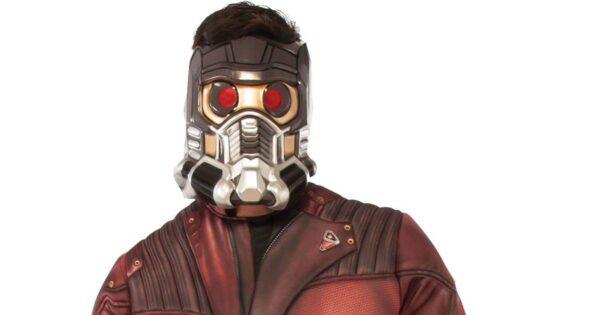 Are you looking for the best Guardians of the Galaxy cosplay costumes? We have located a range of deluxe costumes of your favourite galactic heroes. Check out these luxury outfits inspired by Drax the Destroyer, Star-Lord, Gamora, Nebula, Mantis, Groot, Rocket Racoon and the mad titan Thanos.
Have you always wanted to create your own Lego Minecraft world? The great thing about Lego Minecraft Sets is that you can join many sets together to create an expanded Minecraft world to play in.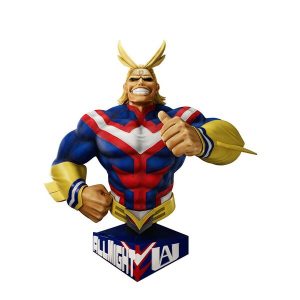 Are you looking for the best gifts for anime fans? If you know someone who loves Japanese animation, then there are many awesome gifts and collectables available here. If you or someone that you know is mad about Japanese Anime, check out the amazing gift ideas here. Anime merchandise ranges from bags, apparel and stationary to plush toys and collectible figures.
We have located the Best Funko Pop Marvel What If Vinyl for your Funko figures collection. haracters from the What If…? TV show look amazing.
We have located the Best Marvel Zombies Pop Vinyl figures for your Funko collection. Based on Marvel Comics and MCU characters, these awesome zombie heroes and villains look amazing.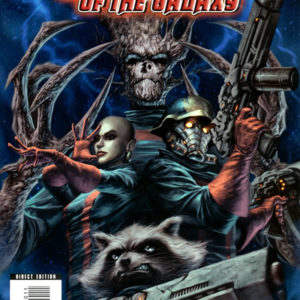 During the War of Kings, a massive eruption apparently killed Black Bolt and Vulcan. Realm of Kings shows…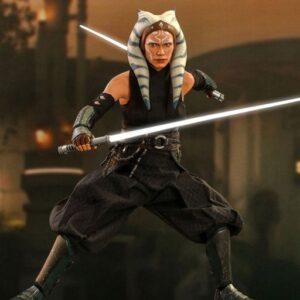 Are you looking for the best Ahsoka Tano merchandise available in [year]?
We have sought out some super cool Ahsoka gifts and merch for fans of the former Jedi Padawan. We have made an essential list of awesome Ahosoka gifts for fans to get hold of today. The figures, merch and statues below are highly sought after by collectors so they will not be available for long.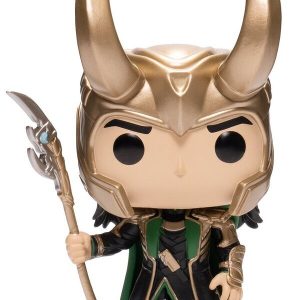 We have collected the Top Funko Marvel Figures so that you do not miss out on the latest POP! collectibles of your favourite characters. Featuring Spider-Man, Iron Man, Hulk, Scarlet Witch, Venom, Dr. Strange, Loki, Captain America, Black Widow and more, you will find amazing Pop! Vinyl Figures to add to your collection.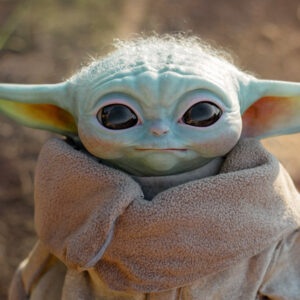 The Mandalorian Season 2 introduced some familiar characters from the Star Wars universe including Boba Fett, Ahsoka Tano and a surprise appearance of Luke Skywalker. Following the first season of The Mandalorian, Star Wars fans couldn't wait to find out what happened to Baby Yoda and his protector Din Djarin.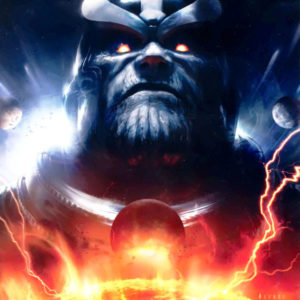 Read the Thanos Biography here.
Thanos is one of the most powerful villains in the Marvel Universe also known as the Mad Titan.
By harnessing the power of the Cosmic Cube, then The Infinity Gems, Thanos seeks domination of the cosmos to impress Mistress Death.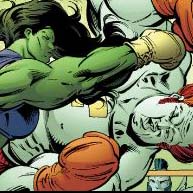 When the Champion of the Universe takes control over the planet Skardon the only way he would agree to give up his power is by being defeated in the ring. Many super heroes attempt to defeat the Champion, but all fail. It is left up to She Hulk trained by Gamora to try and defeat the ruler.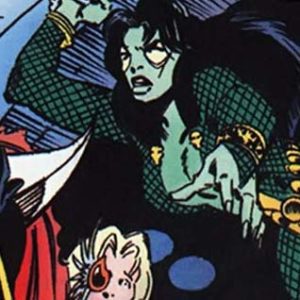 When Maya, the agent of Count Abyss was sent to stay with Gamora and the Infinity Watch on Monster Island, Gamora did not take to her. It was assumed that Gamora was simply jealous of Warlocks affection for Maya, but Gamora had sensed that Maya was part of a trap.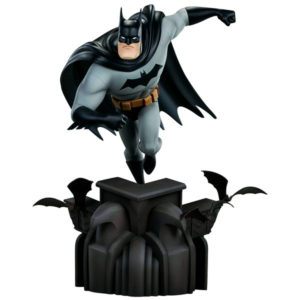 Featuring your favourite characters from the Batman, Superman and Justice League animated TV shows, these statue collections are a must have for DC fans.
Perfectly capturing the likeness of Wonder Woman, Superman, The Joker, Harley Quinn and Batman, these animated TV series statues look fantastic.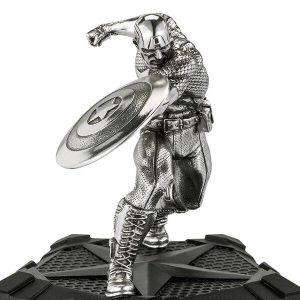 Check out the best Pewter Marvel figures. Included in the pewter range by Royal Selangor are figurines of Thor, Black Widow, Captain America, Iron Man and Spider-Man. These Collectible Marvel Pewter figures capture the likeness of your favourite characters from the MCU and Marvel Comics.
Venom is an alien Symbiote which survives by bonding with a host. Venom has had many human host bodies including Peter Parker, Eddie Brock, Anne Weying, Mac Gargan, and Flash Thompson.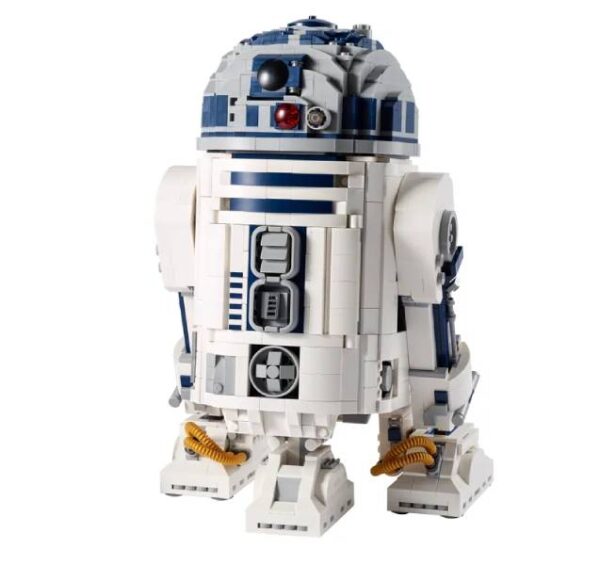 Are you looking for the best Star Wars LEGO sets available now? We have collected these awesome Star Wars gifts to build and collect. These collectable Lego Star Wars sets have been highly sought after by fans of Star Wars who also love to build and display scenes from their favourite Galaxy Far Far Away.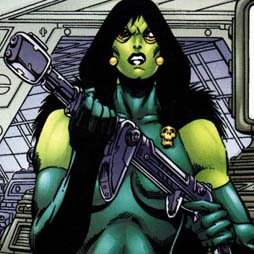 When Gamora discovers that Thanos is not dead, she discovers that five clones of Thanos exist called the Thanosi.
Check out this awesome list of the best Iron Man statues and figures [year]. Fans of the MCU and Marvel comics will love these collectible figures and statues.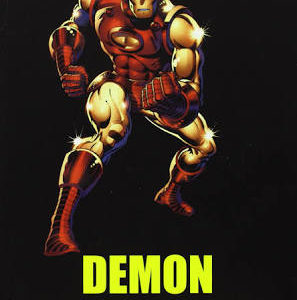 Demon In A Bottle is an essential Iron Man storyline which changed the way superhero characters could be developed.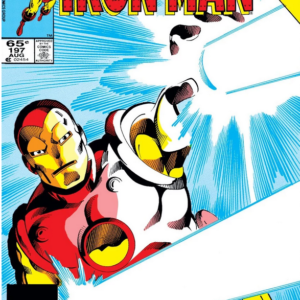 How realistic is the Iron Man Armour? What would the real Iron Man suit made from?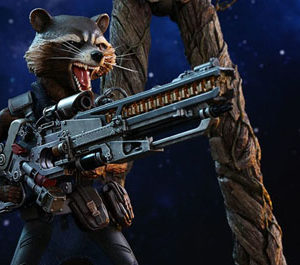 Collectors are going crazy for these Guardians of The Galaxy Hot Toys characters. Marvel fans have recognised that Hot Toys provide the most movie-accurate figures in the world.
We are big fans of Groot POP Vinyl figures here at Geek Hut. We adore these cute Funko POP! Marvel characters based on out favourite tree-like hero. If you collect Guardians of the Galaxy Funko POP! vinyl figures, you will love this checklist for every Groot POP vinyl character produced.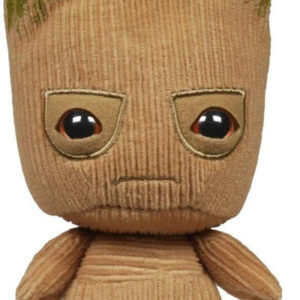 Are you looking for the best baby Groot teddy? Do you know someone who wants to cuddle one of these adorable Groot soft toys?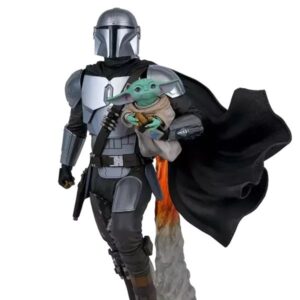 The Mandalorian TV show is set in the period between the original trilogy and the sequel trilogy. We see a galaxy following the events of Return of the Jedi when the Empire fell and before The Force Awakens which introduced the rise of the First Order. The lead character is Din Djarin, a lone bounty hunter of the Mandalorian race. Referred to as Mando, Djarin is recognisable as remaining always beneath his iconic Beskan steel helmet.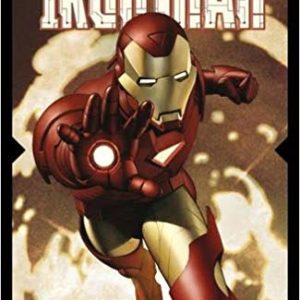 A big influence on Iron Man 3, the Extremis story revitalised the Irom Man character for the comic book audience.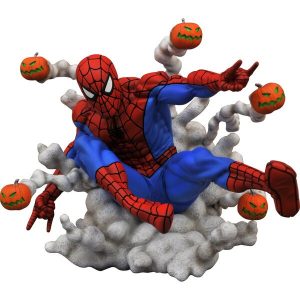 f you are looking for the best Spider-Man statues and figures, this page offers you an amazing range of options.
From the premium Hot Toys figures to the less expensive but still awesome Diamond Select statues, we have found the best examples to add to your Spider-Man collection.
What Do You Buy A Geek For Christmas or Birthday? This is the question that people ask themselves if they have a friend or family member who is super nerdy.
This Geek Hut guide to the Best Joker Statues and Busts was designed to help collectors of the iconic supervillain find the perfect addition to their collection.
As the most iconic Batman supervillain, The Joker is a must for collectors of DC Comics Statues and Busts.
The manic laugh, the purple suits, the green hair of these statues are instantly recognisable as the Joker.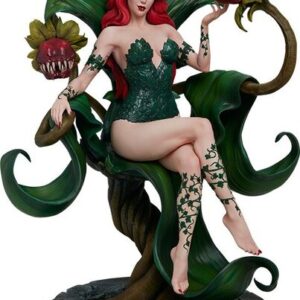 Check out this page of bewitching Poison Ivy gifts for you to buy today. We think any Ivy fan would be thrilled to receive any of these Poison Ivy gifts. If you love Poison Ivy from the Batman stories, we hope you will find one of the items below a great addition to our collection.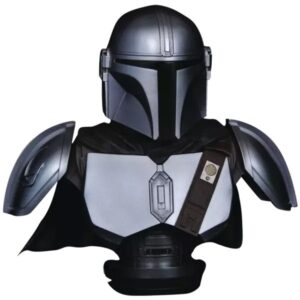 The Mandalorian and Jedi have been historical enemies throughout lore from many Star Wars publications. However, when these books, video games and comics were reduced to non-canon status, fans were curious about whether this mythology would return within the current Disney and Lucasfilm narrative.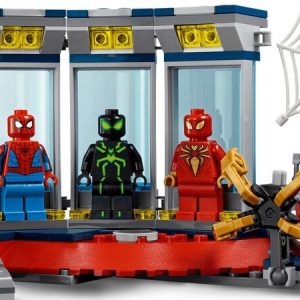 Check out the best Spider Man LEGO Sets. Recreate your favourite scenes from the Marvel Comics and Spider-Man movies. These awesome LEGO sets capture the scenes, characters and super villains from the comics, MCU movies and TV shows for you to build and display at home.
Magneto is a popular villain and enemy of Proffessor X in Marvel Comics. Find out more in the biography of this X-Men nemisis.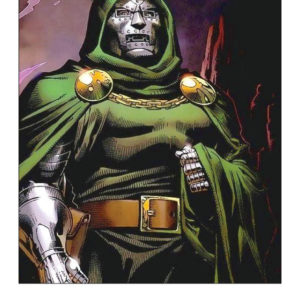 Doctor Doom is one of the favourite Super Villains from Fantastic Four comics. Do you want to read more about Victor Von Doom in Marvel Comics?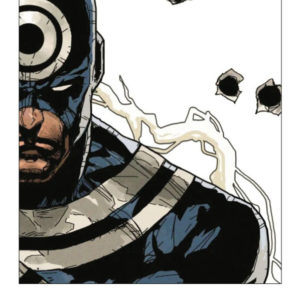 Bullseye is an arch villain to the blind superhero Daredevil. In the world of Marvel Comics, Bullseye has made himself a reputation for being a ruthless and highly effective killer for hire.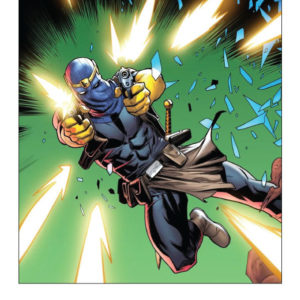 Do you want to read more about Baron Helmut in Marvel Comics? Baron Helmut is one of the favourite Super Villains from Captain America comics.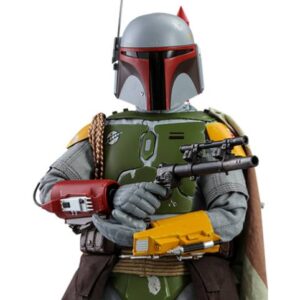 The Mandalorian has become a fan favourite in the Star Wars universe. But for many fans new to Star Wars, the history of Mandalorians in the Star Wars movies is unclear. This article seeks to answer the question: Are Mandalorians In Star Wars Movies?
The DC hero Batman first appeared in Detective Comics #27. The first Batman story was scripted by Bill Finger with the art by Bob Kane.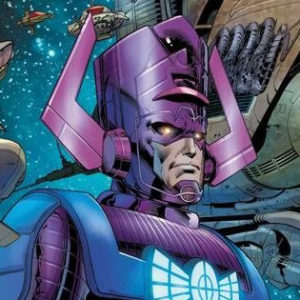 Ranked. The Best Marvel Villains. Who are your favourite super villains from the Marvel Universe?
We have carried out research from across the internet to discover which Marvel Villains the fans love to hate the most.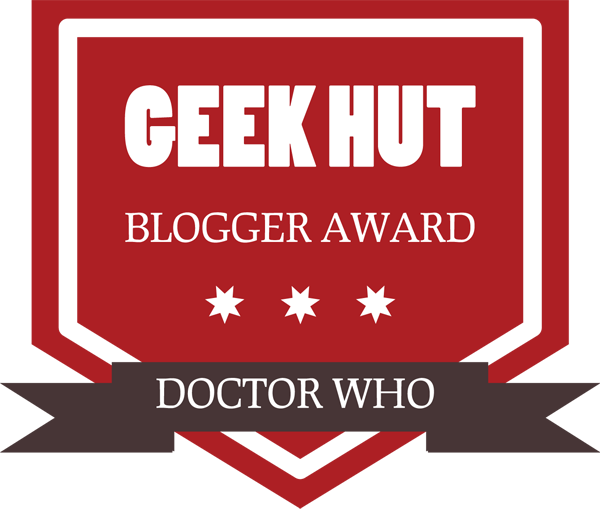 Geek Hut have launched the Doctor Who Blogger Awards with our 10 nominations. If you have been nominated…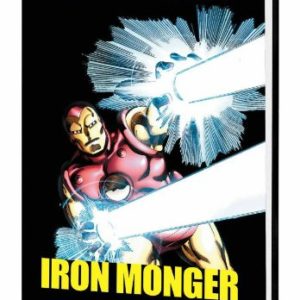 The Iron Monger Saga is a classic story arc from the Iron Man comic book series. It features the supervillain Iron Monger whilst also confronting Tony Starks inner demons.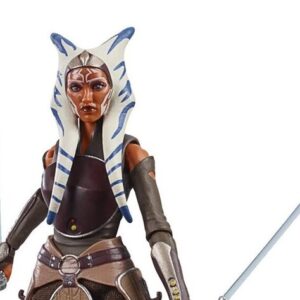 The Star Wars Black Series are highly collectable six-inch figures from Hasbro. Inspired by characters from classic and modern Star Wars Movies and TV shows, these awesome action figures build-up to create a full cast to recreate our favourite scenes. The high quality and versatility of the figures, make them collectable for kids as well as serious Star Wars collectors.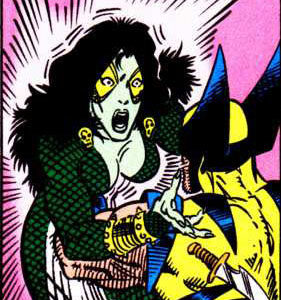 During the Infinity Crusade Gamora becomes brainwashed by the powerful Goddess. Gamora joins the Goddess as one of her Holy Guard who are committed to defend Paradise Omega while the Godess plots an end to all life in the Universe.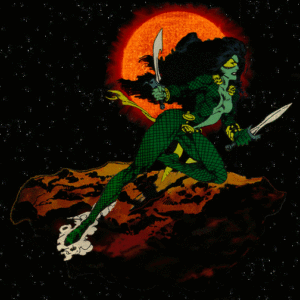 The Infinity Watch begins as the Infinity Gauntlet ordeal comes to a conclusion. Adam Warlock finds himself in possession of the six infinity gems without the power to use them. As a result, the Infinity Watch is created and Gamora becomes guardian of the Time Gem.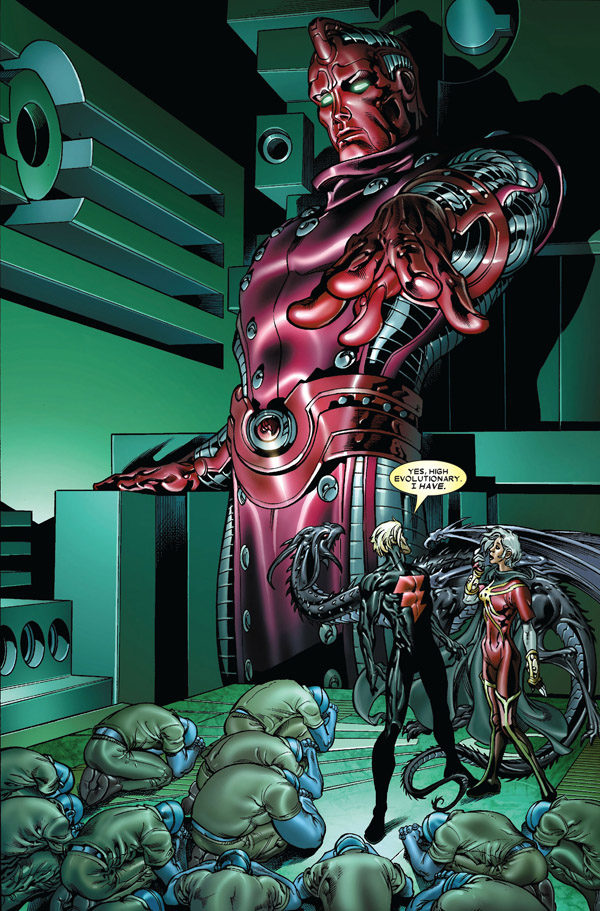 Annihilation: Conquest introduces us to the Guardians of the Galaxy before they became the team we now know…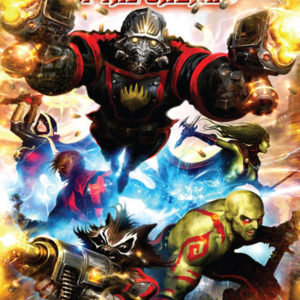 Guardians of the Galaxy: Legacy is set when the Marvel Heroes are helping to rebuild the entire galaxy after two previous Annihilation wars had almost led to the elimination of the universe.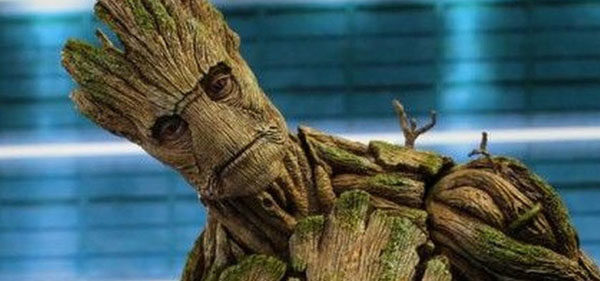 Everyone Wants To Know – What Does Groot Say in The Guardians of the Galaxy Movies?! If you've been watching the GOTG in the MCU movies we have looked at what those three words "I Am Groot" mean in each scene.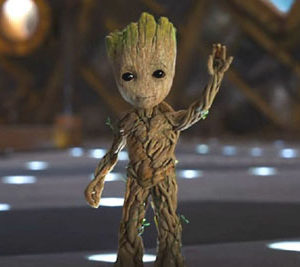 The phrase I am Groot has been taken into the hearts of Guardians of the Galaxy fans worldwide. The phrase has developed its own life accross social media and spawned a million internet memes.
We have collected these awesome Guardians of the Galaxy Lego sets so you can choose your favourite scenes to recreate.
Lego have produced some stunning battles that recreate major scenes from MCU movies featuring the Guardians of the Galaxy and the Avengers.
Sets include Guardians of the Galaxy Lego ship and Minifigures.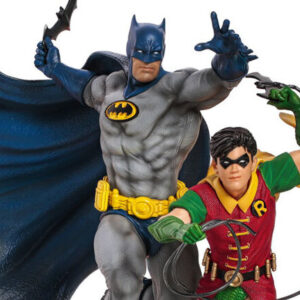 Are you looking for the best DC Batman gifts and merch available today? You will find some awesome collectables and cool Batman merchandise below for the most dedicated Batman fan.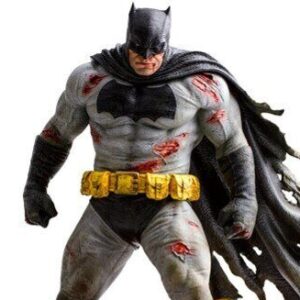 Frank Miller along with British writer Alan Moore is arguably one of the two most influential storytellers in American comics during the 1980s. Batman: The Dark Knight Returns was written by Frank Miller and released in 1986.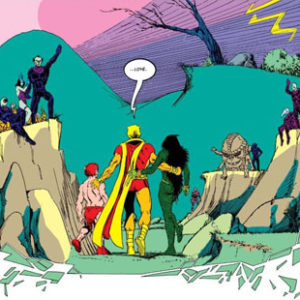 During her attempt to fulfil her role as weapon to defeat the Magus, Gamora turned against Thanos and…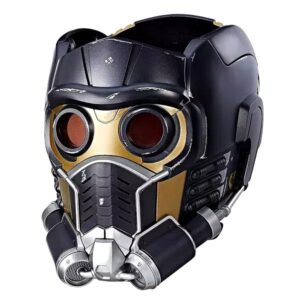 Looking for the perfect item for the man who has everything? Well, you can thank Geek Hut for locating the perfect Guardians of the Galaxy Gifts for Him.
Back to Top