DC Batman Gifts and Merchandise
Are you looking for the best DC Batman gifts and merch available in 2022? You will find some awesome collectables and cool Batman merchandise below for the most dedicated Batman fan.

Ever since his first appearance in Detective Comics on March 30, 1939, Batman has become one of the most iconic superheroes of all time. The secret alias of billionaire Bruce Wayne, Batman fights crime on the streets of Gotham City.
Amazing Batman Gifts and Collectables 2022
Inspired by the iconic Caped Crusader from the range od comics, movies and TV shows, we have found some amazing Batman gifts and collectables available in 2022.
---
Batman Collectable Figures and Gifts
The iconic style of The Batman makes him a stylish character that looks cool in any room. For fans of DC Comics, these Batman collectable figures provide the perfect addition to any room or office.
If you love vinyl figures or want to add some personality to a display area, these Batman figures will add style to any collection.
These collectable figures include Funko Pop! and Mini Co vinyl figures featuring the Batman from the 1989 Batman and Dark Knight movies.
---
The Dark Knight Figure by Beast Kingdom

---
Cosbaby Grappling Gun 1989 Batman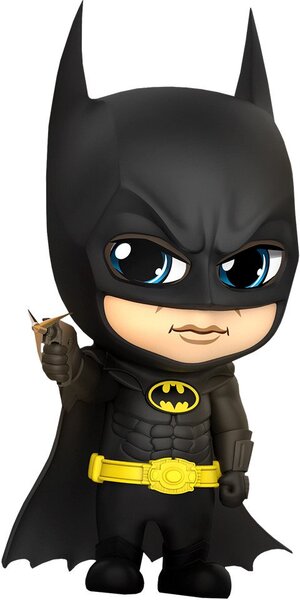 ---
Batman Calavera by Jose Pulido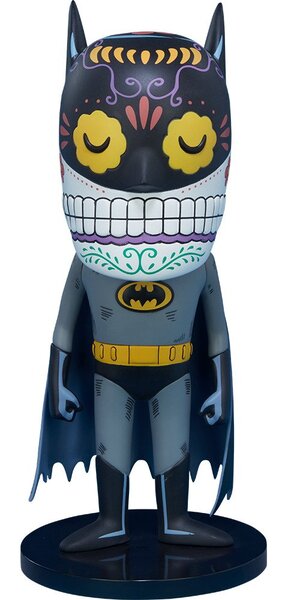 ---
Batman CosRider Figure by Hot Toys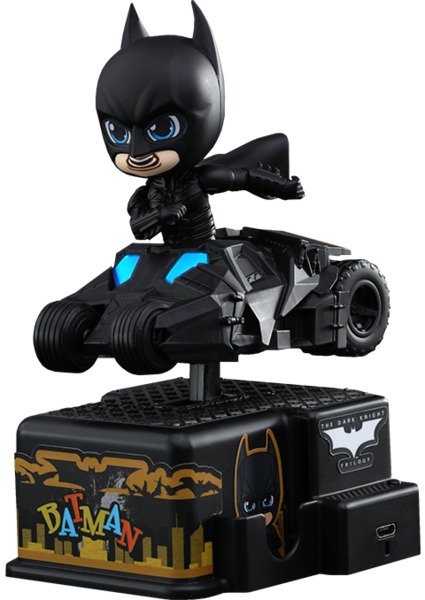 ---
Batman Day of The Dead Funko Pop! Vinyl Figure

---
Batman 1989 Batman MiniCo. Vinyl Figure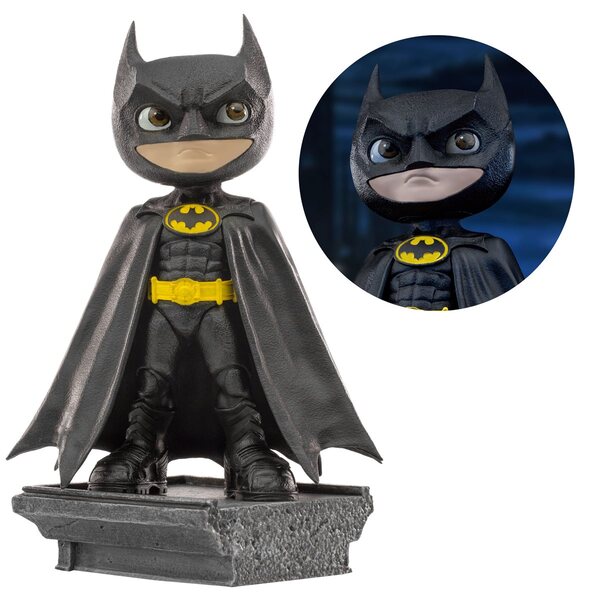 ---
Top Gifts for Batman Fans
If you know someone obsessed with the Dark Knight of Gotham City, we have collected some must-have gifts for Batman fans.
The awesome Batman gifts listed below make the perfect birthday or Christmas present for any DC comics fan.
Fans of Batman, the DC universe or of The Justice League will love the amazing gifts listed below.
---
Batman Insignia Cufflinks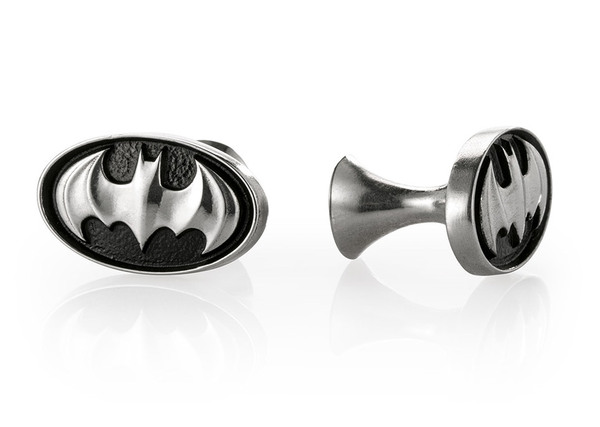 ---
1989 LEGO Batmobile

---
Silver Collectible Batman #1 Replica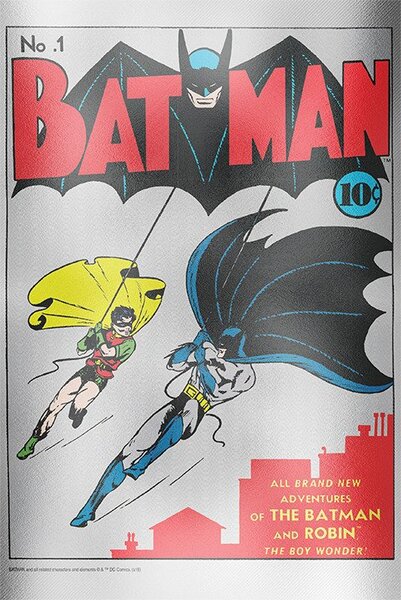 ---
Batwing Poseable Desk Light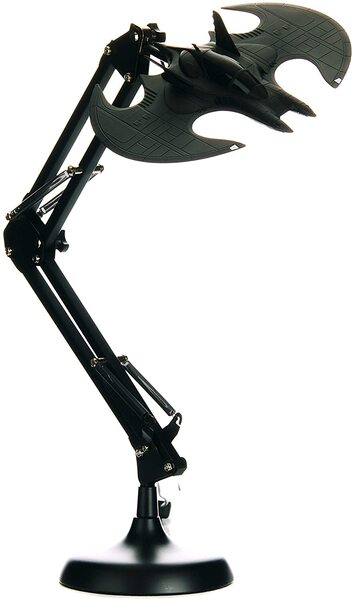 ---
Batman Motorcycle Helmet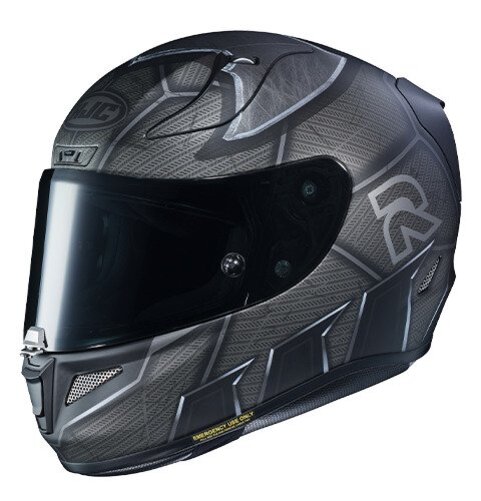 ---
Pewter Batarang Letter Opener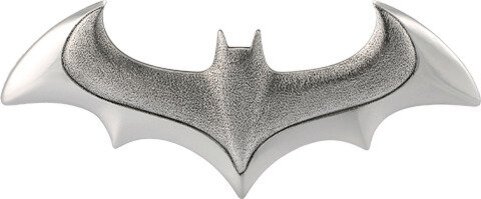 ---
1966 Batman and Joker Tiki Mugs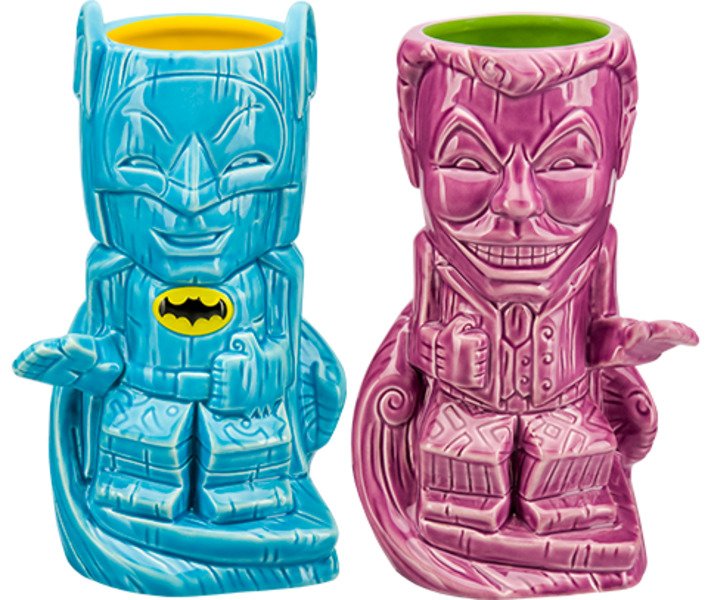 ---
1989 Batmobile 1oz Silver Coin by New Zealand Mint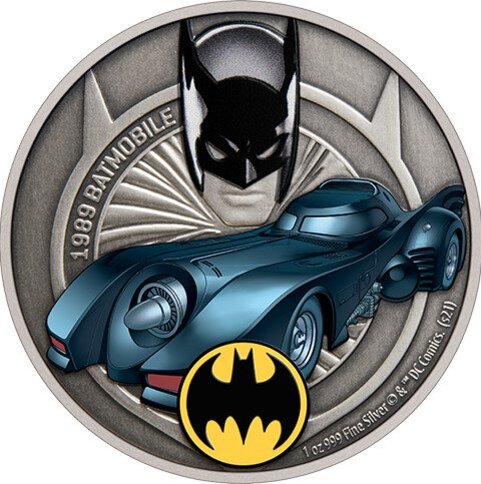 ---
LEGO Batman Cowl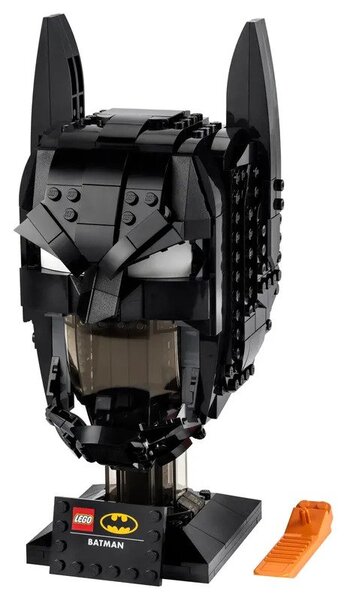 ---
Batman 2oz Silver Coin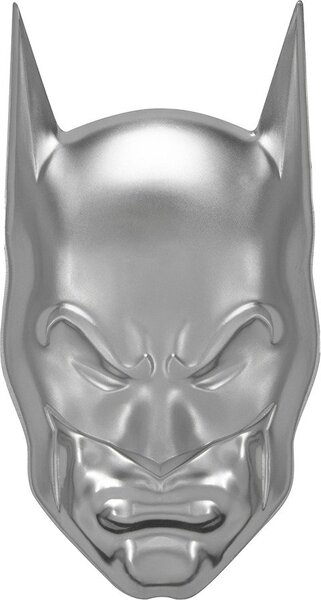 ---
Batmobile Model Kit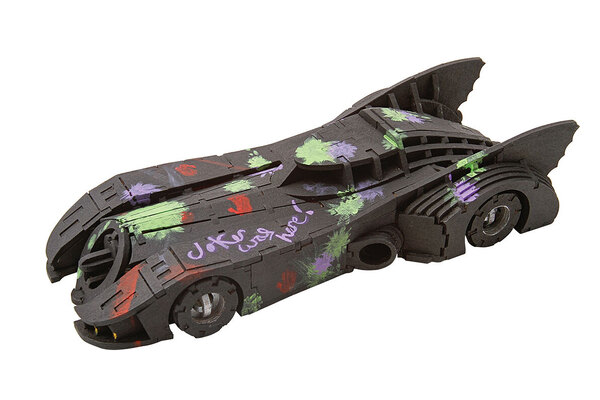 ---
DC Comics Batman and Joker Socks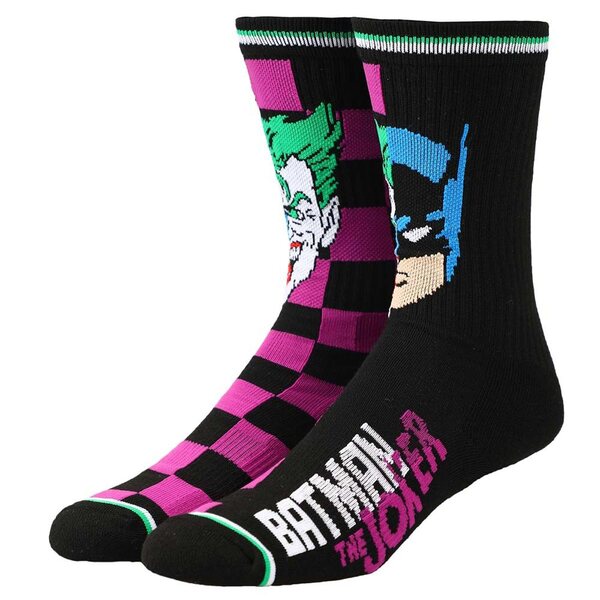 ---
Pop! Funkoverse Strategy Game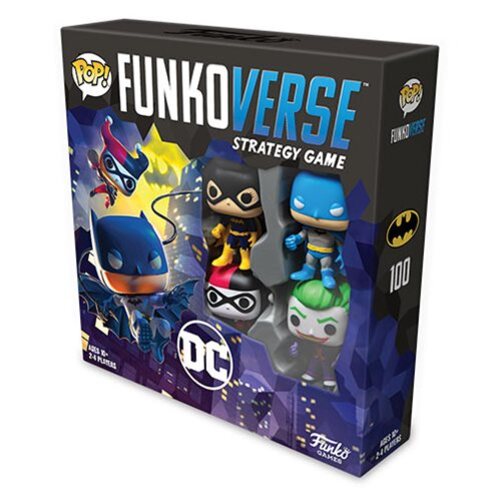 ---
Batman Stainless Steel Travel Mug

---
Batman Cook's Apron by Spoontiques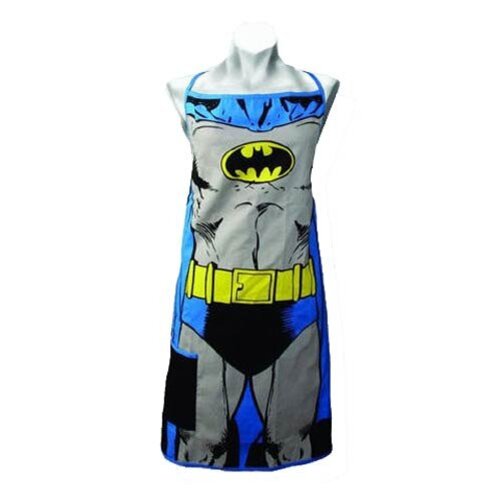 ---
Batman Interactive Gauntlet

---
Bat Logo Ceramic Planter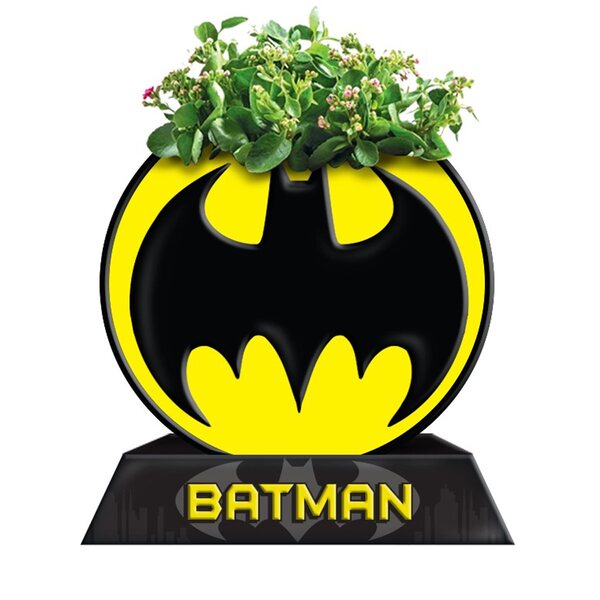 ---
Pure Silver Detective Comics #31 Replica

---
1989 LEGO Batwing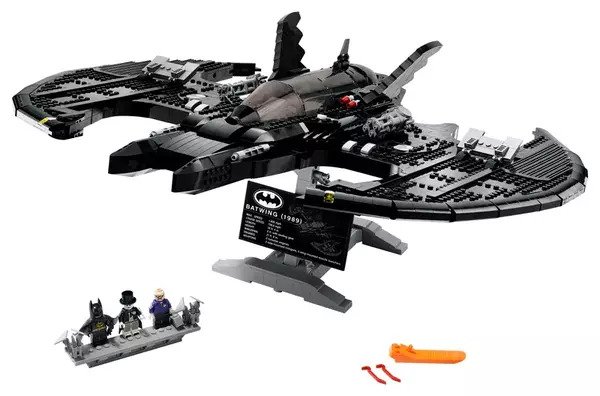 ---
DC Comics Batman Trivia Quiz Game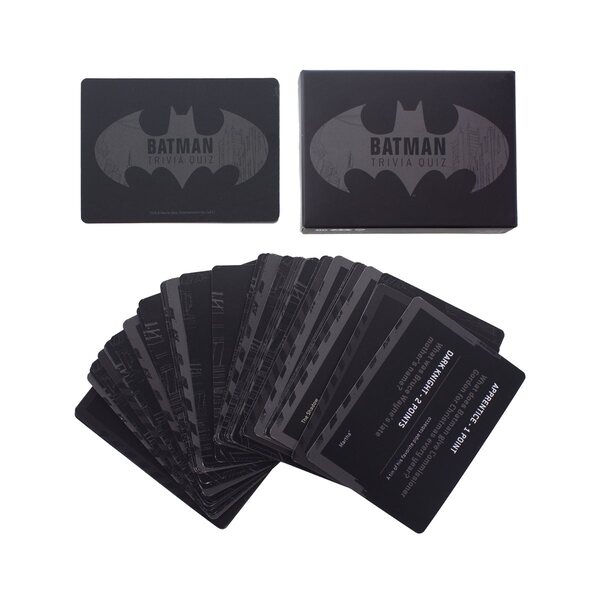 ---
Batman DC Comics Ceramic Travel Mug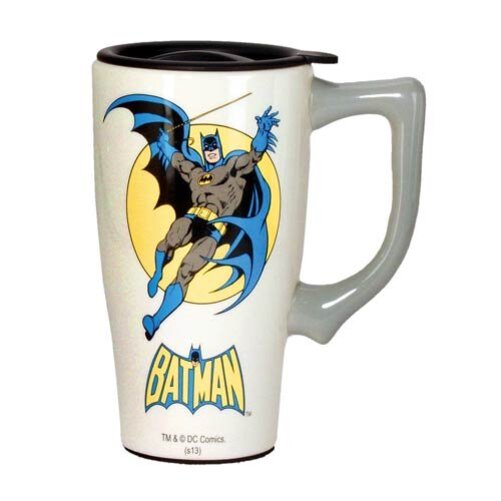 ---
Pewter Batmobile by Royal Selangor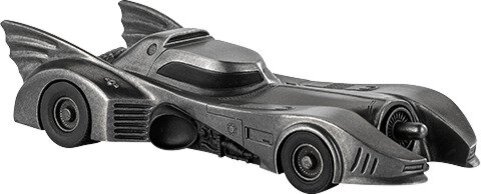 ---
Accutime Batman Stainles Steel Watch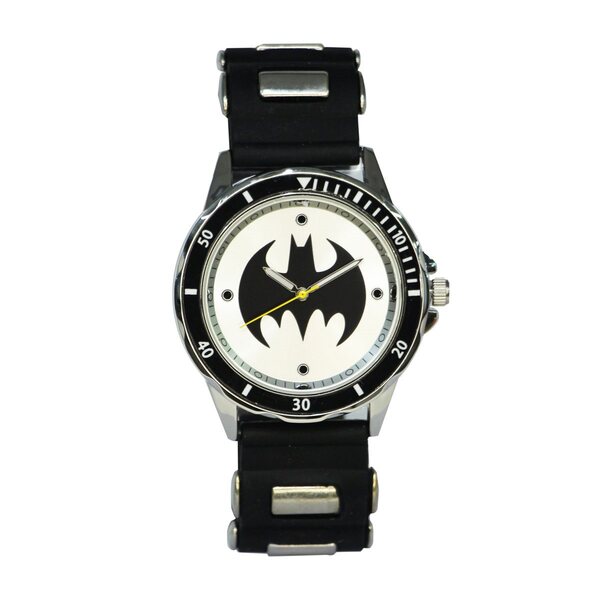 ---
Batman Action Figures
Batman action figures are a great gift for fans of the superhero young or old.
Kids love to recreate their favourite scenes from movies or TV shows or display their heroes on their bedroom shelves.
Adult fans of DC comics and movies also can't get enough of these cool Batman action figures, displaying them in their home or place of work.
If you want to have batman strike an awesome action pose in your collection, check out these figures below.
---
Batman Action Figure by Soap Studio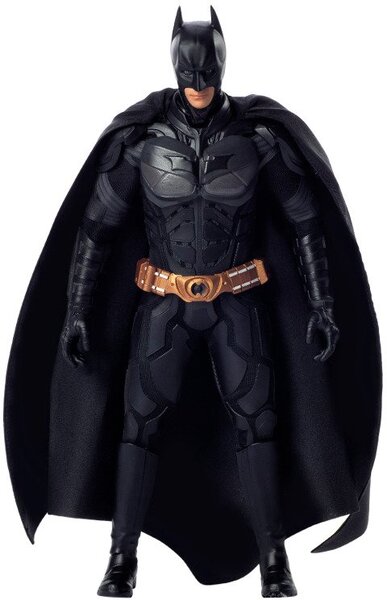 ---
Todd McFarlane DC Multiverse Batman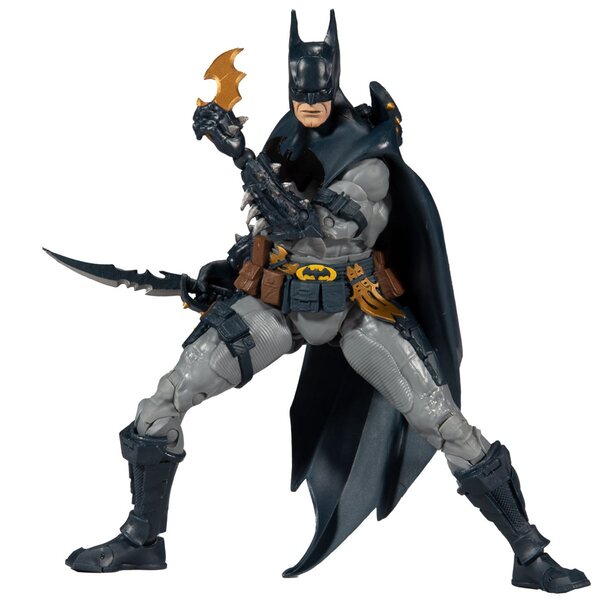 ---
Zack Snyder Justice League Action Figure Set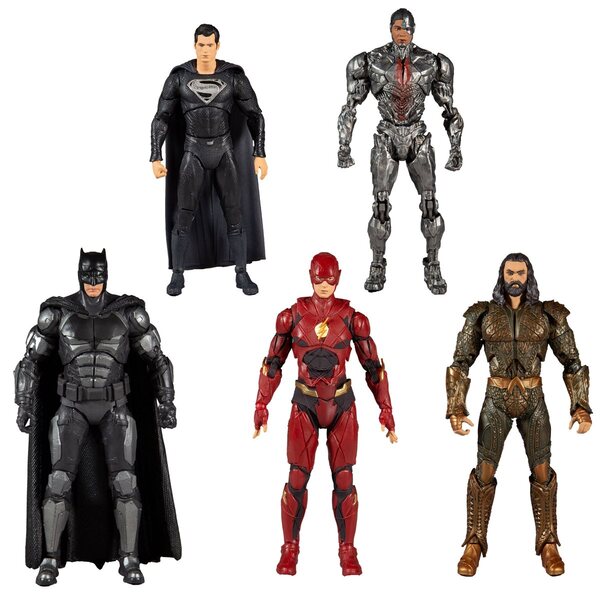 ---
Die-Cast Metal Tumbler Batmobile with Batman Mini-Figure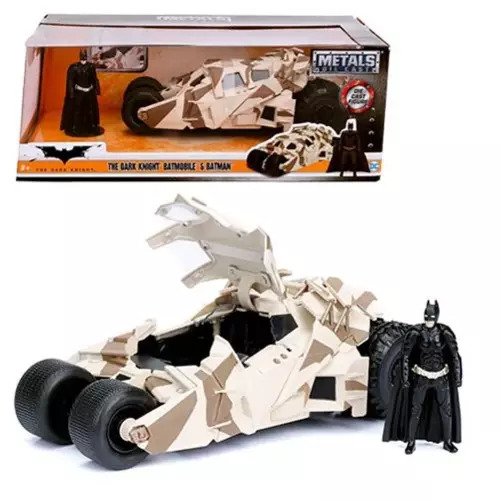 ---
The Dark Knight Beast Kingdom Batman Action Figure

---
The New Batman Adventures Action Figure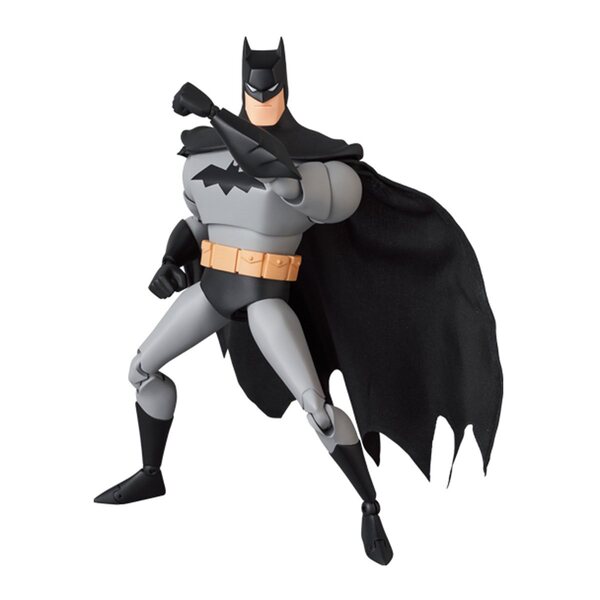 ---
Batman: The Animated Series Diorama Set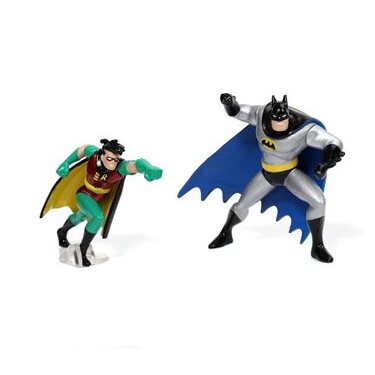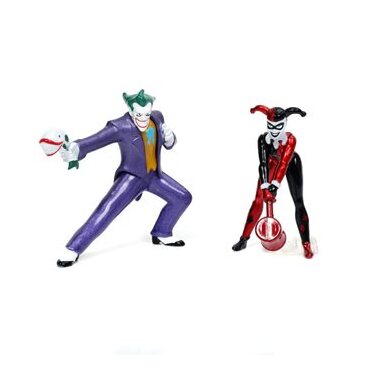 ---
The Dark Knight Returns Armored Batman Figure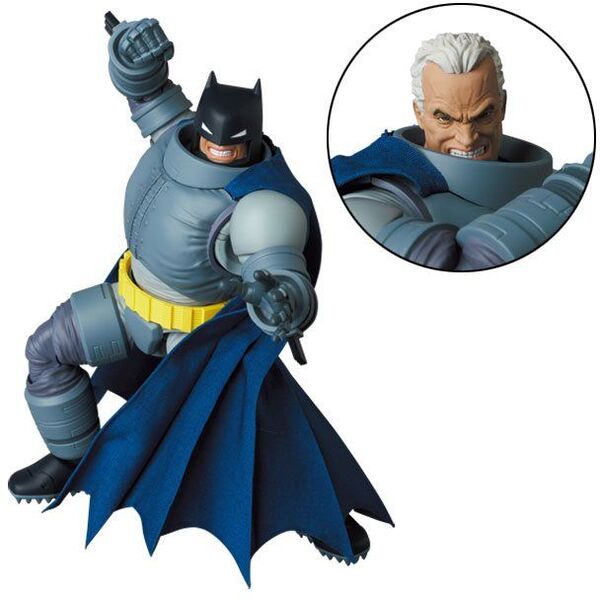 ---
Premium Batman Gifts – Statues and Figures
For serious collectors of DC Comics and The Batman merchandise, these premium statues and figures are must-have items.
Designed and sculpted with incredible detail, these awesome statues and buts capture the dark and brooding personality of The Dark Knight.
There is also a bust of The Dark Knight holding his iconic Batarang weapon.
Whether you are a fan of The Batman as he appeared in DC comics, or you loved the performance from the Batman movies, these statues perfectly recreate your favourite DC superhero.
---
Batman Premium Format Figure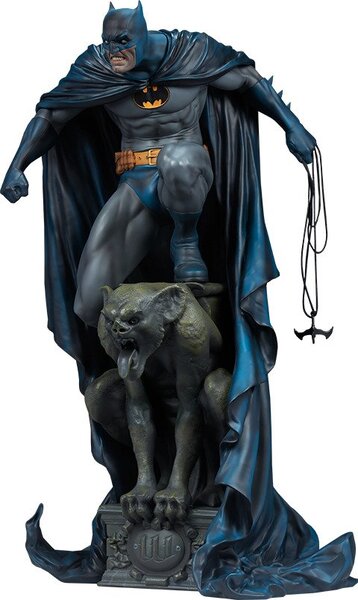 ---
Thomas Wayne Batman Statue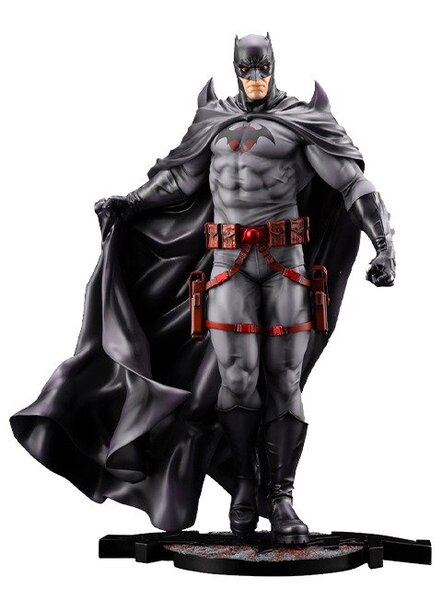 ---
Batman Museum Masterline Statue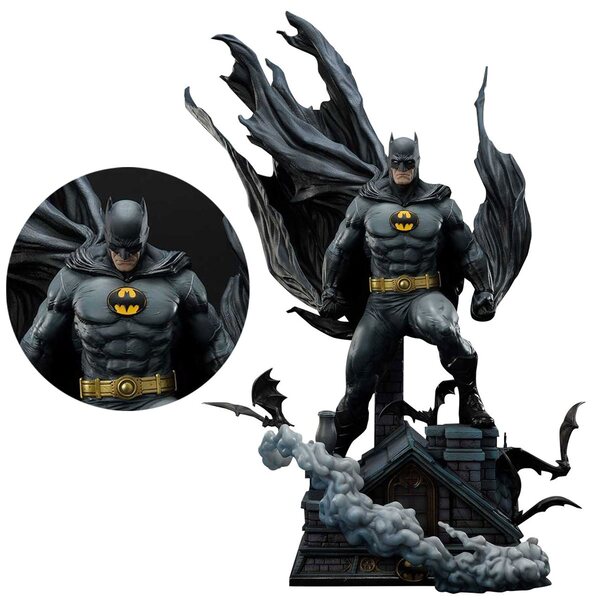 ---
Hot Toys Batman Beyond Sixth Scale Figure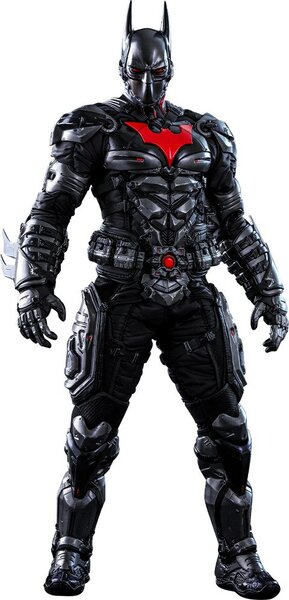 ---
Batman: Arkham Knight Life-Size Foam Prop Replica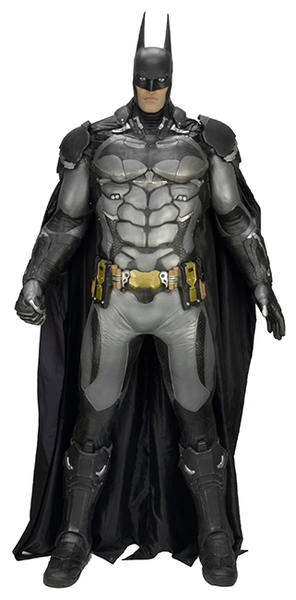 ---
Batman Ninja Samurai with Horse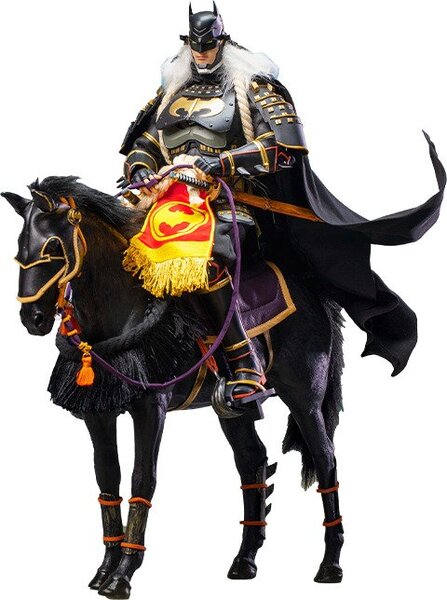 ---
Batman Bust by Sideshow Collectibles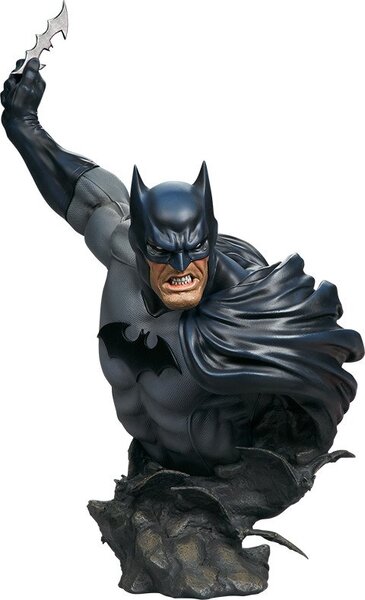 ---
Batman vs Superman Diorama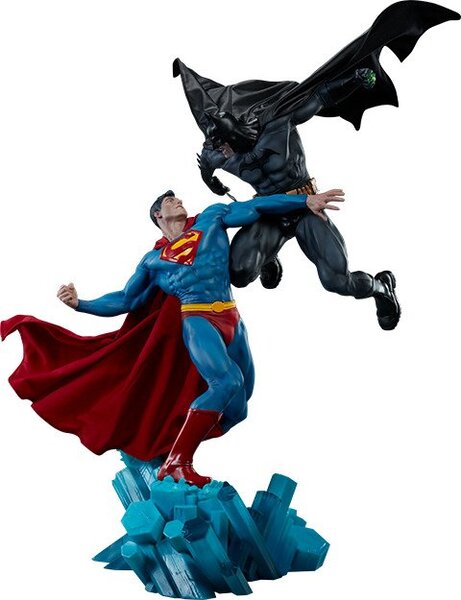 ---
Batman Who Laughs Figure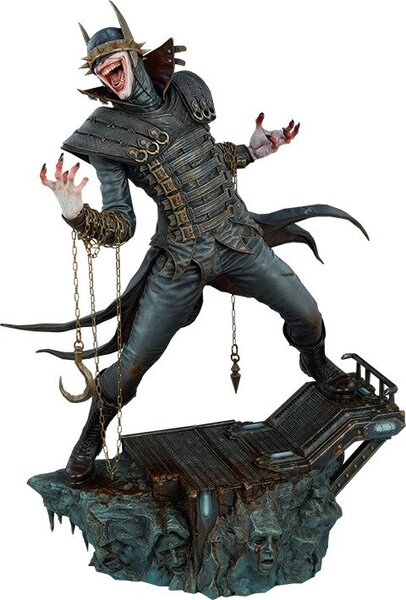 ---
Ivan Reis Batman & Robin Statue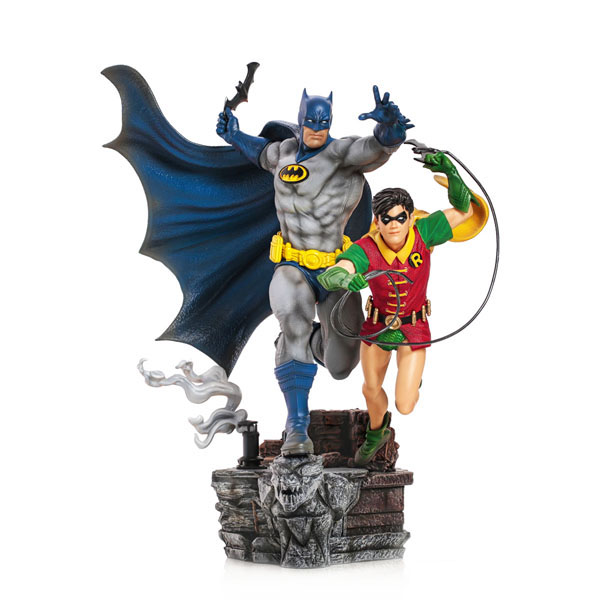 ---
---
Created by artist Bob Kane and writer Bill Finger Batman became the vigilante Caped Crusader through a long history of comic book stories, TV shows and movies.
Batman has been adapted for live-action shows, animated TV shows and video games and has been performed by a range of actors.
Adam West played the role of Bruce Wayne for the classic 1960s Batman television series while Kevin Conroy provided the voice for the 1992 series Batman: The Animated Series.
Movie adaptions of The Caped Crusader include Michael Keaton in Batman 1989, Val Kilmer in 1995's Batman Forever, George Clooney in 1997's Batman & Robin.
Christian Bale helped revive the live-action movies as he played Batman in Christopher Nolan's The Dark Knight Trilogy.
The DC Universe franchise continued with Ben Affleck as Bruce Wayne in Zack Snyder's Batman v Superman and Justice League. The latest actor to wear the Batman cowl will be Robert Pattinson.
Over the years, Batman has fought many villains who have become iconic characters in their own right. Reoccuring foes of the Caped Crusader include Catwoman, the Penguin, the Riddler, Poison Ivy, Two-Face, and his archenemy, the Joker.
Read more about the DC Comics Universe and characters in our DC comics explained page.
---
We hope the Batman merchandise featured above helped you find some awesome gifts for fans of the Caped Crusader.
If you are a fan of DC comics and want to get awesome DC merch and collectables to show off to your friends, check out our page of DC comics gifts. We have located the best statues, collectables and memorabilia of your favourite DC characters.
---
The Best Joker Gifts and Merch
Are you looking for the best Joker gifts and merch available today? You will find some awesome collectables and cool Joker merchandise below for the most dedicated Joker fan.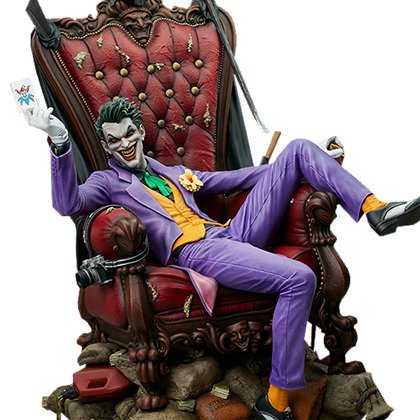 ---