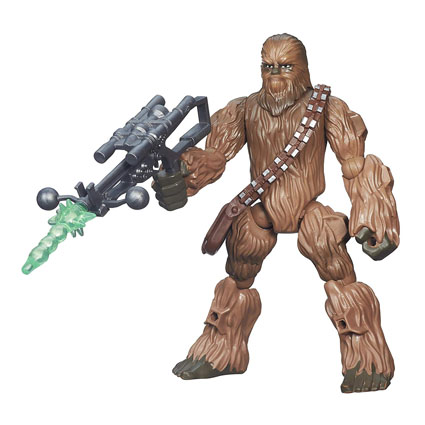 Chewbacca Star Wars Hero Mashers
Do you collect Hasbro Star Wars Hero Mashers? Now you can add this Chewbacca Star Wars Hero Mashers to your collection.
Mix and match Chewie toy parts with other Hero Characters to create unique Star Wars mash-ups.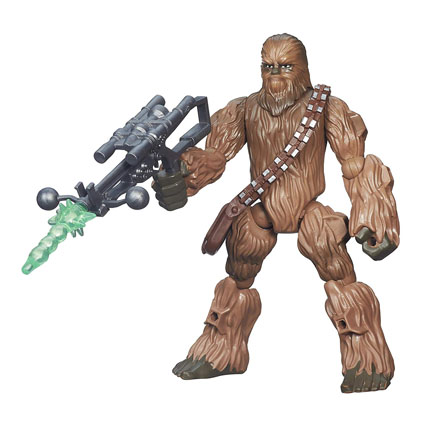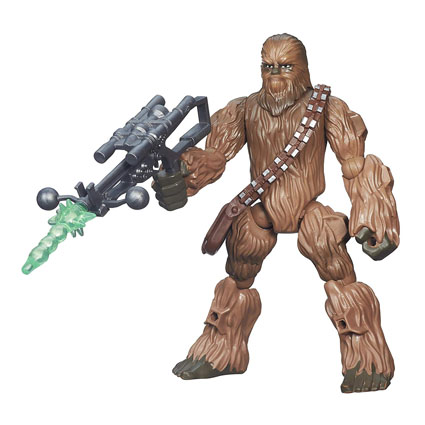 If you have spent time playing with Star Wars Hero Mashers, you will know how much fun they are.
Star Wars Hero Mashers Chewbacca by Hasbro
This cool Chewbacca figure by Hasbro use connection points which allow you to pop off the head, legs and arms to reconnect them with other Hero Mashers however you like!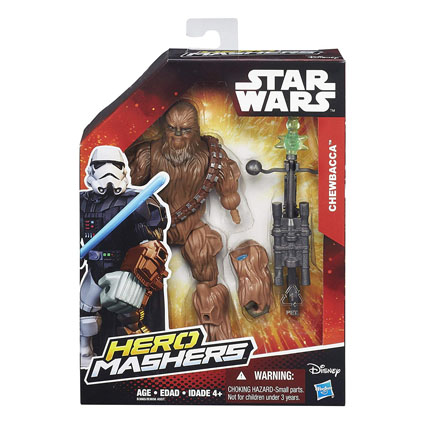 Chewbacca has been many things during his long life : Wookiee warrior, ace smuggler and rebel hero.
During the Clone Wars Chewie fought with the Republic on Kashyyyk. He then befriended Han Solo while in Imperial captivity on Mimban.
After adventures on Vandor and Kessel, Chewbacca became Han's co-pilot aboard the Millennium Falcon. He then helped the Alliance restore freedom to the galaxy.
Chewie is known for his short temper and accuracy with a bowcaster. But he also has a big heart and complete loyalty to his friends.
Chewbacca stuck with Han throughout years of turmoil, and again flew the Millennium Falcon alongside Rey after the Corellian's death.
Mix and match Chewbacca parts to create custom mash-ups
Figure has 9 points of articulation
Chewie toy parts compatible with Star Wars Hero Mashers (sold separately)
Collect the range of articulated Star Wars action figures
Action figure size: 6 inches

---
We've got a wide range of all your favourite Star Wars characters to choose from including: Stormtrooper, Darth Vader, Admiral Ackbar, Kit Fisto, C-3PO and many more!
Using universal connectors you can take parts of the Chewbacca Mashers and mix with any other Hero Mashers figure (sold separately). These Star Wars figures can be customised your own way.
Do you want to get hold of every Star Wars Hero Mashers figure? Check out our Star Wars Mashers checklist.