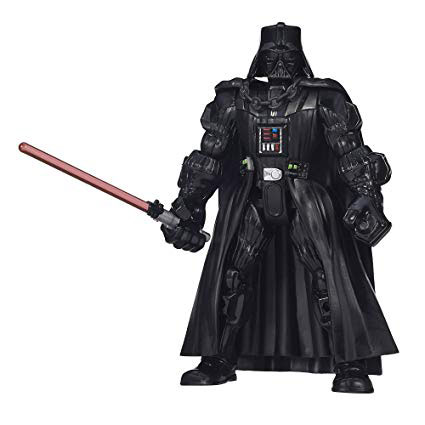 Star Wars Mashers Darth Vader
Are you collecting Hasbro Star Wars Hero Mashers? Add this Star Wars Mashers Darth Vader to your collection.
Mix and match parts with other Characters to create custom Star Wars mash-ups.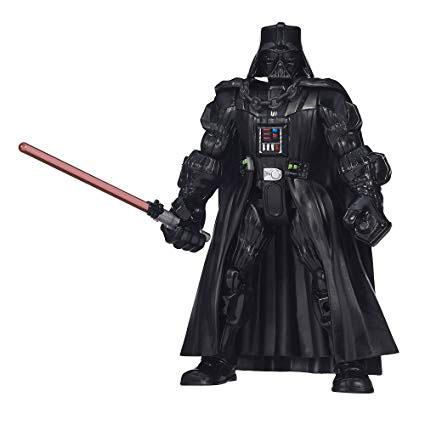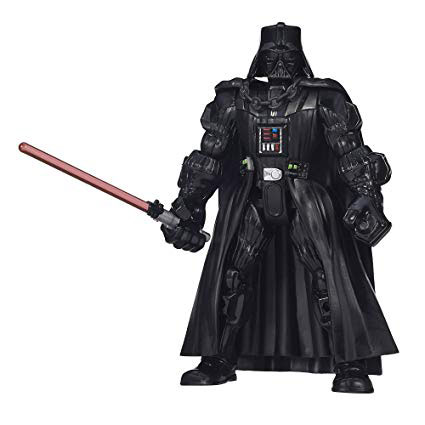 If you collect Star Wars Hero Mashers by Hasbro, you will know how much addictive fun they can be.
Darth Vader Star Wars Hero Mashers by Hasbro
This collectible Darth Vader action figure by Hasbro feature common connection points that allow you to detach the head and limbs and reconnect them any way you like!

Darth Vader first appears in Star Wars: A New Hope as a ruthless cyborg serving the Galactic Empire. He is tasked with recovering the secret plans for the Death Star superweapon, which were stolen by the Rebel Alliance.
In The Empire Strikes Back, Vader becomes obsessed with finding the Force-sensitive Luke. He leads both the 501st Legion and the Death Squadron (Vader's personal Imperial armed forces) to attack on the Rebel base on Hoth, which the Rebels escape.
While conversing with Emperor Palpatine via hologram, Vader convinces him that Luke would be a valuable ally if he could be turned to the dark side.
In Return of the Jedi, Vader and the Emperor supervise the final stages of the second Death Star's construction.
Thinking that there is still good in his father, Luke surrenders to Vader and tries to convince him to turn from the dark side. Vader takes Luke to the Death Star to meet the Emperor.
Mix and match parts to create custom mash-ups
Darth Vader figure has 9 points of articulation
Parts are compatible with Star Wars Hero Mashers figures (sold separately)
Collect the range of articulated Star Wars action figures
Action figure size: 6 inches

---
We've got a wide range of all your favourite Star Wars characters to choose from including: Anakin Skywalker, Darth Vader, Chewbacca, Jar Jar Binks, C-3PO and many more!
Universal connectors let you mix and match parts and accessories with any other Star Wars Hero Mashers figure (sold separately) so you can customise your hero your own way.
Do you want to get hold of every Star Wars Hero Mashers figure? Check out our Star Wars Mashers checklist.