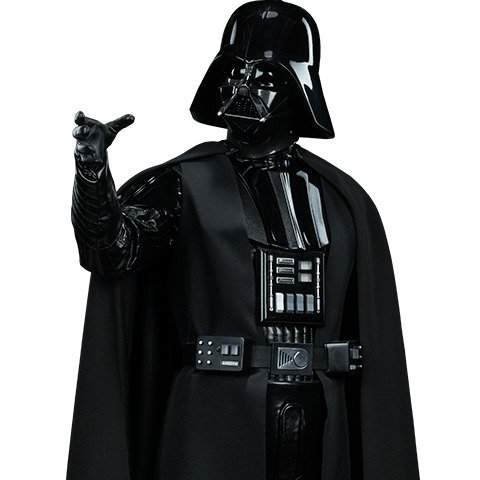 Darth Vader Legendary Scale Figure
Are you looking for a Darth Vader Statue to impress your friends? This Darth Vader Legendary Scale Figure stands at 46 inches tall making a truly powerful impact.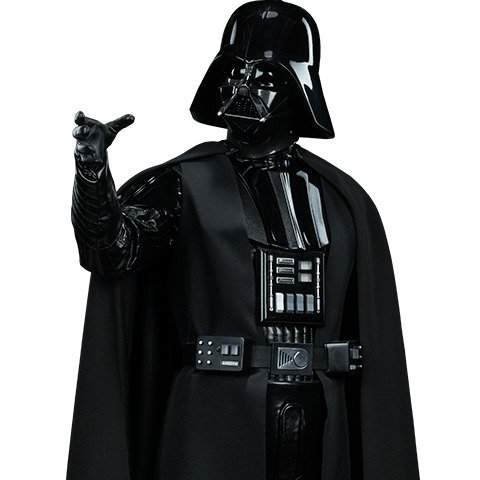 | Description | Darth Vader 1:2 scale Limited edition Star Wars collectible statue |
| --- | --- |
| As Seen In | Star Wars Episode IV: A New Hope |
| Manufacturer | Sideshow Collectibles / Legacy Effects |
| Character | Darth Vader |
| Statue | Legendary Scale Figure |
| Product Size | Height: 46.75″ (1187.45 mm) | Width: 24.5″ (622.3 mm) | Depth: 19.25″ (488.95 mm) | Weight: 37.50 lbs (17.01 kg) |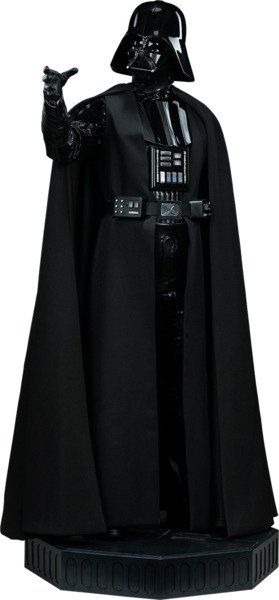 Sideshow, in partnership with Legacy Effects, is excited to present the Darth Vader Legendary Scale Figure. This limited edition Star Wars collectible statue commands attention as the imposing Sith Lord shows you the true power of the Dark Side.
Standing over 46″ tall, this large Darth Vader figure strikes a menacing pose, using the Force to crush the hope of the Rebellion and silence his dissenters with an outstretched hand. This 1:2 scale figure is rich with screen accurate details from his appearance in Episode IV: A New Hope.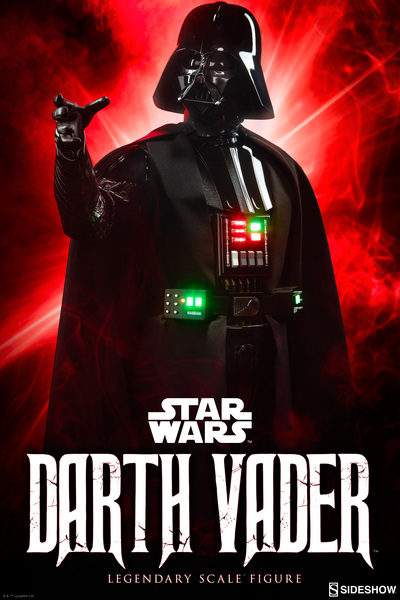 Along with his detailed helmet, Darth Vader comes outfitted in his iconic black fabric costume, and his screen accurate chest box and belt come with light-up features. Power them up and experience the grandeur of bringing a piece of the epic Star Wars legacy into your home.
The Darth Vader Legendary Scale Figure will make an impressive…most impressive addition to any Star Wars collection. Rule the galaxy and add him to your collection today!
---
Who is Darth Vader?
Anakin Skywalker was a Force-sensitive Human male who served the Galactic Republic as a Jedi Knight and later served the Galactic Empire as the Sith Lord Darth Vader.
Throughout the Clone Wars, Skywalker's anger and sense of loss pushed him ever closer to the dark side of the Force, and his visions of Amidala dying in childbirth in 19 BBY made him desperate to find a way to save his wife.
Palpatine, who was in fact the Sith Lord Darth Sidious, manipulated Skywalker into becoming his apprentice with the promise of saving Amidala, and Skywalker became the Sith Lord Darth Vader as Palpatine transformed the Republic into the Galactic Empire and eradicated the Jedi Order.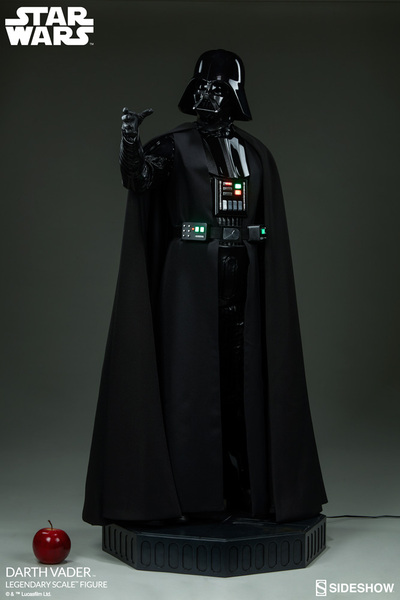 ---
If you loved this Darth Vader Legendary Scale Figure, be sure to check out our page dedicated to Star Wars Statues and Busts.
We also have many more gift ideas for Star Wars fans on our Star Wars Gifts page.