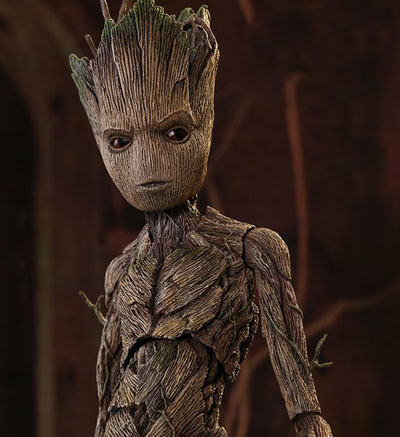 Teenage Groot Hot Toys 1/6 Scale Figure
This teenage Groot Hot Toys is the perfect addition to your Infinity War collection. If you collect Marvel Hot Toys, you cannot miss this super realistic 1/6 Scale Figure.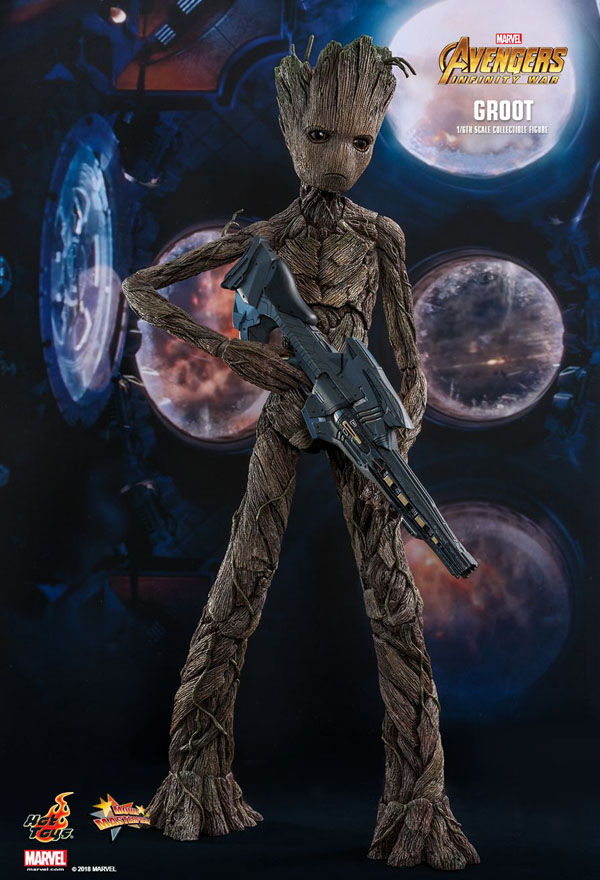 Groot is a 1/6th scale collectible figure based on Groot from Avengers: Infinity War.
Fans of Guardians of the Galaxy and the MCU movies will be thoroughly impressed by the attention to detail on this scale model.
Infinity War Groot
Did you love seeing Groot in the MCU Avengers: Infinity War movie? Then you will be amazed by how good this Hot Toys figure looks.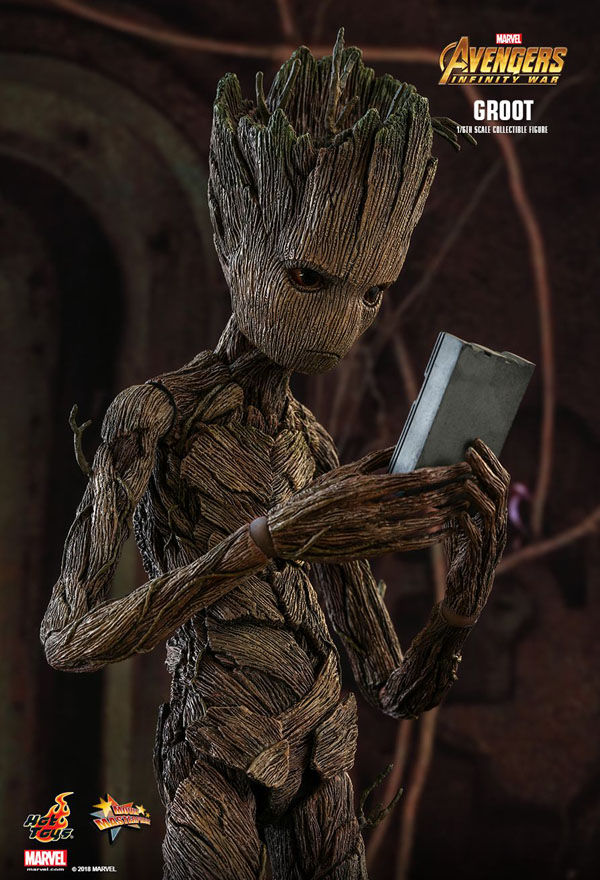 Just like teenage Groot in the Infinity War movie, this 1/6 scale figure has his own handheld game console and weapon which are interchangeable.
Height:
Approximately 29.5 cm tall
Special Features:
Two newly developed interchangeable face sculpt with movie-accurate facial expression and tree texture
A blaster rifle
A handheld game console
Artists:
Figure Sculpted by Joseph Tsang
Figure Painted by Lok Ho
Release date:
Q4, 2018 – Q1, 2019
Hot Toys Groot from Avengers: Infinity War
If you enjoyed the Infinity War movie and cant get enough of the Marvel heroes from the MCU then you can do no better than collecting these awesome Hot Toys.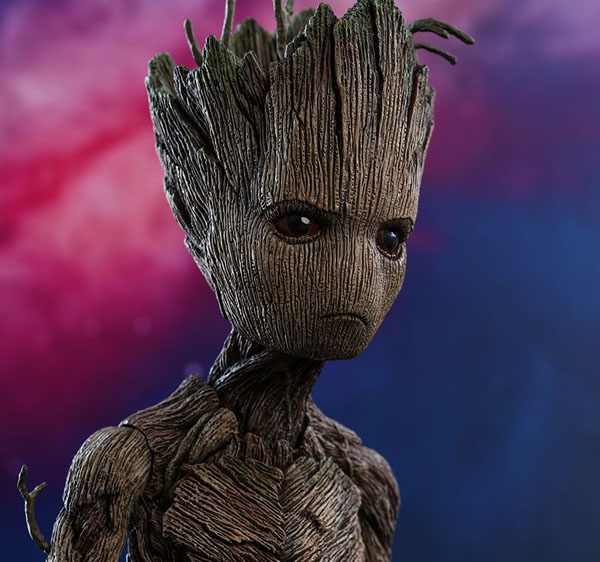 Infinity War broke box office records on it's release and the movie became a favourite among Marvel fans.
As a result the Hot Toys created to resemble the Infinity War characters are highly sought after.
If you want to get your Infinity War Groot before it's too late, act now.
Each Hot Toys is created by skilled artists and hand painted so that your action figure looks like the MCU original in every detail.
---
If you love Groot, our hero from Planet X then this sixth scale figure is the most impressive toy you can get of the teenage Groot.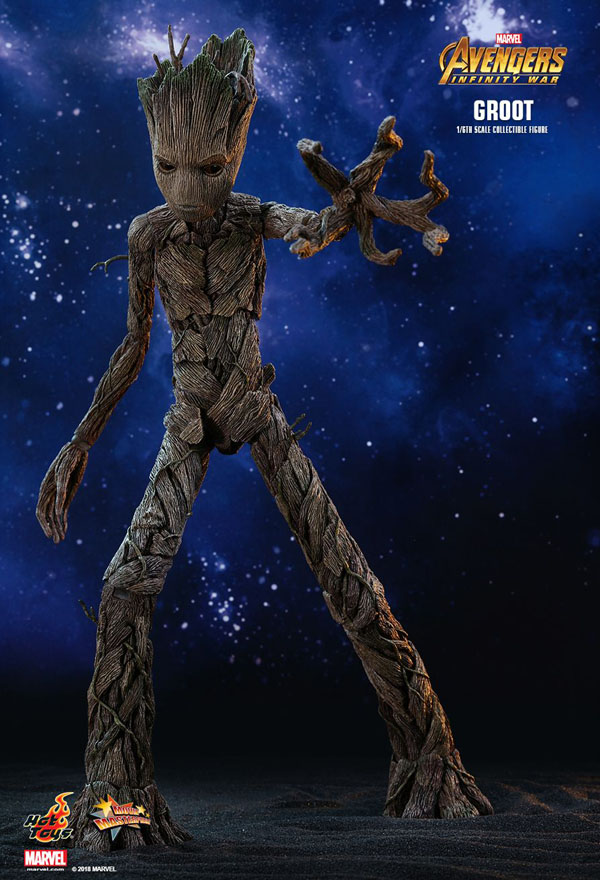 The 1/6th scale Groot collectible figure includes the following special features:
Authentic and detailed likeness of Groot in Marvel Studios' Avengers: Infinity War
Newly developed unique body with over 15 points of articulations
Approximately 29.5 cm tall
Two newly developed interchangeable face sculpt with movie-accurate facial expression and tree texture
Five pieces of interchangeable hands including:
1 x pair of relaxed hands
1 x partially clenched left hand
1 x attacking right hand
1 x weapon holding right hand
Each piece of face sculpt is specially hand-painted
Weapon option of blaster rifle
Handheld game console accessory
Movie-themed figure stand and movie logo


---
Images from: hottoys.com.hk
---
Check out our page with every Guardians of the Galaxy Hot Toys character.
Find more Guardians of the Galaxy gifts here.
Find more Groot Merchandise here.