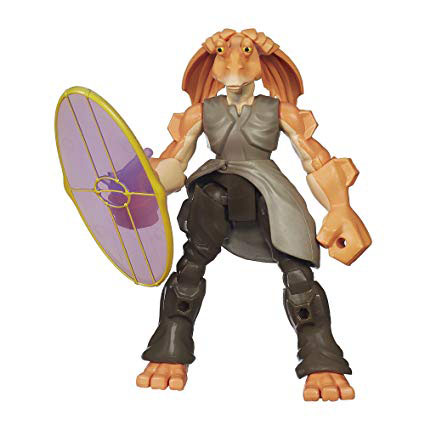 Jar Jar Binks Hero Mashers
Are you collecting Hasbro Star Wars Hero Mashers? Add this Star Wars Jar Jar Binks Hero Mashers to your collection.
Mix and match Jar Jar parts with other Characters to create custom Star Wars mash-ups.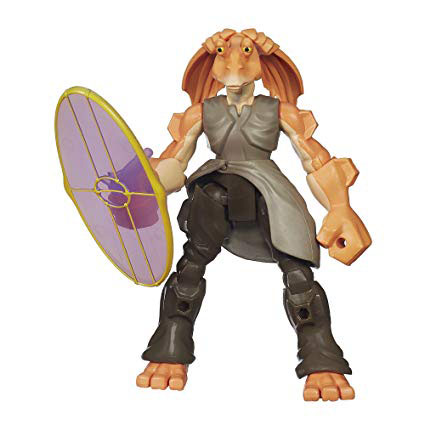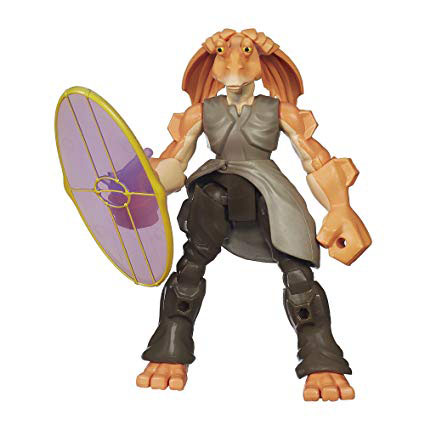 If you collect Star Wars Hero Mashers by Hasbro you will not want to miss Jar Jar Binks. One of the more comical characters in the franchise, Jar Jar is great fun to combine with other mashers.
Jar Jar Binks Star Wars Hero Mashers by Hasbro
This collectible Jar Jar Binks action figure by Hasbro feature common connection points that allow you to detach the limbs and head to reconnect in any way you like!

Jar Jar Binks was a Gungan male military commander and politician who played a key role in the Invasion of Naboo and the Clone Wars. These battles culminated in the fall of the Galactic Republic and the rise of the Galactic Empire.
Once an outcast from Gungan society due to his clumsy behavior, he regained favor with his people. Jar Jar helped secure an alliance between the Gungan boss Rugor Nass and Queen Padmé Amidala of Naboo.
This alliance was vital in ending the Trade Federation's invasion of their shared homeworld.
Mix and match Jar Jar Binks parts with other mashers to create custom mash-ups
Jar Jar Binks figure has 9 points of articulation
Parts compatible with Star Wars Hero Mashers figures (sold separately)
Collect the range of articulated Star Wars action figures
Action figure size: 6 inches

---
We've got all your favourite Star Wars characters to choose from including: Darth Vader, Anakin Skywalker, Chewbacca, C-3PO, Jar Jar Binks and many more!
Mix and match parts using universal connectors to combine with any other Hero Mashers figure to customise your hero your own way.
Do you want to get hold of every Star Wars Hero Mashers figure? Check out our Star Wars Hero Mashers checklist.