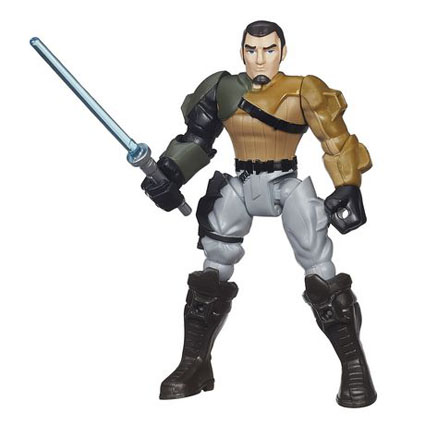 Kanan Jarrus Hero Mashers
Are you collecting Hasbro Star Wars Hero Mashers? Add this Kanan Jarrus Hero Mashers to your collection.
Mix and match parts with other Characters to create custom Star Wars mash-ups.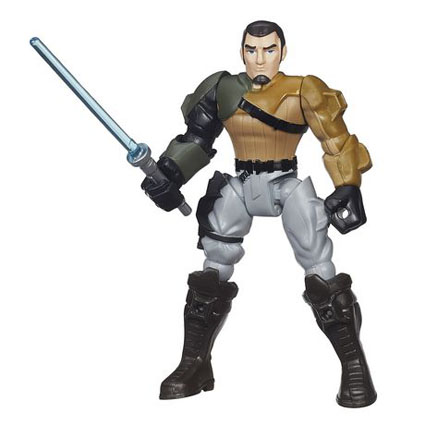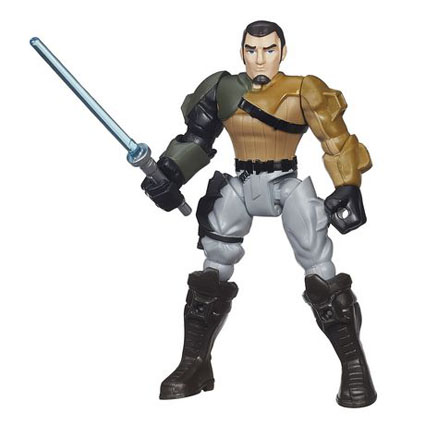 If you collect Star Wars Hero Mashers by Hasbro, you will know how much addictive fun they can be.
Kanan Jarrus Star Wars Hero Mashers by Hasbro
This collectible Kanan Jarrus action figure by Hasbro feature common connection points that allow you to detach the head and limbs and reconnect them any way you like!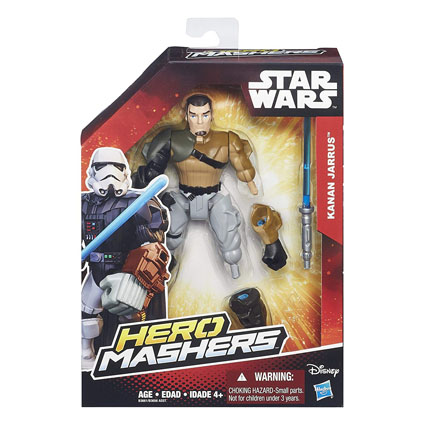 Kanan Jarrus, was a Force-sensitive human male Jedi Knight who survived Order 66 during the Clone Wars.
Living on thanks to the sacrifice of his Master, Depa Billaba, on Kaller, he met the smuggler Janus Kasmir.
Kasmir taught him how to survive as a fugitive. Going into hiding, Jarrus forsook the Jedi ways for some time, swapping his blue-bladed lightsaber for a blaster.
After working with the Twi'lek rebel operative Hera Syndulla during the Gorse conflict, Kanan Jarrus decided to join her nascent rebel cell.
Mix and match parts to create custom mash-ups
Kanan Jarrus figure has 9 points of articulation
Parts are compatible with Star Wars Hero Mashers figures (sold separately)
Collect the range of articulated Star Wars action figures
Action figure size: 6 inches

---
We've got a wide range of all your favourite Star Wars characters to choose from including: Admiral Ackbar, Stormtroopers, Chewbacca, Jar Jar Binks, Chewbacca and many more!
Universal connectors allow you mix and match body parts and accessories with any other Star Wars Mashers figure (sold separately) so you can customise your hero your own way.
Do you add every Star Wars Hero Mashers figure to your collection? Check out our Star Wars Mashers checklist.