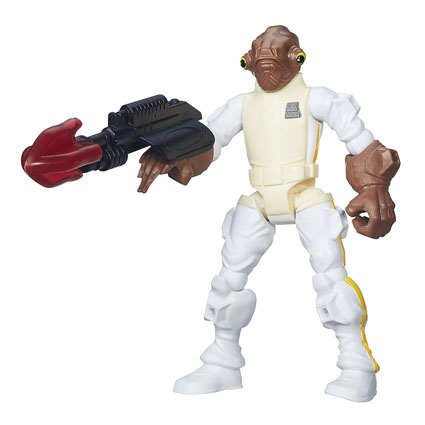 Admiral Ackbar Star Wars Mashers
Do you collect Hasbro Star Wars Hero Mashers? Now you can add this Admiral Ackbar Hero Mashers to your collection.
Mix and match toy parts with other Hero Characters to create unique Star Wars mash-ups.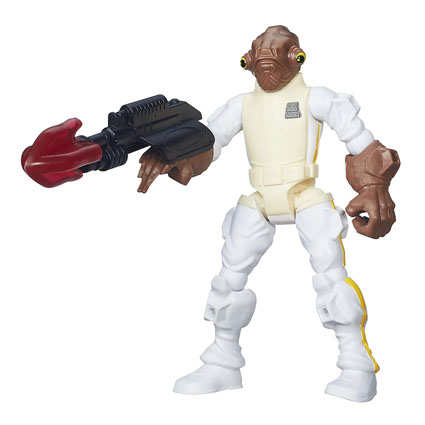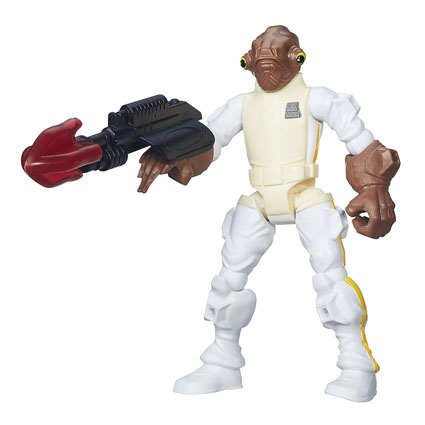 If you are already collecting Star Wars Hero Mashers, you will know how much fun they are.
Star Wars Hero Mashers Admiral Ackbar by Hasbro
This cool Admiral Ackbar figure by Hasbro use connection points which allow you to remove the head, arms and legs to reconnect them with other Hero Mashers however you like!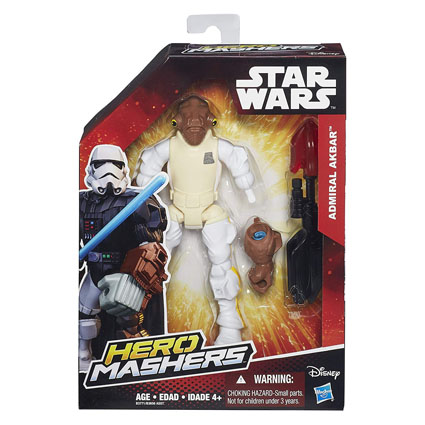 Gial Ackbar was a veteran male Mon Calamari soldier and strong revolutionary leader.
Admiral Ackbar led campaigns during the Clone Wars, the Galactic Civil War, the cold war, and the war between the Resistance and the First Order. Throughout his sixty years of service, Ackbar was regarded as a brilliant tactician.
Ackbar was captain of the Mon Calamari Guard during the Clone Wars and fought in the Battle of Mon Cala, in which he helped to secure Prince Lee-Char's ascent as King of Mon Cala and repel the Confederacy of Independent Systems.
Ackbar became the foremost military commander in the Alliance to Restore the Republic after the rise of the Galactic Empire. The Alliance emerged as a symbol of defiance against the Empire's subjugation of non-humans.
Mix and match Admiral Ackbar parts to create custom mash-ups
Figure has 9 points of articulation
Parts are compatible with Star Wars Hero Mashers (sold separately)
Collect the range of articulated Star Wars action figures
Action figure size: 6 inches
---
We've got a wide range of all your favourite Star Wars characters to choose from including: Stormtrooper, Darth Vader, Chewbacca, Kit Fisto, C-3PO and many more!
Using universal connectors you can take parts of the Admiral Ackbar Mashers and mix with any other Hero Mashers figure (sold separately).These figures can be customised your own way.
Do you want to get hold of every Star Wars Hero Mashers figure? Check out our Star Wars Mashers checklist.