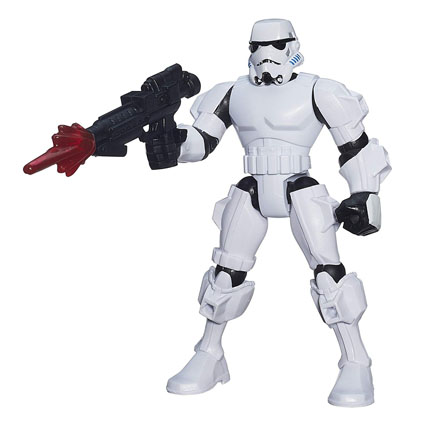 Stormtrooper Hero Mashers
Are you collecting Hasbro Star Wars Hero Mashers? Add this Stormtrooper Hero Mashers to your collection.
Mix and match toy parts with other Hero Characters to create unique Star Wars mash-ups.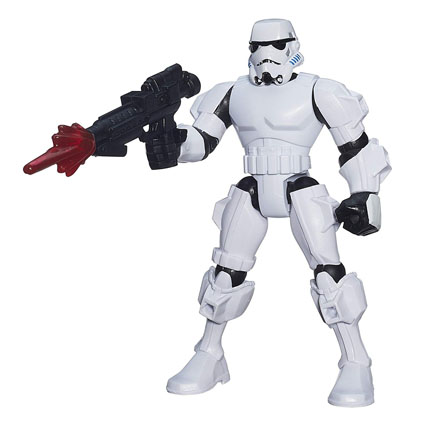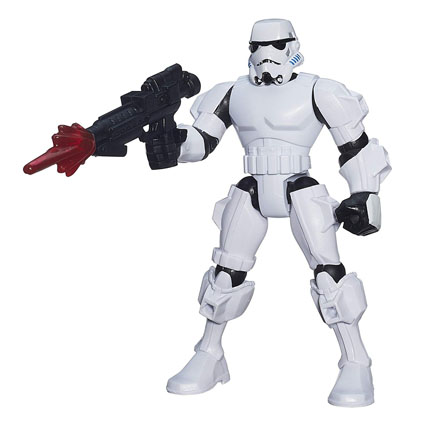 If you are already collecting Hasbro Star Wars Hero Mashers, you will know how much fun they are.
Star Wars Hero Mashers Stormtrooper by Hasbro
This awesome Stormtrooper figure by Hasbro use common connection points which allow you to detach the head , arms and legs to reconnect them however you like!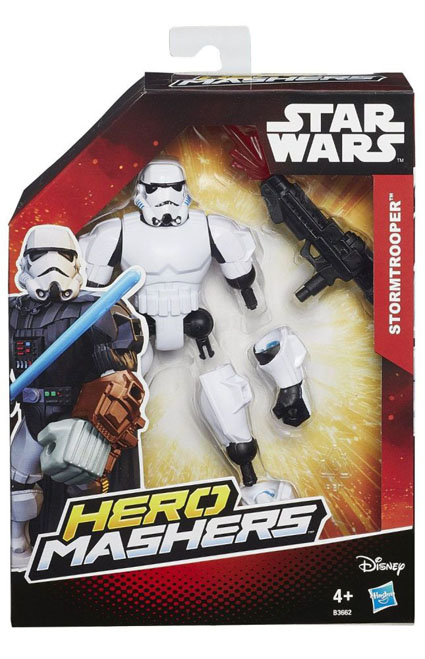 Stormtroopers were the elite shock troops of the Galactic Empire. The Stormtrooper Corps was an independent branch that operated under the Imperial Army.
Stormtrooper Corps served as frontline assault forces which formed the backbone of the Imperial Military.
Indoctrinated to support the New Order, stormtroopers became fanatically loyal to the Empire. This made it impossible for them to betray the Imperial adgenda.
Recognised by their signature white armor and the E-11 blaster rifle, stormtroopers became the face of the Empire.
As such, they patrolled countless worlds throughout the galaxy.
Mix and match Stormtrooper parts to create custom mash-ups
Figure has 9 points of articulation
Parts are compatible with Star Wars Hero Mashers (sold separately)
Collect the range of articulated Star Wars action figures
Action figure size: 6 inches

---
We've got a wide range of all your favourite Star Wars characters to choose from including: Admiral Ackbar, Darth Vader, Chewbacca, Greedo, C-3PO and many more!
Using universal connectors you can take parts of the Stormtrooper Mashers and mix with any other Star Wars Hero Mashers figure (sold separately).These figures can be customised your own way.
Do you want to get hold of every Star Wars Hero Mashers figure ? Check out our Star Wars Mashers checklist.