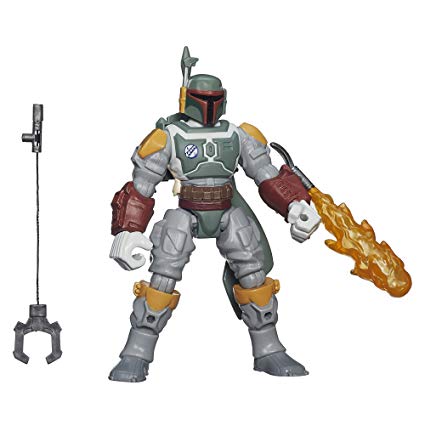 Are you ready to start collecting Star Wars Mashers? Mash up your favourite Star Wars characters with these Star Wars Hero Mashers by Hasbro.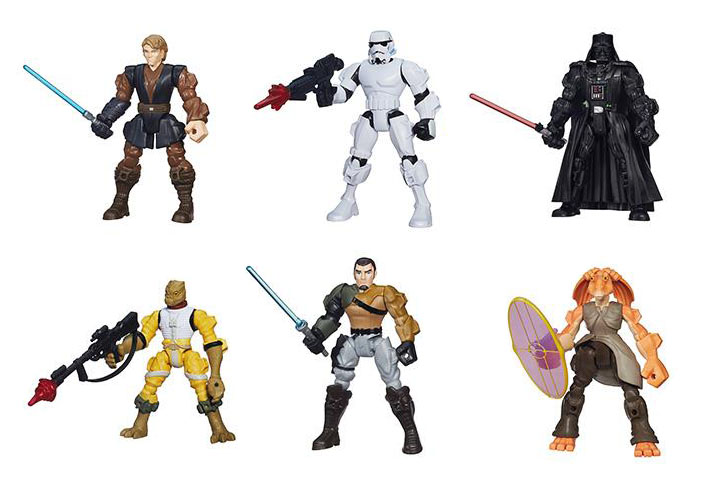 ---
We take a look at the complete collection of Star Wars Hero Mashers by Hasbro. You can use this as a checklist to make sure that you get every figure.
Are you collecting Hasbro Star Wars Hero Mashers? You can mash Luke Skywalker, Darth Vader, Admiral Ackbar, Stormtrooper, Chewbacca, Jar Jar Binks, Chewbacca, Boba Fett, Bossk, Anakin Skywalker, Kanan Jarrus, Kit Fisto, C-3PO, Greedo, The Inquisitor, Darth Maul, General Grievous and many more!
---
What Are Star Wars Hero Mashers by Hasbro?
These Star Wars Mashers figures come with completely interchangeable parts and accessories, so kids can create their ultimate hero.
Each figure has common connection points, allowing you to detach the head, arms, and legs, then reconnect them where you want.
Universal connectors let you swap parts with any other Star Wars Hero Mashers figure so you can customize your hero your way.
Collect them all and create your own adventures!
---
Star Wars Hero Mashers Checklist
Have you got what it takes to Collect All these Star Wars super hero mashers?
You can use the checklist below as a reference guide to every Star Wars Hero Mashers figure available.
---
Basic Figures
---
Deluxe Figures
---
Battle Packs
---
---
---
Multipacks
---
---
If you know someone who loves these Hasbro Star Wars Hero Mashers, you may also want to check out our page with great ideas for Star Wars gifts for kids.
---
You can read this Forbes interview with Adam Biehl, Vice President of Global Brand Strategy and Marketing for Hasbro. He discusses Star Wars Hero Mashers and the idea behind the toy.