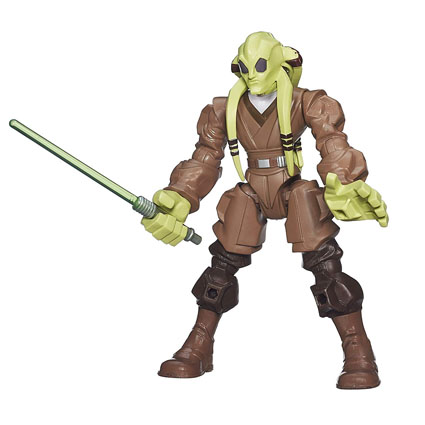 Star Wars Hero Mashers Kit Fisto
Are you collecting Hasbro Star Wars Hero Mashers? Add this Star Wars Hero Mashers Kit Fisto to your collection.
Mix and match parts with other Characters to create custom Star Wars hero mash-ups.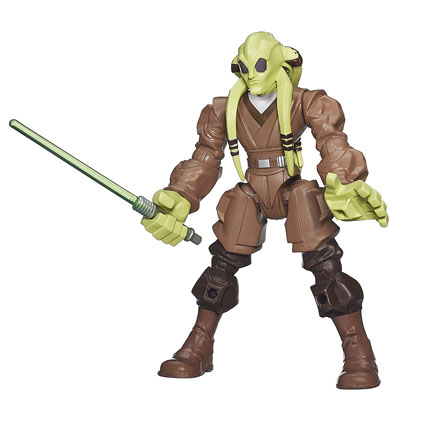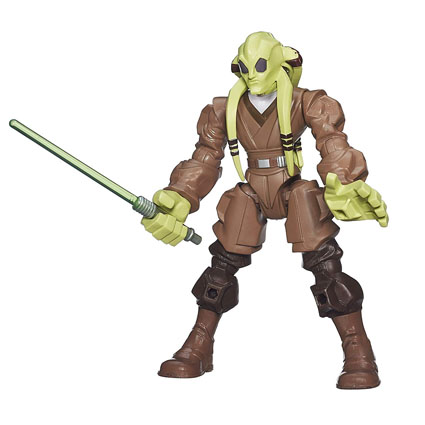 If you collect Star Wars Hero Mashers by Hasbro, you will know how much addictive fun they can be.
Kit Fisto Star Wars Hero Mashers by Hasbro
This collectible Kit Fisto action figure by Hasbro feature common connection points that allow you to detach the head and limbs and reconnect them any way you like!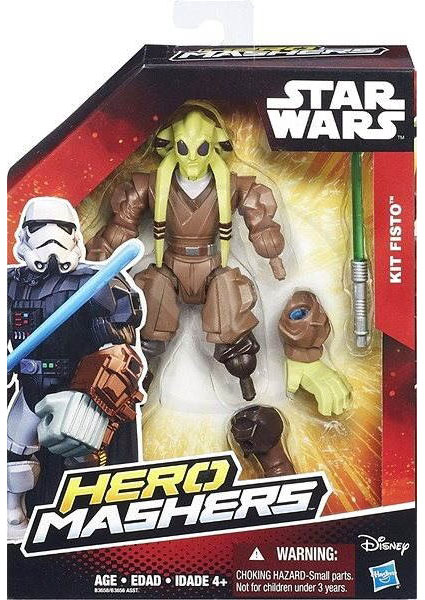 Kit Fisto was a Nautolan Jedi Master during the final years of the Galactic Republic.
He was among the Jedi who fought in the Battle of Geonosis and was one of the few survivors out of the 200 Jedi who fought in the battle.
Fisto became a Jedi General of the Clone Army in the Clone Wars. He took part in major conflicts such as the Mission to Vassek 3 and the Battle of Mon Cala.
Kit Fisto was also involved in a mission with his former Padawan Nahdar Vebb to capture the escaped prisoner, Nute Gunray.
During the campaign, they had to face the Jedi hunter General Grievous.
At some point during the Clone Wars, Fisto was accepted as a member of the Jedi Council.
Mix and match Hero Masher parts to create custom mash-ups
Kit Fisto figure has 9 points of articulation
Parts are compatible with Star Wars Hero Mashers figures (sold separately)
Collect the range of articulated Star Wars Mashers action figures
Action figure size: 6 inches
---
We've got a wide range of all your favourite Star Wars characters to choose from including: Chewbacca, Darth Vader, Chewbacca, Luke Skywalker, C-3PO and many more!
Universal connectors let you mix your Hero Mashers Kit Fisto and match parts and accessories with any other Star Wars Mashers figure (sold separately) so you can customise your figure however you want .
Do you want to collect every Star Wars Hero Mashers figure? Check out our Star Wars Mashers checklist.