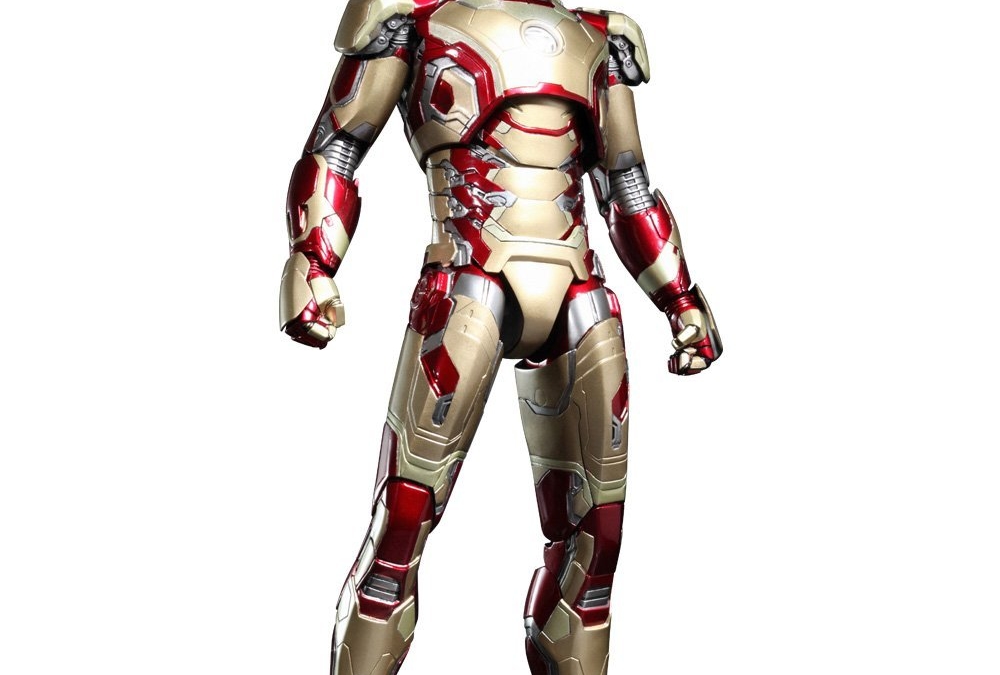 Iron Man Mark 42 XLII Hot Toys
Are you looking to add this Iron Man Mark 42 (XLII) Hot Toys to your MCU figure collection?
Iron Man fans will recognise the Mark 42 from the beginning of Iron Man 3. This is an iconic design which all collectors of Iron Man merchandise will love. This Diecast Figure from Hot Toys is an essential item in any serious collection.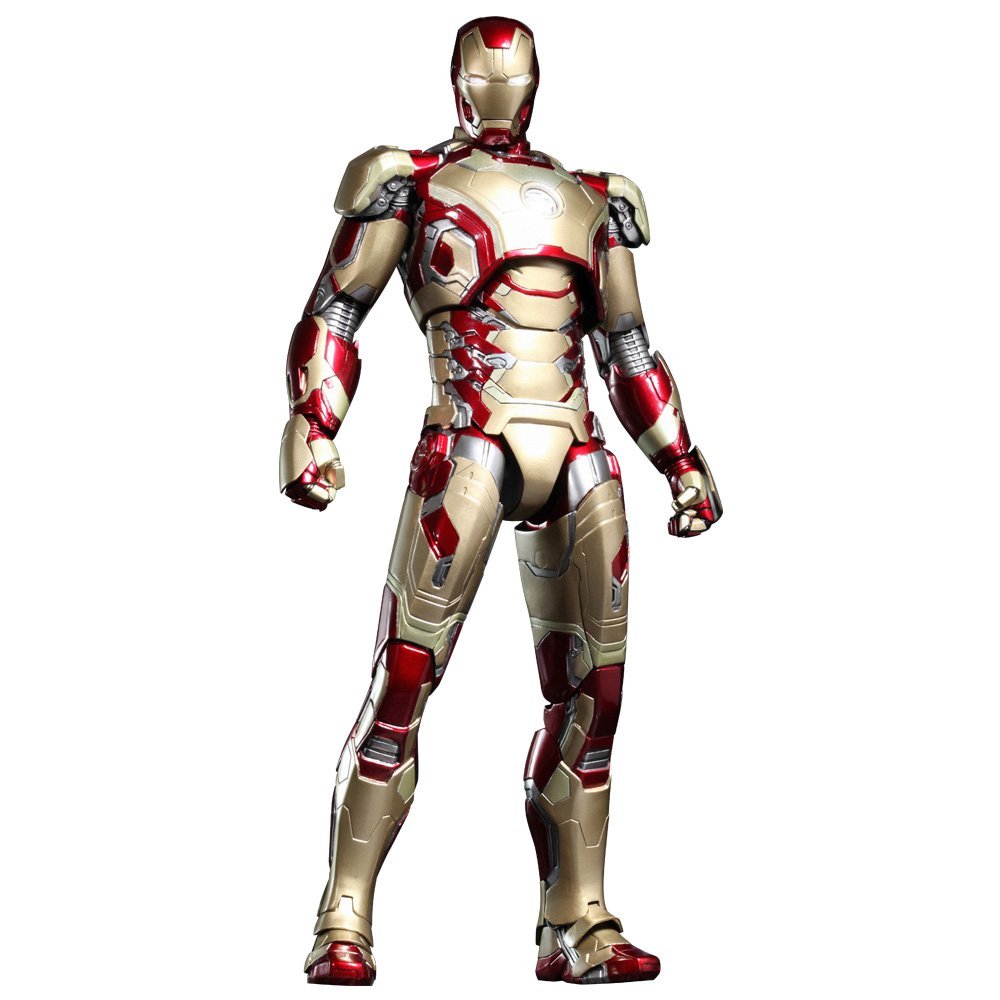 These Limited Edition Collectable Figures by Hot Toys are sought after and will increase in value. So do not miss out on getting hold of your Movie Master Piece Mark 42 Figure.
Height:
Approximately 30 cm tall
Special Features:
36 Points of Articulations
The highly detailed head sculpt, metallic red, golden and silver well equipped armor, light-up functions
Artists:
Head Sculpted by Kojun & Lee So Young
Head Painted by JC. Hong
Head Art Directed by JC. Hong
Iron Man Hot Toys Mark XLII
Iron Man Mark XLII is featured in the movie Iron Man 3. Also known as Extremis or the Prodigal Son, this was the forty second armor suit built by Tony Stark.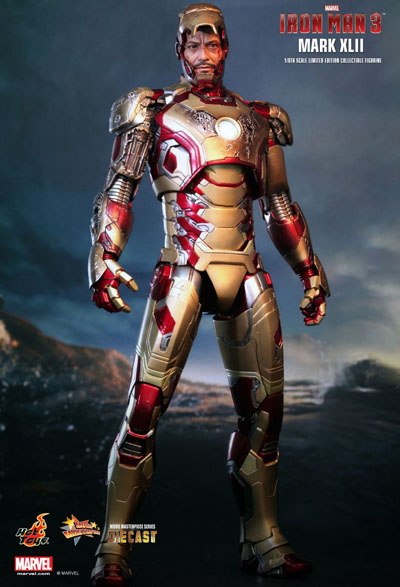 In the movie the suit had the ability to fly towards Tony Stark in pieces that wrapped onto his body.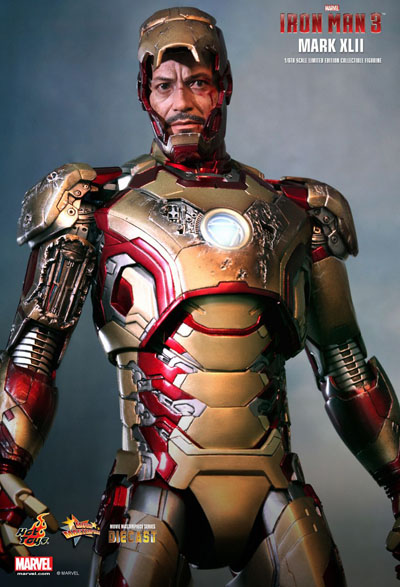 The 1/6th scale Mark XLII Limited Edition Collectible Figurine specially features:
Authentic and detailed fully realized likeness of Mark XLII in the movie
Battle damaged head sculpt with helmet with authentic likeness of Robert Downey Jr. as Mark XLII in the movie
Alternate helmeted head with light-up function
Approximately 31 cm tall
Over 36 points of articulations
Special features on armor:
LED-lighted eyes and circle-shaped RT on chest (white light, battery operated)
Interchangeable battle damaged mask
Pair of damaged shoulder armor
Chest armor
Damaged chest armor
Damaged biceps armor
Pair of damaged forearm armor
Three (3) pairs of interchangeable palms including: One (1) pair with improved articulations, movable fingers and light-up repulsors (white light, battery operated)
Pair of forceful fists
One pair of battle palms with light-up repulsor (white light, battery operated)
Improved articulations on waist armor which allow flexible movement
Fully deployed air flaps at back of the armor
Metallic red, gold and silver colored painting on armor
LED light-up figure stand with Mark XLII nameplate and movie logo (white light, battery operated)
---
Product Images from hottoys.com.hk