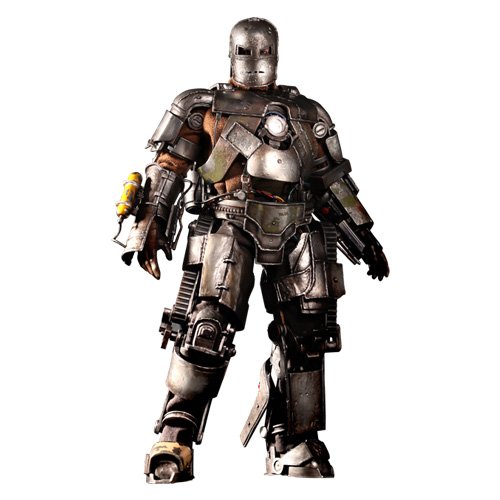 Iron Man Mark I Collectible Figure

1/6 Scale Collectible Iron Man Mark I Figure from Hot Toys
Iron Man fans will be amazed at the detail of this Iron Man Mark I Movie Masterpiece Action Figure from Hot Toys.
Based on the classic Iron Man suit from the legendary Iron Man movie, this Mark I collectable figure is highly sought after. This Limited Edition Sixth Scale Collectible Figure from Hot Toys features the likeness of Robert Downey Jr. as Tony Stark in the Iron Man movie.
The Iron Man Mark I figure is Approximately 12 inches / 30 cm tall with over 36 points of articulation. The helmet can be raised to view the face of Tony Stark and the figure includes a red light on the forearm.
The interchangeable arms can display an Iron Man fist, a relaxed palm, a flame thrower arm and a working missile launcher.