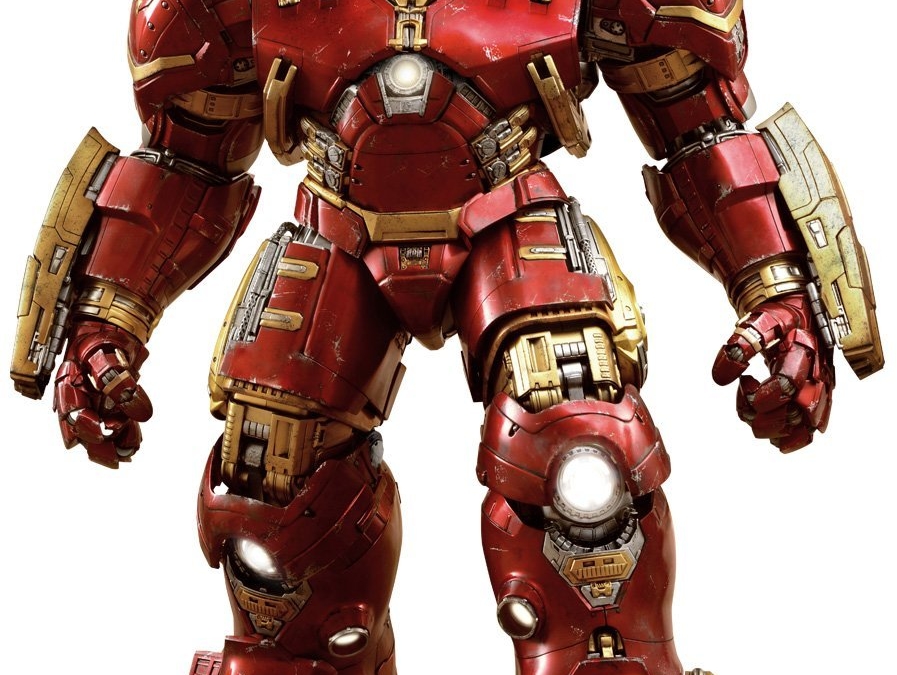 Iron Man Hulkbuster: Age of Ultron by Hot Toys
If you are a collector of Hot Toys Movie Master Piece Figures, then make some room on your shelf for the Iron Man Hulkbuster.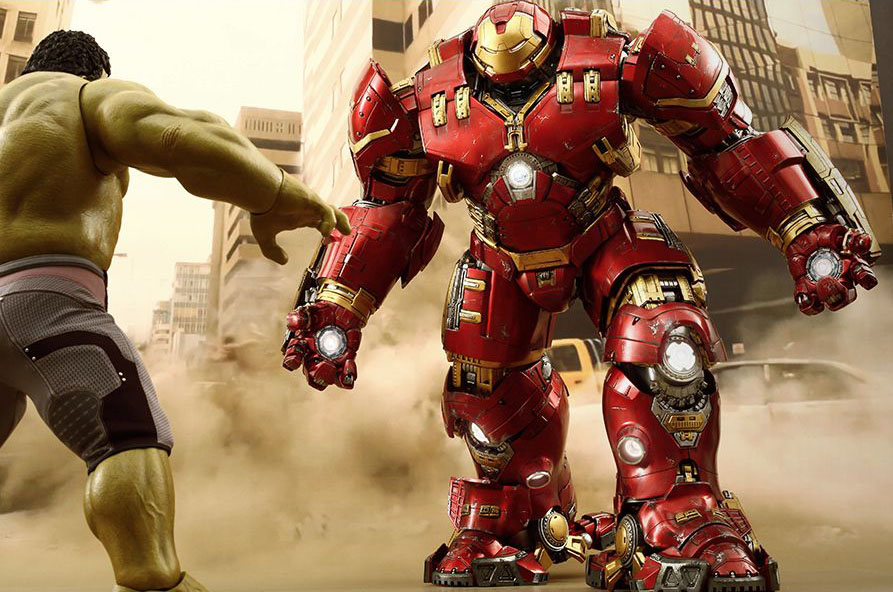 This Hulkbuster by Hot Toys is a 1/6 scale replica of the suit developed by Tony Stark in Avengers: Age of Ultron to help defeat the Hulk.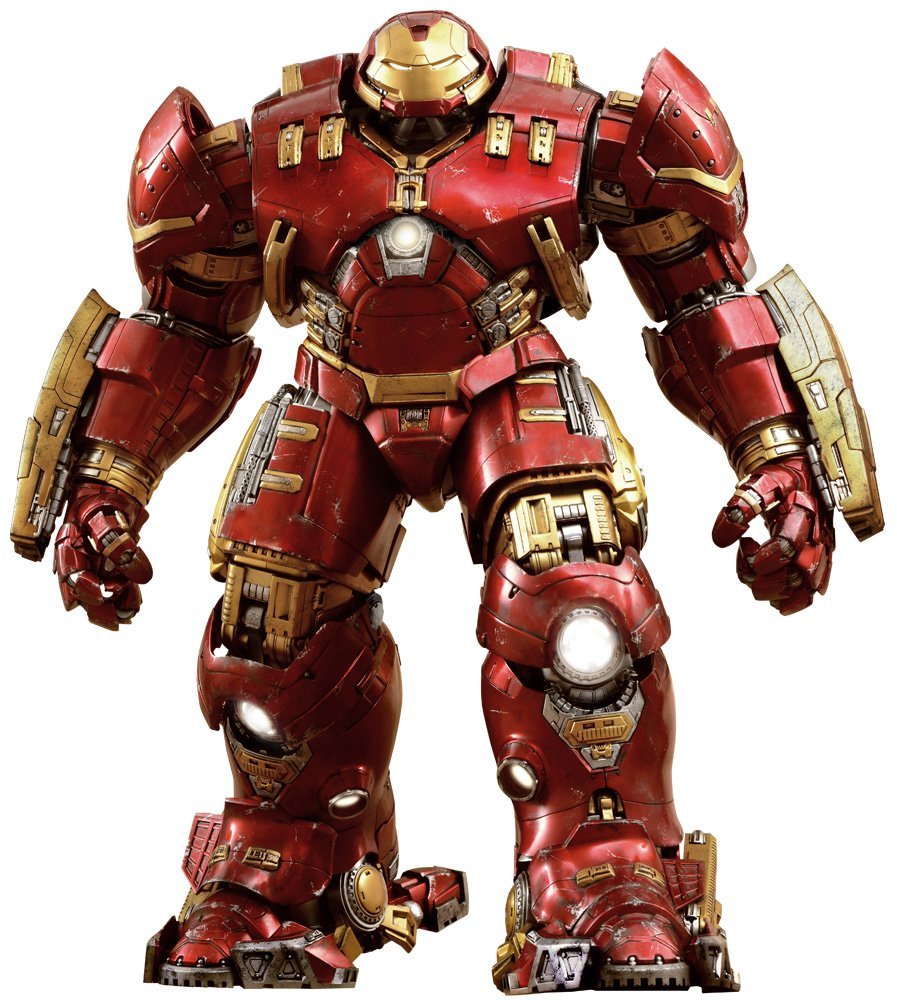 Height:
Approximately 55cm tall
Special Features:
30 Points of Articulations
Mark XLIII bust inside the Hulkbuster with LED light-up eyes and arc reactor on chest.
The metallic red, gold and silver armor with weathering effect, and over 16 LED light-up areas on Hulkbuster.
Artists:
Figure Art Directed by JC. Hong
Figure Painted by Lok Ho
Release date:
Q1 – Q2, 2016
---
Buy The Hot Toys Hulkbuster
This Hulkbuster figure by Hot Toys is part of the Movie Masterpiece Series. The 1/6 Action figure is a replica of the iconic Hulkbuster suit used by Tony Stark in Avengers: Age of Ultron.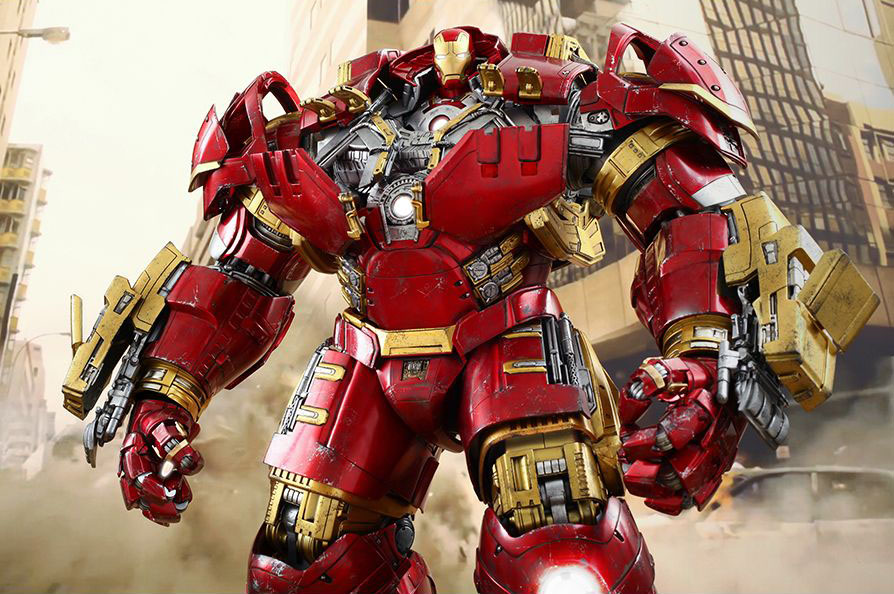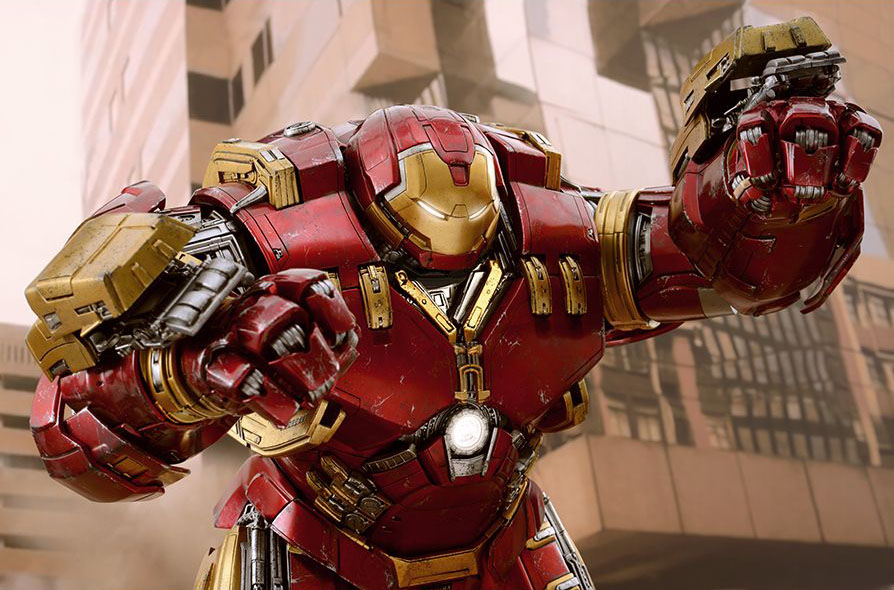 The 1/6th scale Hulkbuster Collectible Figure specially features:
Authentic and detailed likeness of Hulkbuster in Avengers: Age of Ultron
Approximately 55 cm tall (approximately 21 inches)
Special features on armor:
Chest can be opened to reveal the Mark XLIII bust with LED light-up eyes and arc reactor on chest
Metallic red, gold and silver colored painting on armor with weathering effect
Over 30 points of articulations
Over 16 LED light-up areas in eyes, arc reactor on chest, repulsor palms, back, and legs (white light, battery operated)
Shoulder armors can be opened
1 interchangeable battle damaged chest armor plate
3interchangeable neck armor parts for displaying the Mark XLIII bust
One pair of removable forearm armors
1 pair of hands with movable fingers and light-up repulsors (white light, battery operated)
Great articulations on legs with armor parts linkage designs
---
Product Images from hottoys.com.hk