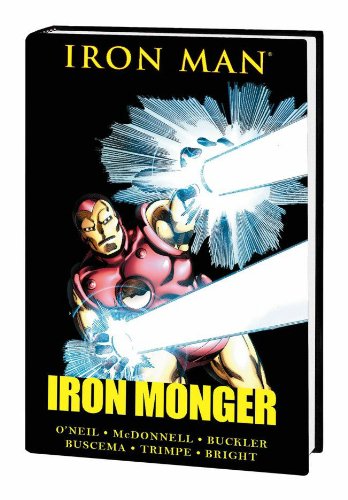 Iron Monger Saga : Iron Man 1985
The Iron Monger Saga is a classic story arc from the Iron Man comic book series. It features the supervillain Iron Monger whilst also confronting Tony Starks inner demons.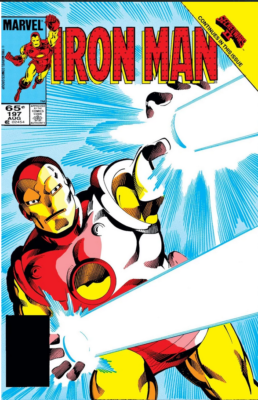 Iron Man Vol. 1 #190-200
Original publication date: 1985
Story: Denny O'Neil
Artwork: Luke McDonnell, Rich Buckler, Sal Buscema, Herb Trimpe, Mark Bright
---
He may have lost his armour as well as his fortune but this is not going to stop Tony Stark. He has taken the abuse from Obadiah Stane and is ready to fight back. Stane is also trying to take away Stark's friend which makes this new mission even more important.
Tony Stark has taken a beating from Stane and his life seems to be going downhill quickly. He has no friends and his money is gone. Tony does not even have the armour of Iron Man. He needs to find a way to develop an advanced suit so he can face Stane's Iron Monger and try to take his life back.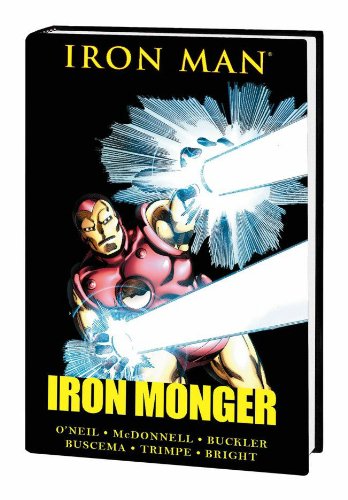 ---
Tony Stark vs Obadiah Stane
The Tony Stark vs Obadiah Stane battle has taken up 30 issues and now only one of these metal suit-wearing men can be the victor.
The conflict with Stane follows themes from the Demon in a Bottle plot while adding additional developments.
Rhodney becomes the replacement for Stark as Iron Man while Stane tries to compete in his Iron Monger armour. The Iron Monger Saga also introduces the Silver Centurion armour.
Many of the themes in this book helped develop the current Iron Man character and this storyline had a significant influence on the first of the Iron Man movie.
James Rhodes is in the new Iron Man and Tony has accepted this. However, the Iron Man suit was not meant to be worn by someone other than Stark for long periods of time so Rhodney starts to feel mentally exhausted.
Tony needs to take return in a new suit of armour and he does just in time to battle Stane under his identity as Iron Monger.
---
Who is Iron Monger?
Iron Monger was created by Dennis O'Neil and Luke McDonnell as an enemy of Iron Man. This super villain is an alias used by Obadiah Stane when he wears the Iron Monger armour code-named I-M Mark One.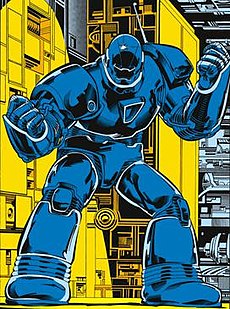 The Iron Monger armour contains a range of impressive weaponry including a powered exoskeleton that amplifies the user's strength, repulsor rays fired from the gauntlets, and an intense laser beam housed in the battle-suits chest unit.
This character first made an appearance in Iron Man #163 which was published in October 1982. Iron Monger also appears in Iron Man #200 which was released in November 1985.
In the Iron Man film released in 2008, Jeff Bridges plays this character.
Stane has discovered the notes that Stark has made for the Iron Man suit. He has scientists look over these notes and create the Iron Monger suit.
He thinks about selling this new suit and or making an army of suits and using them to take over so he could be in charge.
---
A Classic Danny O'Neil Iron Man Story
This story has something that everyone can enjoy. There over 30 issues where Stark has to address alcohol abuse and his personal feelings and failures.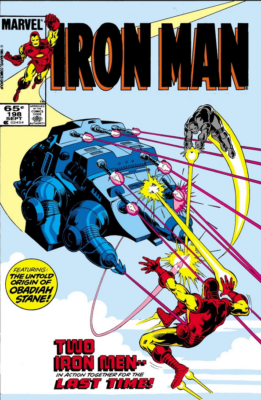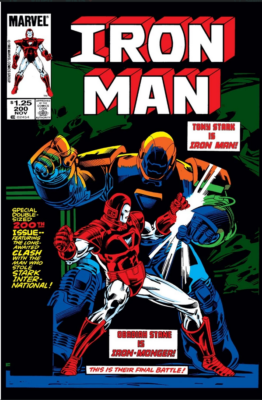 Fighting Iron Monger has made some changes to the suit of Iron Man. These are the first changes to the suit in the past decade.
Stark has to get his life back together and he needs to make a new Silver Centurion suit of armour. Once he has done this he needs to battle and beat Stane to get his life back.
There are extra action sequences featuring Madame Masque and Thundersworld. This story also introduces Scourge of the Underworld. The West Coast Avengers also make an appearance in this adventure.
---
Iron Man: Iron Monger Premiere HC Hardcover – 31 Mar 2010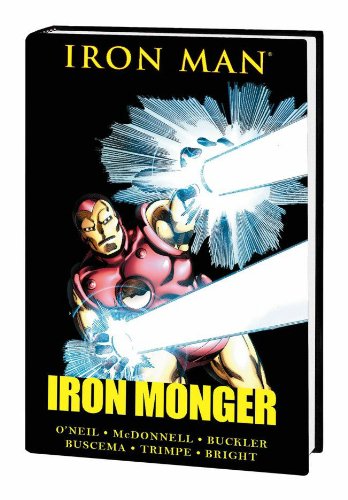 The Iron Monger Saga has been collected in this graphic novel by Marvel Comics. This hardcover collection includes issues 193-200 of the first Iron Man series.
---
Comic book images from https://marvel.fandom.com
Iron Monger armor from wikipedia.
Read the Complete List of Best Iron Man Stories.