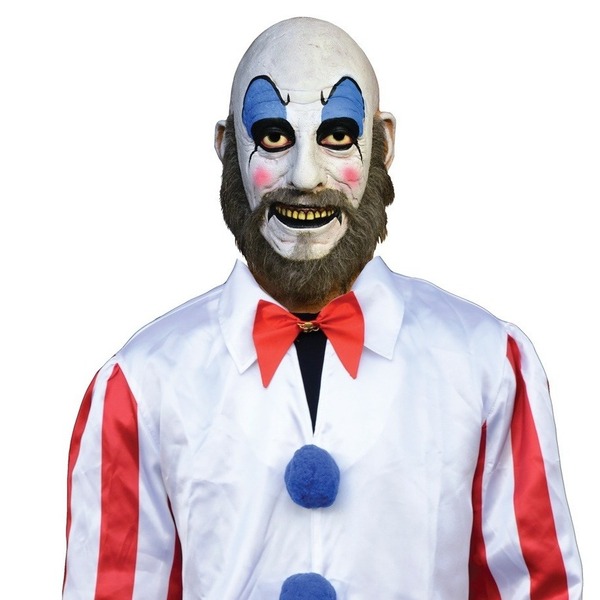 Best Horror Movie Halloween Costumes
Welcome to our terrifying page dedicated to the best horror movie Halloween costumes 2023! Halloween is the perfect time to embrace your spooky side and pay homage to your favorite horror films.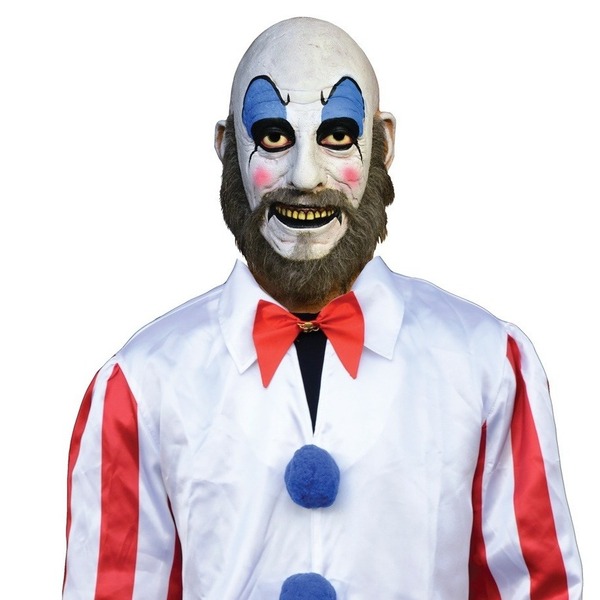 Whether you're looking to scare your friends, impress at a costume party, or simply have some fun, dressing up as a classic horror movie character is the way to go.
From classic monsters to modern-day slashers, we've got you covered with the best horror movie Halloween costume ideas that are sure to make a lasting impression.
Top Scary Horror Movie Cosplay 2023
These classic horror movie characters are timeless and make for great cosplay or Halloween costume options. You can also add your own creative touch to make the costume unique to you.
Below are some of the top scary horror movie cosplay ideas including: Freddy Krueger (A Nightmare on Elm Street) / Michael Myers (Halloween) / Jason Voorhees (Friday the 13th) / Leatherface (The Texas Chainsaw Massacre) / Pinhead (Hellraiser) / Chucky (Child's Play) / Norman Bates (Psycho) / Ghostface (Scream) / The Joker (The Dark Knight) / The Babadook (The Babadook).
---
Scream Ghostface Costume
Ghostface is the ultimate horror movie Halloween costume featuring the iconic villain from the Scream franchise.

The Scream franchise is a Slasher film series featuring Ghostface as the murderer hunting teenagers.
Created by Wes Craven, the first 1996 Scream movie introduced Ghostface as the slasher icon, which has been scaring horror movie fans ever since.
---
Pennywise Adult Costume
Inspired by Stephen King's horror novel IT, this Pennywise Adult Costume looks terrifying.
Fans of the scary clown Pennywise from the IT movies will enjoy scaring the neighbours this Halloween in this cool scary costume.
---
Freddy Kruger Costume
Nightmare on Elm Street fans can now haunt the dreams of their freinds in this Freddy Kruger halloween costume.
Created by Wes Craven in the Nightmare on Elm Street horror movie franchise, Freddy Kruger became one of the most iconic monsters of horror.
Identified by his iconic striped sweater, burned face and claw with deadly knives for fingers, this cool Freddy Kruger halloween costume looks amazing.
---
Beetlejuice Halloween Costume
This Beetlejuice costume will impress your friends this Halloween.

We love this cool Beetlejuice Halloween costume based on the character played by Michael Keaton.
Inspired by the iconic character from the Tim Burton movie, this Beetlejuice cospla costume looks amazing.
---
Michael Myers Coveralls
Check out these Michael Myers Coveralls to create the most terrifying costume for your Halloween party.

Based on the likeness of Michael Myers as seen in the 2018 Halloween movie, these Coveralls are the perfect scary costume.
This creepy character is inspired by the slasher movie icon Michael Myers, who first appears in the original 1978 Halloween, written by John Carpenter.
---
Carrie Horror Movie Costume
Horror Movie fans will recognize this eery Halloween cosplay costume as representing the iconic character Carrie.

Based on the Steven King novel, the 1976 film Carrie has become a classic in the horror movie genre.
Featuring Carrie White as the teenager with supernatural powers, this scary Halloween costume will make a big impression.
---
Donnie Darko Frank the Bunny Costume
Donnie Darko fans can make a big impression this Halloween with this iconic Frank the Bunny Costume.

Frank the Bunny is the chilling character from the 2001 cult psychological thriller movie Donnie Darko.
Featuring the creepy character experienced by Donnie Darko as daylight hallucinations, Frank the Bunny is a creepy vision that appears as a symptom of paranoid schizophrenia.
---
Horror Costumes For Halloween 2023
Halloween is the perfect time to embrace your dark and eerie side and show off your love for all things scary.
If you're attending a 2023 Halloween party, going trick-or-treating, or just want to have a little fun, dressing up as a classic horror movie character is the way to go.
This guide features a wide range of horror costume ideas, from classic monsters to modern-day slashers, so you can find the perfect look for your Halloween celebration. So get ready to scare up some serious fun this Halloween season with a frighteningly good horror costume.
---
Hellraiser Pinhead Costume
There is no more frightening character from horror movies than Pinhead from the Hellraiser franchise.

Scare your friends and family this Halloween with this amazing Pinhead Halloween Costume.
Based on the Cenobite character from the 1987 horror film directed by Clive Barker, Pinhead has become an icon of the genre.
Hellraiser Lament Box Accessory

Bring your Pinhead Cenobite costume to life with this Hellraiser Lament Box Accessory based on the puzzle box from the movies.
---
Clockwork Orange Droog Costume
This cool Clockwork Orange Droog Costume will strike fear into your friends as you talk about ultraviolence.

The cult 1971 film Clockwork Orange by Stanley Kubrick is based on the Anthony Burgess novel.
The lead character Alex, played by Malcolm McDowell, leads a gang of Droogs to terrorize the community.
---
Classic Vampire Costume
The vampire is a classic horror movie character which always makes a big impression at a Halloween costume party.
Always dressed to impress, these Halloween vampire costumes recreate the classic vampire look from classic horror movies.
---
Captain Spaulding Adult Costume
We love this Captain Spaulding Adult Costume from Devil's Rejects and House of 1000 Corpses.

Created by Rob Zombie, Captain Spaulding has become an iconic horror character after his appearances in Rob Zombie's movies.
As seen in the fan favourite horror films, Devil's Rejects and House of 1000 Corpses, this Captain Spaulding Halloween Costume is just as chilling.
---
Chucky Child's Play Costume
Scare your friends with this Child's Play Chucky cosplay outfit.

Based on the Good Guys doll character Chucky from the Child's Play horror movie franchise, this cool costume is just as intimidating.
If you love scary slasher movies, this cool Chucky Halloween costume is a must-have.
---
Friday 13th Jason Voorhees Jacket Costume
Turn up to your Halloween party in this horrific Friday 13th Jason Voorhees Jacket Costume this year.

Dressed as Jason Voorhees you can become one of the scariest horror movie cosplay character of all time.
Inspired by the antagonist in the Friday the 13th films since the first instalment in 1980, this cool horror movie costume looks fantastic.
---
Predator Costume
This cool Predator cosplay outfit looks amazing as a Halloween costume.

Predator is the deadly hunter from the classic 1987 sci-fi horror movie.
This sci-fi horror movie icon uses alien technology to hunt its prey, including a Shoulder Cannon, Smart Disc and Combistick.
---
Horror Costume Ideas
Whether you're looking to create a classic horror character look or put a new spin on a traditional idea, this guide has got you covered.
From zombies and ghosts to witches and mummies, this article has a wide range of horror costume ideas to inspire your next Halloween look.
So grab your fake blood, put on your bravest face, and get ready to create a truly terrifying costume that will have everyone talking.
---
Horror Movie Cosplay Ideas
Horror movie cosplay is a popular form of costume play that involves dressing up as characters from horror movies. Here are some ideas for horror movie cosplay:
Horror Film Monsters:
Dressing up as classic horror film monsters like Dracula, Frankenstein's Monster, Freddy Krueger, Alien and Pinhead is a great way to pay homage to the genre and show off your love for classic horror movies.
Slasher Movies:
For those who prefer more recent horror movies, there are plenty of modern-day slashers to choose from, such as Ghostface from Scream, Michael Myers, Jason Voorhees, Leatherface.
Movie Villains:
Villains from horror movies make great cosplay options, such as Norman Bates from "Psycho" or The Joker from "The Dark Knight."
Zombies:
Zombies are a popular horror movie cosplay choice, and there are many different ways to create a unique and frightening zombie look, from traditional undead walkers to fast-moving, rage-filled zombies.
Haunted Dolls:
Dolls that have been possessed by evil spirits are a popular theme in horror movies, and including a haunted doll as part of your costume is a great way to tap into that creepy and eerie vibe.
Creepy Clowns:
Clowns are often used as horror movie villains, and dressing up as a creepy clown is a great way to tap into that dark and sinister side of the circus.
No matter what horror movie cosplay you choose, the important thing is to have fun and embrace the thrill and excitement of the genre.
Scary Movie Cosplay
People love scary movie cosplay for a variety of reasons, including:
Escapism: Horror movies provide a form of escapism, allowing people to experience fear and thrills in a controlled environment. Dressing up as a character from a horror movie brings that experience to life, allowing people to step into a new world and become someone else for a day.
Creativity: Creating a costume from a horror movie is an opportunity for people to showcase their creativity and imagination. Whether it's making their own props, designing their own makeup, or putting together a unique costume, cosplay allows people to express their artistic side.
Love for the Genre: Many people are fans of the horror genre and enjoy the suspense, gore, and jump scares that come with it. Dressing up as a character from their favorite horror movie is a way for them to show their appreciation for the genre and celebrate their love for it.
Social Interaction: Halloween and other cosplay events provide a social environment where people can come together and share their interests with others. Cosplaying as a character from a horror movie is a great way to meet like-minded individuals and make new friends.
Overall, dressing up as a character from a horror movie is a fun and exciting way to embrace the genre and bring the thrill of the movies to life.
---

We hope you found some great ideas from our selection of Horror Movie Halloween Costumes for 2023.
If you want to find more gift ideas based on horror films follow the link below.