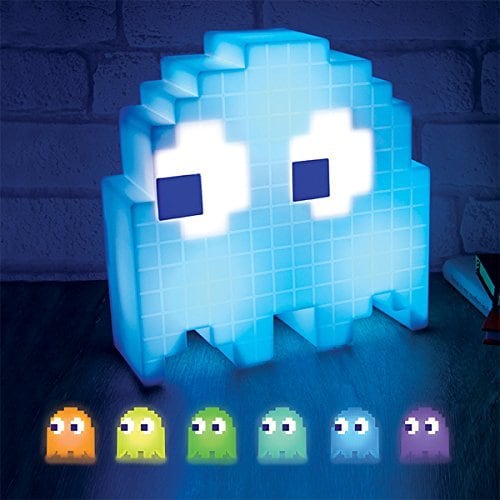 Are you looking for pacman gifts? For fans of 80s nostalgia, Pacman is the ultimate pop icon. This Pacman ghost light look retro cool but use modern LED technology.
If you love retro video games then these you will agree that these Pacman Ghost Lamps are Amazing.
Colour changing PAC-MAN Ghost Light
16 different colours
'Party Mode' that reacts to music
USB Powered
Officially licensed PAC-MAN product
Instruction manual included.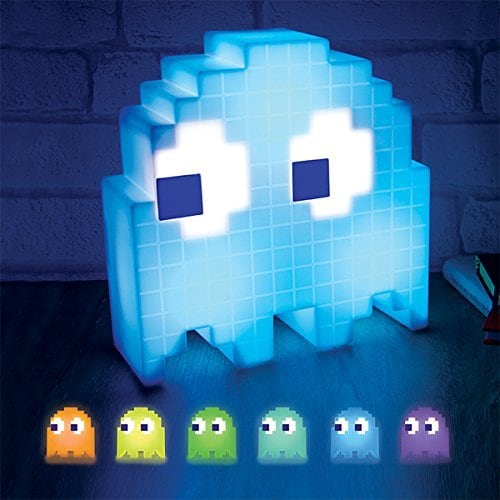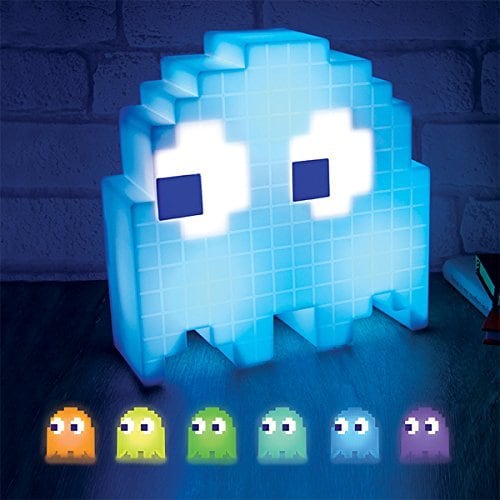 80s Retro Pac-Man LED Ghost Lamp
Pac-Man is the most iconic video game of all time and recognised world-wide.
This addictive Maze game from Japan became an arcade smash in the 1980s. Pacman and the Ghosts from the game have remained popular characters ever since.
This Pac-Man ghost light is a mood light with two colour changing modes to choose from.
Standard mode
When using standard mode the light phase changes through sixteen different colours on repeat.
Party mode
On party mode, the light will change colour in time to any external music. It includes an adjustable sensitivity dial to alter the settings for better reactions depending on if the music is loud or quiet.
Geek Hut Note:
The Pac-Man ghost light does not play music from within the device. It only reacts to music from an external source.
The Pacman light comes with a micro USB cable. So it can be powered by connecting to a standard USB port in a mains adapter, laptop or desktop computor.