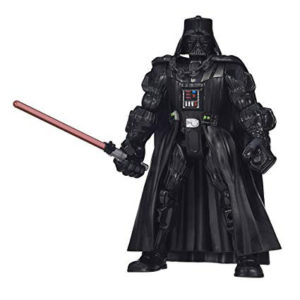 Are you collecting Hasbro Star Wars Hero Mashers? Add this Star Wars Mashers Darth Vader to your collection.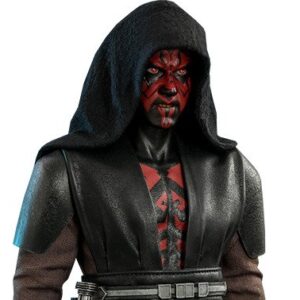 There are some amazing Star Wars Hot Toys available in 2021. But be quick because collectors are grabbing these finely detailed action figures as soon as they become available. If you know a Star Wars fan, they will love the authentic resemblance of their favourite characters from the movies and TV shows. Star Wars Hot Toys include the most iconic characters from the franchise including Luke Skywalker, Darth Vader, Boba Fett, Rey, Kylo Ren and Darth Maul.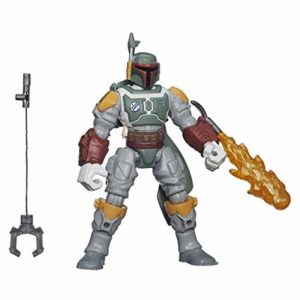 Are you ready to start collecting Star Wars Mashers? Mash up your favourite Star Wars characters with these Star Wars Hero Mashers by Hasbro.
The Deluxe Darth Vader Star Wars Costume offers an authentic copy of the most iconic movie villain ever created.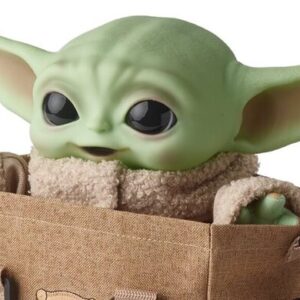 Are you looking for the best Baby Yoda gifts for a fan of The Mandelorian TV show? We have collected a range of amazing merchandise and gifts inspired by the cutest character from the Star Wars galaxy.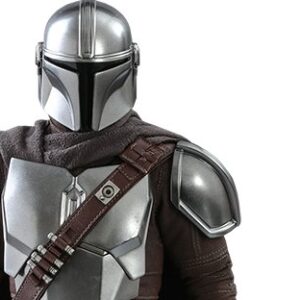 Are you looking for the top Mandalorian Hot Toys available? Below are collected the finest examples of the most accurate figures inspired by the hit Star Wars TV show. If you love Star Wars or an avid Hot Toys collector, you will find some amazing figures to add to your collection inspired by The Mandalorian television show.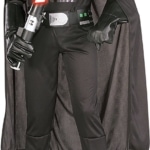 Menace your neighbourhood in this childrens Darth Vader costume. This is the Rubies official Disney Darth Vader Halloween…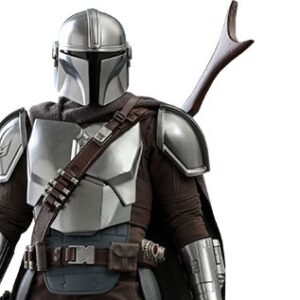 We have searched out the best Mandalorian merchandise available for fans of the successful Star Wars TV show. Star Wars fans hail The Mandalorian as the finest project since the original Star Wars trilogy. Since The Mandalorian appeared on Disney Plus, fans have been craving quality merch inspired by Baby Yoda (The Child), Cara Dune, IG-11, Greef Karga and other iconic characters such as The Armorer.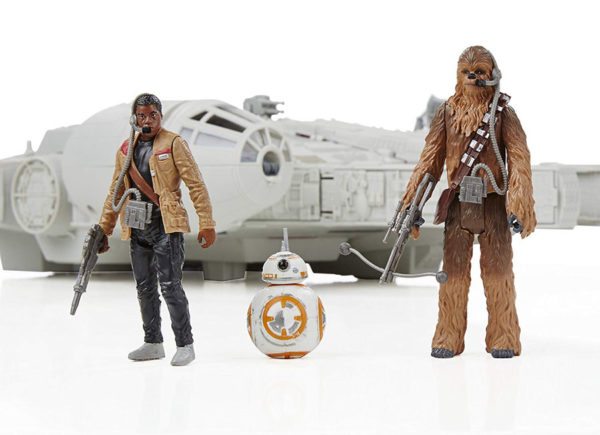 Star Wars The Force Awakens Battle Action Millennium Falcon with Chewbacca, Finn (Jakku), and BB-8 figures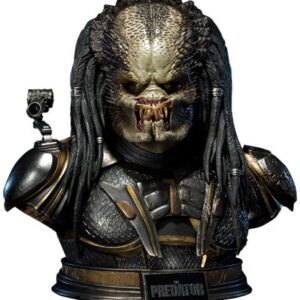 Are you looking for the top 100 Geeky Collectables in 2021? If you are serious about collecting the highest quality memorabilia from geek culture, this list is for you. So what are the top 100 geeky statues, gifts and collectables available in 2021? These are the premium statues and figures currently for sale for fans of these cult TV shows, video games and movies.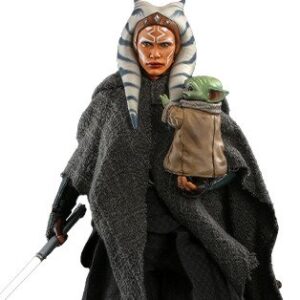 It is commonly remarked by Star Wars fans that since she is neither Jedi nor Sith, is Ahsoka Tano a grey Jedi? Ahsoka does fit the description of a Grey Jedi. She has become disillusioned with the Jedi Order despite holding them in high regard.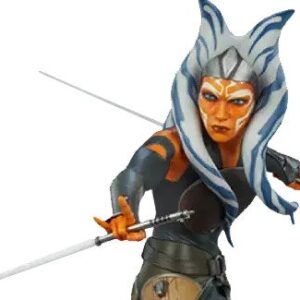 Following events in Star Wars rebels, a big question asked by fans of the show was: Does Ahsoka Tano Die? Ahsoka Tano's life has included adventure and participation in major events throughout the Star Wars shows.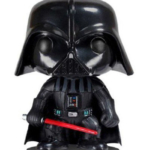 Star Wars has some of the most iconic bad guys in the history of science fiction. If you…
Are you looking for the most awesome Darth Maul gifts available in [year]? Check out this guide to Darth Maul merch, gifts and collectables. From his first appearance in Star Wars: Episode I The Phantom Menace, the character of Darth Maul has been a fan favourite. If you are looking for the perfect gift for a Darth Maul fan, you will find the best collection of quality merch below for the serious collector.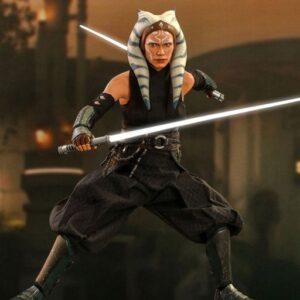 Are you looking for the best Ahsoka Tano merchandise available in [year]?
We have sought out some super cool Ahsoka gifts and merch for fans of the former Jedi Padawan. We have made an essential list of awesome Ahosoka gifts for fans to get hold of today. The figures, merch and statues below are highly sought after by collectors so they will not be available for long.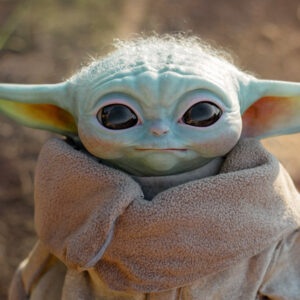 The Mandalorian Season 2 introduced some familiar characters from the Star Wars universe including Boba Fett, Ahsoka Tano and a surprise appearance of Luke Skywalker. Following the first season of The Mandalorian, Star Wars fans couldn't wait to find out what happened to Baby Yoda and his protector Din Djarin.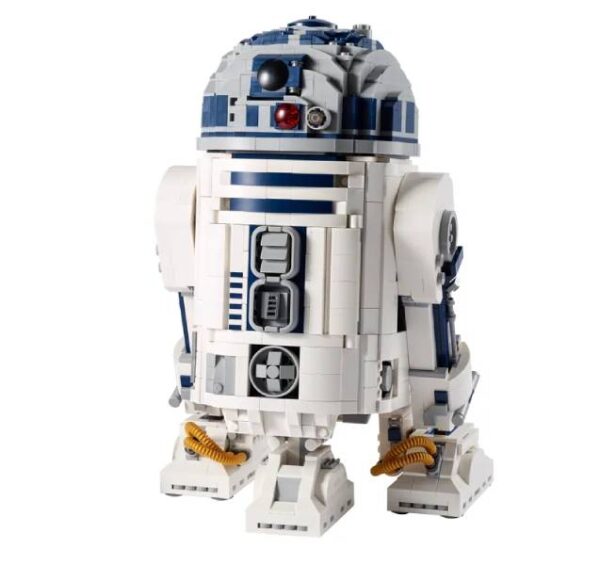 Are you looking for the best Star Wars LEGO sets available now? We have collected these awesome Star Wars gifts to build and collect. These collectable Lego Star Wars sets have been highly sought after by fans of Star Wars who also love to build and display scenes from their favourite Galaxy Far Far Away.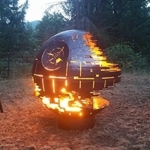 Make your garden the envy of all your friends with this Custom Designed Death Star Fire Pit. Woodburning Firepit…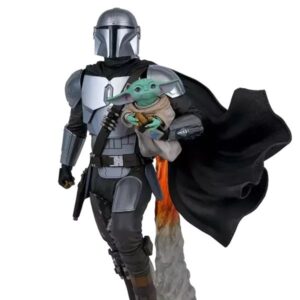 The Mandalorian TV show is set in the period between the original trilogy and the sequel trilogy. We see a galaxy following the events of Return of the Jedi when the Empire fell and before The Force Awakens which introduced the rise of the First Order. The lead character is Din Djarin, a lone bounty hunter of the Mandalorian race. Referred to as Mando, Djarin is recognisable as remaining always beneath his iconic Beskan steel helmet.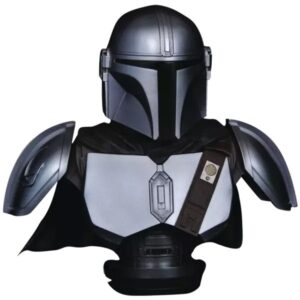 The Mandalorian and Jedi have been historical enemies throughout lore from many Star Wars publications. However, when these books, video games and comics were reduced to non-canon status, fans were curious about whether this mythology would return within the current Disney and Lucasfilm narrative.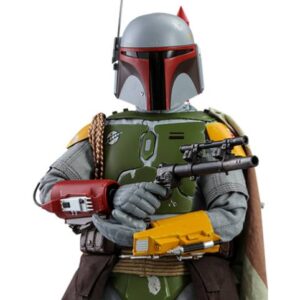 The Mandalorian has become a fan favourite in the Star Wars universe. But for many fans new to Star Wars, the history of Mandalorians in the Star Wars movies is unclear. This article seeks to answer the question: Are Mandalorians In Star Wars Movies?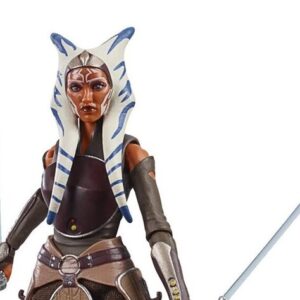 The Star Wars Black Series are highly collectable six-inch figures from Hasbro. Inspired by characters from classic and modern Star Wars Movies and TV shows, these awesome action figures build-up to create a full cast to recreate our favourite scenes. The high quality and versatility of the figures, make them collectable for kids as well as serious Star Wars collectors.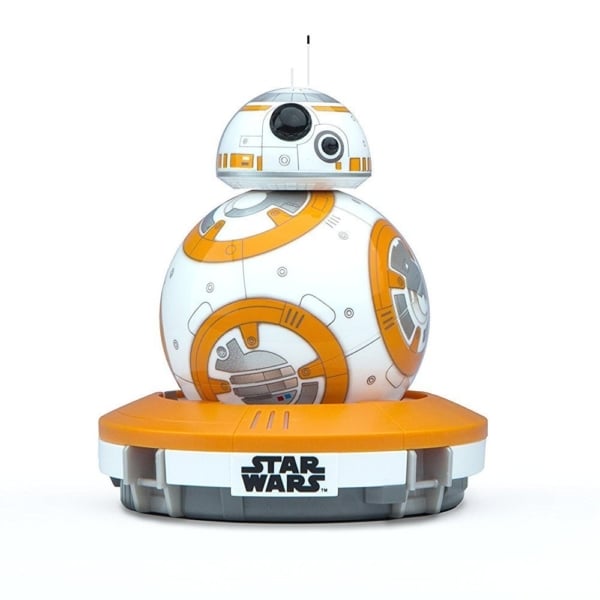 [amazon_link asins='B071V56Q89′ template='ProductAd' store='hexagongraphi-21′ marketplace='UK' link_id='6e0a3b6e-3063-11e8-bc34-b94cd2c84f9f'] BB-8 App Enabled Droid If you are a Star Wars fan, you…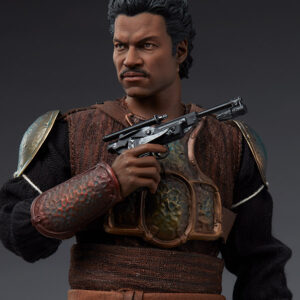 If you are a fan of Lando Calrissian from the Star Wars movies, then this sixth scale figure based on the iconic character from Star Wars: Episode VI – Return of the Jedi will be a must have for your collection. This Lando Calrissian statue stands at approximately 12 inches tall making a big impression.
Check out these amazing Princess Leia Gifts for Star Wars fans . If you know a Star Wars…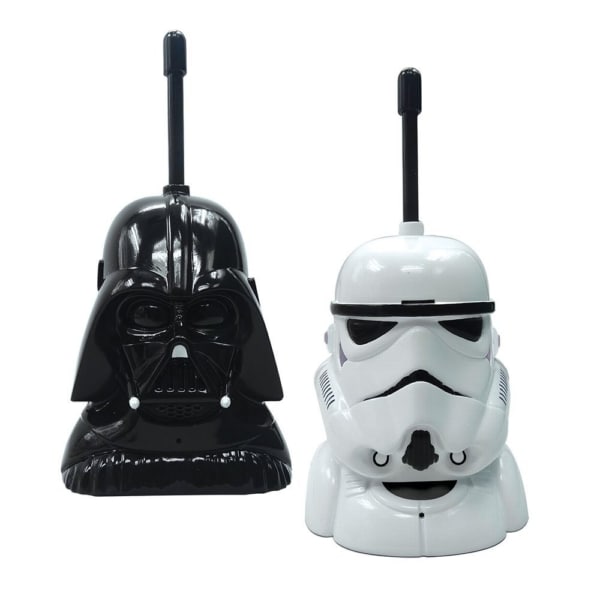 Kids will have hours of fun with these Star Wars walkie talkies. Featuring Darth Vader and a Stormtrooper,…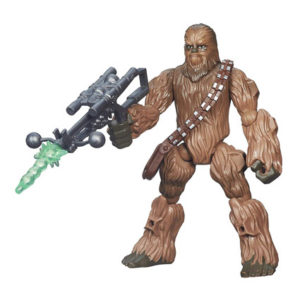 Do you collect Hasbro Star Wars Hero Mashers? Now you can add this Chewbacca Star Wars Hero Mashers to your collection. Mix and match Chewie toy parts with other Hero Characters to create unique Star Wars mash-ups.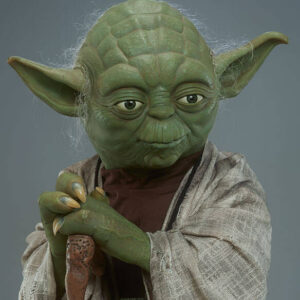 Are you looking for a Master Yoda life-size figure to impress your friends? This Master Yoda statue stands at 32 inches tall offering an inspiring Jedi presence in your room.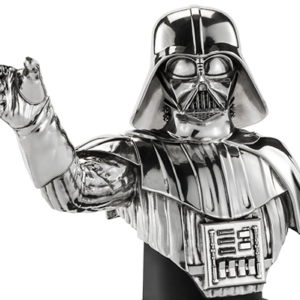 Any true Star Wars fan will love to own any of these incredible Royal Selangor pewter Star Wars collectible figures. From chess sets featuring your favourite Star Wars characters to cufflinks and flash drives, there is a pewter collectible for you.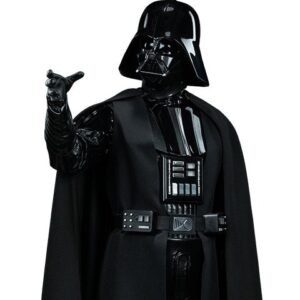 Are you looking for a Darth Vader Statue to impress your friends? This Darth Vader Legendary Scale Figure stands at 46 inches tall making a truly powerful impact.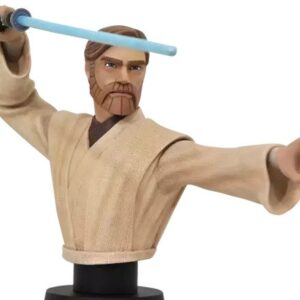 Collectors of Star Wars statues and busts have a wide range to choose from. If you are a fan of the Star Wars movies and TV shows, you will find some awesome figures inspired by the epic franchise. From Darth Vader and Jabba the Hutt to Yoda and Luke Skywalker, you will find lifelike statues and busts based on your favourite Star Wars characters.
Back to Top