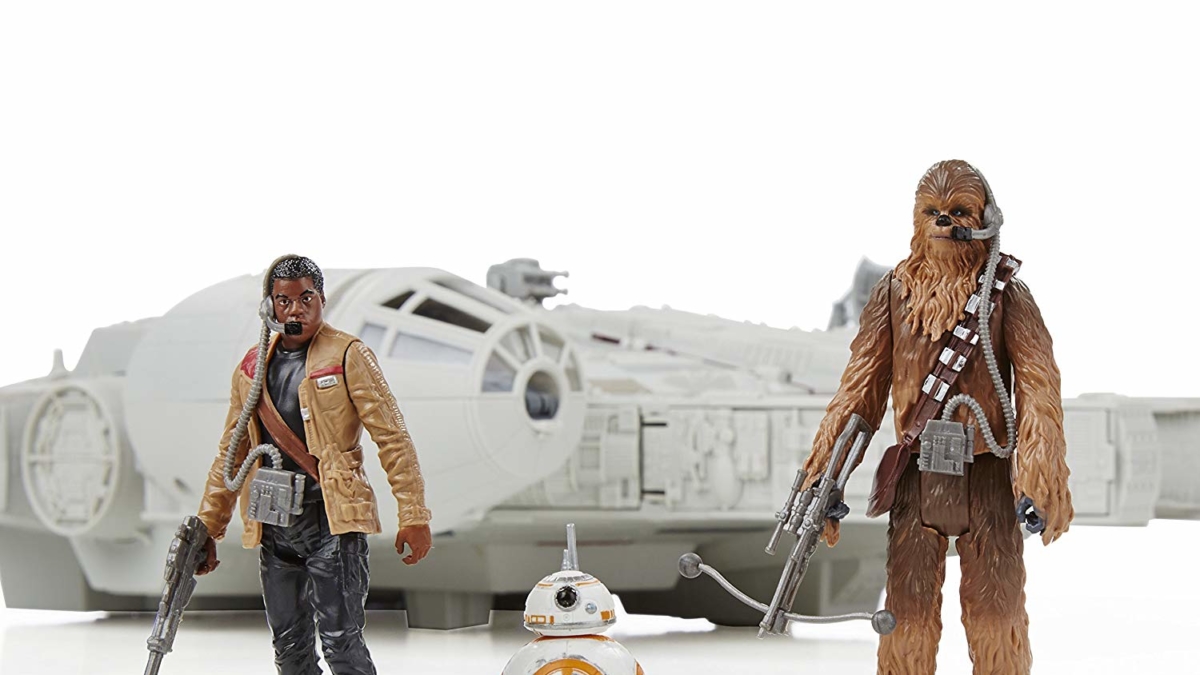 Star Wars The Force Awakens Battle Action Millennium Falcon
Hasbro Star Wars The Force Awakens Battle Action Millennium Falcon
Are you looking for an amazing Star Wars gift for your kids? This Battle Action Millennium Falcon With Shooting Darts will provide hours of fun.
Recreate your favourite scenes from Star Wars The Force Awakens with this Battle Action Millennium Falcon vehicle. Star Wars fans will love this Millennium Falcon toy which includes the following features:
Shoots 2 Nerf darts; Lights and sound effects
Includes Chewbacca, Finn (Jakku), and BB-8 figures
Recreate scenes from the Star Wars universe
Includes vehicle, 3 figures, 3 accessories, 2 Nerf darts, and instructions.
This amazing Battle Action Millennium Falcon toy includes three action figures: Chewbacca, Finn Jakku, and BB 8. The perfect gift for kids 4 and older. These Star Wars products are produced by Hasbro under license from Lucasfilm Ltd.