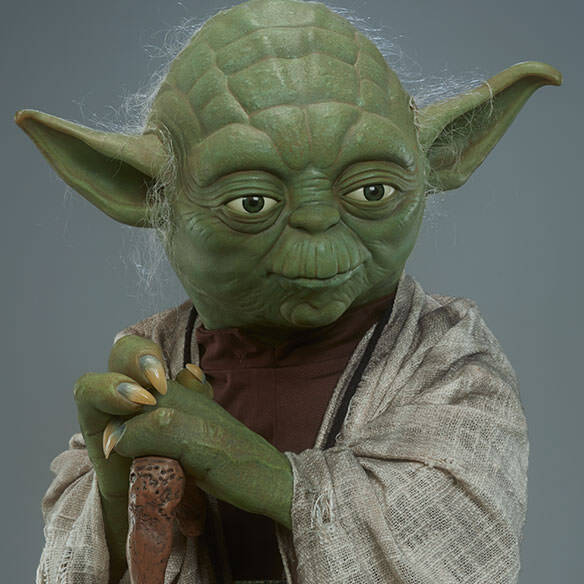 Master Yoda Life-Size Figure
Are you looking for a Master Yoda life-size figure to impress your friends? This Master Yoda statue stands at 32 inches tall offering an inspiring Jedi presence in your room.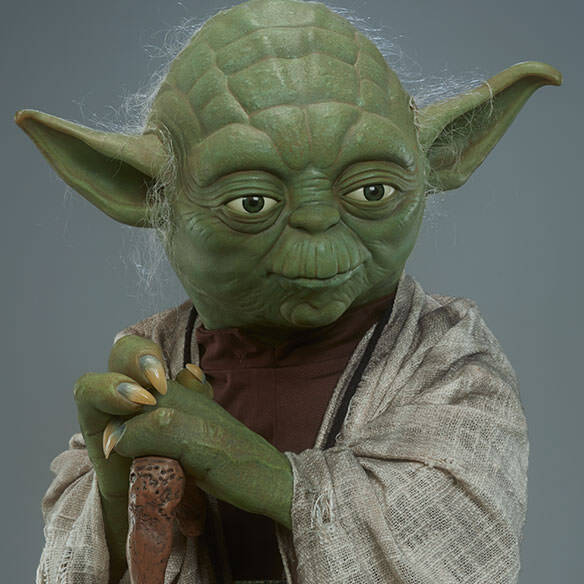 Description
Master Yoda Life-Size Figure
As Seen In
Star Wars: Episode V The Empire Strikes Back
Star Wars: Episode VI Return of the Jedi
Manufacturer
Sideshow Collectibles
Character
Grand Jedi Master Yoda
Statue
Life-Size Figure
Product Size
Height: 32″ (812.8 mm) | Width: 21″ (533.4 mm) | Depth: 21″ (533.4 mm) | Weight: 35.00 lbs (15.88 kg)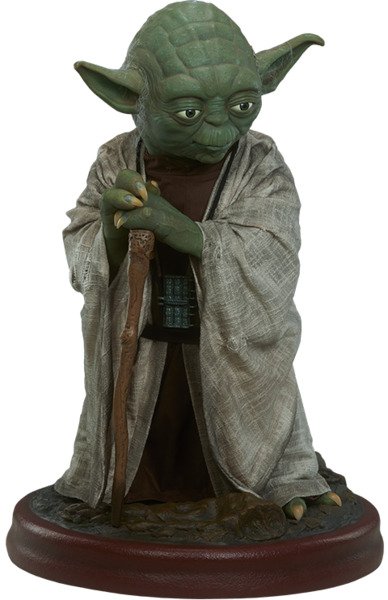 This life size statue of Grand Jedi Master Yoda captures Luke Skywalker's wise and powerful mentor in astonishing detail. Appearing at the age we see him in Star Wars: Episode V The Empire Strikes Back and Star Wars: Episode VI Return of the Jedi, Sideshow's artists have perfectly captured the magic of Frank Oz's original puppet.
Standing at 32 inches tall, Master Yoda wears his meticulously tailored Jedi robes, resting serenely against his cane contemplating the mysteries of the Force. The Dagobah themed environment base complete with colorful morp critter.
Capturing perfectly this Force-sensitive Grand Jedi Master, this life-size Yoda Star Wars statue is a must have for any Star Wars collector!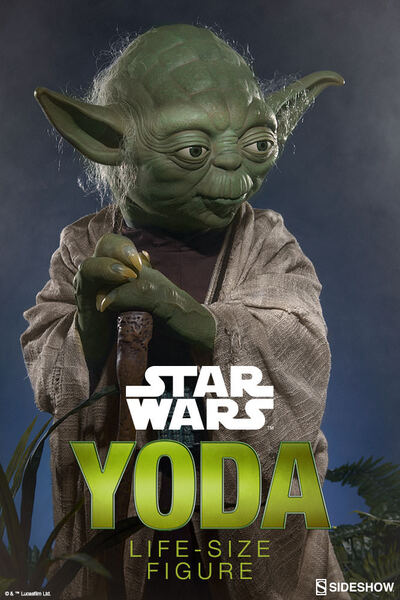 Continuing a much celebrated Star Wars collectible Life-Size collection, Sideshow has done an amazing job with this Yoda Life-Size Statue.
If you know someone who is a fan of the original Star Wars trilogy, this awesome statue will make a fantastic gift!
---
Who is Grand Jedi Master Yoda?
Master Yoda is a Force-sensitive male from a mysterious species. As a Grand Jedi Master he witnessed the rise and fall of the Galactic Republic which was followed by the rise of the Galactic Empire.
Revered for his wisdom and power, Master Yoda trained generations of Jedi. Despite being small in stature, Yoda ultimately served as the Grand Master of the Jedi Order.
Yoda lived through nine centuries of the Star Wars galactic history. He played integral roles in the Clone Wars and the training of Luke Skywalker which led to the rebirth of the Jedi.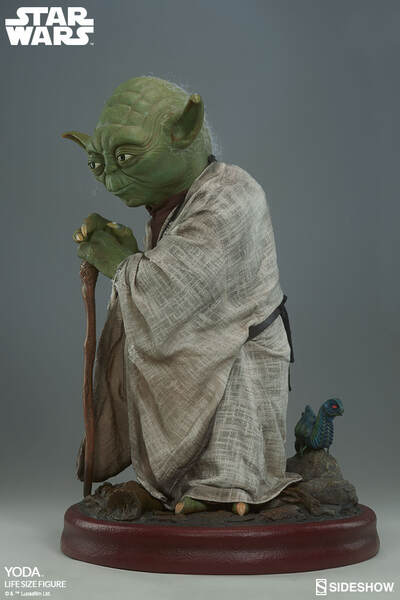 ---
If you loved this Master Yoda life-size figure, be sure to check out our page dedicated to Star Wars Statues and Busts.
We also have many more gift ideas for Star Wars fans on our Star Wars Gifts page.