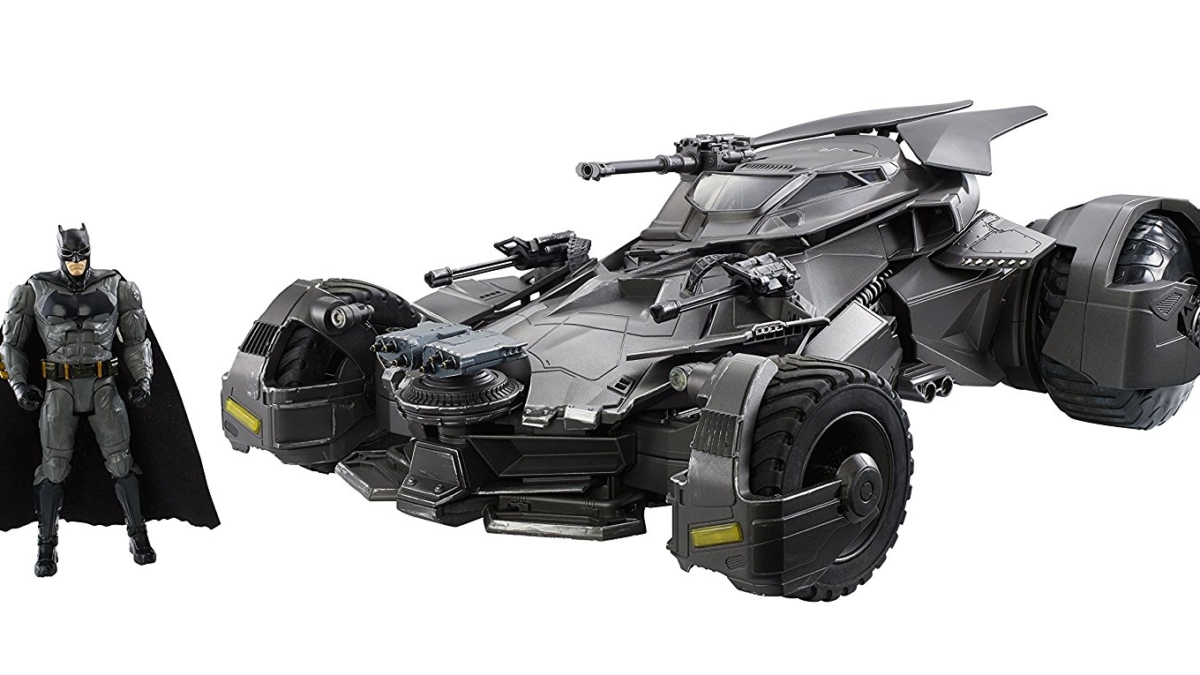 This awesome Remote Control Batmobile from Mattel offers fans of DC comics the chance to drive the most iconic vehicle from the Justice League movie.
If you know someone who loves Batman, this will make the perfect gift for kids and adult fans.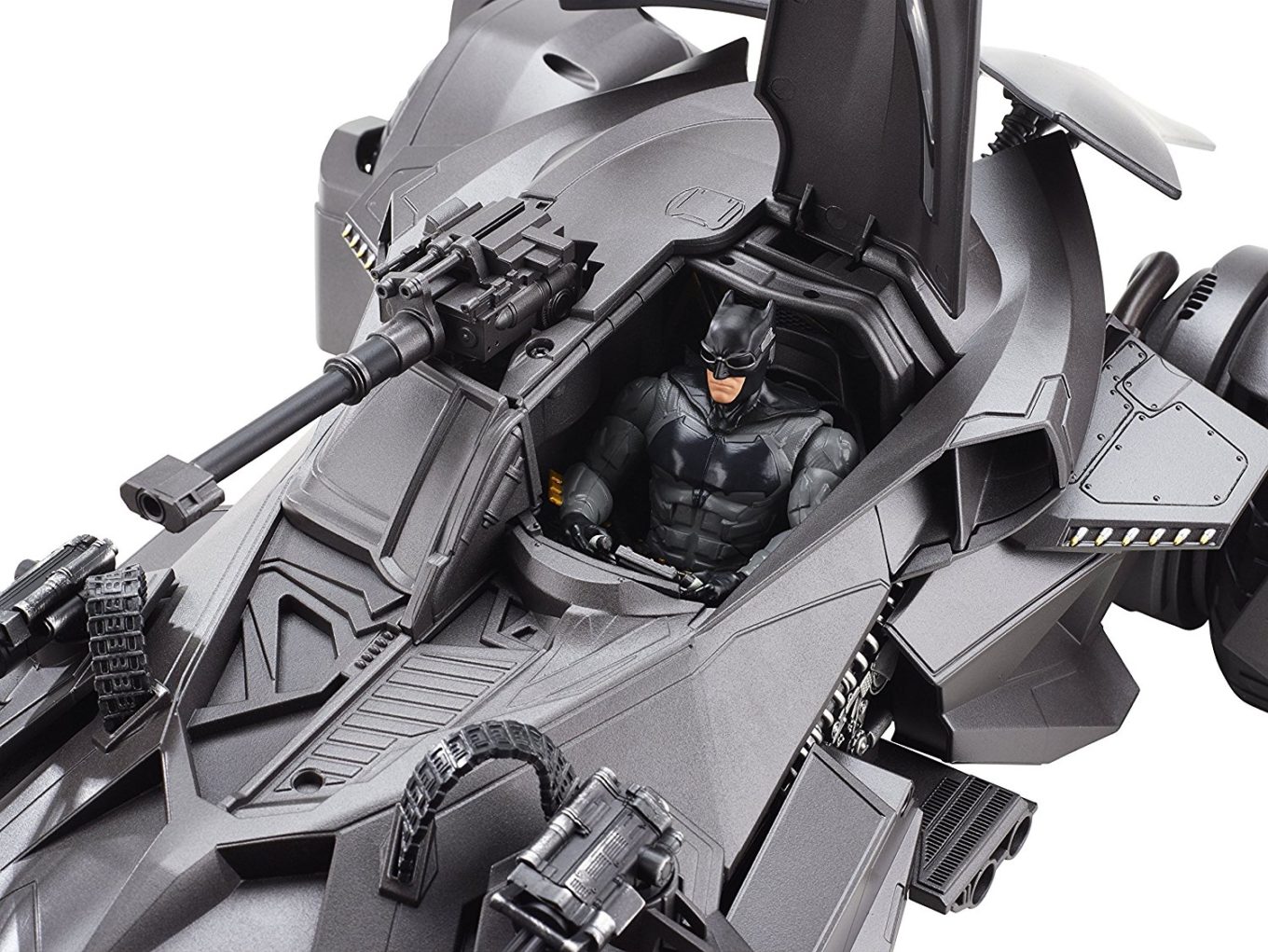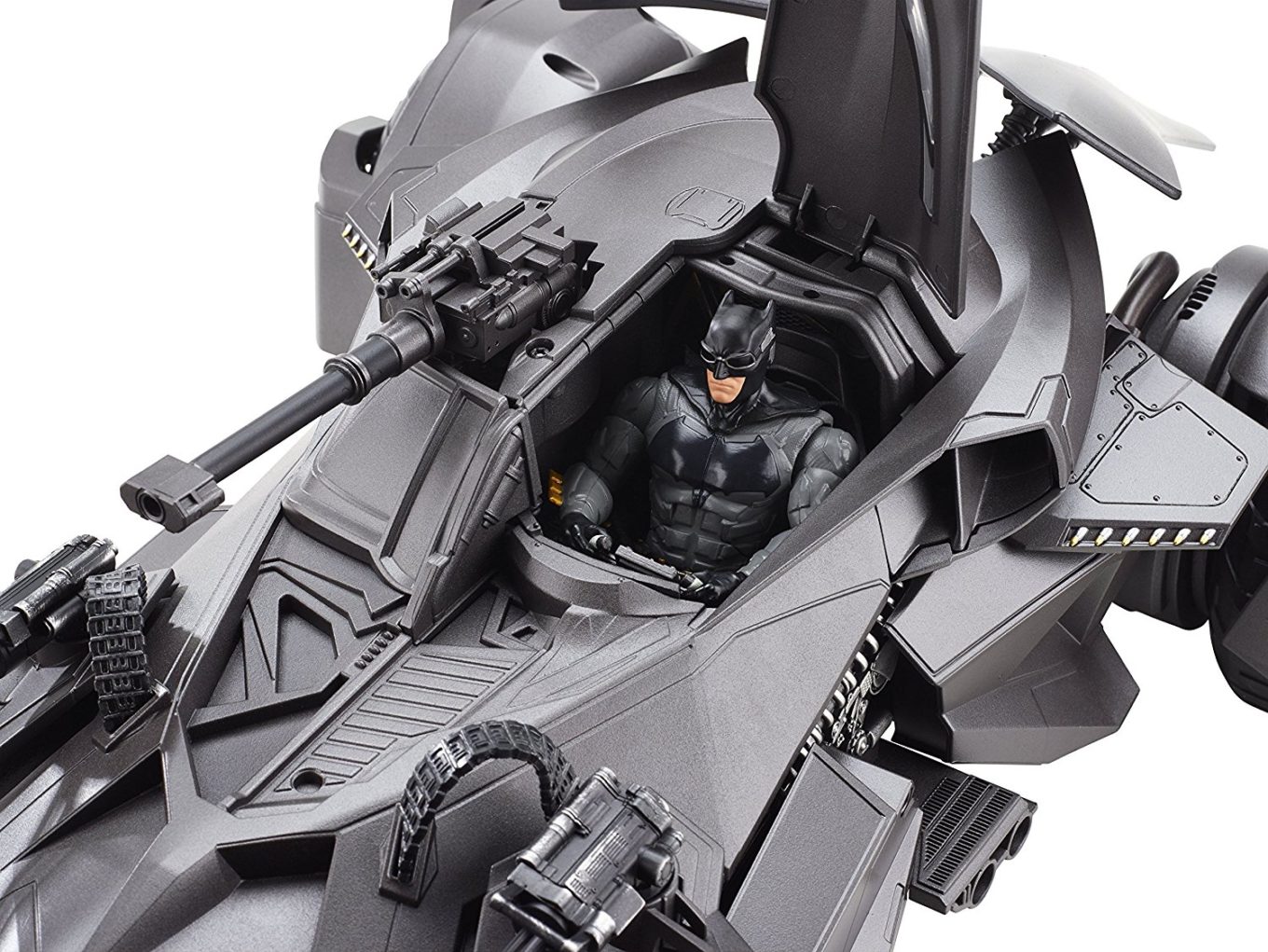 If you always wanted to race through the streets of Gotham fighting crime, now you can find out what it is like to be Batman driving his legendary Batmobile.
Justice League Ultimate Batmobile RC Vehicle & Action Figure
If you are a fan of DC Comics and the Justice League movies, you can drive like Batman.
You will love this remote control Batmobile from the Justice League movie. This 1/10 scale RC Batmobile includes a Batman figure.
Deluxe, remote controlled Batmobile with premium Justice League movie features
Interactive control with a smart phone app and driver's POV camera in cockpit
6 Inch scale Batman figure has body movements with arm that turns the wheel
Engine makes authentic sounds and smoke releases from the exhaust pipe
Four armored wheels roll and missiles move on hood of the car and fire

Mattel Ultimate Justice League Batmobile Vehicle + Figure
Not only can you drive Batman but you can see what he sees with a built in camera that transmits a POV movie to your smart phone.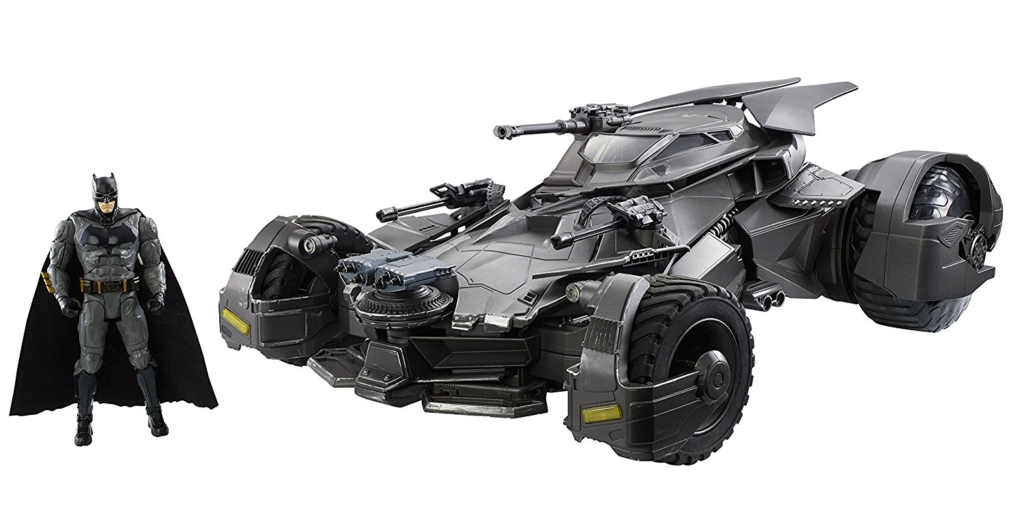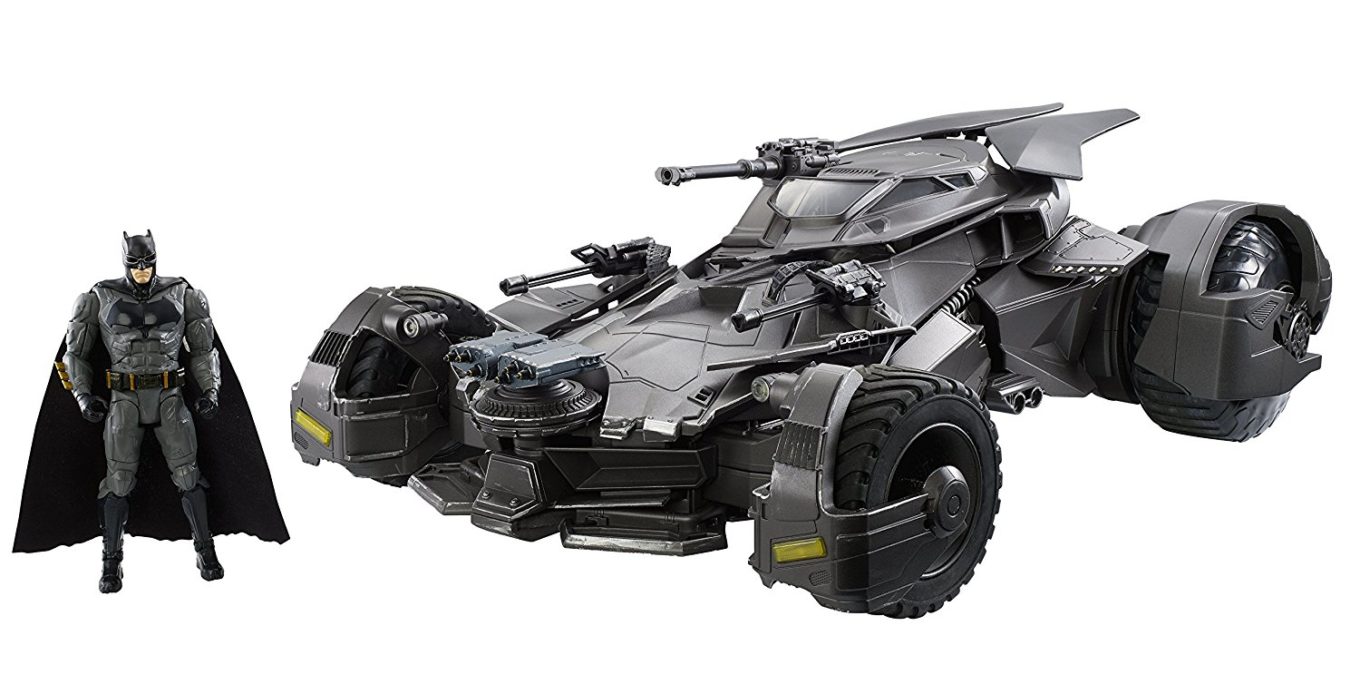 This really is the ultimate Batmobile.
Great paint and detail.
Incredible size.
Easy to assemble parts.
Fantastic features.
Fits the 6 inch batman figure very well inside the cockpit.
This is just so much fun for all ages.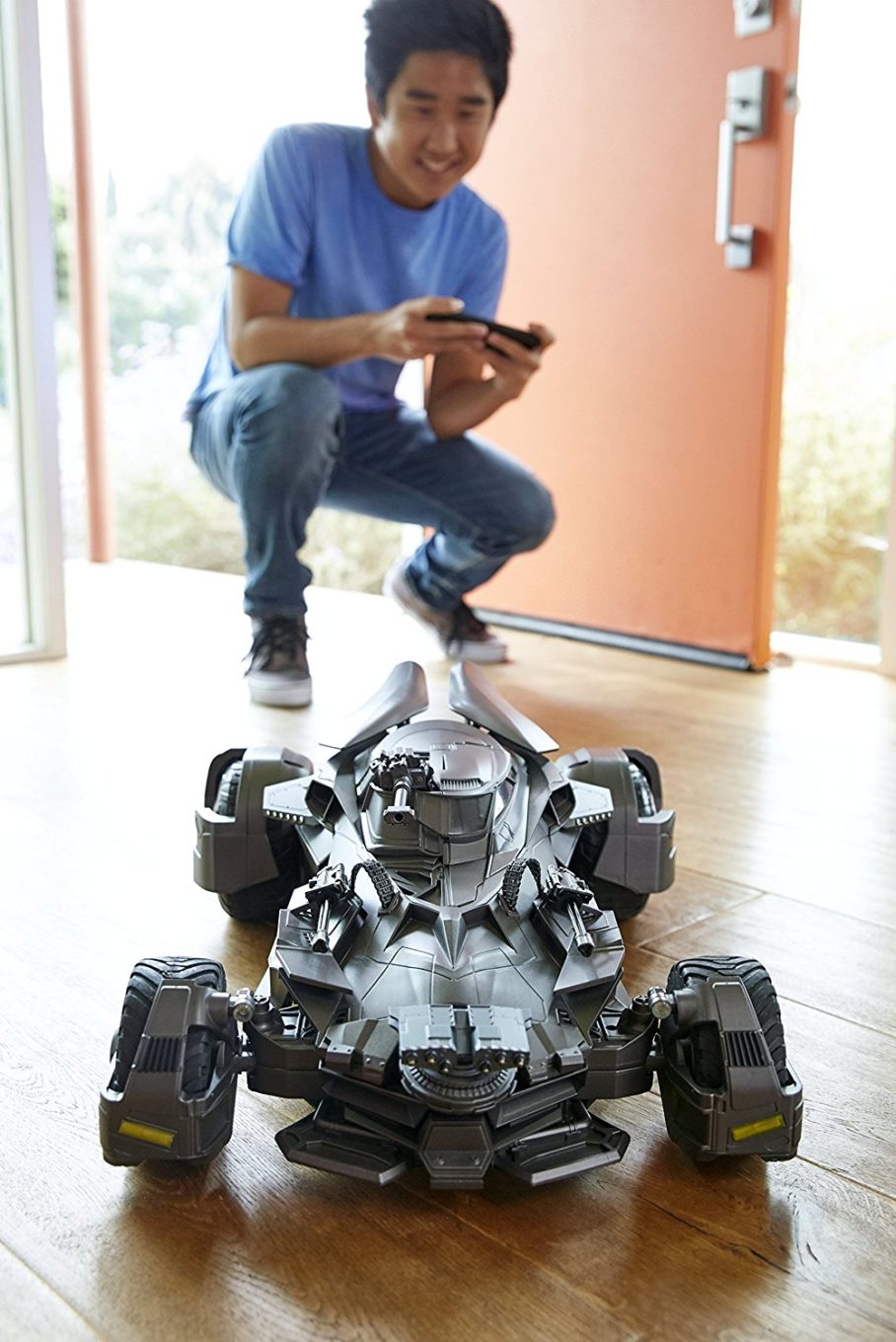 Are you as impressed? We are. You can check the price of the Justice League Ultimate Batmobile RC Vehicle & Batman Action Figure below.