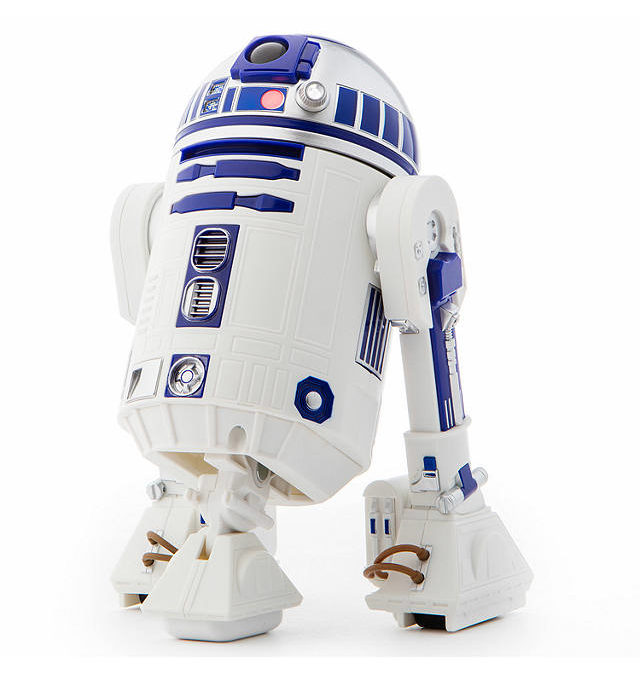 Sphero R2D2 Remote Control Droid
Everyone's favourite Star Wars Robot R2D2 is now available to own as Spero released this R2D2 Remote Control Droid.

This Spero app enabled droid can be controlled by your smartphone to explore your home. It is a perfect replica of the R2D2 droid from the Star Wars movies and includes sound effects from the films.

This charming app enabled droid holds all of the charm of the R2D2 that we have all come to know and love. You can even watch the Star Wars movies with this Artoo robot and it will react to it's favourite scenes.
Own Your Own R2D2 App Enabled Droid
If you always wanted R2D2 as a companion, now you can. This amazing App-Enabled Droid by Sphero allows you to control your own R2D2 droid through your smartphone.

Authentic Movement – Drive R2-D2 with your device, go from bipod to tripod stances, or trigger emotive waddles.
Holographic Simulation – Explore the Star Wars galaxy, roam iconic ship interiors, and more.
Droid to Droid Experience – Watch R2-D2 interact with other Sphero Star Wars App-Enabled Droids.
Watch With Me – View films from the Star Wars saga with R2-D2 reacting by your side.
Integrated Speaker & LEDs – Sounds come right from R2-D2, and front and rear lights are fully functional.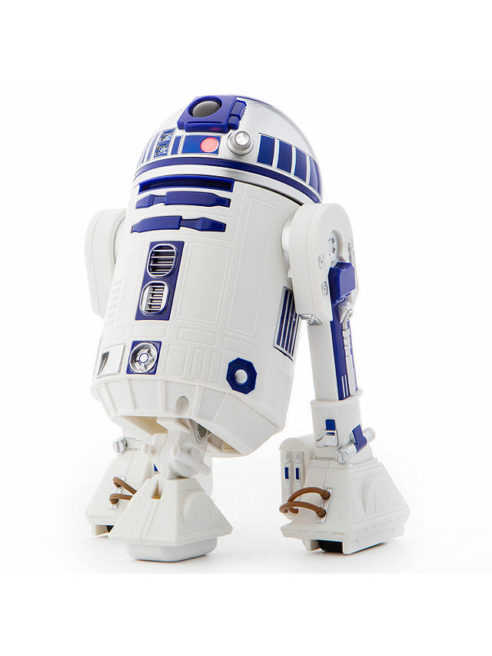 ---
Read our feature article: Star Wars Gifts for Kids. Find more ideas to treat the Star Wars geek in your life. Star Wars gift ideas for birthdays and Christmas.