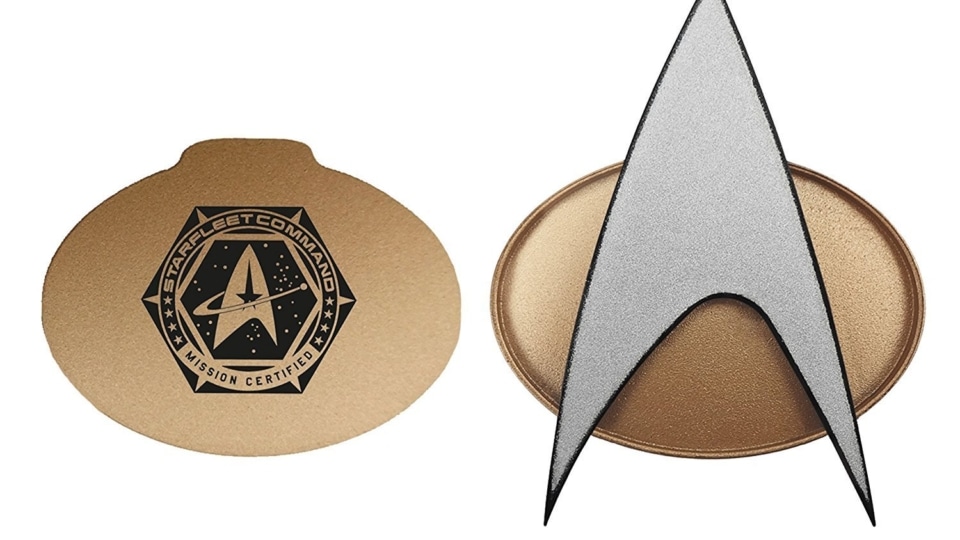 TNG Bluetooth Star Trek Communicator Badge
With this Star Trek communicator badge you will feel like you are living in the future.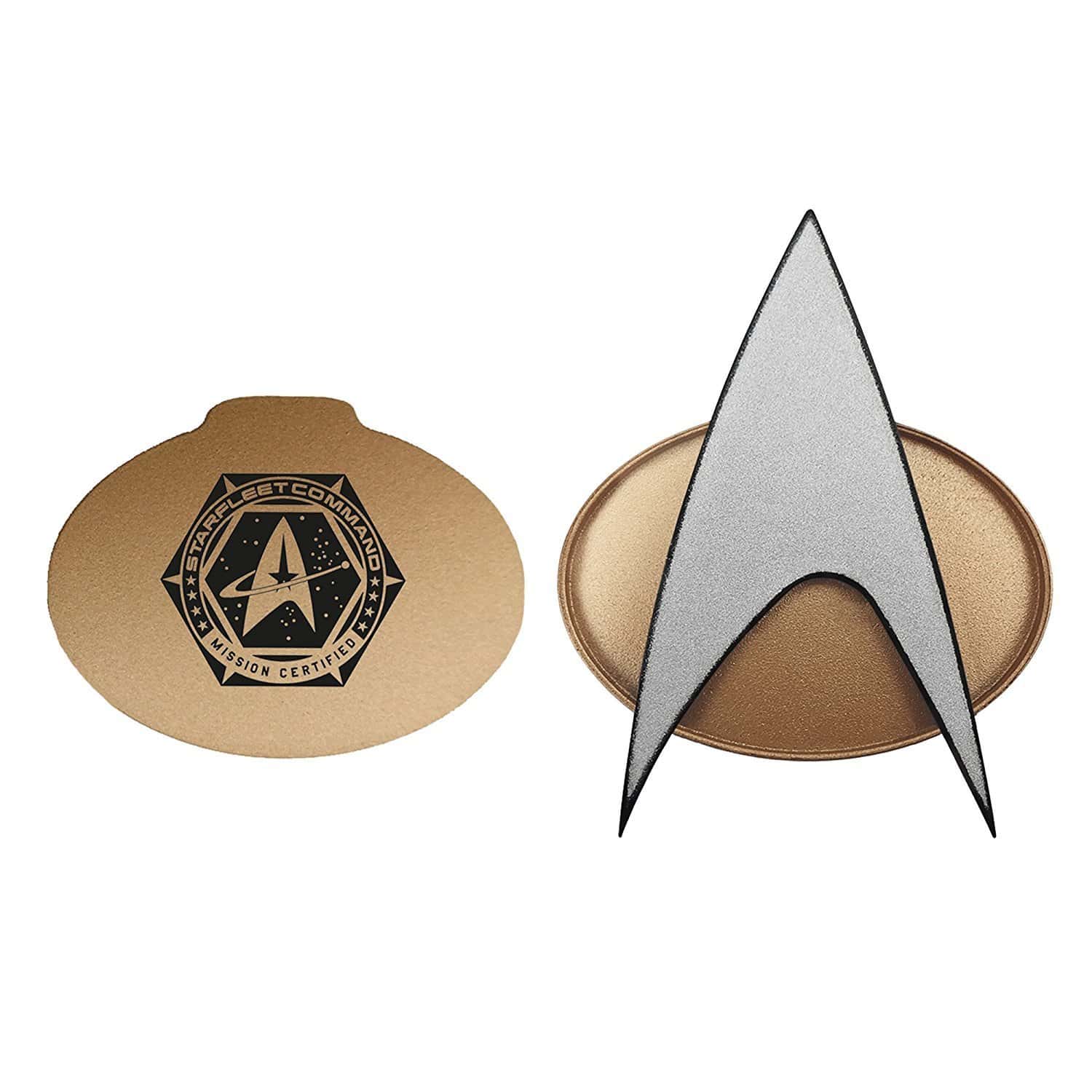 Using bluetooth technology, this replica of the The Next Generation Starfleet badge offers the sounds and look of your favourite sci fi show.
The ComBadge connects to all phones or tablets that have Bluetooth (Bluetooth v4.2 compliant).
It features a built-in Microphone and Speaker for phone calls and music playback.
Strong magnet backplate so no holes
TNG Starfleet Communicator Badge With Sound
No Star Trek Uniform would be complete without this Star Trek TNG Starfleet Communicator Badge.
Over 30 foot Bluetooth "Badge to phone" range. The ComBadge features an accurate on-screen matte gold with black outline & silver delta plate.
High quality ABS & Zinc materials. 1mm thinner profile. Batteries: Rechargeable Lithium-ion (2 hours constant usage / 48 hours Cos-play mode). Charges via micro-USB cable (included).