Super Realistic Daenerys Targaryen figure by Threezero
Game Of Thrones: Deluxe Action Figure: Daenerys Targaryen 1/6 Action Figure 26 cm by ThreeZero / ThreeA Toys

Threezero Game of Thrones Collectibles
This amazing figure by ThreeZero / ThreeA Toys is a highly collectable 26.0cm replica of Daenerys Targaryen from Game of Thrones.
The figure includes three sets of changeable hands along with accessories including Kraznys' Whip. The figure is accompanied by a detailed resin dragon.
Daenerys Targaryen is The Mother of Dragons from the awesome TV show Game of Thrones.
Born on Dragonstone, and taken into exile as a baby, it is the quest of The Dragon Queen to regain her place on the Iron Throne.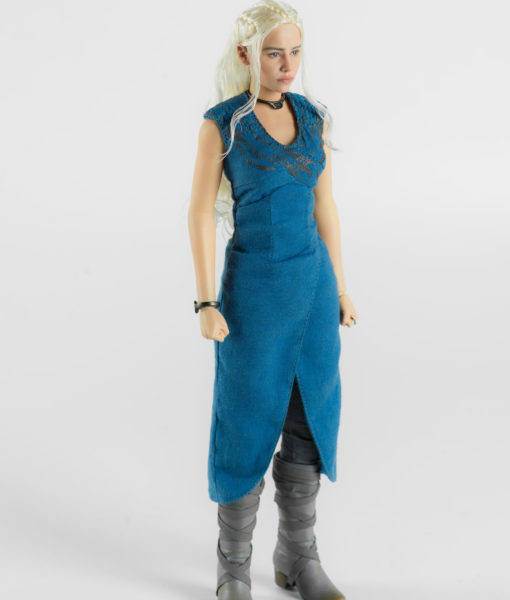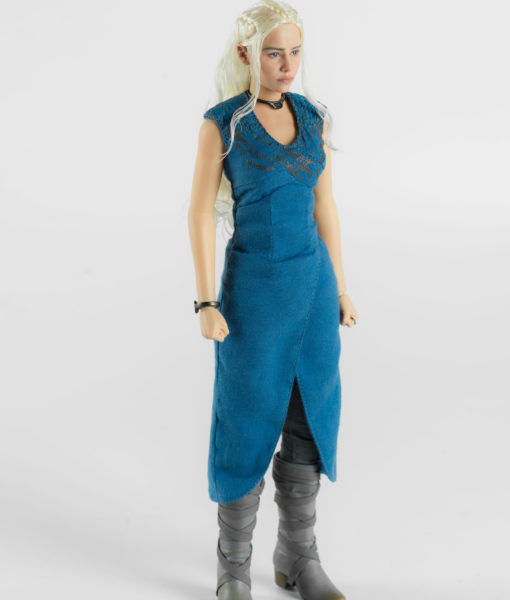 Daenerys Targaryen has a number of titles these include:
Queen of the Andals, the Rhoynar, and the First Men
Protector of the Seven Kingdoms
Khaleesi of the Great Grass Sea
Lady of Dragonstone
Queen of Meereen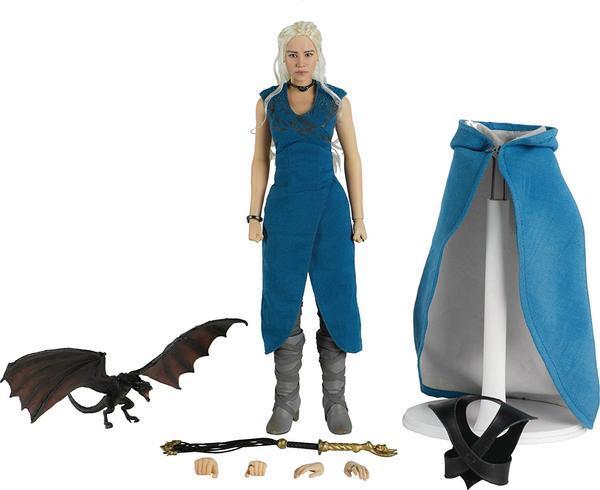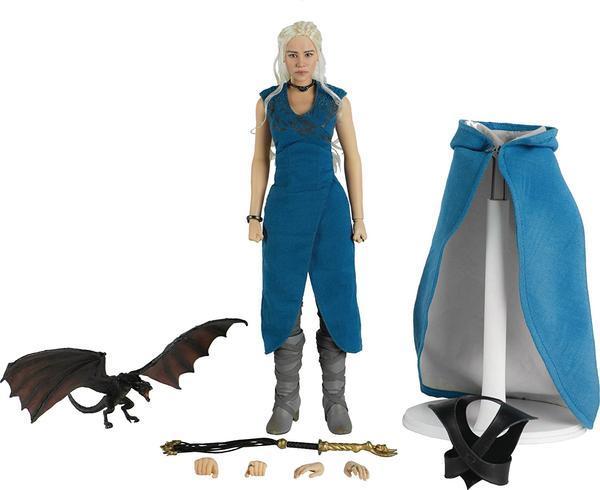 I Want This Daenerys Targaryen Statue
Throughout the show, Daenerys Targaryen builds up her army and frees slaves who become her loyal followers. She is also known by the following names:
Daenerys of the House Targaryen, the First of Her Name
Daenerys Stormborn
Dany
The Unburnt
The Breaker of Chains
The Mother of Dragons
Mhysa
The Queen Across the Sea
The Silver Queen
The Dragon Queen
The Princess That Was Promised
If you want to have the Dragon Queen in your Game of Thrones collection, you can buy this collectible Daenerys Targaryen acton figure below.