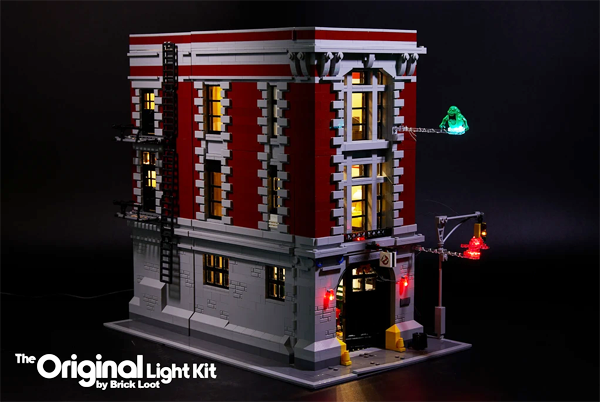 Ghostbusters Headquarters Lego LED Lights
Make your Ghostbusters Headquarters glow with these Lego LED Lights.

If you are a Ghostbusters Lego fan, there is a good chance that you have built this amazing Lego Headquarters 75827.
This amazing replica of the Firehouse Headquarters lets you play with 9 minifigures based on characters from the Ghostbusters movies.
Check out this video by Brick Loot for the LED lights for the Lego Ghostbusters Firehouse Headquarters
Now your Ghostbusters Lego Firehouse Headquarters display can look even more impressive with LED illumination.
Light up the interior as Peter Venkman, Raymond Stantz, Egon Spengler, Winston Zeddemore prepare for their next adventure.
Add illumination to the 3 Lego ghosts haunting the outside of the Headquarters.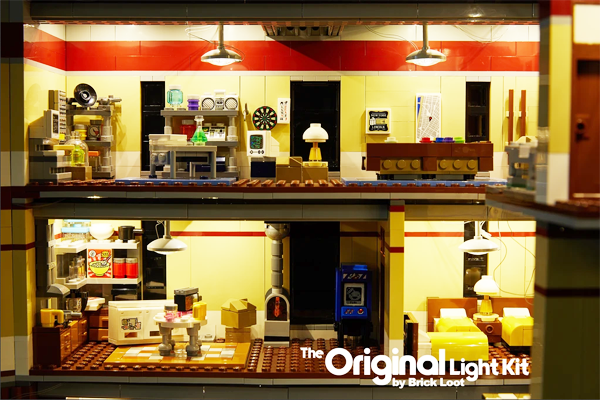 If you have built the Lego Ghostbusters Firehouse Headquarters 75827 then this will transform your display.
Add these awesome, custom built LED lights for your Lego set by following the link below.
---
LED Lighting Kit for LEGO Ghostbusters Firehouse Headquarters 75827
This LED Lighting Kit from Brick Loot lets you illuminate the iconic Ghostbusters Firehouse Headquarters 75827.
Allow your LEGO replica of the Ghostbusters Firehouse Headquarters from the 1984 movie will come to life.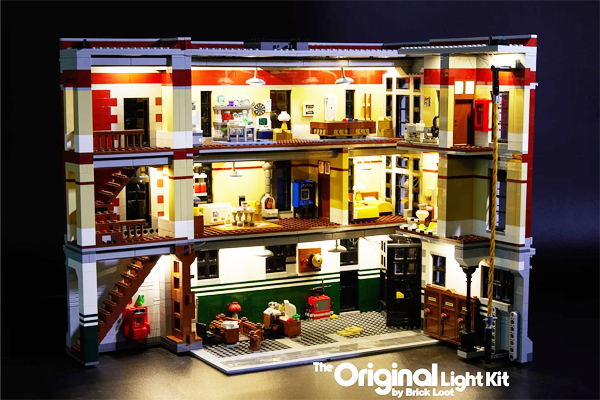 Help your LEGO Ghostbuster minifigures capture the glowing Slimer and the pink and blue ghosts at night with these custom built LED lights.
Following a ghost hunt, the Ghostbusters can now take samples of slime to the lab for analysis at night when you install our custom light kit!
Add hours of play with LEDs that illuminate the ghosts and the full 3-story interior and exterior of the Firehouse!
Whats in the Lego LED Kit?
This Brick Loot LED Kit is low voltage and uses 2 USB plugs to illuminate the LEGO Firehouse Headquarters and 3 battery bricks to illuminate the ghosts.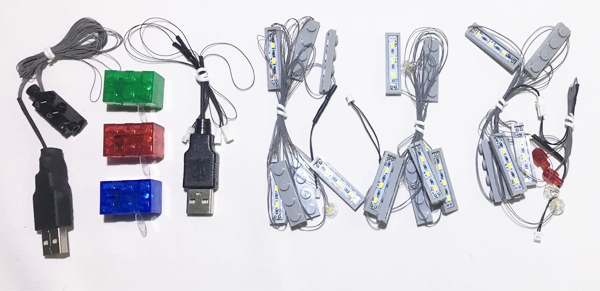 To Power the Firehouse LEDs:
LEGO Ghostbusters Firehouse Headquarters 75827 Set not included.
Our light strings easily connect to the USBs with mini plugs.
Simply connect the mini plugs to the end of the USB wire
Insert the USB plug into any 1, 2, or 2.4 amp USB-powered 5V power supply or USB battery bank.
You can use a USB hub or switch to expand the number of USB ports.
Please remember there is a maximum of 50 LEDs per 1 amp port.
To Power the Ghost Battery Bricks:
Your bricks are ready to be illuminated – simply turn them on!
Each brick includes 2 AG3 batteries that can easily be replaced by an adult.
The battery bricks are compatible with LEGO and other major brand bricks and base plates.
Simple plug and play instructions with detailed installation photos are available on the Brick Loot website.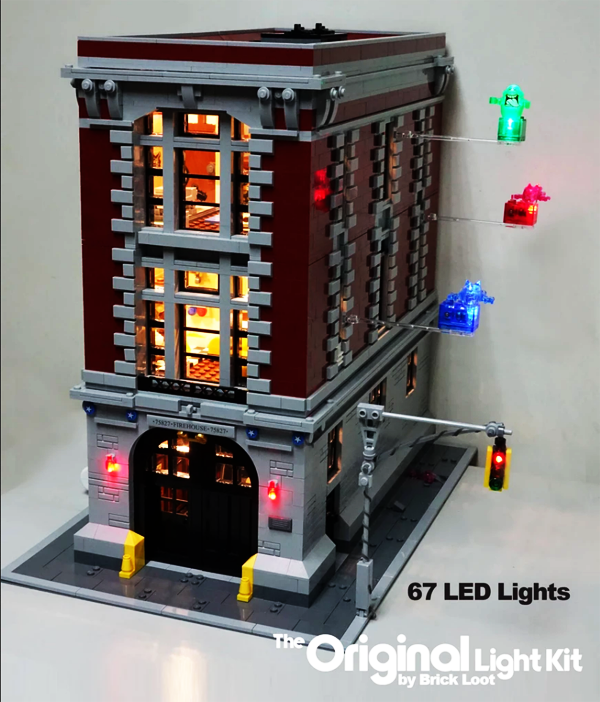 Are you ready to add these LED Lights to your Lego Ghostbusters Headquarters model? Get your LED lighting kit here.
---
If you liked this then check out more illuminated Lego sets in our article Incredible LEGO LED Lights.