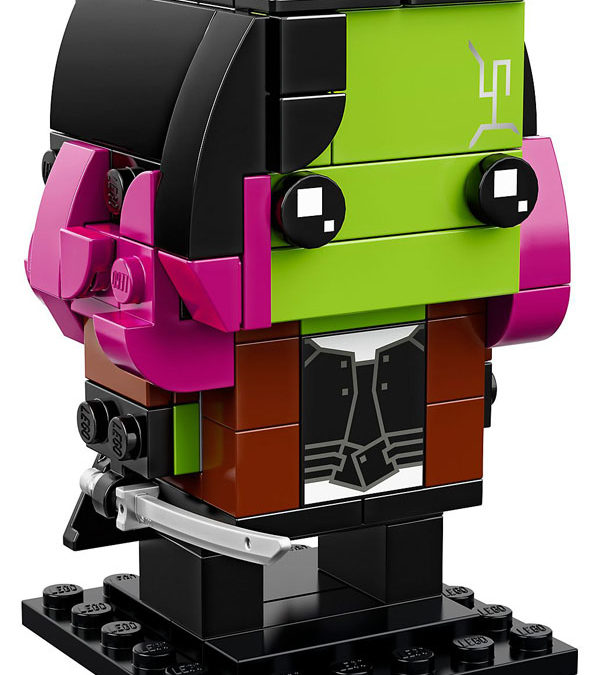 LEGO fans and fans of Marvel MCU will love this Gamora LEGO BrickHeadz set. It features our favourite Zehoberei assassin from the Guardians of the Galaxy team.
Each LEGO BrickHeadz construction character comes with its own buildable collector's baseplate.
Gamora figure stands over 2" (7cm) tall without baseplate.
Have fun growing your LEGO BrickHeadz collection with other super heroes from the blockbuster Avengers: Infinity War movie, and many more from your favorite films, TV series, games and comics.
Mash up your LEGO BrickHeadz construction characters to create super-cool hybrids or your own amazing characters.
Baseplate measures over 1" (4cm) square.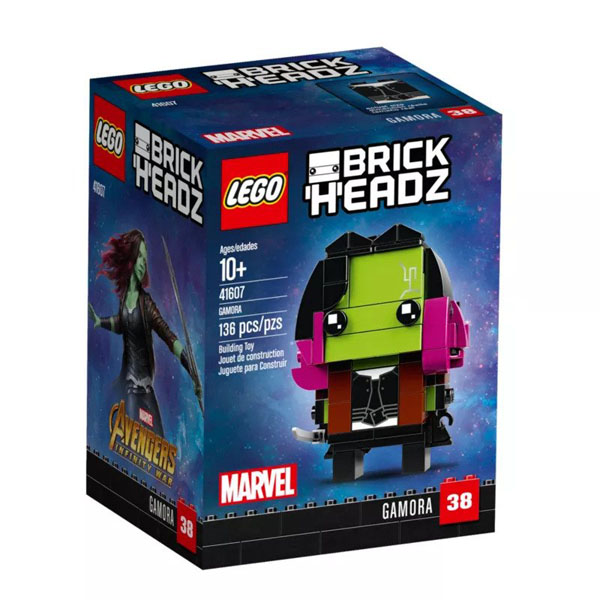 This LEGO Brickheadz Gamora features the Deadliest Woman in the Galaxy from the Marvel comics and the MCU. Build your own LEGO replica of Gamora from the MCU Avengers: Infinity War movie.
This LEGO BrickHeadz 41607 Gamora construction character is fun to build using colorful LEGO bricks that recreate all of her iconic details from the blockbuster Avengers: Infinity War movie.
Gamora features include green skin, dark pink hair highlights and black outfit.
Gamora also has a detachable sword and stands on a buildable collector's baseplate for easy display in your home, office or anywhere you like.
---
Download Building Instructions PDF here: Gamora 41607 LEGO Brickheadz
---
Check out more Gamora Gifts and merchandise here.
Find gifts for Guardians of the Galaxy fans here.
Read more about the Deadliest Woman in the Galaxy in our guide: Everything you need to know about Gamora.