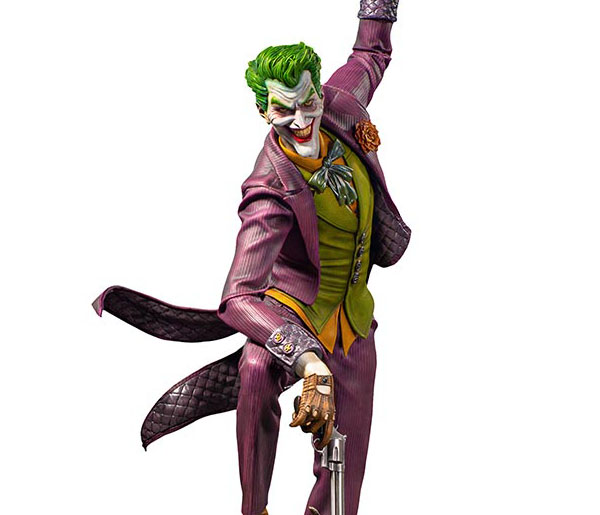 We love the manic detail of this Ivan Reis Joker Statue by Iron Studios.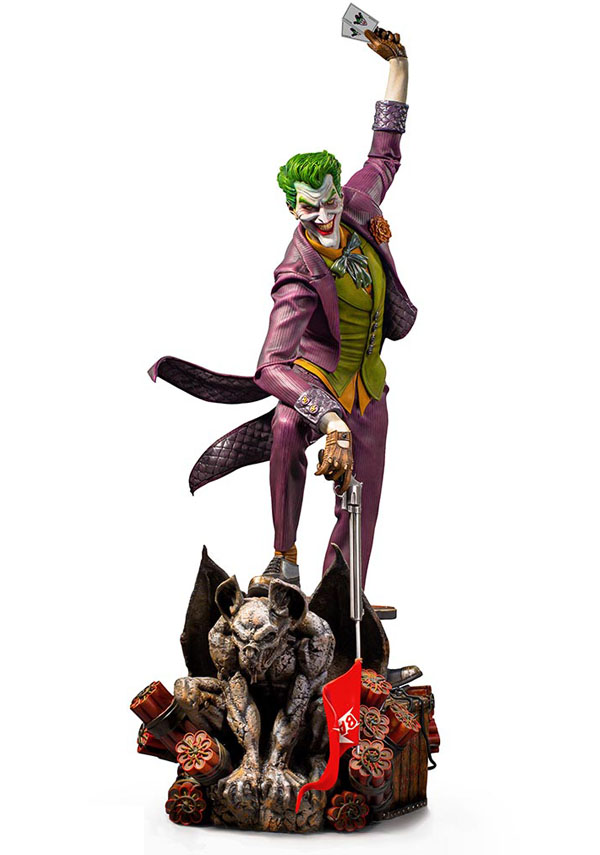 This 1:3 scale Joker statue was inspired by the artwork of DC comics illustrator Ivan Reis.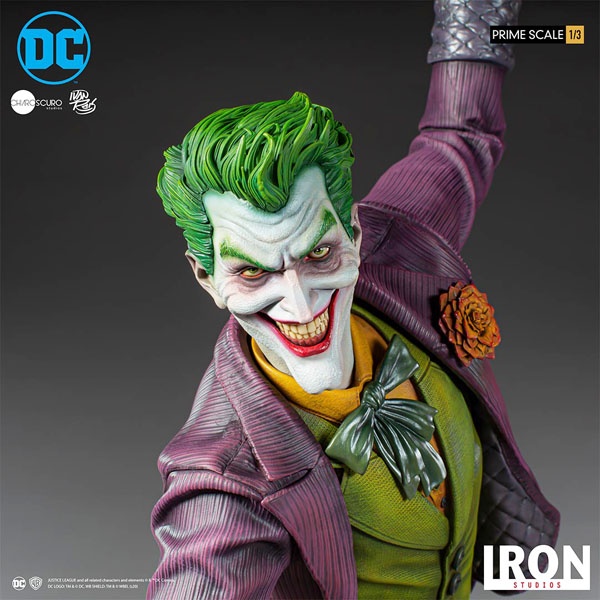 The details and expressions of The Joker in the sculp produce an intimidating stance by our favourite Batman villain.
Check out this video by Geek Freaks Philippines to see the statue promo.
Staue collectors can display this impressive statue with a choice of two Joker expressions.
Choose between the sinister grin on The Jokers face or a horrific Joker face stitched together following plastic surgery.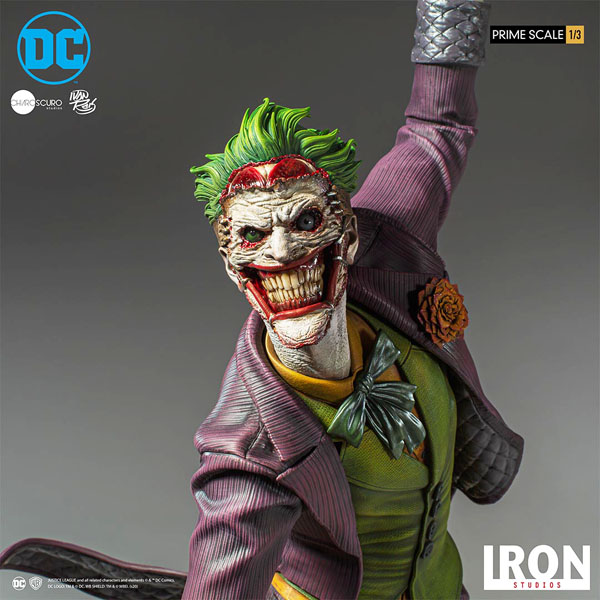 The interchangeable left hands offer the choice of The Joker holding a deck of playing cards or waving a cane in the air.
The right hand is also interchangeable offering a choice between The Joker holding a large mallet or a gun with a BANG! flag.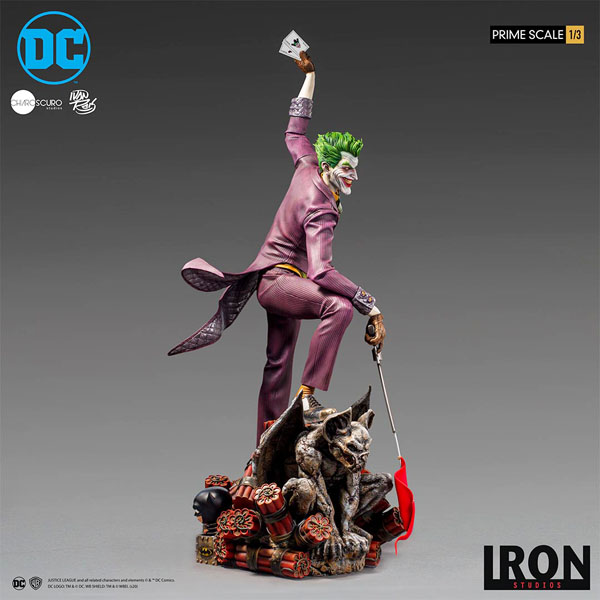 Are you ready to buy this amazing Joker statue to add to your collection?
---
Iron Studios 1:3 Scale Joker Statue
Based on concept art by Ivan Reis, Iron Studios presents The Joker Prime Scale Statue.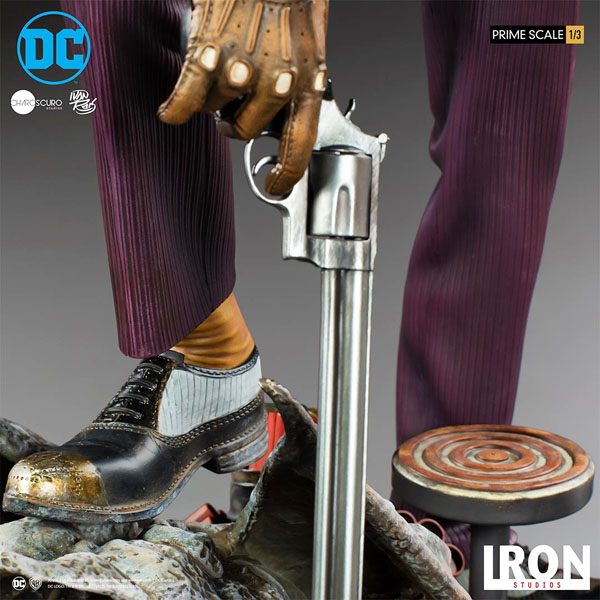 Standing over 30 inches tall, The Joker boasts impeccable detail and includes an additional interchangeable head as well as several hands. This statue features a hand-painted finish.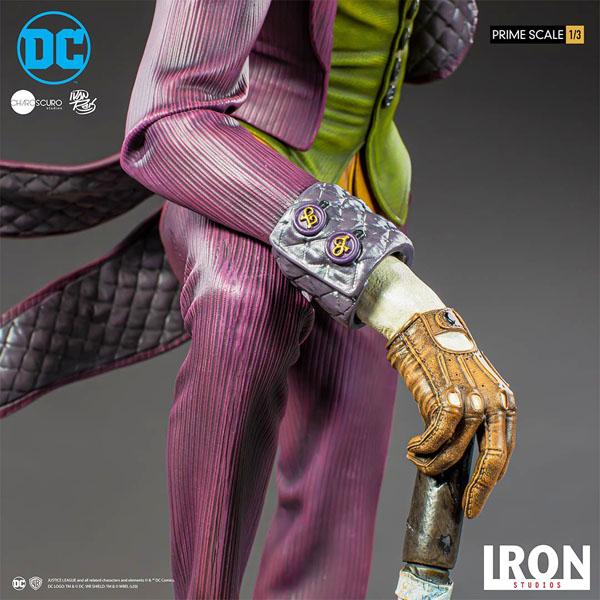 The Joker 1:3 Prime Scale Statue features:
Limited Edition
Based on concept art by Ivan Reis from DC Comics and Chiaroscuro Studios
Made in polystone
Hand painted
Includes Two interchangeable heads
Includes Two interchangeable left hands
Includes Two interchangeable right hands
Includes art print by Ivan Reis
Product Size
Height: 33.4″ (848.36 mm)
Width: 12.2″ (309.88 mm)
Depth: 15.7″ (398.78 mm)
The Ivan Reis Joker
Ivan Reis is a Brazilian comics artist known for his work on various comic books.
The artwork of Ivan Reis is featured in titles such as; Dark Horse Comics' Ghost, Marvel Comics' Captain Marvel, and DC Comics' Action Comics, Green Lantern and Aquaman series.
Since 2004 Reis has worked for DC Comics.
Titles he produced artwork for include: Action Comics, Teen Titans, Rann–Thanagar War, Superman, and Infinite Crisis. Reis also pencilled Green Lantern vol. 4 starting with issue #10 (May 2006).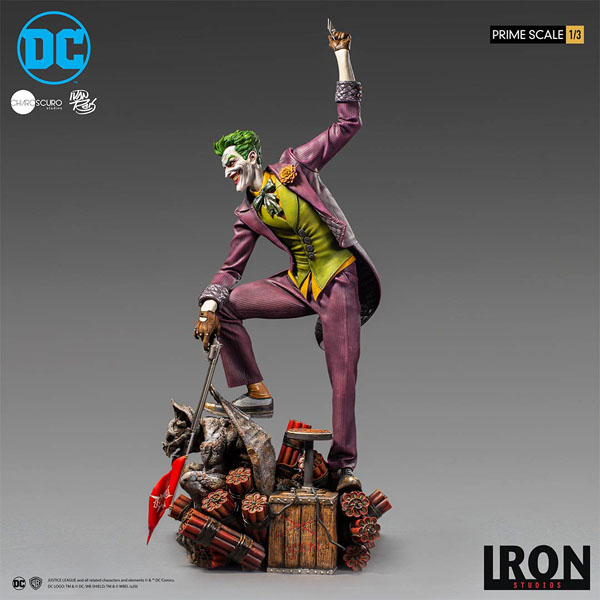 If you are impressed by this Iron Studios Ivan Reis Joker Statue, follow the link below to order one for your collection.
---
If love the Joker or collect Batman and DC statues, check out out our full guide to the Best Joker Statues and Busts.