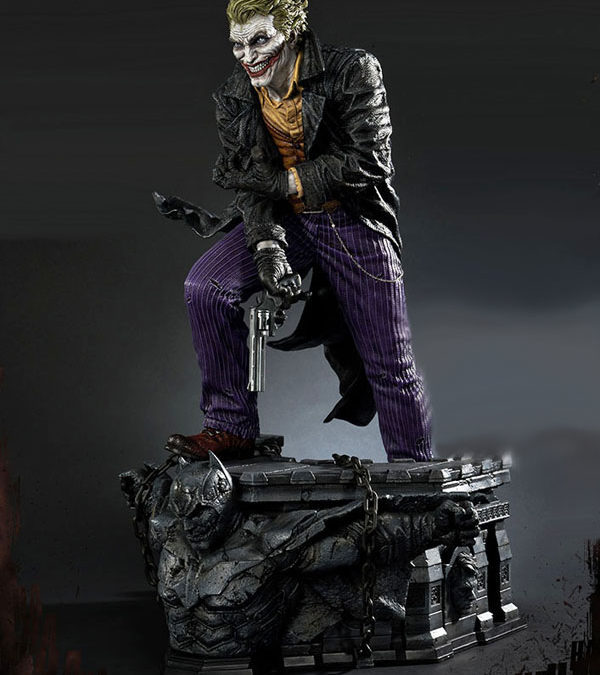 The Joker Lee Bermejo Statue
Based on the artwork by Lee Bermejo from the celebrated graphic novel "Joker," this statue harnesses the insane personality of Gotham's main villain.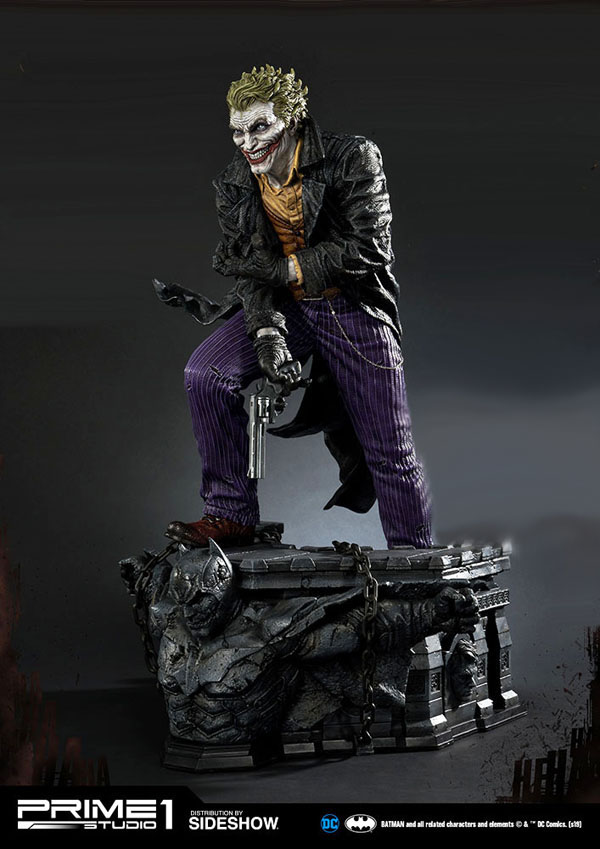 Prime 1 Studio have captured the dark personality of The Joker perfectly in this premium statue.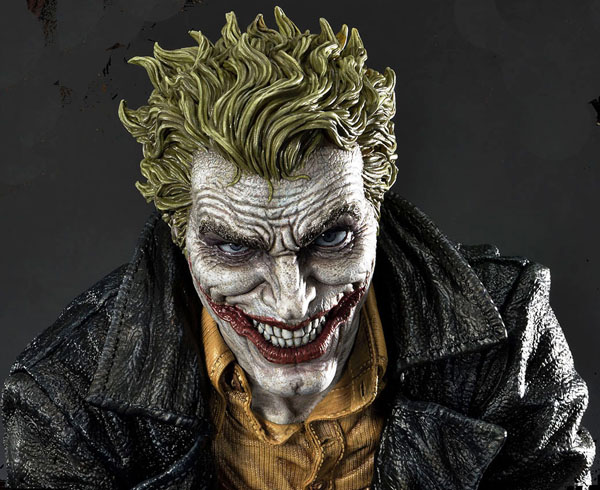 The statue allows you to swap out Joker's expression between two menacing expressions.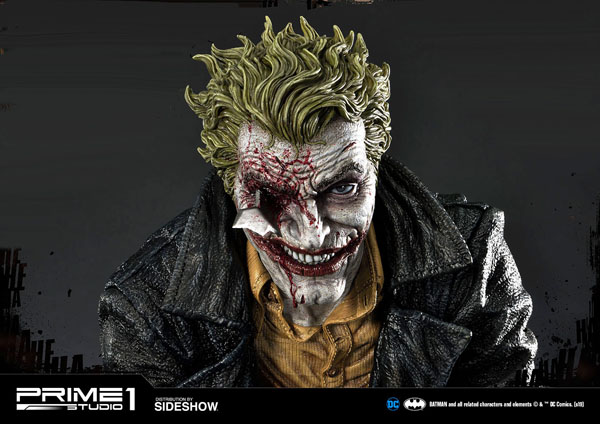 Choose between The Joker with his fiendish grin or the option with a piece of shrapnel in his eye.
You also get the option of adding the POP! flag to the barrel of his gun.
Check out this video of the Lee Bermejo Joker Statue At Winter Wonderfest 2019 by Batman Statue Collector.
If you can't wait to add this Joker statue to your collection, follow the link to order yours today.
---
Joker (graphic novel)
Joker is an American graphic novel published by DC Comics in 2008. Written by Brian Azzarello and illustrated by Lee Bermejo.
Lee Bermejo talking about Joker 2008 graphic novel.
The Joker graphic novel is based on characters from DC's Batman series, focusing primarily on the title character.
It offers a unique take on the Batman mythos, set outside regular continuity[citation needed] and narrated by one of the Joker's henchmen.
The miniseries Batman: Damned is a stand-alone sequel to the graphic novel.
The miniseries incorporats certain details, settings, and designs that hint at the two stories sharing a connected narrative.
---
Prime 1 Studio Joker Statue
Prime 1 Studio is excited to present the Joker Statue designed by the incredibly talented Lee Bermejo.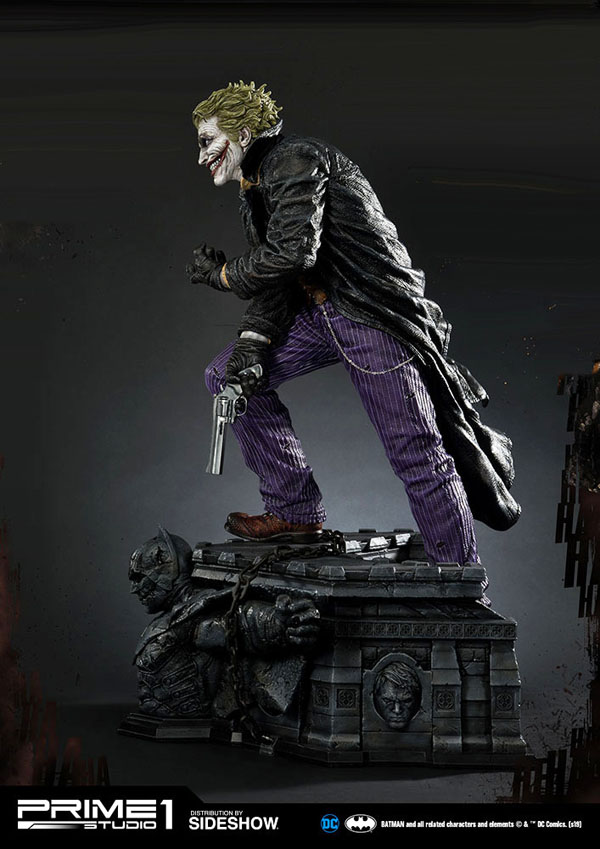 Bermejo is an American comics artist best known for his collaborations with writer Brian Azzarello including the Joker graphic novel.
Based on the iconic Batman villian from DC comics, this statue makes the perfect addition to any fan collection.
Size approximately 27.8 inches tall
Concept Design by Lee Bermejo
Designed themed base
Regular expression & damaged expression switchable portraits
Head stand
Lee Bermejo's Joker design is very dark with stunningly realistic features.
Even the base is specially designed by Mr. Bermejo. The base design shows Batman chained to a stone which gives the whole statue even darker look.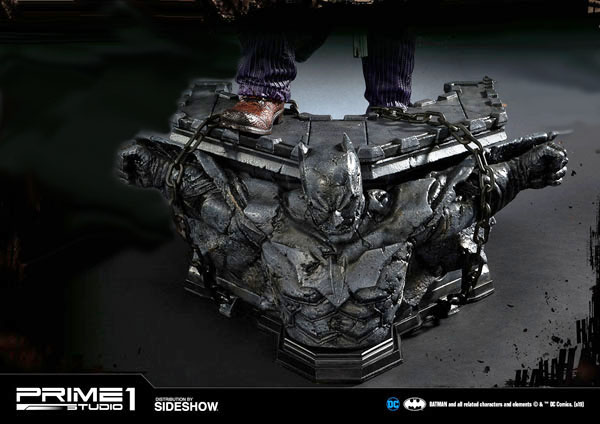 The Joker Statue includes two swappable portraits and one head stand.
Product size:
Height: 27.8″ (706.12 mm)
Width: 18.58″ (471.93 mm)
Depth: 17.4″ (441.96 mm)
If you collect Batman or DC comics statues, this will be the perfect addition to your collection.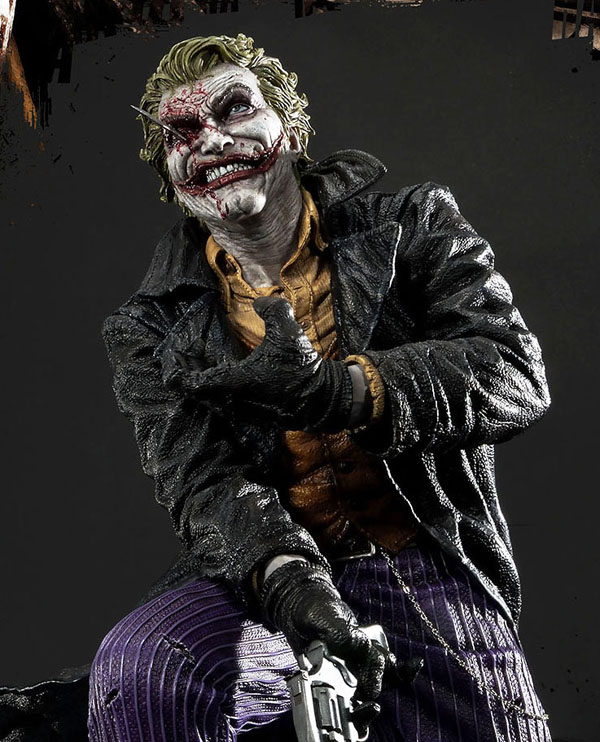 This statue is perfectly sculpted to recreate the sinister artwork of Lee Bermejo. Get your statue today.
---
If love the Joker or collect Batman and DC statues, check out out our full guide to the Best Joker Statues and Busts.