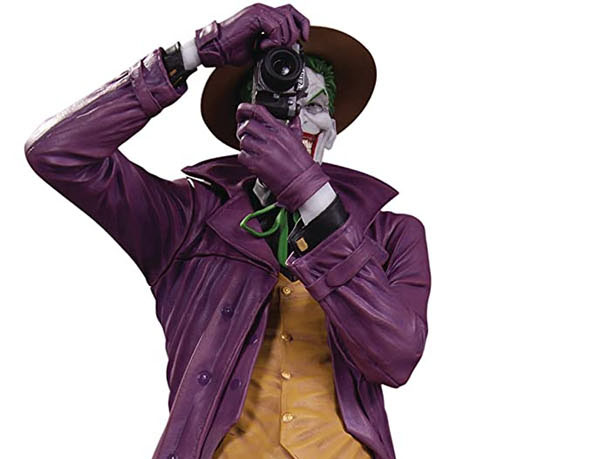 DC Designer Series The Joker Statue
The Killing Joke Statue of The Joker is part of the DC Designer series based on the artwork by Brian Bolland.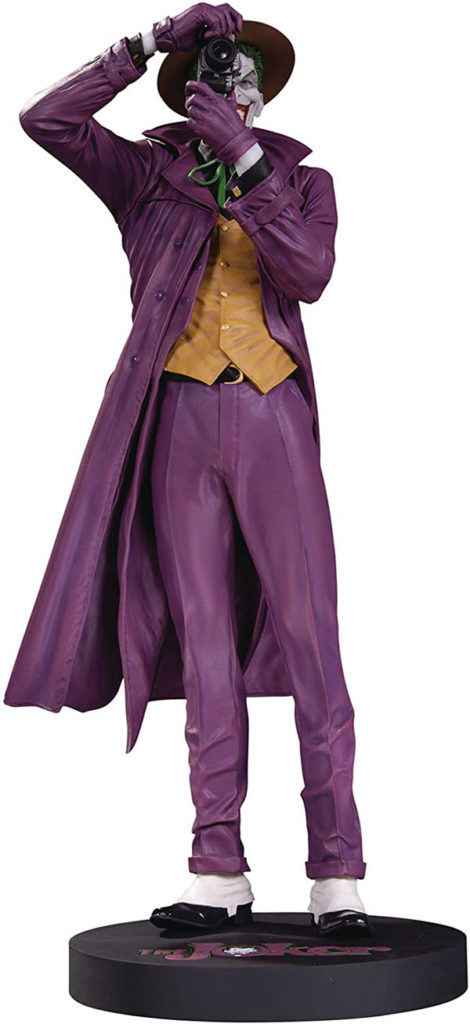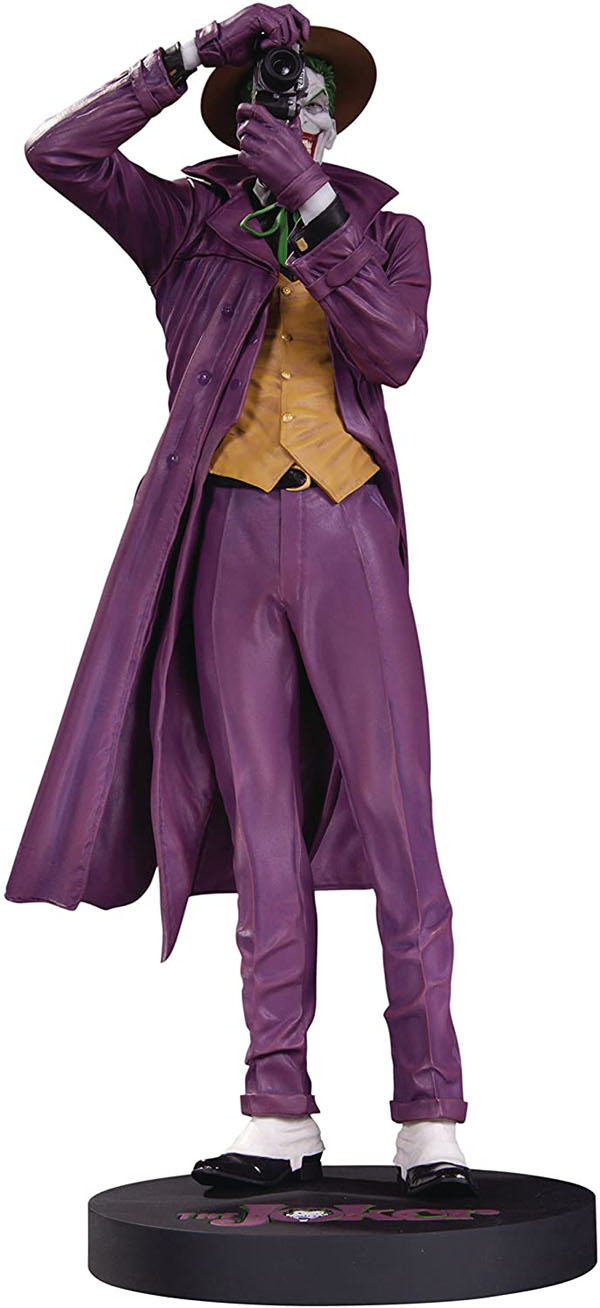 This amazing rendition of Batman's arch nemesis is inspired by the artwork of the Eisner award-winning graphic novel: BATMAN: THE KILLING JOKE.
The iconic image of The Joker with camera in hand shows this super villain at his sinister best.
View this video showing off the DC Designer Series Joker statue by DC.
With his characteristic grin, the Joker replicates the comic book art where he is shown to say "Smile!"
The statue inspired by the artwork of Brian Bolland is sculpted by David Giraud.
The original DC Designer Series Joker statue was available as a 13 3/4 inch tall figure.
This was followed by a limited edition Mini-Statue release 7-inch scale statue. The Brian Bolland Mini Statue is a limited edition of 5,000 pieces.
---
Brian Bolland The Killing Joke Statue
We love this Joker statue based on the influential Batman graphic novel written by Alan Moore and illustrated by Brian Bolland.
Watch this video about The Killing Joke by NeedleMouse Productions.
The Killing Joke is a one-shot graphic novel published in 1988 by DC comics which shows an origin story of The Joker.
Many critics consider the graphic novel to be the definitive Joker story and one of the best Batman stories ever published.
The comic won the Eisner Award for 'Best Graphic Album' in 1989 and appeared on The New York Times Best Seller List in May 2009.
The Killing Joke became famous for its origin of the Joker as a tragic character.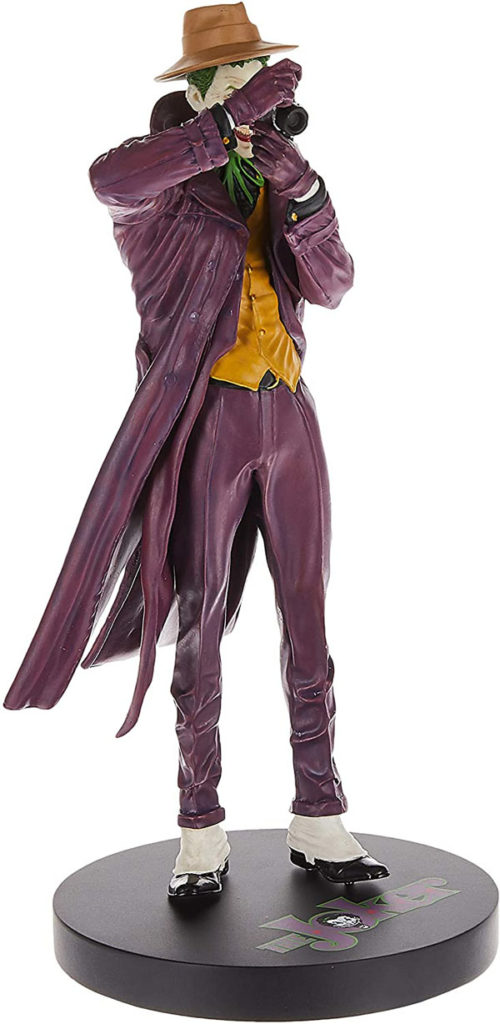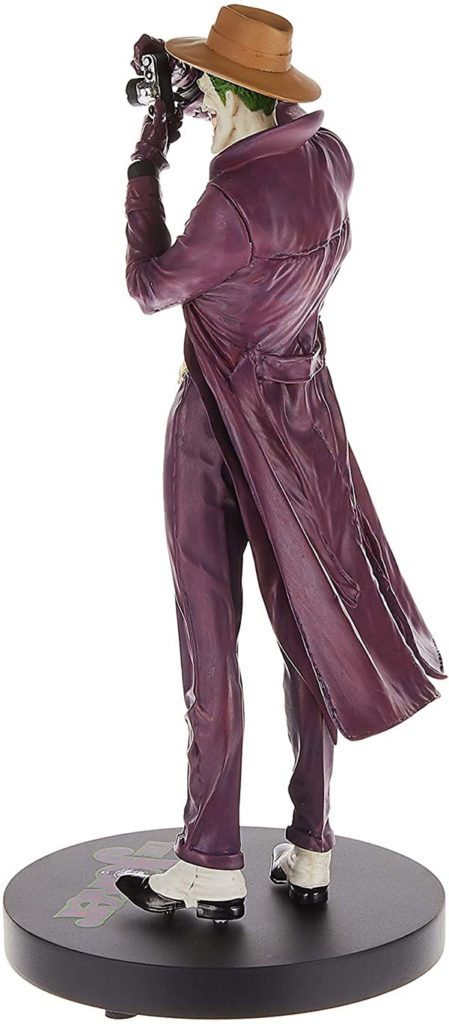 In the book, The Joker begins as a failed comedian who suffered "one bad day" that finally drove him insane.
Moore stated that he attempted to show the similarities and contrasts between Batman and the Joker.
The iconic cover image of The Joker holding a camera with the words "Smile!" inspired the design of this DC Designer series statue.
Brian Bolland created the design of The Joker based on the movie The Man Who Laughs which he had recently watched.
---
Brian Bolland Joker DC Designer Series Mini Statue
For fans of The Killing Joke and the Batman or Joker characters, this Brian Bolland Mini Statue is a must have.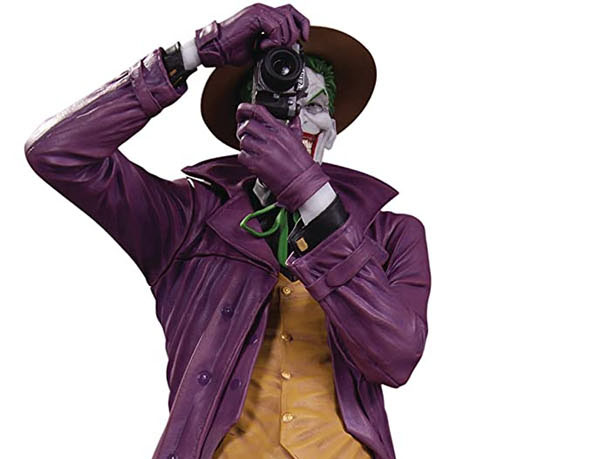 The mini statue provides a low cost way to own your own iconic Joker statue and add it to your collection of DC Designer Series figures.
If you want to get hold of the limited edition 7 inch scale Joker statue, follow this link to buy it today.
---
If love the Joker or collect Batman and DC statues, check out out our full guide to the Best Joker Statues and Busts.