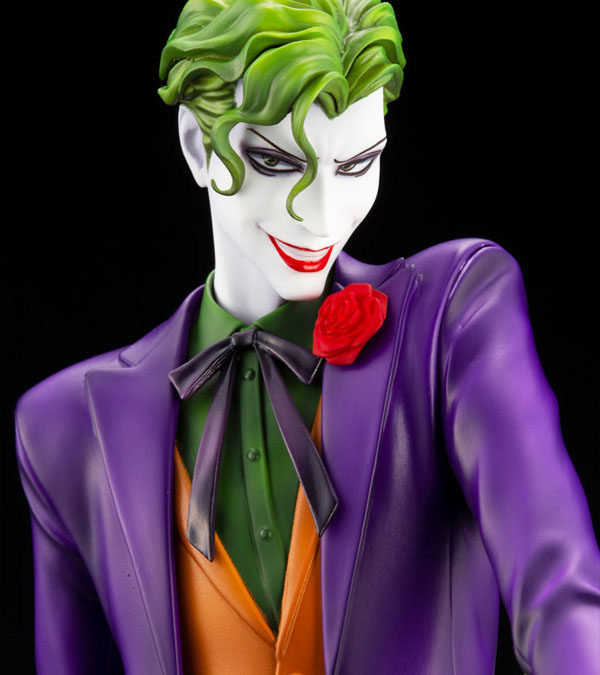 Ikemen Series Joker Statue
Are you ready to see The Joker as a handsome stylish dandy? Then you will adore the Ikemen Series Joker Statue.


This gorgeous Ikemen Series Joker Statue by Kotobukiya shows the Batman villain re-imagined by Japanese artist Ricken.
Watch this unboxing and review of The Joker Ikemen Series Kotobukiya statue by Comics, Toys & Travels.
Ikemen means "handsome man" in Japanese so the design of the Joker is more refined and good looking.
This 10 inch statue shows the Clown Prince of Crime with a cane in his hand and a comedy fish behind his back.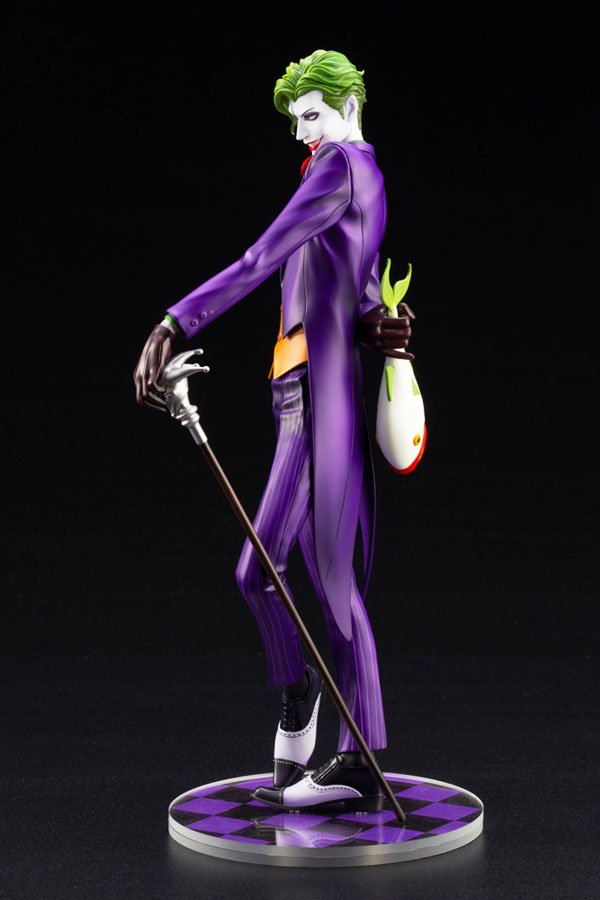 Dressed in his iconic purple suit with orange waistcoat, The Ikemen Joker statue provides an alternative sophisticated take on this iconic DC character.
---
Buy this Kotobukiya Joker Statue
Joining the Ikemen lineup from Kotobukiya is the Dark Knight's arch enemy, The Joker!
From the trademark purple suit and mischievous grin to the long staff and "Laughing Fish" held in his hand behind his back.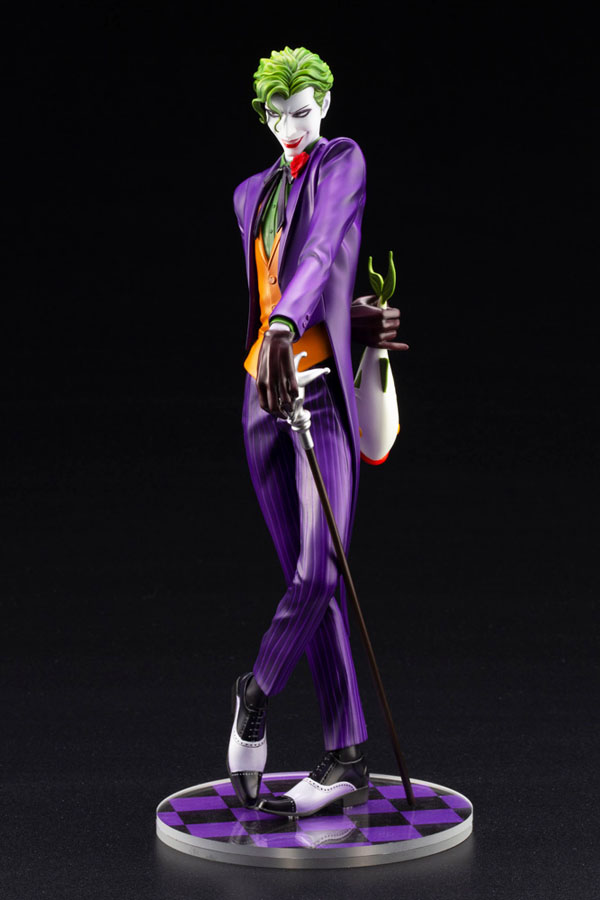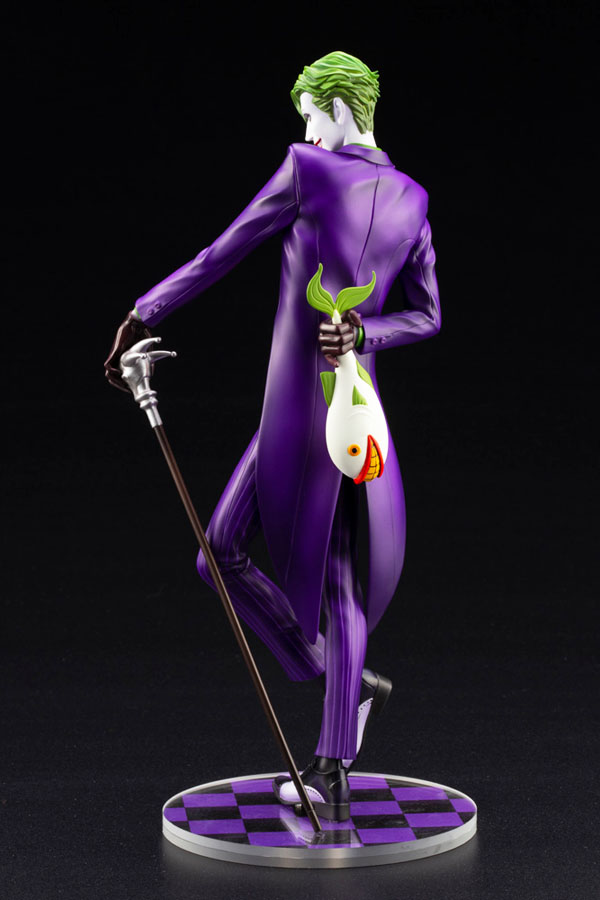 This superb statue showcases the extreme measures the Clown Prince of Crime will take to get the final laugh.
A Kotobukiya Japanese import
1:7 Scale Statue
The Joker appears in Ikemen ("handsome men") style!
The Clown Prince of Crime stands about 9 1/2-inches tall.
Designed by famed Japanese illustrator Ricken.
There's something to see from every angle on this stylish piece that stands about 9 1/2-inches tall. Order yours now so you get the last laugh and don't miss out!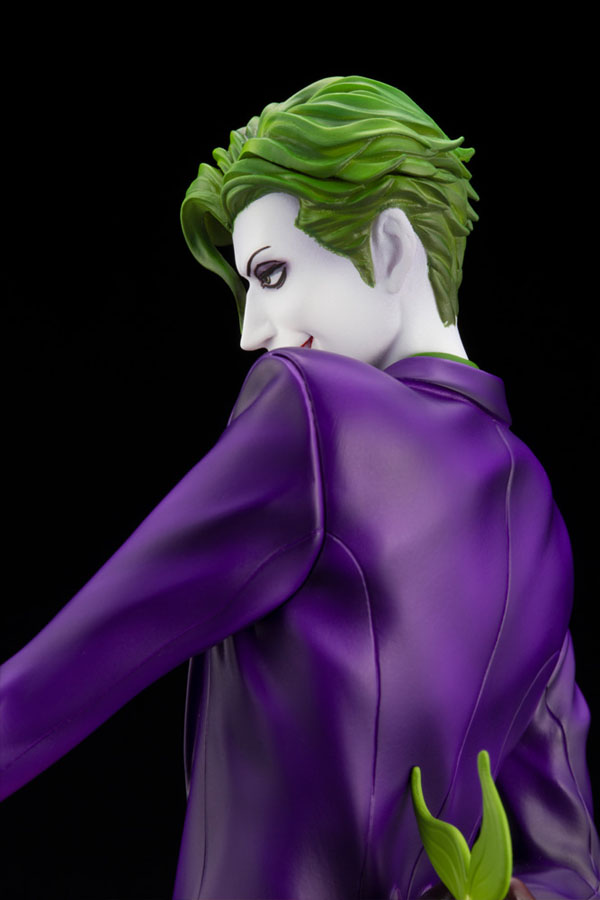 Kotobukiya's Ikemen series continues to be popular with DC fans all around the world.
Similar to the popular Bishoujo series, this fantastic expansion is a lineup of popular characters redesigned by famous Japanese illustrator Ricken in the Japanese Ikemen ("handsome men") style.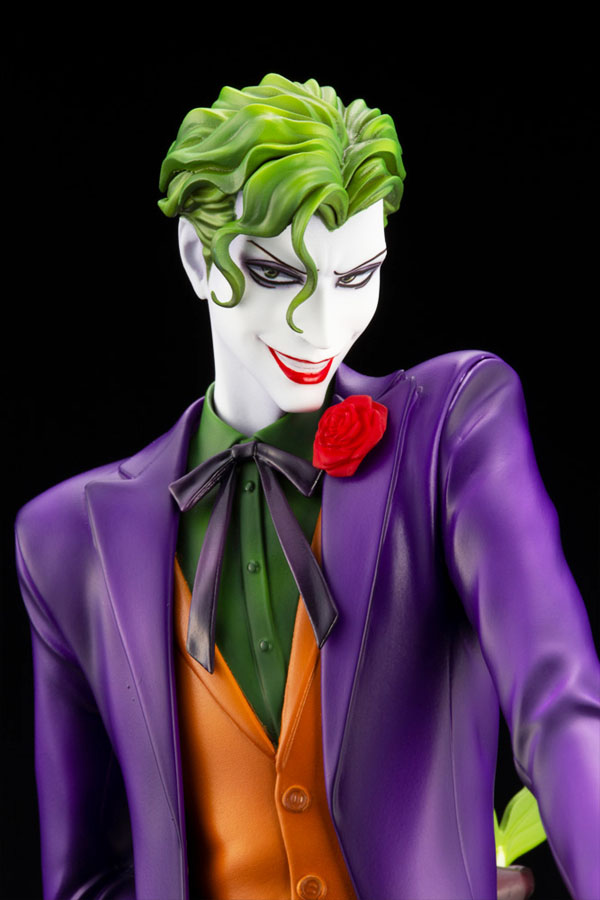 Buy this Ikemen Series Joker Statue to add to your Ikemen Series of DC Characters.
---
If love the Joker or collect Batman and DC statues, check out out our full guide to the Best Joker Statues and Busts.