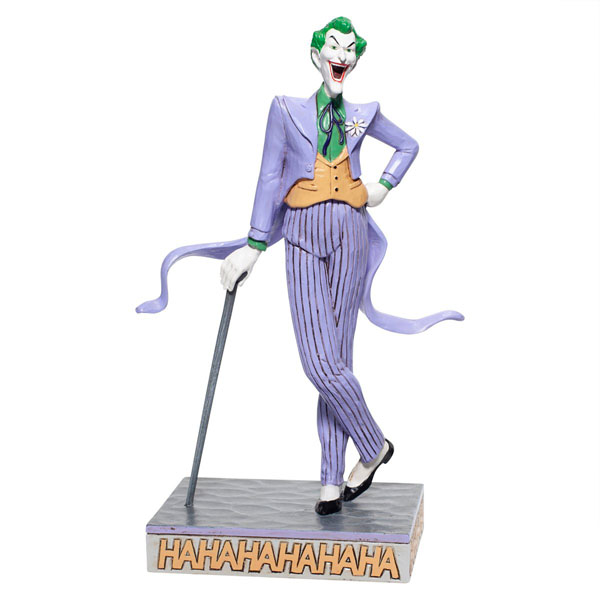 This Jim Shore Joker Statue depicts the iconic Batman villain in the classic style of the Batman comic book.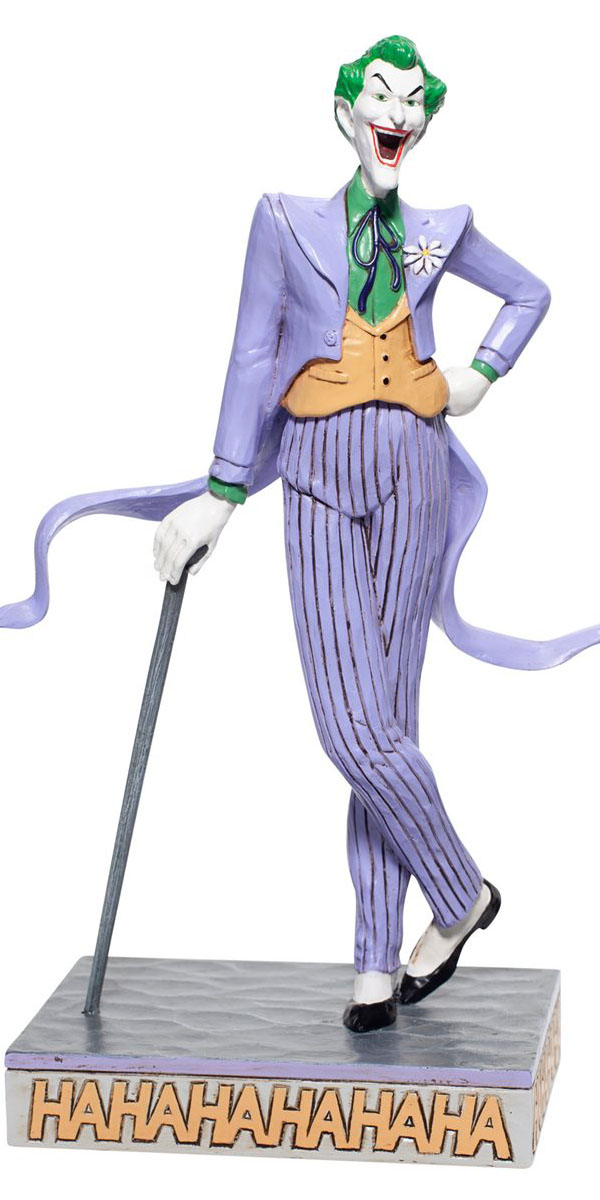 The Joker is stood leaning on his cane laughing fiendishly dressed in his impeccable purple suit.
The Jim Shore style figure inspired by the DC super villain is styled to look colourful and sharp.
Why so serious? You should get a good laugh out of this DC Comics Joker Statue by Jim Shore.
The base even says "HaHaHaHaHaHa" on it! Looking as dapper and demonic as ever, The Joker wears his DC Comics look graced with that famous Jim Shore touch.
---
DC Comics Statues by Jim Shore
We love the charm that Jim Shore brings to these DC comics statues.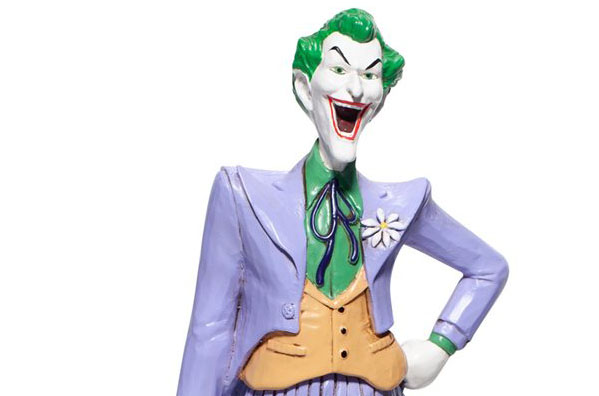 Jim Shore is a treasured artist and something of a legend, inspiring his friends and expansive base of followers with work reminiscent of family, tradition, spirituality, and love of country.
Shore's signature look of handmade, hand-carved art evokes appreciation and nostalgia, while embracing inspired themes of folklore and tradition found within American and European folk art.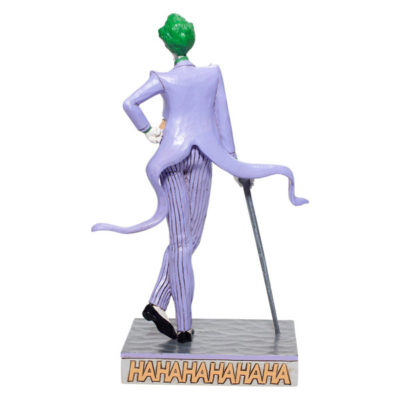 As a quilting aficionado, he often combines traditional quilt patterns with one of his favorite types of folk art, rosemaling, into his designs. Jim Shore's creations make much-appreciated gifts for almost anyone!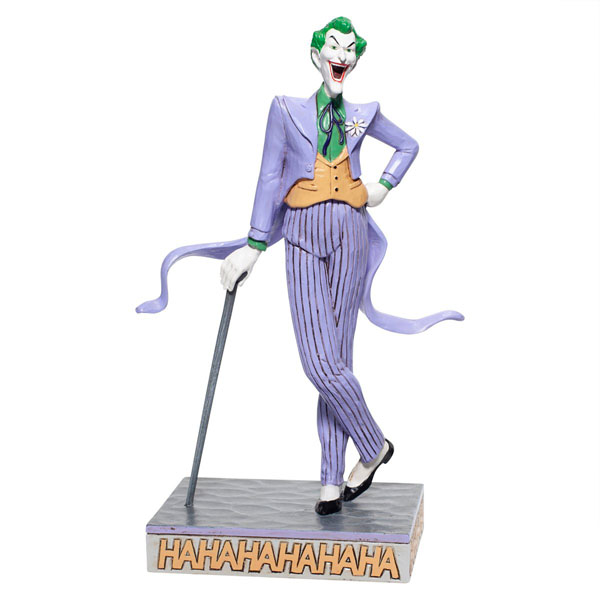 ---
If love the Joker or collect Batman and DC statues, check out out our full guide to the Best Joker Statues and Busts.