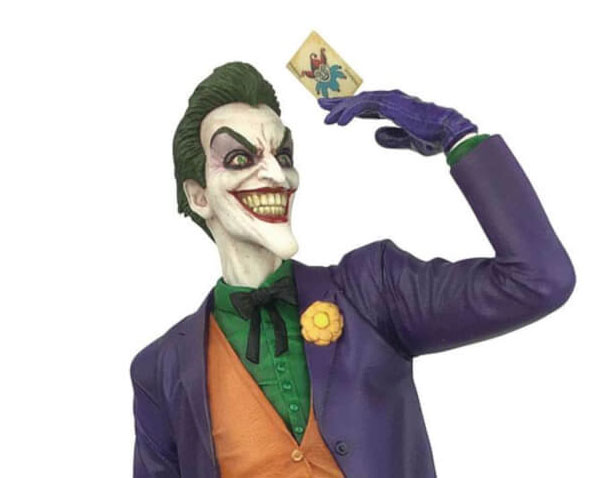 DC Gallery Comic Joker Statue
Part of the DC Gallery Comic range, this PVC Joker statue from Diamond Select depicts The Joker at his psychotic best.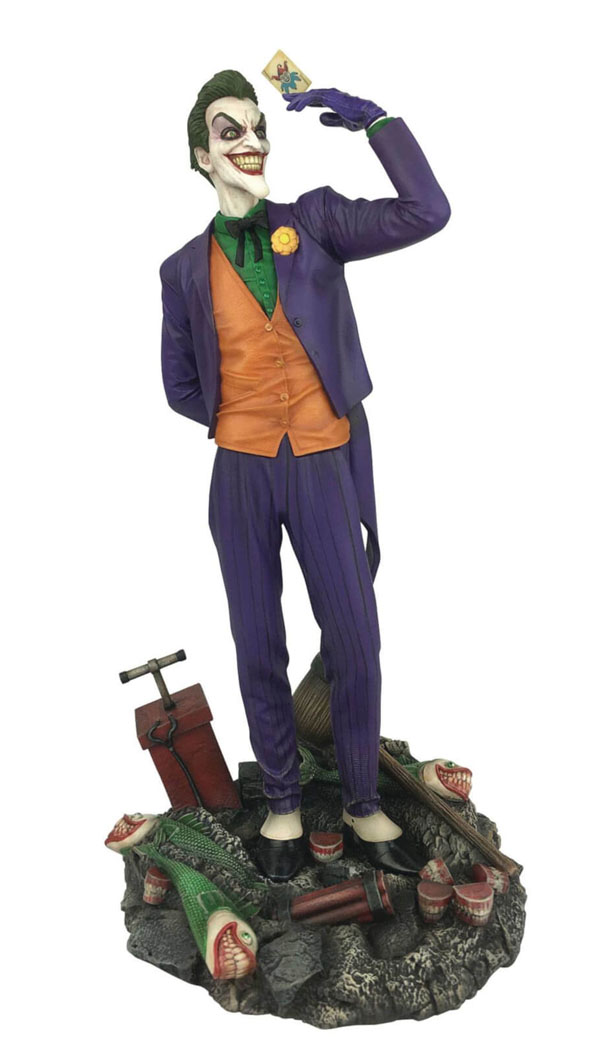 This 9 inch DC Gallery Joker Statue will fit perfectly in to your Batman collection.
With sculpting by Alterton based on illustrations by Caesar, the statue shows The Joker holding a playing card out in front of him while holding a dagger behind his back.
Check out this video review of the DC Gallery Comic Joker Statue by The Collector Life.
If you know someone who loves Batman statues, this is the perfect addition to their collection.
---
The Joker by Diamond Select Statues
This fantastic statue of The Joker was released as part of the DC Gallery Comic line.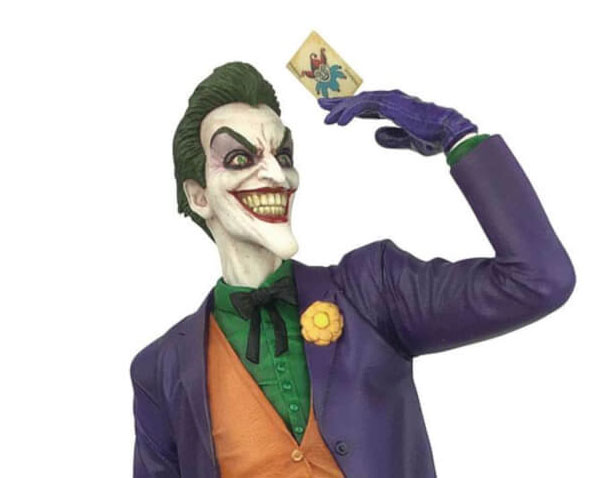 The artists designed these PVC statues to capture these popular DC characters as they appear in the comics.
Designer Caesar perfectly captures the manic personality of The Joker as he stands amongst Joker fish, chattering teeth and an explosive device.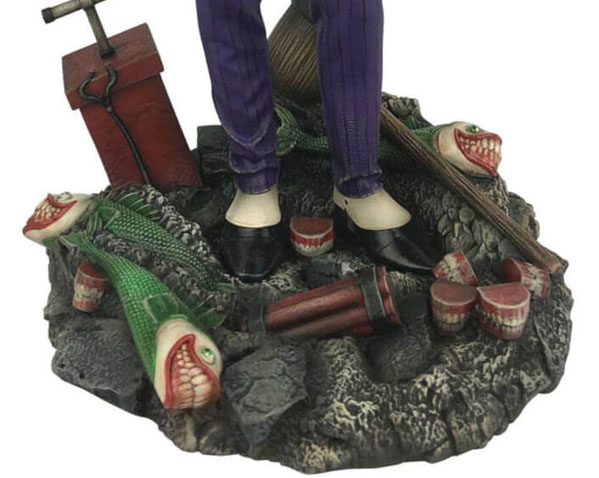 Other DC characters in the DC Gallery Comic range include: Batman, Harley Quinn, Catwoman, Shazam, Aquaman, Supergirl, Superman, Flash and Green Arrow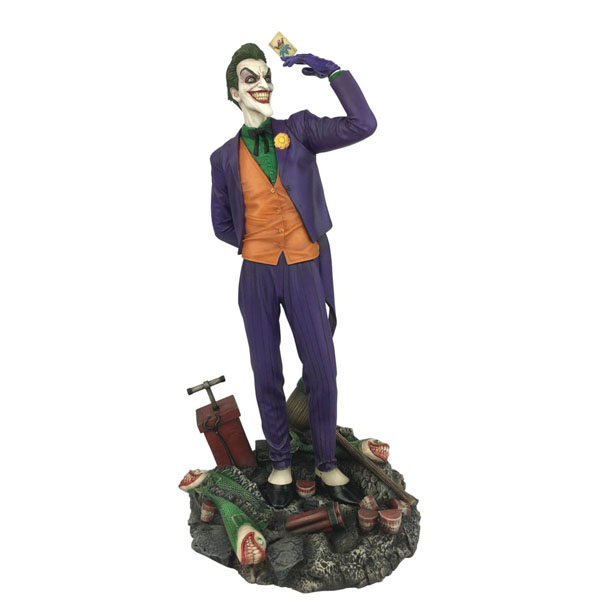 ---
If love the Joker or collect Batman and DC statues, check out out our full guide to the Best Joker Statues and Busts.