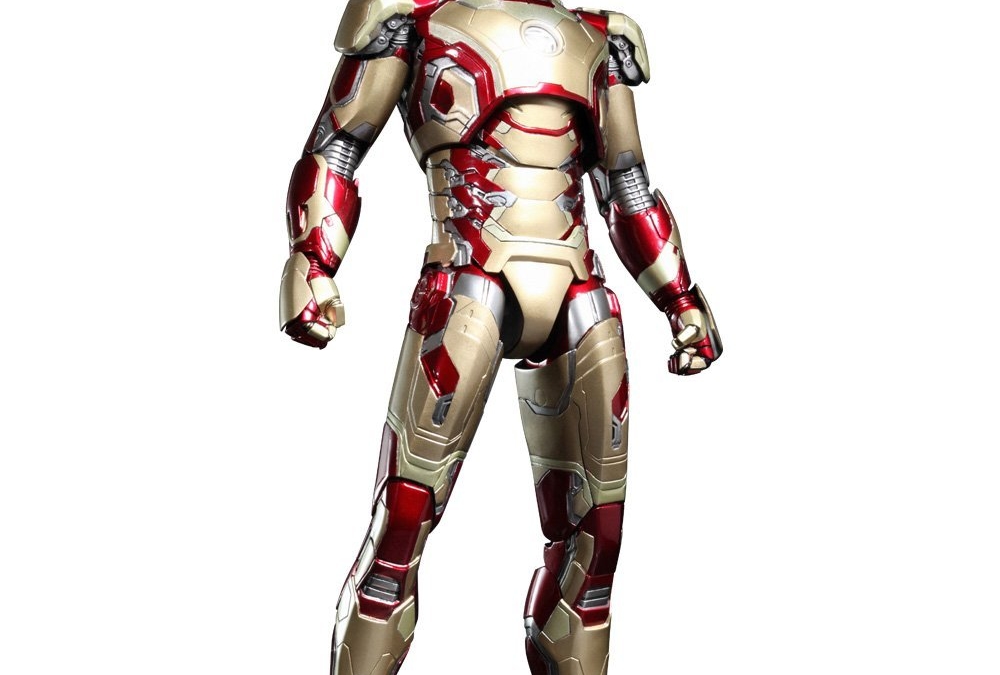 Iron Man fans will recognise the Iron Man Mark 42 from the beginning of Iron Man 3. This is an iconic design which all collectors of Iron Man merchandise will love. This Diecast Figure from Hot Toys is an essential item in any serious collection.
These Limited Edition Collectable Figures by Hot Toys are sought after and will increase in value. So do not miss out on getting hold of your Movie Master Piece Mark 42Figure.
Iron Man Mark XLII
Iron Man Mark XLII is featured in the movie Iron Man 3. Also known as Extremis or the Prodigal Son, this was the forty second armor suit built by Tony Stark.
In the movie the suit had the ability to fly towards Tony Stark in pieces that wrapped onto his body.