Deadpool
Find out more about Deadpool from Marvel Comics. Dicover the history of Marvels most popular characters from the comics and MCU.
Deadpool in Marvel Comics
Before Wade Wilson developed cancer, he was an international assassin working for several governments.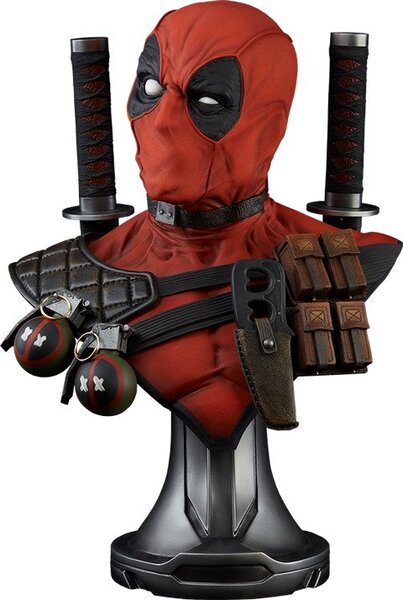 Wade Wilson enlisted for the Weapon X program in Canada to find a cure for his illness. The project provided him with a healing factor, and Wade started working for them.
Weapon X had Wade thrown out for killing another member and was sent to have these abilities removed. However, during the process, Wilson was further experimented on.
What followed from this stay was poor mental health, a healing factor that could not heal his scars or cancer.
Deadpool became infatuated with death and returned to work as a for-hire mercenary.
Deadpool was created by Rob Liefeld and Fabian Nicieza and first appeared in New Mutants #98 in 1991.
Deadpool Powers and abilities
Deadpool is a Martial artist with extreme skills that enable him to engage trained fighters like Wolverine easily. In single combat, he is unpredictable, which helps him defeat his opponents, such as Taskmaster.
Deadpool has enhanced regeneration factor as his primary ability from Weapon X. The healing factor allows his body to regenerate tissues at excessive rates, making him next to immortal.
Wade has stamina that can be compared to Superhuman; fewer fatigue toxins are produced by his body, which also rids the existing ones at faster rates than that of ordinary people.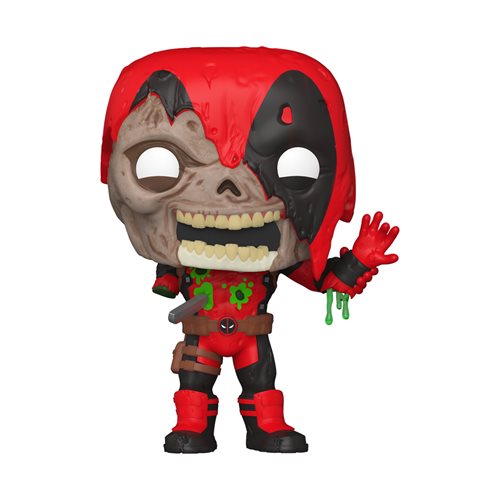 Deadpool has enhanced agility, speed, and reflexes. He has the speed and coordination to go up against many fighters and come out on top.
Deadpool can perform complex manoeuvres and clear a room with a lot of ease with a few jumps.
Thanos cursed Deadpool with immortality after discovering his relationship with Mistress Death.
Deadpool Movies
The plans to develop a film that starred Reynolds started in February 2004. On top of that, he played the character In the movie Wolverine, which premiered in 2009.
X-Men Origins: Wolverine (2009)
Deadpool (2016)
Deadpool 2 (2018)
The character portrayed in Wolverine was heavily criticized, so Reese and Wernick worked with Reynolds and help in a more faithful adaption.
In 2011, Miller marked his debut as a director.
Deadpool (2016)
Wade Wilson meets escort Vanessa Carlysle, and they are romantically attached for almost a week. As a mercenary, Wade Wilson spends his time protecting girls from potential stalkers.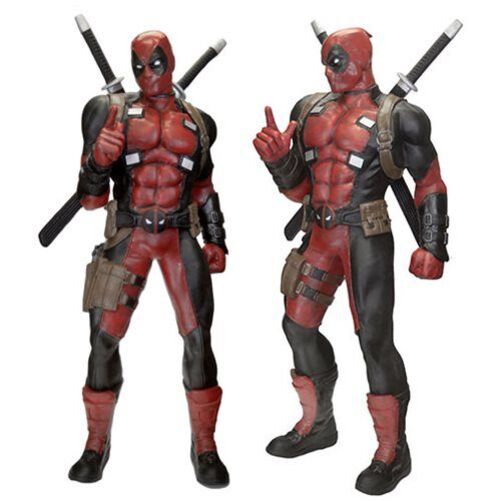 One night, Wade proposes to Vanessa but suddenly collapses, and the diagnosis comes out that he has terminal cancer.
A man from a secret program approaches Wade at the bar and offers an experimental cure for cancer. Wade refuses the offer, and the man walks out, but he reconsiders the request, leaving in the middle of the night.
Francis Freeman injects him with a serum and Angel Dust tortures him to trigger a mutation. Following weeks of failures, Wade insults Francis, resulting in him being strapped to a chamber.
His cancer is cured after the healing factor is triggered by the drop in oxygen levels. The healing factor enhanced his body's cancerous cells, leading to his face and skin becoming disfigured.
To escape the chamber, Wade blows it up and almost kills Francis. Wade managed to stop killing Francis after claiming he could treat the disfigurement.
Unable to accept his complexion, Wade stays away from Vanessa, who he had tracked down. Weasel, his best friend, advises him to become a masked vigilante. Wade begins his search for Francis.
Deadpool 2 (2018)
Two years later, and Wilson has become a mercenary, killing criminals worldwide. He aborts, killing the head of a cartel in the city. To celebrate their anniversary, Deadpool returns to Vanessa, his girlfriend.
Deadpool and Vanessa come to terms with starting a family. On the same night, Vanessa dies after they are attacked at home by the drug cartel. Wade goes after him, and a truck runs into them and instantly kills the drug lord.
Deadpool decides to end his life by blowing up his apartment with various high-grade fuel. In the afterlife, he is met by Vanessa's vision, which leaves Wade confused as she tells him the right place was not his heart.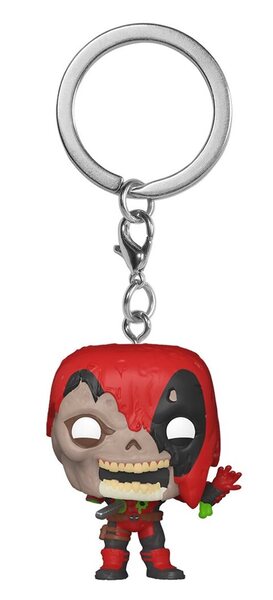 Destroyed, Wade is brought by Colossus back to the Xavier Mansion. Colossus was attempting to hire Deadpool into X-men.
Deadpool accepts the offer and joins up with the X-Men and helps respond to a mutant, Firefist, who can create high temperatures that ignite the objects surrounding him.
They struggle to calm down Firefist, but Wade discovers that the orphanage headmaster and staff have been abusing Firefist, resulting in one staff being shot.
Firefist and Deadpool are arrested and restrained by a collar that stops their mutant powers from working, meaning Deadpool's cancer starts killing him briskly.
Wade Wilson's death allows him to reunite with Vanessa, where she once again tells him that his time has not yet come to die.
---
If you like Marvel gifts, collectables and merchandise, then you may also want to check out our related content. Follow the links below to find more geeky Marvel collectables.
---
Find out more about Marvel Comics. Dicover the history of Marvels most popular characters from the comics and MCU.
It seems we can't find what you're looking for. Perhaps searching can help.