Loki
Find out more about Loki from Marvel Comics. Dicover the history of Marvels most popular characters from the comics and MCU.
Loki Laufeyson, is known as the God of mischief. He was adopted by Odin of the Asgardians after being rejected from his birth race the Frost Giants of Jotunheim.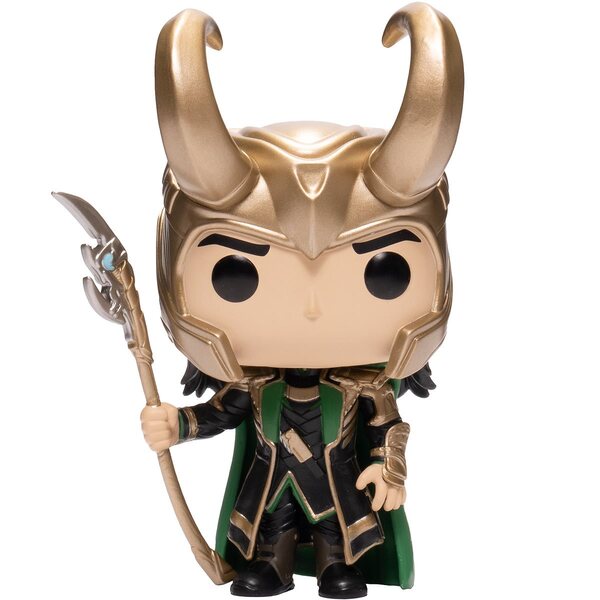 Since he was smaller than the other Frost Giants, his father Laufey rejected him and he was raised in the Asgard pocket dimension.
Together with the adopted brother Thor, Loki was taken and raised back in Asgard becoming worshiped by the Vikings in their Norse Mythology.
Loki later became jealous of his adopted brother Thor after learning about his true identity. He, therefore, schemed to have Thor eliminated which led to the Earth s Mightiest Heroes, The Avengers being formed.
Ragnarok
Loki was prophesied to lead all the enemies of Asgard into an eternal realm and then help them to destroy it in the last conflict named Ragnarok.
He later fulfilled the prophesy where he led all the Asgard's enemies against the Asgardians.
The Ragnarok battle destroyed all participants. The birth and death cycle of the Asgardian's was revealed folowing their death.
As a continous cycle managed by beings called "Those Who Sit Above in Shadow" Asgardians were subject to a continuous cycle of rebirth.
Thor was however able to stop this cycle and all the Asgardians other than Thor perished in the battle.
Loki Powers and Abilities
Sorcery: Loki is an extensive user of sorcery from his training which enables him to easily control and generate mystical abilities in great amount with several purposes.
He has huge magical abilities just like Karnilla who is known to be a powerful and skilled sorceress who ever lived in Asgardian entire dimension. Loki has ever used his super magical charms and turned the Psionic shield of an invisible woman against herself.
He was also able to break free of all celestial technology that was under Apocalypse's possession.
He has some magical abilities which prevent him from suffering from injuries that would cause even death to a fellow Asgardian.
Loki is also immune to controlling the disk of The Controller, Rogue's power-sapping abilities, and the Voice's mental influence.
His powers are said to be enough for planet decimation, as said by the Silver Surfers.
Asgardian Physiology/Frost Giant: He has some Asgardian attribute that makes him a frost giant. He also possesses some of the Asgardian God's conventional attributes at some higher level than normal.
Superhuman Strength: He also possesses some superhuman strength without relying on any aid. This strength is superior compared to the one of a normal Asgardian male. His physical strength is sufficient that can lift up to 50 tons of weight.
Superhumanly Dense Tissue: Loki has more tissues in his body estimated at about three times compared to the density of a normal human being's tissues.
Superhuman Durability: Loki's tissues are known to be durable for the longest time possible which cannot be sustained in any other human body.
Regenerative Healing Factor: Loki can as well sustain injuries like other human beings but has a metabolism that gives him chance for regenerating damaged tissues quickly and extensively compared to that of a normal human being.
Superhuman Stamina: He has superhuman physical stamina levels that he can use in every activity.
Superhuman Longevity: Loki has a slower aging rate, unlike normal human beings. However, he is not fully immunized to aging like the Olympians who don't age at all.
Loki in the Marvel Cinematic Universe
While Loki was being transported to the Sanctuary by wormhole, he encountered The Other. Agreeing to serve under the command of Thanos, The Other ending up giving him the scepter. Loki became commander of the Chitauri army so he could easily conquer the earth to enable him to acquire the Tesseract for Thanos.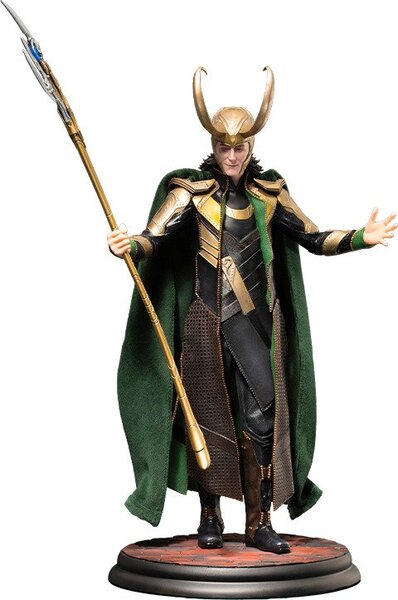 Loki vs Avengers
After coming onto the earth, he was able to possess the Tesseract where he used all his magical powers and opened the wormhole that was above the entire New York City. This caused the invasion of Chitauri but the Avengers defeated them and Loki.
Thor: The Dark World
Odin condemned Loki to live in the dungeons of the Asgardians which was a punishment for all his crimes. Thor however freed Loki during the Asgard sacking when Frigga got killed, this was to defeat all dark evils that were un by Malekith.
Malekith was using Aethers powers to enable him to transform the entire universe into eternal darkness.
Loki faced death and defeated it during the attack of the Dark Elves. He later came back to Asgard and managed to overthrow Odin from the throne and became the king for some years.
During his season of reign, he continued ruling Asgard where he sent Sif to the Earth investigating Vin-Tak and Lorelei's attack.
Loki, however, had to reveal all deception after Thor came back and they worked together to look for Odin where they only arrived to find Odin at the point of death.
After Odin died, his first-born, Hela was able to come back from banishment to begin a war against the other nine realms.
Thor: Ragnarok
Loki and Thor were stranded in Sakaar and Loki had to be an ally of the grandmaster and Thor had to fight with Hulk. Loki was manipulating so he could get his freedom and this made him agree to join the Avengers and Thor in the last war against Hela.
He then summoned Surtur who ended up defeating Ragnarok and finally destroying Asgard. Loki, in his last Asgard moments, stayed by Thor's side during the Asgard's destruction wake where he even supported Thor's ascension to be the king.
Avengers: Infinity War
Loki would suffer the consequences of the deal he made with Thanos so, Loki tried killing Thanos severally but he failed. Loki then taunted Thanos who told him never will he ever be a god, at this point, his neck was snapped by a mad titan and he died as the God of Mischief.
---
If you like Marvel Loki gifts, collectables and merchandise, then you may also want to check out our related content. Follow the links below to find more geeky Marvel collectables.
---
Find out more about Marvel Comics. Dicover the history of Marvels most popular characters from the comics and MCU.
It seems we can't find what you're looking for. Perhaps searching can help.