Scarlet Witch
Find out more about Scarlet Witch from Marvel Comics. Dicover the history of Marvels most popular characters from the comics and MCU.
Scarlet Witch in Marvel Comics
The scarlet witch character was created by artist Jack Kirby and the writer Stan Lee. She made the first appearance in the X-Men number 4 in March 1964.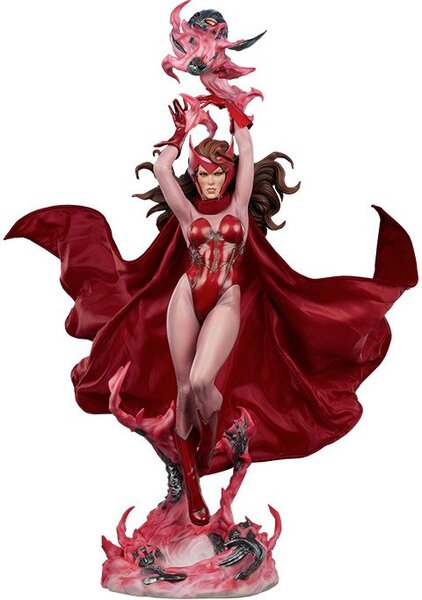 Originally, it is believed that it has the capability of altering all probabilities. It is depicted to be a sorcerer so powerful that she can alter reality.
Even more, people believe that its strong powers can as well alter the reality of life. The witch was at first, depicted to be the most reluctant villain when with Pietro Maximoff or Quicksilver as her twin brother.
The two together led to the foundation of the Brotherhood Mutant members group. The scarlet witch then joined the superhero team called avengers one year later after debuting and she has never left the team since then.
Wanda Maximoff
The scarlet witch who is known by another name as Wanda Maximoff is a sorceress of Romani Transian and her older twin is speedster quicksilver.
She was believed at a point to be a mutant child of Magneto and together they are in truth orphans which are enhanced at mount Wundagore by High Evolution.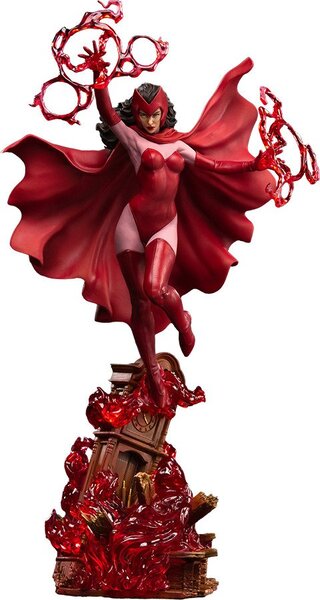 The character of scarlet witch was to be the chaos magic conduit that enabled her to warp realities and shift probabilities using hexes. After getting salvation from Magneto's mob, they later joined a group called the brotherhood of evil, together with her brother.
Scarlet Witch Joins the Avengers
The twins after joining magneto thereafter disagreed with his ruthless approach and they decided to leave the team and hence joined superheroic avengers. Agatha Harkness later trained scarlet witch so she could be able to explore her magical ability powers naturally.
The witch also had with her the chaotic demon lord avenger called Chthon an archnemesis. As for Maximoff, he got in love with her synthezoid teammate, and they got married which was their vision.
She later used her powers and abilities and created two twin boys since they needed to form a family with her newly married artificial partner. However, her spell was broken later which erased the life of the two twin boys hence causing her husband to be dismantled for good.
She suffered trauma after she lost her family and hence became mentally vulnerable. She then formed an attack on the avengers two times which led to disassembling of the group.
She subsequently reshaped her reality with the greatest powers display which made the mutants to be the dominant Earthly reform, as per the wishes of the Magneto.
The X-Men and avengers continued battling so they could restore their reality but she said, "no more mutants" which led to wiping out most mutants' super abilities which were as per the Magneto's extremism hence the whole action was termed to be Mutant decimation.
The Scarlet Witch Powers and Abilities
Mostly known as Wanda Maximoff, he was a super powerful being who was able to tear reality, magic, and even probability in her own whim cosmo.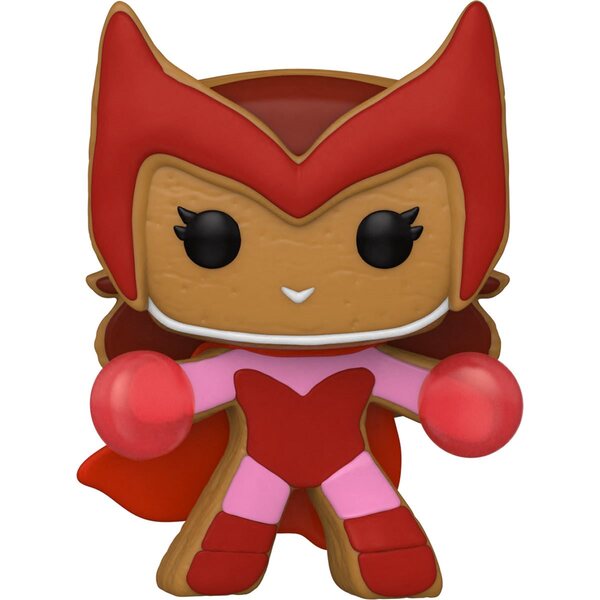 Witchcraft: She had a magical birthright that made her a woman with the ability and powers for manipulating magic ever since her childhood.
Chaos Magic: This was also another main power; she had the right for manipulating chaos magic that was known to be so powerful magic, she was hence able to tear the reality, and also be in charge of all mystical energy forms.
Divine Sources: She had powers to tap dimensional channel energies including Morrigan, chthon, cyttorak, mystical, and also non-mystical entities.
Phrases and Spells: she has mystical spell knowledge and could perform names invoking through incantation and other sources and beings of power, including extra-dimensional objects.
Scarlet Witch in the Marvel Cinematic Universe
Pietro and Wanda Maximoff who were fraternal twins grew up in Sokovia, their native town. They have an inborn mythical ability that helps in harnessing chaos magic.
It made her develop hatred against rallies and Tony Stark who were the anti-American protestants which happened after her parents were killed by Novi Grad Bombings.
After some time, they joined HYDRA in an effort of helping to purge their country. They then agreed to take the experiments being supervised by Baron Strucker with the main aim of amplifying and awakening Wanda's powers.
Avengers: Age of Ultron
She managed to attain some psionic abilities and they later joined Ultron after falling apart of HYDRA. The main aim was to revenge against Stark but ended up abandoning him after discovering Stark's true intention which was eradicating humanity.
They then joined the avengers during the Sokovia battle with aim of stopping Ultron. In the battle, Pietro got killed leaving Wanda alone who later relocated to the USA in the Avengers compound.
Captain America: Civil War
Wanda later sided with the American captain in the period of the avengers' civil war. She was however imprisoned for a while on the raft.
Thereafter, rogers got her and the teammates free. She then reunited and got reconciliation with vision after two years where they lived in Europe together hence leading them to a romantic relationship.
Avengers: Infinity War and Endgame
Black order hence ambushed Vision and Wanda in 2018 that sought milestone hence rejoining the avengers so they could seek refuge under Wakanda's powers.
During the black order city invasion, Wanda participated in the defense and she was given the option of killing vision so Thanos could be prevented not to finishing the infinity gauntlet.
She however witnessed Thanos's resurrection and killing of Vision even before the Snap was initiated hence claiming the life of Maximoff.
In 2023, The Thanos Snap victims were resurrected and Maximoff was one of the heroes that fought in the Earth Battle hence defeating Thanos and all his enemies.
WandaVision TV Show
Maximoff was then overwhelmed with grief from her losses and she unwittingly unleashed the chaos magic powers to help enthrall the Westview citizens to create alternating idyllic classical sitcom paradise tropes.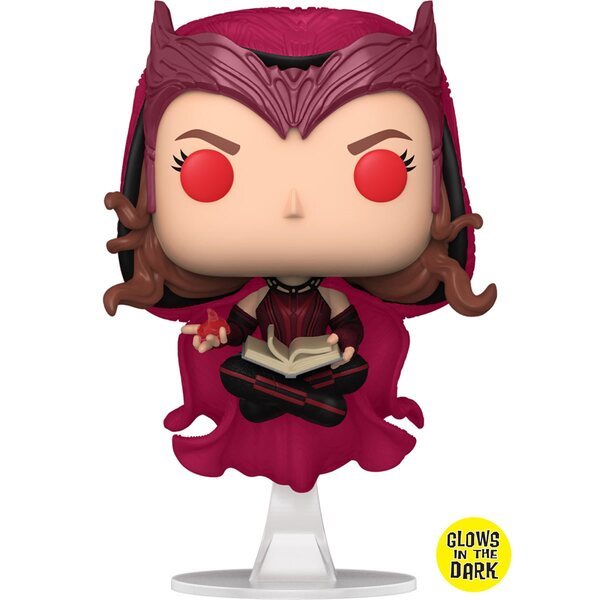 She hence lived her life and got two sons, Billy and Tommy. Agatha Harkness complicated this crisis since she sought to understand Maximoff's new reality nature and the S.W.O.R.D operation governed by Tyler Hayward that wanted to completely eliminate Maximoff.
She hence defeated S.W.O.R.D agents and Agatha without knowing her fabled scarlet witch identity hence ended up dispelling her reality and, in the process, she erased her family.
She hence fled to isolation where she started studying Darkhold after realizing all the damages she caused Westview.
---
If you like Marvel gifts, collectables and merchandise, then you may also want to check out our related content. Follow the links below to find more geeky Marvel collectables.
---
Find out more about Marvel Comics. Dicover the history of Marvels most popular characters from the comics and MCU.
It seems we can't find what you're looking for. Perhaps searching can help.