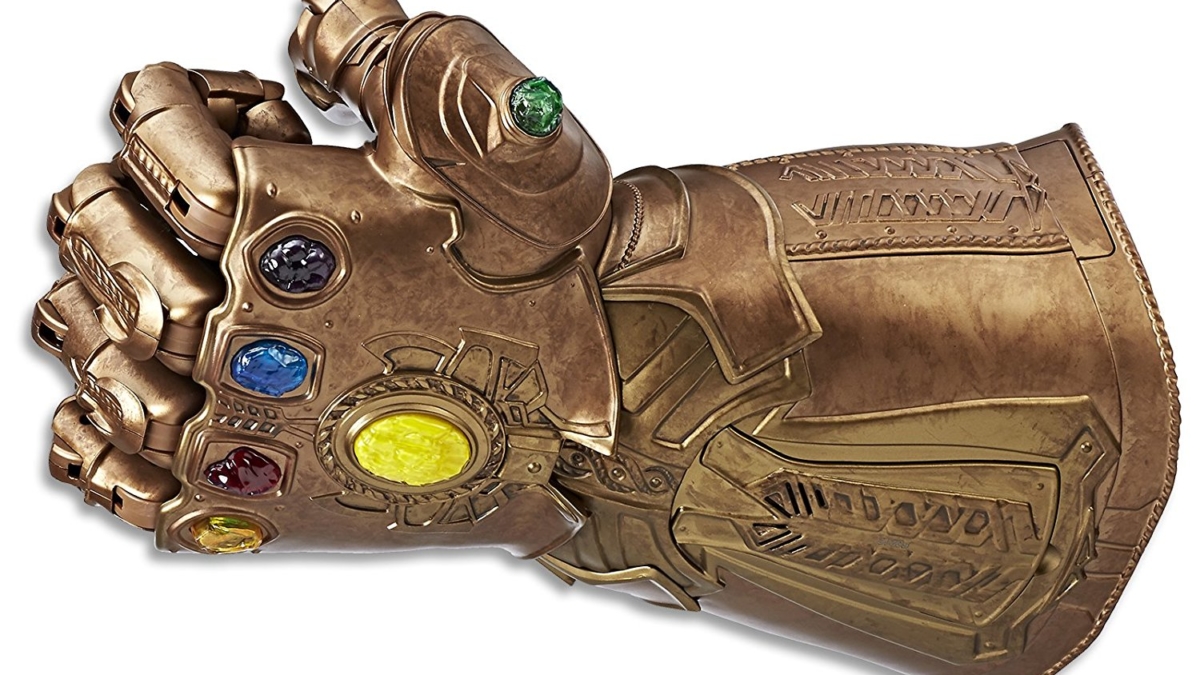 Thanos Infinity Gauntlet: Marvel Legends Series
If you would like to know what it feels like to hold the power of Thanos in the Infinity War movie then you need to get hold of this highly detailed Infinity Gauntlet Fist.

The glove was inspired by the blockbuster Avengers movie: Infinity War.
The glove contains six infinity stones which light up to show off the power of the Infinity Gauntlet.
---
Marvel Legends Series Infinity Gauntlet Articulated Electronic Fist
---
The Infinity Gauntlet contains the six infinity stones which makes Thanos the most powerful being in the Universe.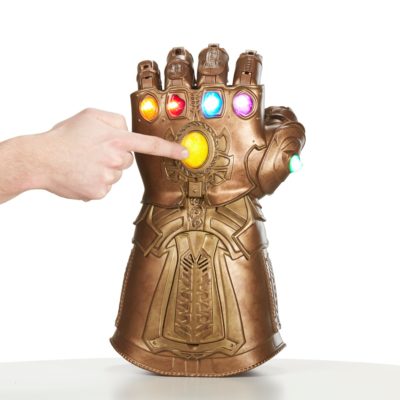 If you are a fan of Thanos and his Infinity glove, you will be amazed at this Marvel Legends Series product by Hasbro.
Six Infinity Stones with electronic lighting effects
Collector-inspired attention to detail
Movie-inspired sound effects
Pulsating stone glow light effects
Articulated fingers with fist-lock display mode
Premium roleplay articulated electronic fist
---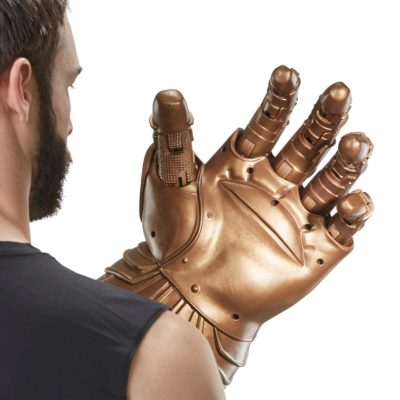 Marvel fans will love the attention to detail of this glove which includes sound effects from the MCU movie. You can choose to display the Thanos glove as an open hand or as a locked fist. The attention to detail includes individual finger articulation.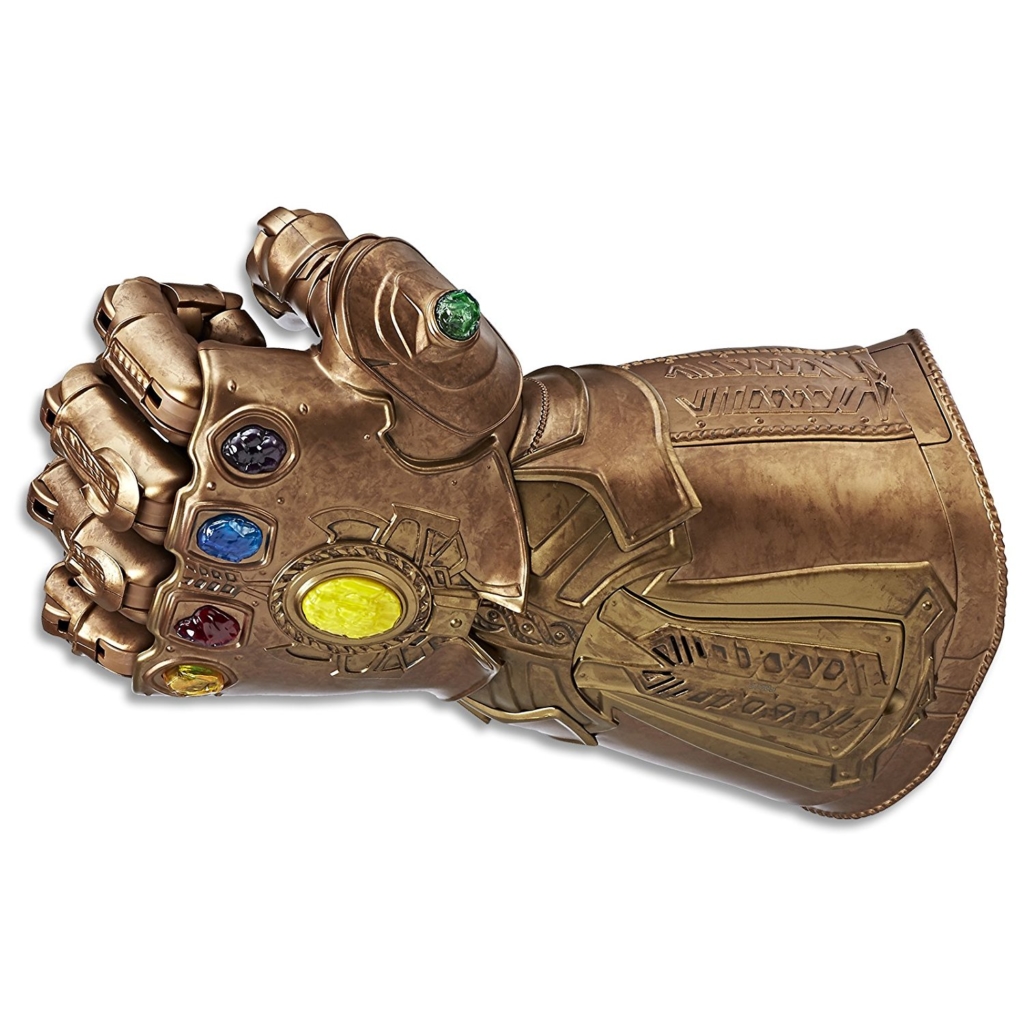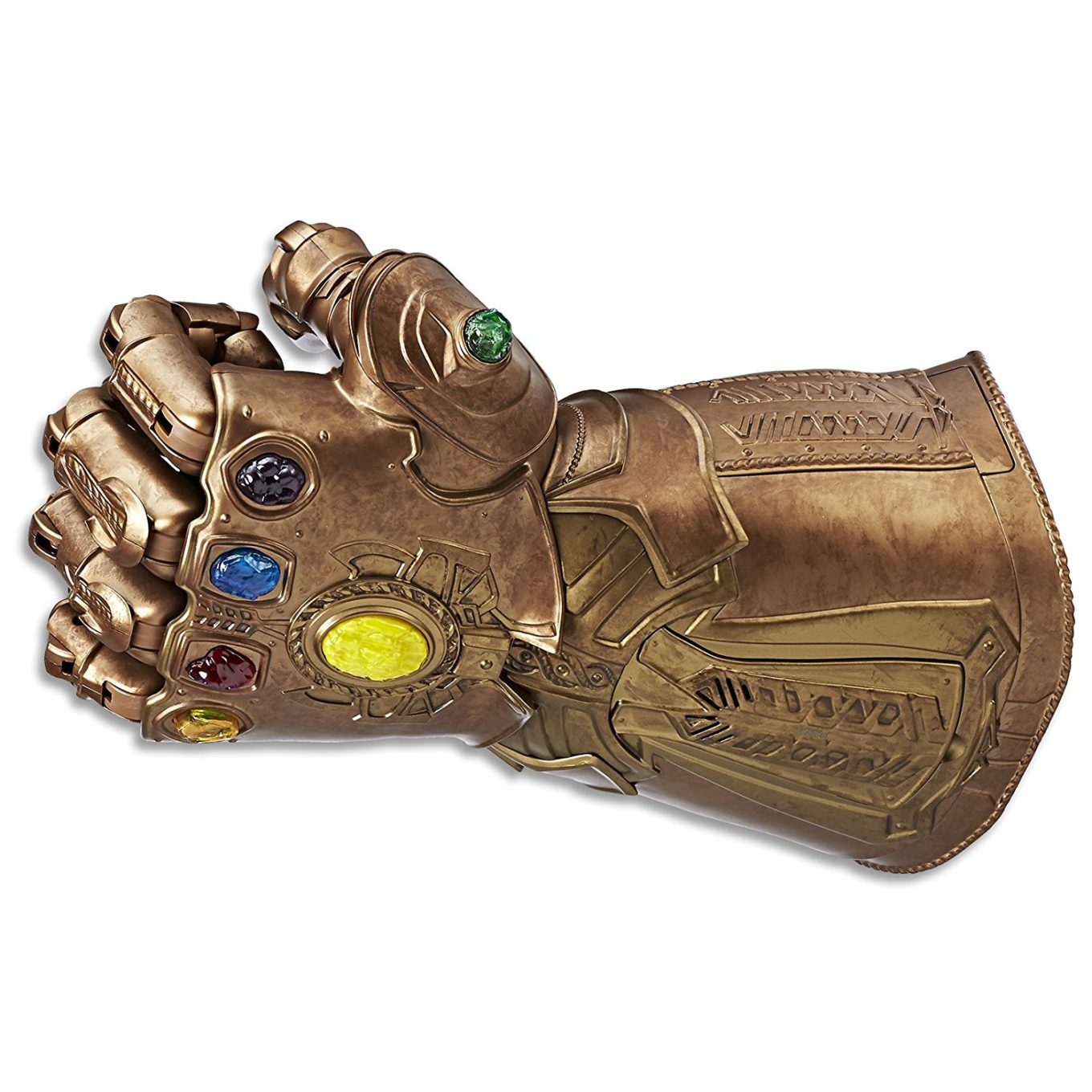 You can buy this collectors edition Thanos Infinity Gauntlet Fist today and be the envy of every Marvel fan in the Universe.